"Good Friday come this month, the old woman runs
With one or two a penny hot cross buns!"
Good Friday is only two weeks away..no three, no yes two..Ohmagosh it's today..Oh phew, nope I was right it's exactly two weeks away. I swear I can't keep track lately….time is just whizzing by!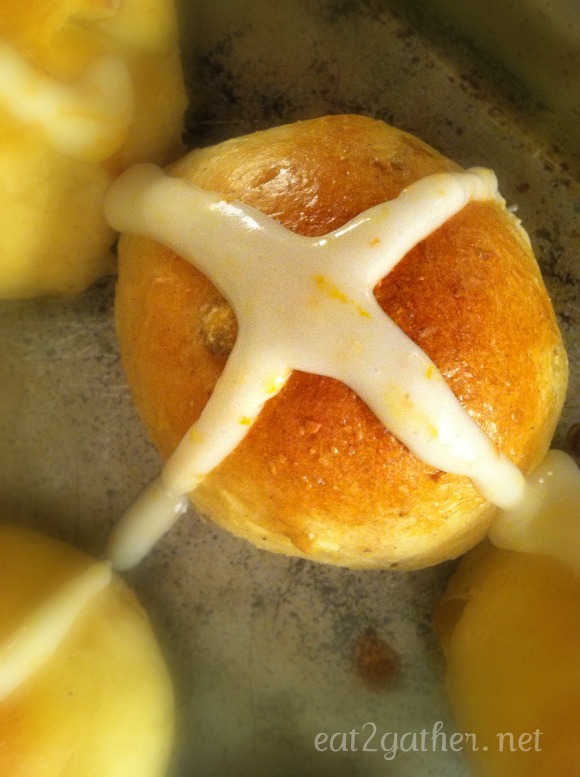 Like any holiday we all have certain foods that we associate with that special day.  For Easter mine are Ham, Aunt Marla's Scallped Potatoes and Hot Cross Buns. Hot Cross Buns are traditionally made on Good Friday.  I can remember my mom making them when I was a kid, the kitchen would smell so good, I would always snatch a pinch of the dough to eat…sweet, and laced with the perfect amount of spices, and raisins…don't forget the raisins, or the citrus glaze that forms the cross over the top!
Just like making cinnamon rolls at Christmas, my mom would make Hot Cross Buns at Easter, pans and pans of them for neighbors and family.  The ingredient list on this recipe is a bit long, but don't let that scare you it's really very simple.
Let's get started!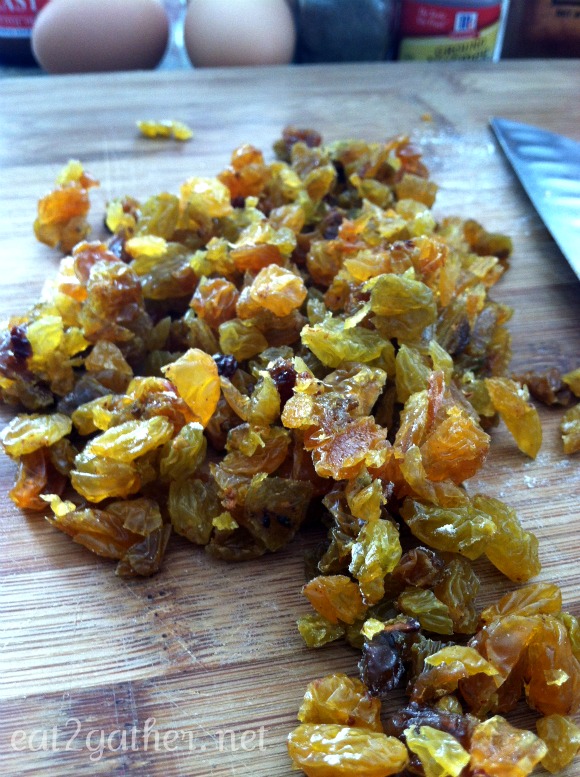 Currants are traditionally used in Hot Crossed Buns, but I usually use raisins and give them a chop.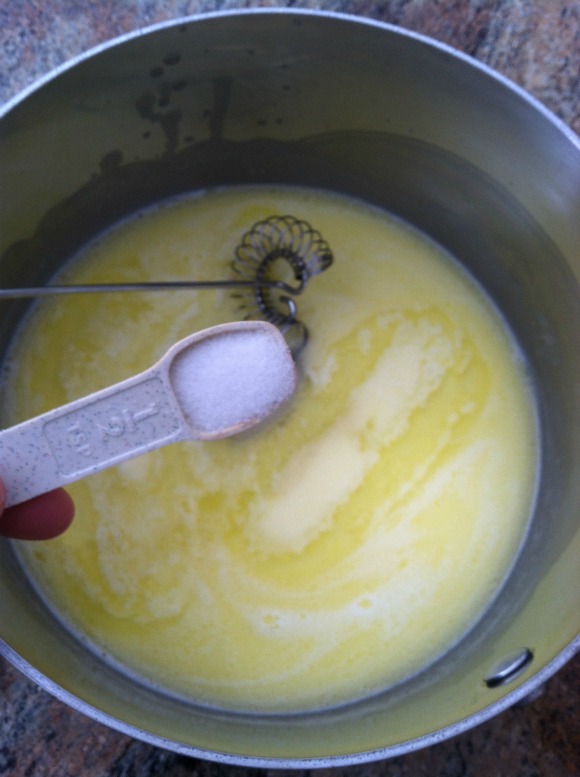 In a saucepan over low heat combine milk, butter, sugar, and salt.  Warm until butter starts to melt.  This mixture should be no where near boiling, just warm so the butter gets soft.  If you accidentally get it too hot, let it cool down before moving on to the next step. (too hot being over 120)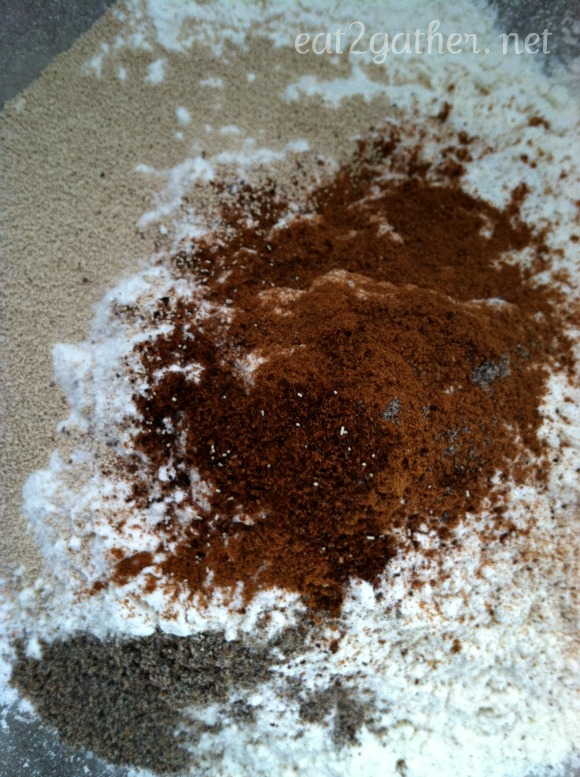 Combine 3 1/2 cups of the flour, yeast, and spices in mixing bowl.
Pour milk mixture in with dry ingredients combine.  Add eggs combine well, then add raisins.
 Turn dough out on to lightly floured surface.

Knead in remaining 1 cup of flour a little at a time until dough is reasonably soft, not too stiff…if you make bread often you will have a feel for it, it you don't then just make sure your dough isn't sticky, but is still easily pinched together and not too stiff. You should not have sore arms the next day from kneading your bread dough! ; )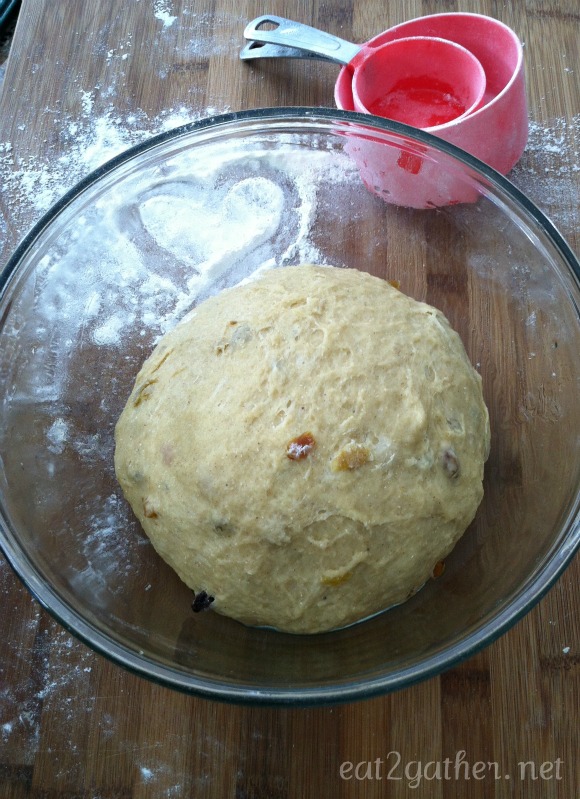 Place dough in a lightly greased bowl.  Be still my heart there ain't nuttin' like dough risin'!!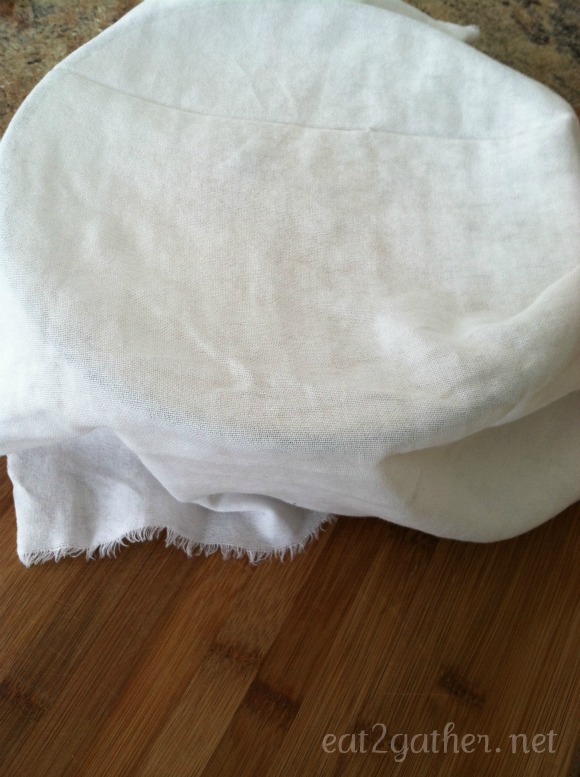 Cover with a towel, and let rise for 1-2 hours or until nearly doubled in size.
Tip: I take old pillow cases and cut them into squares for rising towels.  They work perfect!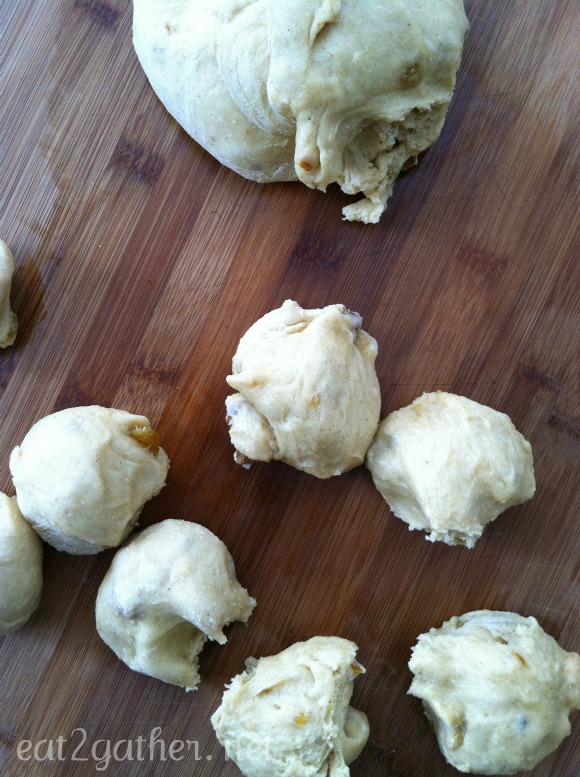 After dough has finished rising, take out your aggressions on it and then give it a minute or two to figure out what just hit it!  Then divide into 16 equal rolls.  Place rolls on a lightly greased or parchment lined baking sheet, cover and let rise again for 1 hour.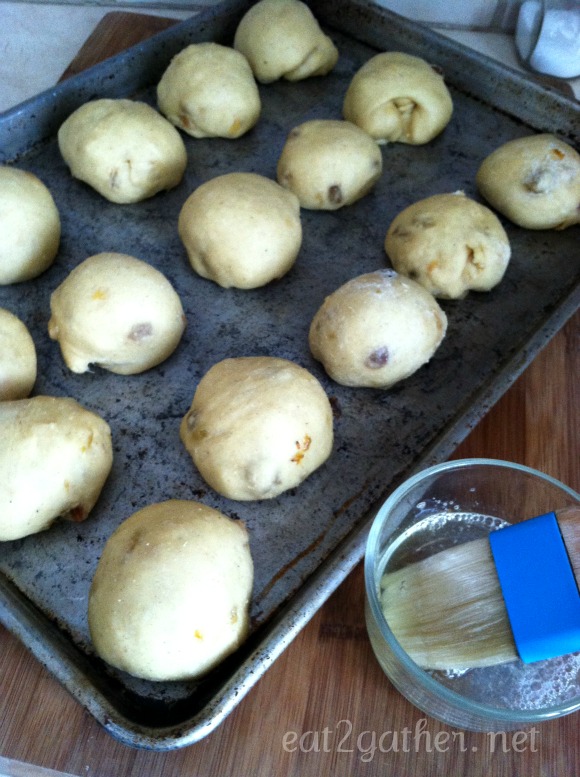 Preheat oven to 375 degrees.  Combine 1 egg white with 1 tablespoon of water in a small dish.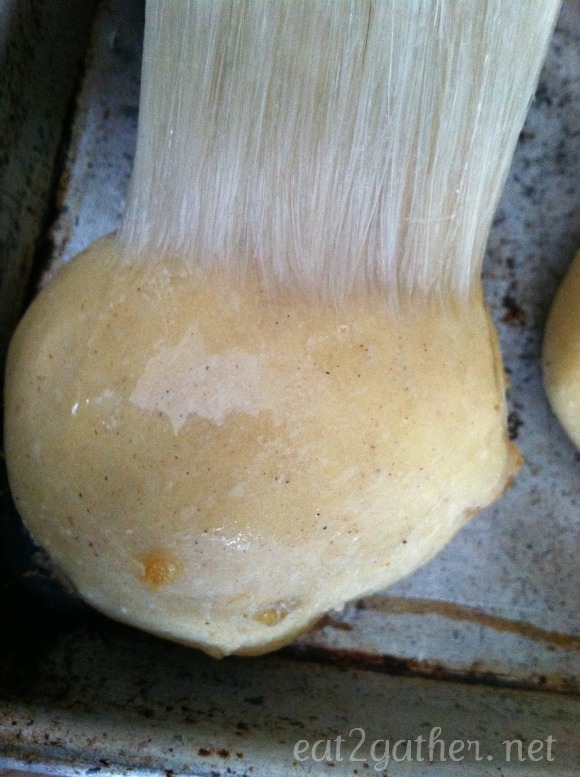 Brush each roll with egg wash.  Pop in preheated oven and bake for 12 minutes or until golden brown.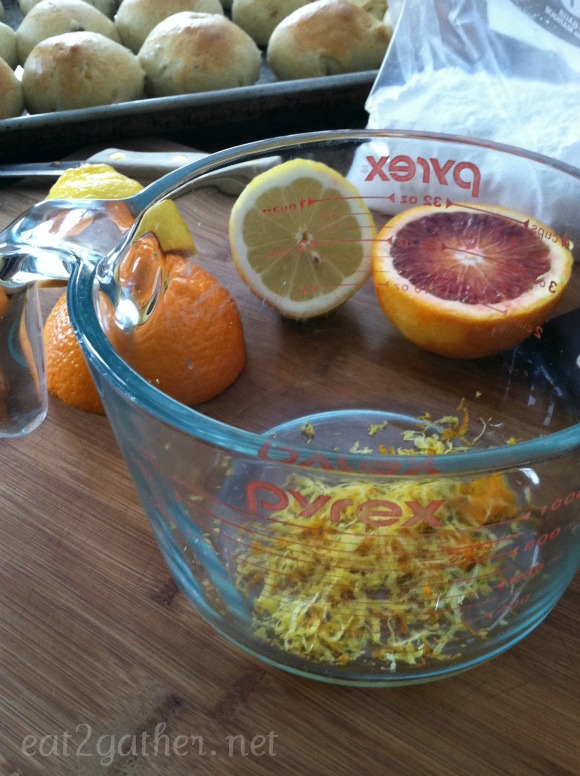 Combine 1 teaspoon of lemon zest and 1 teaspoon of orange zest in a dish, add 1 cup of powdered sugar and 2 teaspoons of lemon or orange juice, combine.  If glaze is too runny add more powdered sugar, if too stiff add a little more juice.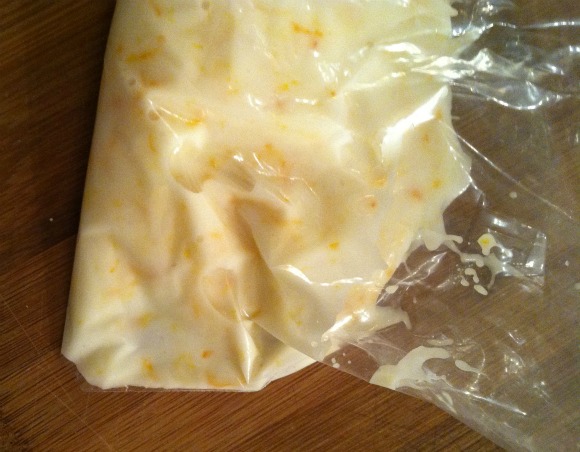 I like to use a sandwich bag for piping the glaze over the rolls.  Easy clean up just toss the bag in the garbage when done. Voila!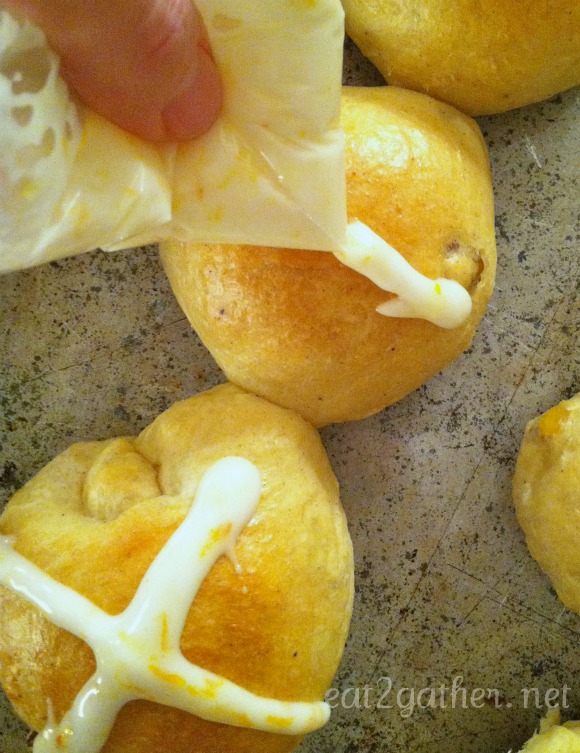 After allowing rolls to cool down pipe glaze in a cross pattern over rolls.   Plate them up and share with friends and family!
[print_this]
Hot Cross Buns
16 rolls
4 cups All Purpose Flour
2 1/4 teaspoons Active Dry Yeast
3/4 teaspoon Cinnamon
1/4 teaspoon Nutmeg
1/4 teaspoon Cardamon
a dash of Cloves
1/2 teaspoon Salt
3/4 cup Milk
1 stick Butter (1/2 cup)
1/3 cup Sugar
3 Eggs
2/3 cups Currants or Raisins
1 beaten Egg White
Icing
1 teaspoon Lemon Zest
1 teaspoon Orange Zest
1 cup Powdered Sugar
2 tablespoons Lemon Juice
1. In a mixing bowl combine 3 1/2 cups flour, yeast, and spices. Warm up milk, butter, sugar, and salt over low heat in a saucepan, until butter is nearly melted, should just be warm. Remove from heat and combine with dry ingredients. Add eggs beating until combined. Add in raisins.
2. Turn out dough onto a lightly floured surface, knead in enough of the remaining flour to make a moderately soft dough. Shape into a ball, and place in a lightly greased bowl. Cover with a towel and let rise for 1-2 hours or until nearly doubled in size.
3. Punch dough down. Turn out onto cutting board and let rest for a few minutes. Divide dough in to 16 equal balls. Place on a greased or parchment lined baking sheet. Cover and let rise for 1 hour.
Preheat oven to 375 degrees.
4. In a small bowl combine an egg white and 1 tablespoon of water beat lightly. Brush each roll lightly with egg wash. Bake in a 375 degree oven for 12 minutes or till golden brown. Cool on cooking rack.
5. Whisk together glaze ingredients. Spoon glaze into a Zip-loc sandwich bag, clip the corner and pipe glaze in a cross pattern over each roll.
Enjoy!
[/print_this]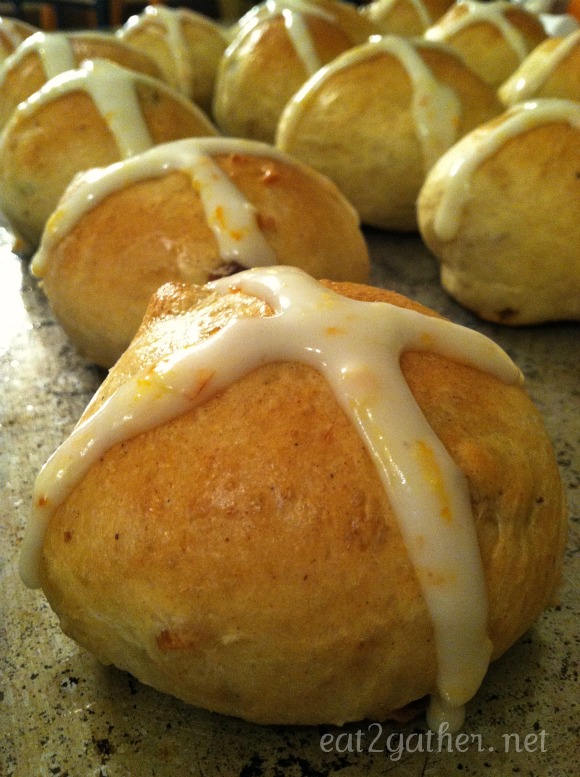 There are many stories, folklore, and superstition surrounding these tasty buns marked with a cross.  One of my favorites is that the buns should be torn in half and shared with a friend….
"Half for you and half for me. Between us two goodwill shall be!" 
But my very favorite is the simple reminder of the Cross that Jesus carried and was crucified on for our sins….for that I am eternally grateful!
Many blessings to you! Sheila