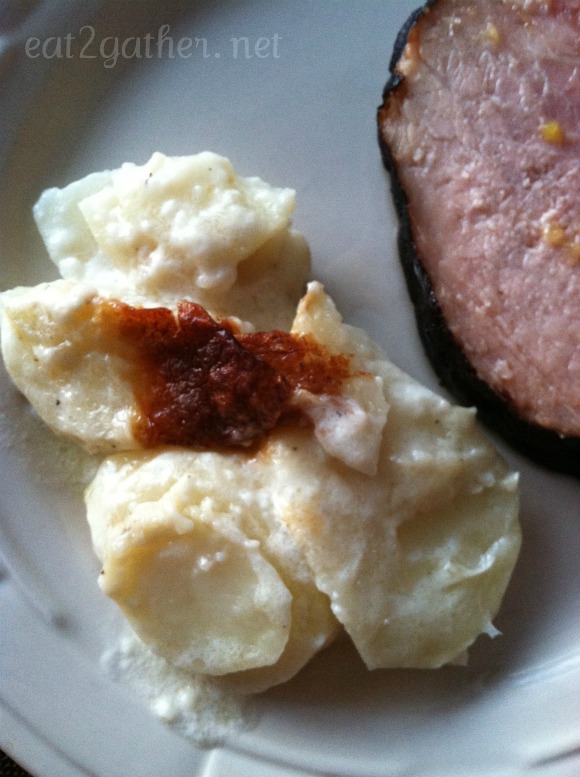 I realize you were hoping for Easter Ham and here's a picture of potatoes with the ham photo bombing the picture.  I wanted to give you a preview of what's to come.  This week I'm sharing three recipes that I have eaten at Easter time since I was a wee wittle goil!   I cannot imagine Easter dinner with out my Mom's Ham and Hot Crossed Buns, and my Aunt Marla's Scalloped Potatoes.   This year Easter falls the day after we arrive in Florida for Spring Break and I'm thinking more along the lines of hamburgers on the grill than preparing our families traditional feast.  Because I wanted to share these easy recipes and I had to get my Easter Feast fix I made Easter dinner early this year.  Is that a sin?  I was so good it felt like one!!
What's best about these recipes is they can easily be made a day or two ahead of time!  Can I get an Amen?!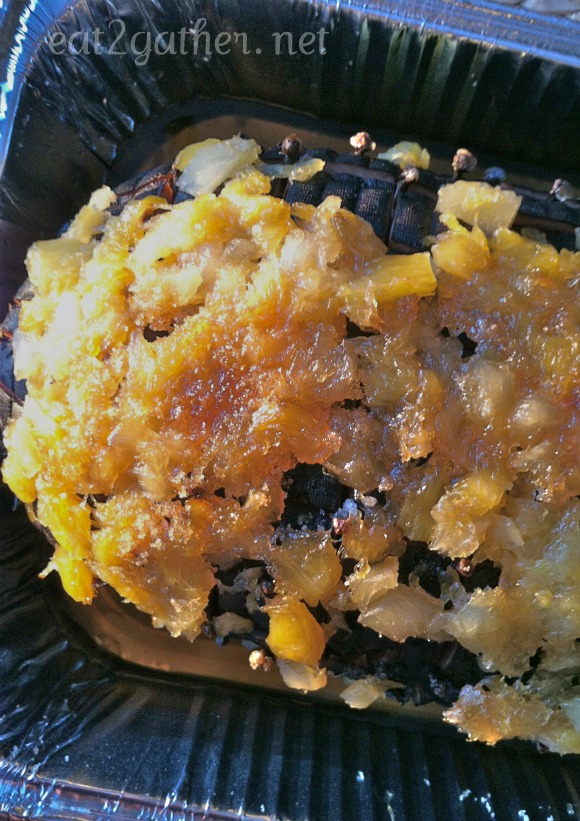 There he is.  My Momma's Easter Ham. Studded with cloves, covered in brown sugar and pineapple and roasted slow with a secret ingredient.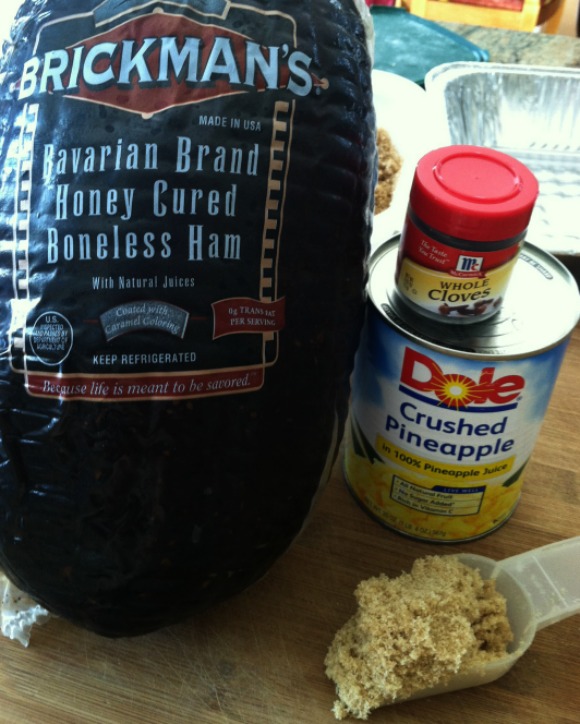 This is all you will need.  Well and this…….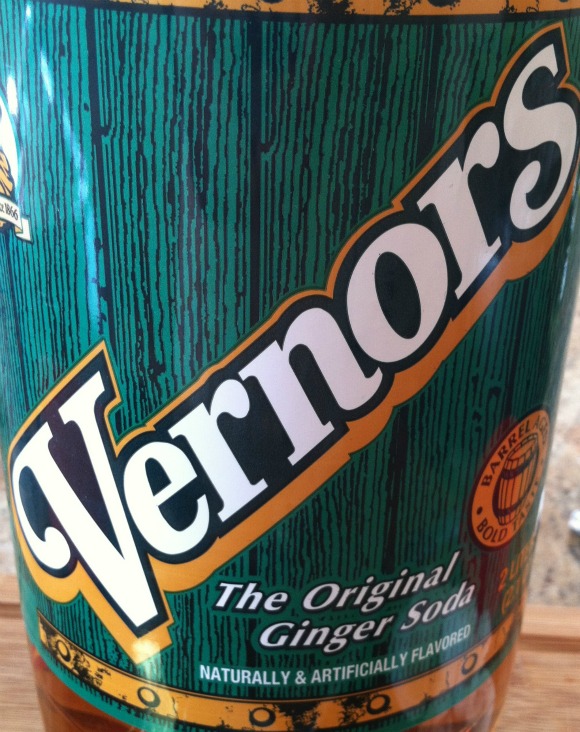 Yes Ginger Ale is the not so secret anymore, secret ingredient.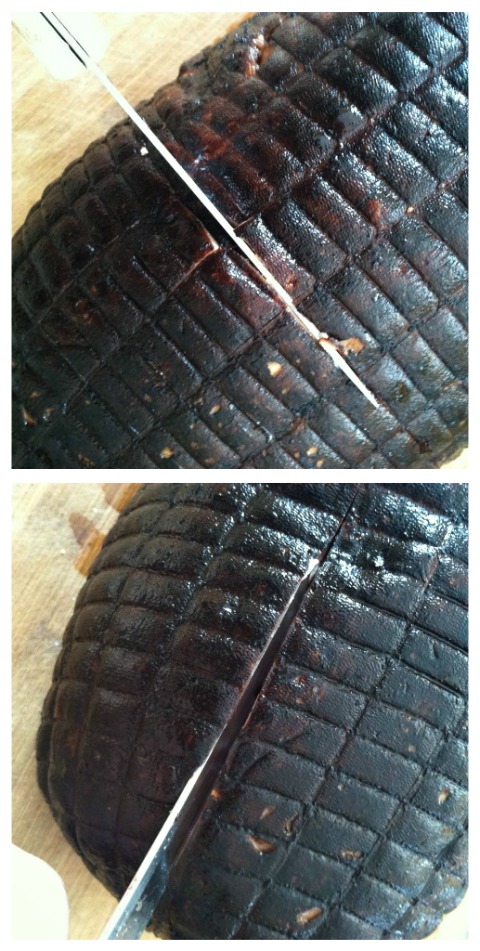 Using a sharp knife cut small slits lengthways and across  over the top of the whole ham.  I used a precooked boneless ham.
NOTE: Any ham will work, you will just have to adjust the cooking time depending the size and type of ham.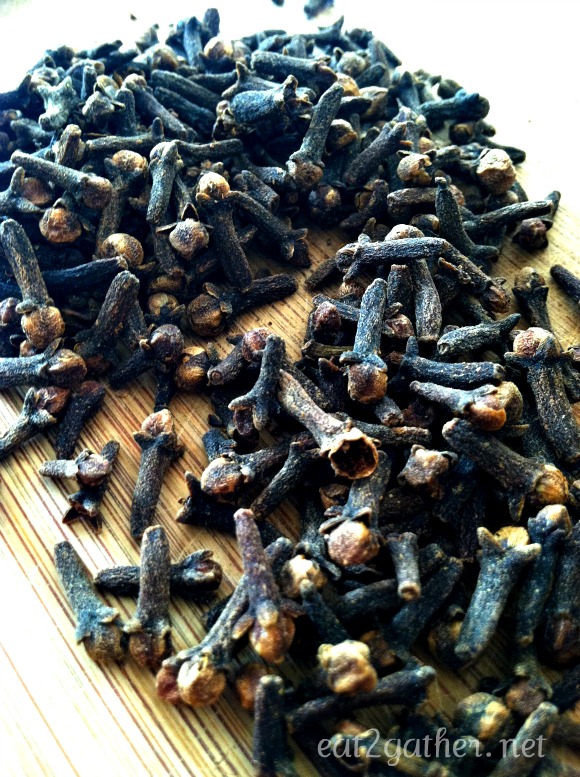 Now for some clove action.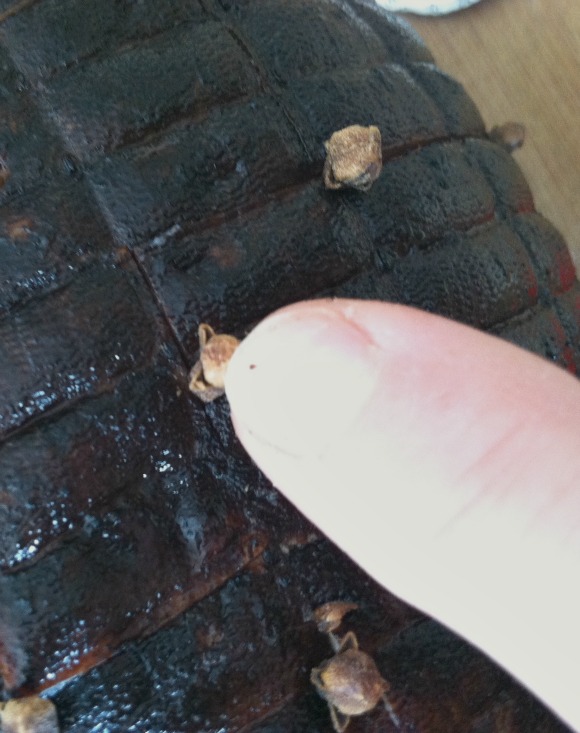 Poke the whole cloves in to the slits evenly over the top of the ham.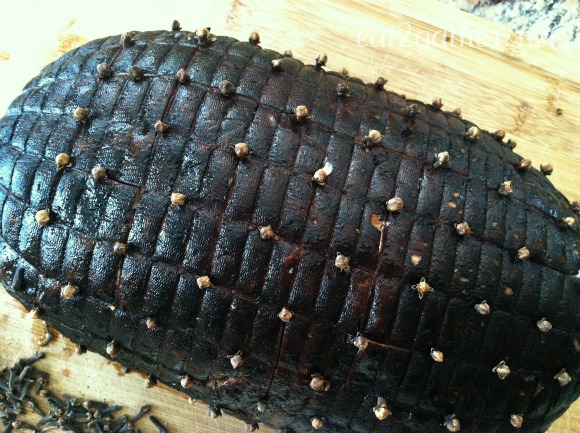 Like this….more or less.  This is a fun way to get your kiddos involved in the kitchen.  If they can stand up to the counter they can most likely poke cloves into a ham…it doesn't have to be perfect because they are going to get covered up anyway!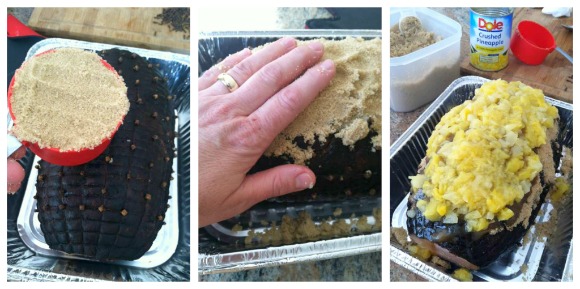 Pack 1 cup of brown sugar over the top of the ham, then drain the pineapple juice into the bottom of the pan and pack the crushed pineapple on top of the brown sugar,  pour 2 cups of ginger ale in the pan. (I like to use disposable pans for holiday meals, because it takes some of the stress off come dish washing time.  Leaving more time for enjoying friends and family!)  Then cover the ham tightly with aluminum foil.  Place in a 325 degree oven for 1 1/2 hours.  Remove from oven.   Turn oven tempurature up to 450 degrees, remove aluminum foil place ham back in oven until sugars start to caramelize, about 5 minutes, then allow ham to rest for at least 20 before slicing.
[print_this]
Easter Baked Ham
1 6-8 pound boneless precooked Ham
1/4 cup Whole Cloves
1 cup Brown Sugar
1 8 ounce can Crushed Pineapple
2 cups Ginger Ale
Preheat oven to 325 degrees.
Score ham, by making diagonal cuts across ham, length ways and across. Stud with cloves. Place in roasting pan. Pack top of ham with brown sugar. Drain pineapple juice into roasting pan, pack crushed pineapple on top of brown sugar. Pour ginger ale into bottom of pan. Cover tightly with aluminum foil, place in oven, and bake for 1 1/2 hours.
Remove ham from oven, turn up oven to 450 degree, remove aluminum foil and place ham back in oven for 10 minutes to caramelize the sugar and pineapple on top of ham.
Slice and serve with juices on the side, in a gravy boat.
This ham can be enjoyed anytime of the year!
NOTE: Any ham will work, you will just have to adjust the cooking time to suit the size and type of ham.  You can prepare the ham up to 2 days ahead, keep it in the refrigerator until ready to bake.
[/print_this]
I freeze any leftovers I have.  Some I slice thin for sandwiches, or I dice up for different recipes I use ham in.  If you have a large piece you can slice it into ham steaks for  breakfast.  Just some ideas ; )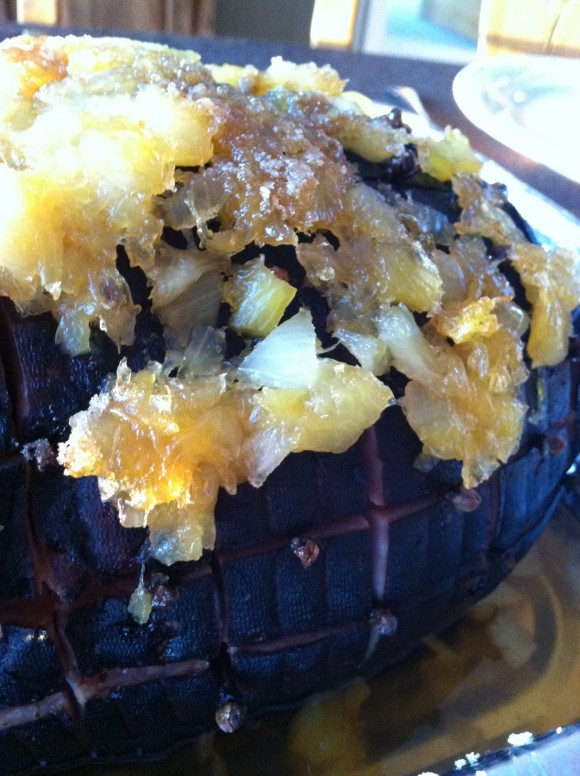 Do you have a traditional meal that you prepare for Easter or Spring? 
Next I will be sharing Aunt Marla's Scalloped Potatoes…so easy, so amazingly comforting and delicious!
Ya'all come back now here; )  and if could take a second…. you would be so kind as to take this SURVEY for me I will be forever grateful!
Sheila