Happy Friday!
I may not say it every day, but I cannot tell you how much joy each of you bring to my life! Sincerely. The time I take to blog is a respite from the craziness of my everyday routine. Thank you for helping make my little corner of the internet a community–and not just a stop on your internet to-do list 😉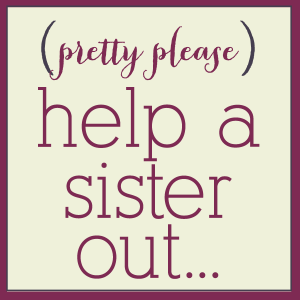 In order to bring you more relevant and helpful posts, I have put together
a little survey
.  I promise it's painless–with only ten quick questions.   I just want to know what I can do to make Eat2gather better for each of you!  Since my word for 2013 is
FOCUS
, the results of this survey will help me get to know more about you…and hone my posts to fit your needs.
Just so you know: this little
survey
is completely confidential.  I'll never know who said what, so please share your opinions freely..though I hope you'll also exhibit respect and love for what I try to do here.
Thank you so much for taking your precious time to do this for me.  I appreciate it more than you will ever know!!  I can't wait to hear what you think!
Much love, Sheila