Merry Christmas and Happy 2016!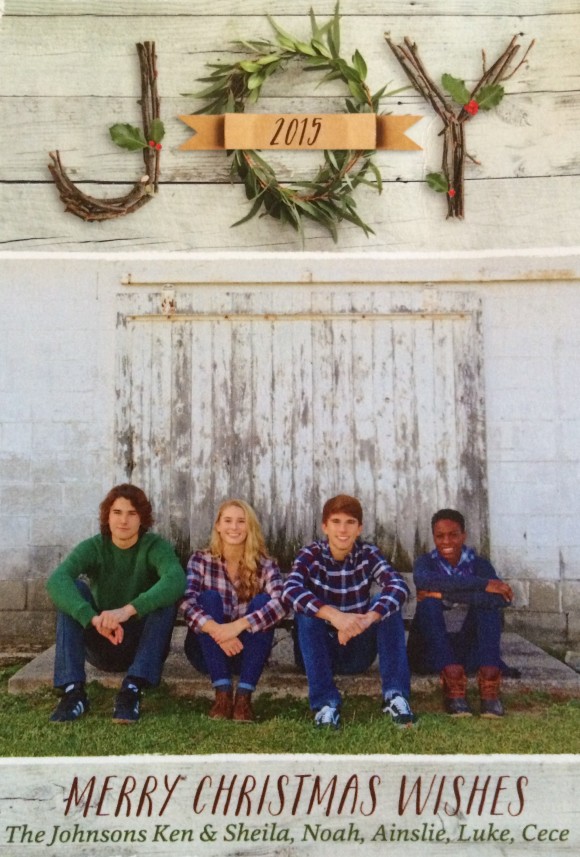 The rugrats above are my kiddos, next to God, and my husband they are my everything.  They are probably going to bludgeon me for putting this card on E2g.  They're goofy that way sometimes.  As you can see I spelled Ainslies name correctly on this years card, and there are no toilets in the background of this photo…I've had some epic fails when it comes to Christmas Cards.  This year my fail was that I didn't order enough cards to send to all our friends and family.  Well also one of my children thought the Merry Christmas Wishes sounded super cheesy.  Sheesh…!
So, here we are another year behind us.  I've been blogging for 6 years now, almost five on Eat2gather.  I have met more amazing people, traveled more, done things I would never have been able to do if not for this crazy little spot on the world wide web.  I am thankful beyond words for everyone that takes time out of their day to come here read my blather and cook my recipes.  It brings me  so much joy to help you get  your family and friends around the table together!
All the best to you and yours this Christmas!
Peace, Love, and much JOY!
Sheila