Need a super easy recipe?  Need a meal that your whole family will love?  A recipe that will use up some of that leftover turkey you are no doubtedly going to have a week from now?  I gotcha covered!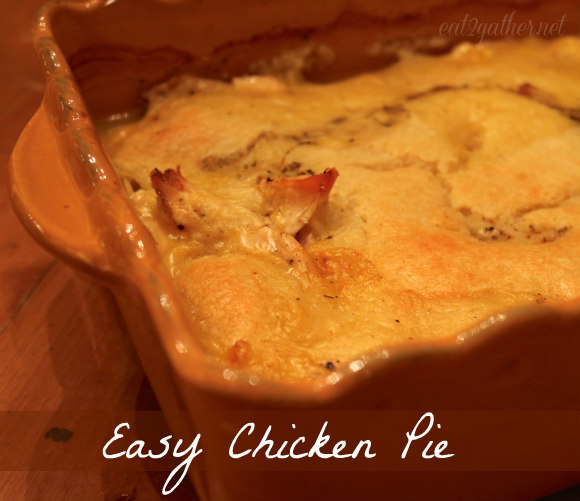 When I saw Trisha Yearwood make this on her food network show I thought that seems way too simple!  But man is this delicious!! The fact that its so easy makes it even more delicious!  I did change it up a bit, because you know I can't leave a recipe alone, I made it easier by eliminating a stove top step.  I've made it both ways and I can't tell the difference, so I say go the easy route.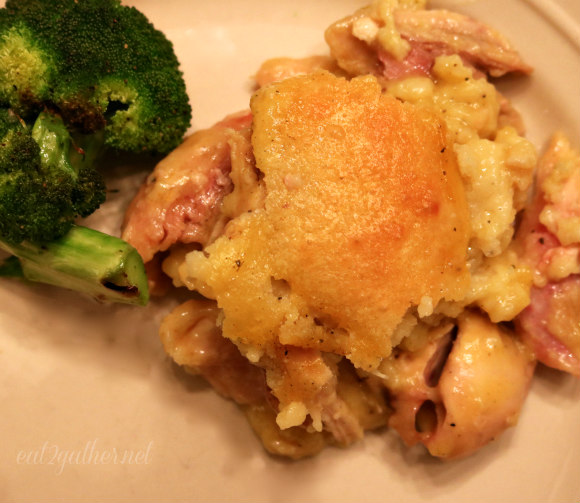 Doesn't look too pretty in photos, but oh my this is pure comfort food people.  Sometimes one warm homemade dish is all there's time for.  I try to keep fresh vegetables on hand to roast or steam for side dishes, but sometimes the main dish is all you get!
I need to add that this is so yummy made with leftover turkey!  Wondering what to do next Saturday when you still have a bag of turkey that you can hardly face, but don't have the giblets to throw it out until it smells weird and is slimy.  Well wonder no more.  You need to make this here Easy Turkey Pie!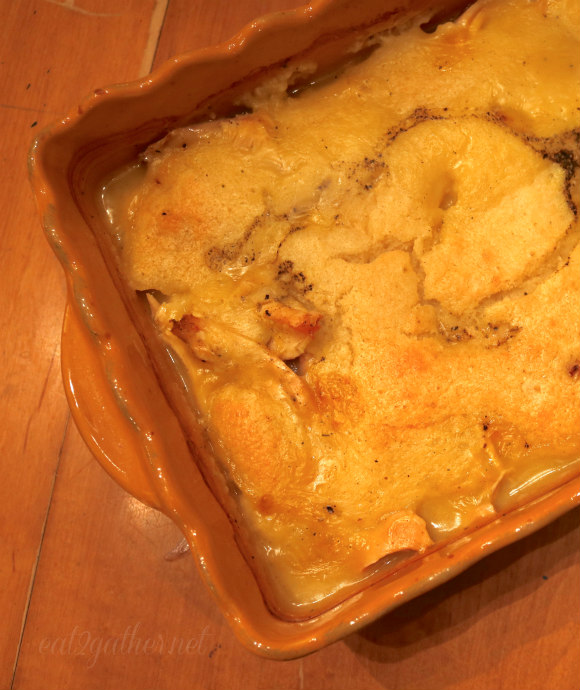 So now that you have a plan for your leftover turkey in place.  Tell me what's your plan for shopping over the holiday weekend?  Do you black Friday shop?  Or do you stay far away from the madness?  I personally am not in to it.  I am not really a big shopper.  I shop.  Obviously.  If my kids want to go, I'll go, but otherwise I like my warm beddy-by entirely too much!!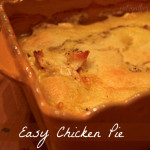 Print Recipe
Easy Chicken Pie
This simple comforting meal comes together quickly using only a few pantry ingredients and leftover roast chicken or turkey.
Equipment
1 medium mixing bowl

1 9x13 baking dish
Ingredients
4

cups

leftover roast chicken or turkey

see notes

2

cups

chicken stock

1 -10

ounce

can cream of mushroom soup

1/2

tsp

poultry seasoning

1

cup

flour

1/2

tsp

baking powder

1/2

tsp

ground pepper

1/4

tsp

salt

1

cup

buttermilk

see notes

1/2

cup

butter
Instructions
preheat oven to 425°
Place shredded chicken (or turkey) in a 9×13 baking dish.

Combine chicken stock, cream of chicken soup, and poultry seasoning in a medium bowl whisk until smooth, pour over chicken.

In the same bowl (no need to clean) add flour, baking powder, salt, pepper, buttermilk whisk until smooth and then slowly add in butter as you whisk until light and fluffy.

Pour batter over chicken, place in preheated oven and bake for 45 minutes or until bubbly and brown on top.
Notes
note: sometimes I will purchase a roaster chicken from the grocery store just for the purpose of making this dish. Otherwise I use left over bone in roasted chicken or turkey. 
Buttermilk: If you find you do not have buttermilk on hand, you can measure out 1 cup of whole milk or half and half, minus one tablespoon, and then add 1 tablespoon of white vinegar.  Give a stir and allow to set for a few minutes. Voila it's as good as buttermilk!
This recipe was adapted from watching Trisha Yearwood's FoodNetwork show Trisha's Southern Kitchen.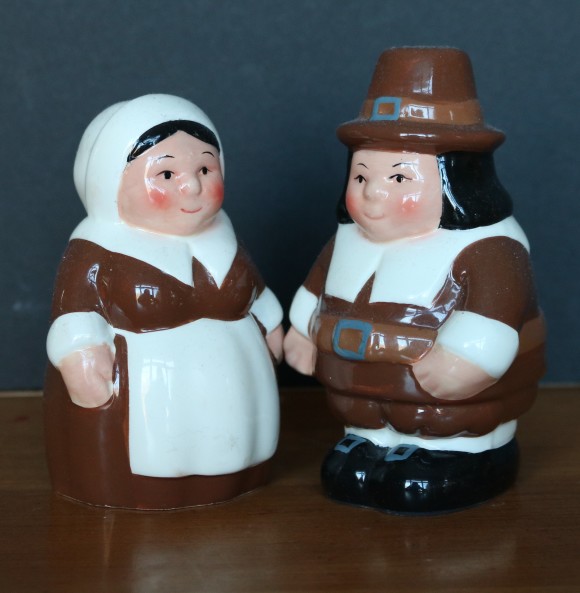 I'm wondering if these two ya-whoos will show up around here this year.  Last year it didn't happen, but I think we may see a return of Ma and Pa this year.  Stay tuned!
What are you up to this year for Thanksgiving?  Do you host?  Or do you go to a friend or family members?  My sister and I sort of take turns, every year it's different, but somehow we make sure our families are together.  Some years it's been quite crazy!!  I am making pies again this year, and selling them for a charitable cause.  I've been making my pie lists and checking them twice.  I'm ready to start baking!!
Want some new/old ideas for Thanksgiving check out this post!
Follow Eat2gather 's board Holiday ~ Eat2gather on Pinterest.