Peanut Butter Honey Spread was a staple in my house growing up.  My Mom would mix it up and we would eat it on anything and everything that we could spread it on or dip in it.  Sometimes I would just eat it by the spoonful.  Shameful I know.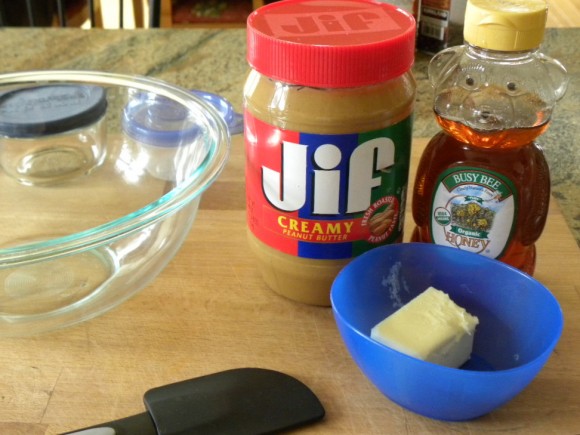 Peanut Butter, Honey, and Butter, that's it! That's the magic. My kids love it on english muffins, and waffles. I can't satisfy my appetite for Peanut Butter Honey Spread on a whole wheat bagels with slices of banana on top….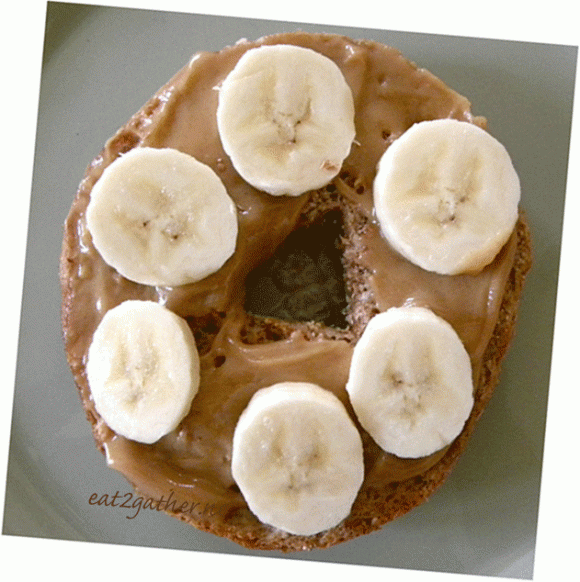 I could eat this every morning!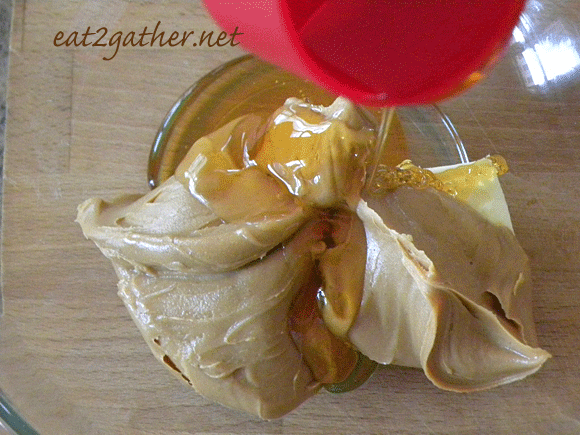 You can whip this up as you go,  like we did when I was growing up.  Or you can whip up a bowl of it and store it in an airtight container in your fridge. 1 cup Peanut Butter, 1/3 cup Honey, 1/2 stick Butter at room temperature.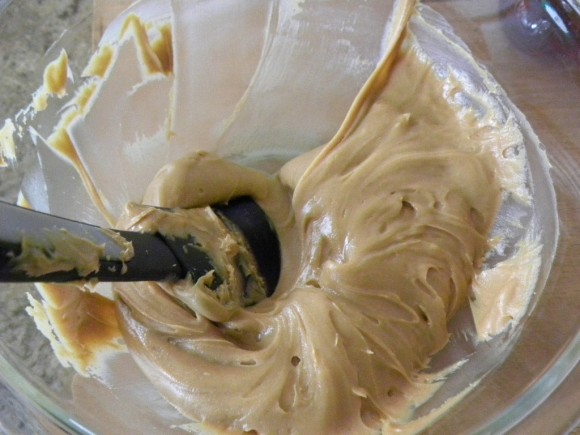 Blend with a spatula until smooth.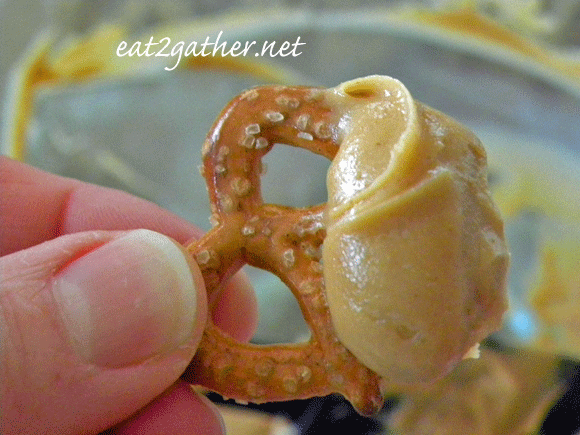 Pretzels weren't such a big thing when I was young, but now our house is never without them.  This is a great after school snack.
[print_this]
Peanut Butter Honey Spread
makes 1 1/2 cups
1 cup Peanut Butter, creamy or crunchy
1/3 cup Honey
1/4 cup Butter, softened (1/2 stick)
Combine ingredients until smooth! So easy. Please make it your own. Add more or less honey. Ramp up the butter. Add a dash of cinnamon if you like. Store in an airtight container in the refrigerator for up to 1 month.
[/print_this]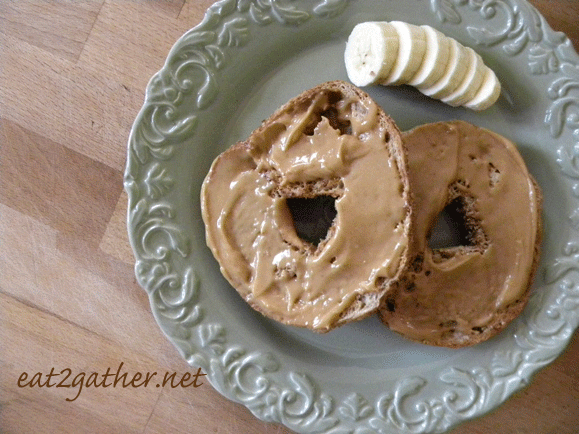 Peanut Butter Honey Spread is one of my comfort foods. It's not fancy but I wanted to share it with you.
I hope you enjoy!
Sheila