The addition of cinnamon applesauce to these muffins insures that they are moist and full of flavor! The crumb topping makes these muffins the perfect alternative (if you must have one)
to a piece of Dutch Apple Pie!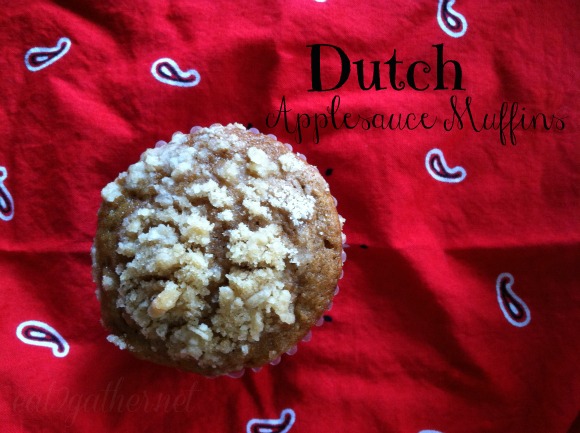 It's just another muffin Monday Oooo O!
Wish it were Sunday….
That's my funday
Oooo OO
When I eat a muffins I always have  this utterly ridiculous parody running through my head and yes sometimes I actually, much to my kids chagrin, belted it out full force, but only on Mondays.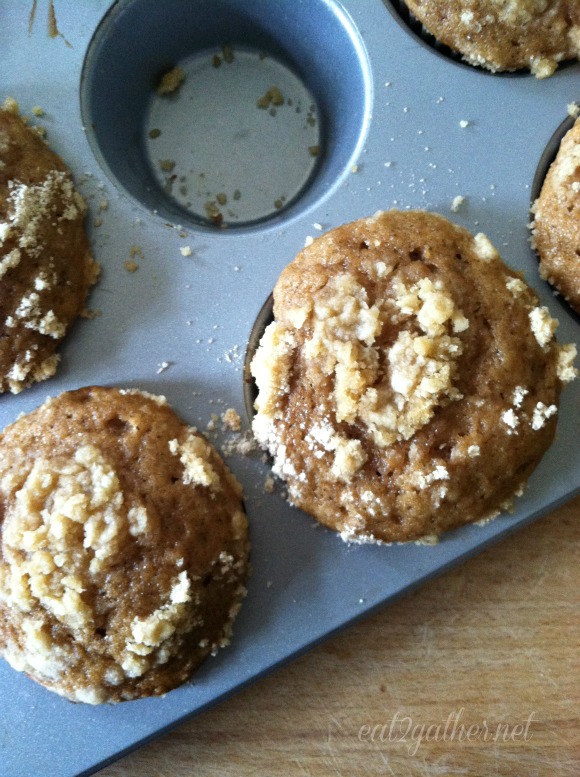 Applesauce Bread was just as common as banana bread for me growing up. This apple bread recipe uses pre-sweetened cinnamon applesauce, in the recipe notes I explain how to adjust if you prefer to use unsweetened plain applesauce.  I decided to top these muffins with the same crumb topping as Dutch Apple Pie. (Cuz I always need my pie fix!!)  I prefer to make muffins over bread because they are so easy to freeze and use for lunches.  If you throw a frozen muffin in a sack lunch it helps keep the lunch cool, but is usually thawed by the time lunch rolls around.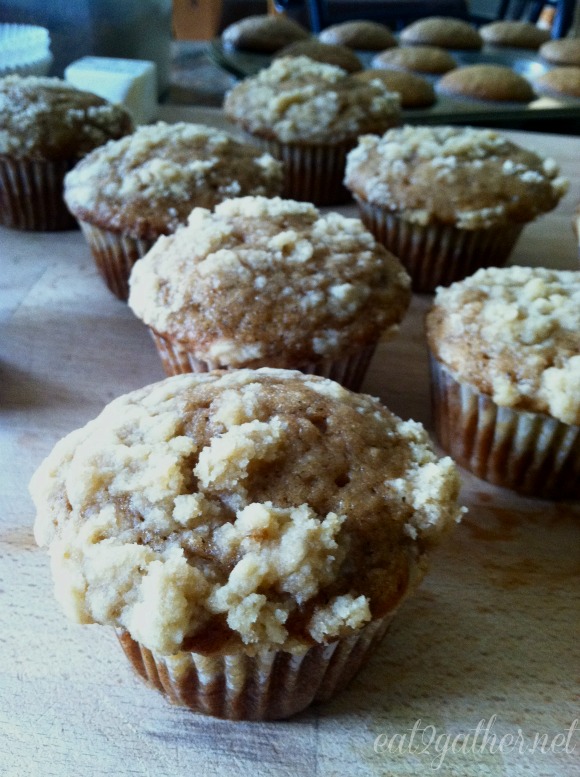 If you decide to freeze your muffins just make sure that they have cooled completely before packing them away in a zip-loc freezer bag, and popping them in your deep freeze.
[print_this]
Dutch Applesauce Muffins
24 regular sized muffins
Crumb Topping
3/4 cup Flour
1/3 cup cold Butter
1/3 cup Brown Sugar
Batter:
1/2 cup Shortening
1 1/2 cups Sugar
2 Eggs
1 1/2 cups Sweetened Cinnamon Applesauce
2 1/2 cups Flour
1/2 teaspoons Salt
1/2 teaspoons Cloves
1/2 teaspoons Cinnamon
1/2 teaspoons Allspice
2 teaspoons Baking Soda
1/2 cup boiling Water
Preheat oven to 350 degrees, prepare muffin tins by placing papers in the tins. (Feel free to skip the papers and grease your muffin pans before baking if you rather.
Crumb Top: Combine flour and sugar together in a bowl, cut in cold butter with a pastry cutter, until mixture is crumbly like oatmeal. Set aside.
1. In mixing bowl beat together shortening, sugar, and eggs, scrape sides of bowl add  apple sauce (see note on variety of applesauce you choose to use).
2. Combine flour, salt, and spices in a large measuring cup.
3. Boil water, measure 1/2 cup and stir baking soda into the hot water.
4. Alternate adding dry ingredients and water to the mixing bowl. Scrape down sides of bowl frequently mix on low for an additional minute.
5. Fill muffin cups 3/4 full, top each unbaked muffin with 1 tablespoon of crumb topping. Place in a 350 degree preheated oven and bake for 18-20 minutes. Remove, allow to cool, and enjoy!
Note: If you only have plain unsweetened applesauce on hand add an additional 1/4 cup sugar and an extra teaspoon of cinnamon.
[/print_this]
How's your Monday treating you? Hopefully like a Friday!  XO, Sheila