Summer is no different from the rest of the year as far as ease of getting dinner on the table.  In fact I think we have already established it's harder.  No schedules, kids running willy nilly.  Long days at the pool, or beach means a quick stop at the local pizzeria.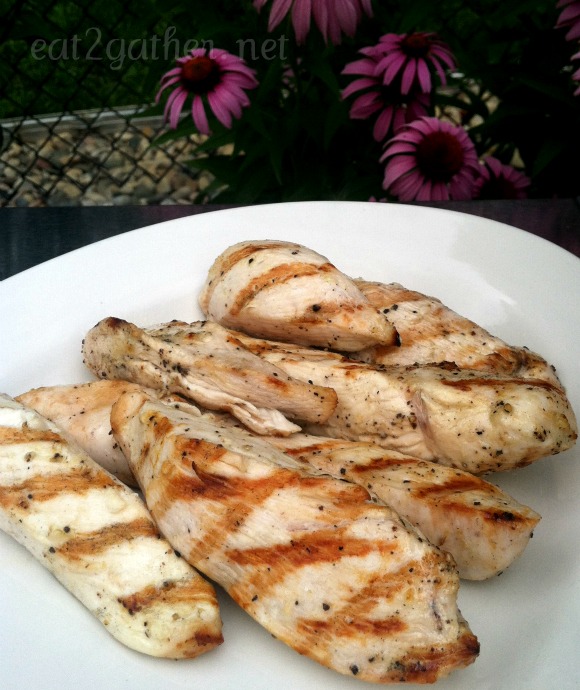 Normally my go-to meal in the summer is meat on the grill, vegetable, and a salad.  If we are lucky a starch is thrown in.  But this year we had a little oopsa-daisy happen, and we were without a grill for a few weeks.  (oopsa-daisy = new driver backing over grill that mom left smack dab in the middle of the driveway).  Finally our new grill has arrived, assembled and shiny and I have been using it non-stop.  Now my only dilemma is that I remember to thaw out the meat so I can grill it!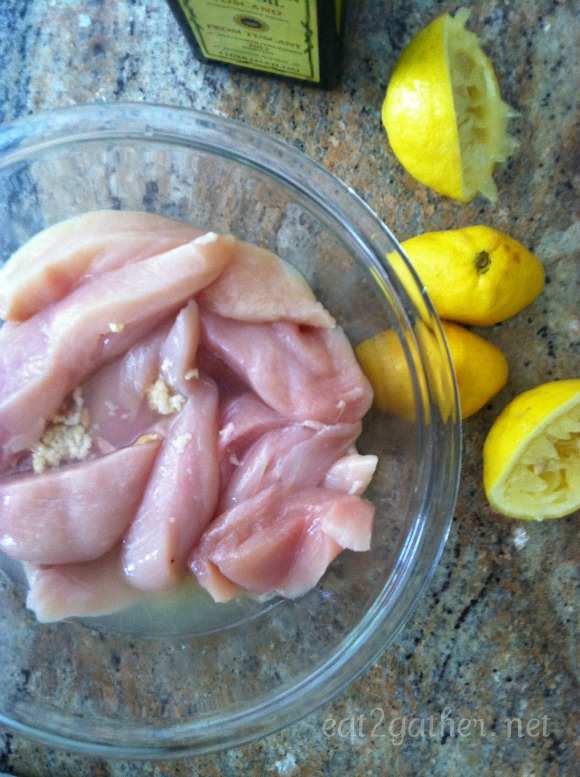 One of the ways I have learned to stretch the dollar is to cut boneless skinless chicken breasts into strips.  Depending on the size of the breast I cut them in to 2 or three pieces each.  This way our family of six can get by with 4 chicken breasts and there is always plenty, no one goes hungry.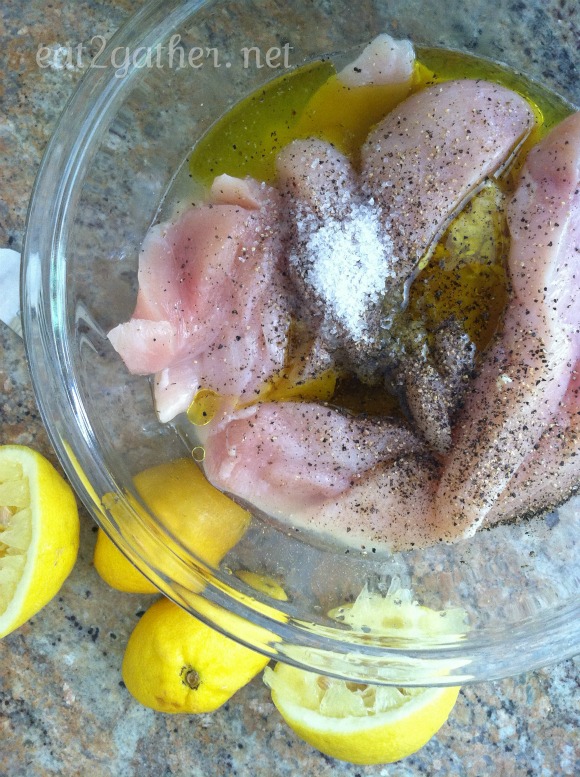 Our favorite and most versatile marinade is Lemon Pepper.  It's quick easy and the flavors adapt well to most side dishes, and the left overs are perfect chopped up over a salad or made into chicken salad.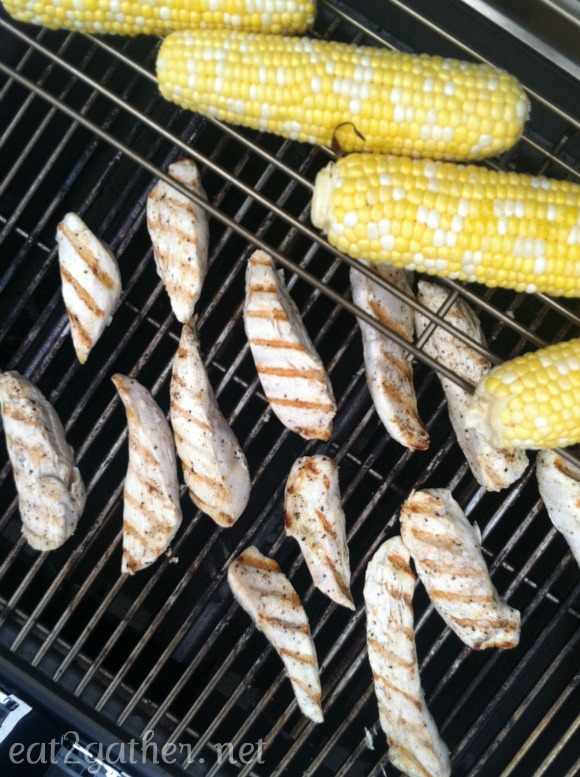 If I am feeling particularly organized and thrifty with my time I make a double batch and freeze half in the marinade for later .
[print_this]
Lemon Pepper Chicken Tenders
4 boneless Chicken Breasts, cut into strips
2 Lemons, juiced
1 clove Garlic, minced
1/2 teaspoon fresh ground Pepper, more if you prefer
1/2 teaspoon Sea Salt
1/3 cup Olive Oil
Trim chicken breasts and cut into 3 strips lengthwise each, place in a glass or plastic bowl. Squeeze lemons over chicken, add garlic, pepper, salt and olive oil. Use a fork to toss chicken around in the marinade mixture. Cover with plastic wrap and place in refrigerator for a minimum of 3 hours. This can be prepared up to 24 hours ahead of time and easily doubled and tripled. You could also place chicken strips in marinade in a freezer bag and freeze until ready to use.
Grill chicken over medium heat until chicken is cooked through.
Serve with fresh vegetables and a salad.
Enjoy!
[/print_this]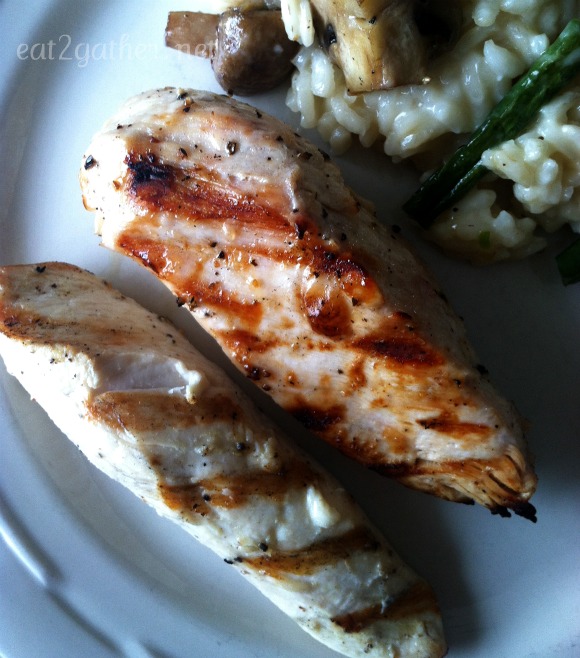 Lemon Pepper Grilled Chicken served with Risotto topped with roasted green beans and mushroom.
More grilling inspiration:
Garlic Soy Marinated Grilled Flank Steak ~ The Lemon Bowl
Chinese Barbecued Pork (Char Siu) ~ Foodie with Family
Grilled Thai Chicken with Sweet Chili Garlic Sauce ~ Jeanette's Healthy Living
Herb Marinated Pork Chop ~  Everyday Maven
For more family friendly recipes FOLLOW Meal Ideas from 25 Top Family Food  Bloggers it's a great resource for family friendly meals and recipes from bloggers who are just like you and me dealing with the what's 4 Dinner Dilemma!
Hope you're having a great day! Sheila