31 days:: Quick Easy Apple Sauce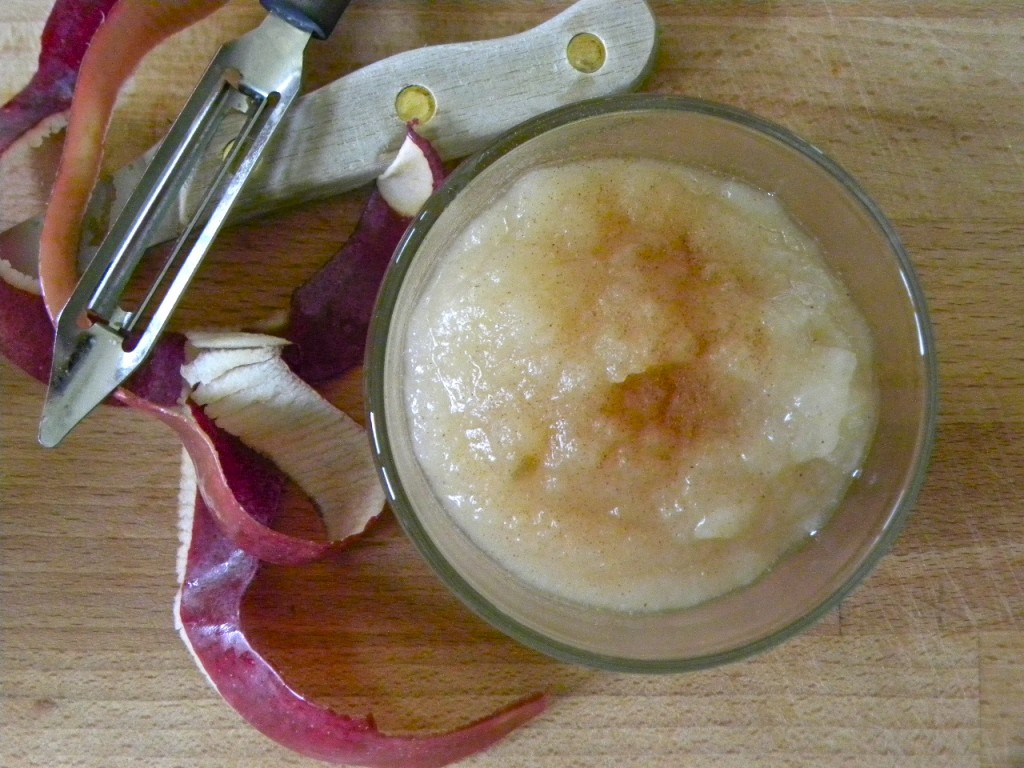 Hello!  Welcome back to 31 days of Meals 4 Sharing.  The whole month of October I am sharing ways you can bless others through the gift of food.  Today I thought I'd share a recipe with you, it's one I often make when I bring someone a meal.  Homemade Apple Sauce.
Apple Sauce is so easy!  And nothing is more comforting than warm apple sauce with a hint of cinnamon and the sweetness of brown sugar.  This homemade treat will help show the recipient of your meal how much you care, and won't take alot of time.  Plus you can have it cooking while you prepare the rest of your meal.  And it makes your home smell fabulous!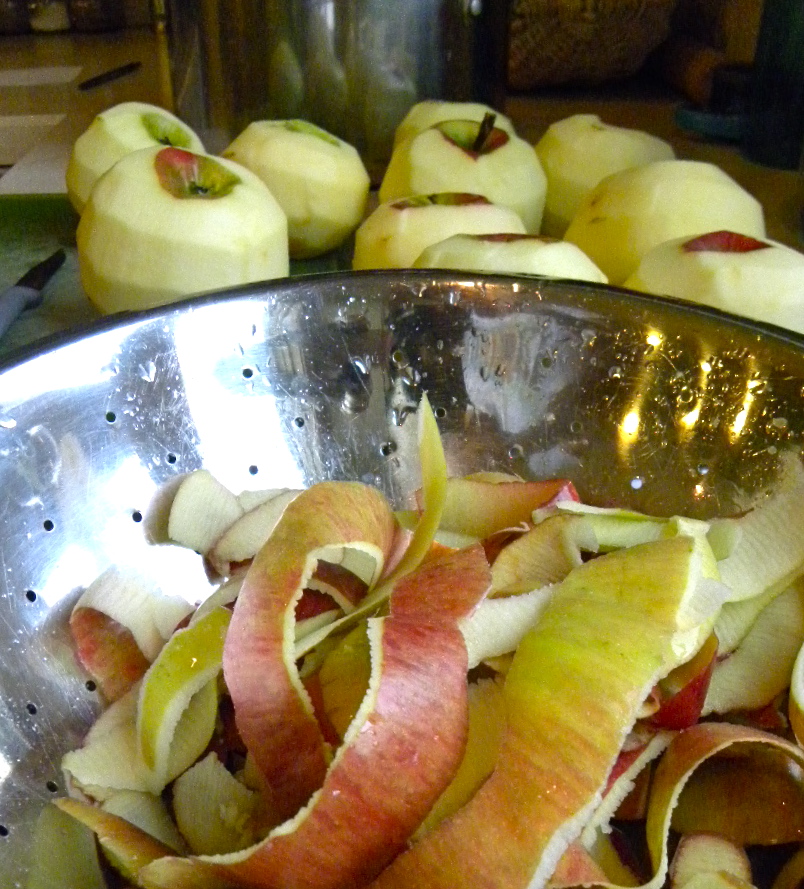 If you have one of those handy dandy apple peeler slicer corer thinga-ma-bobs well then getter out!  If you are like me and you prefer to do it the old fashioned way super!  You will need 1o Apples.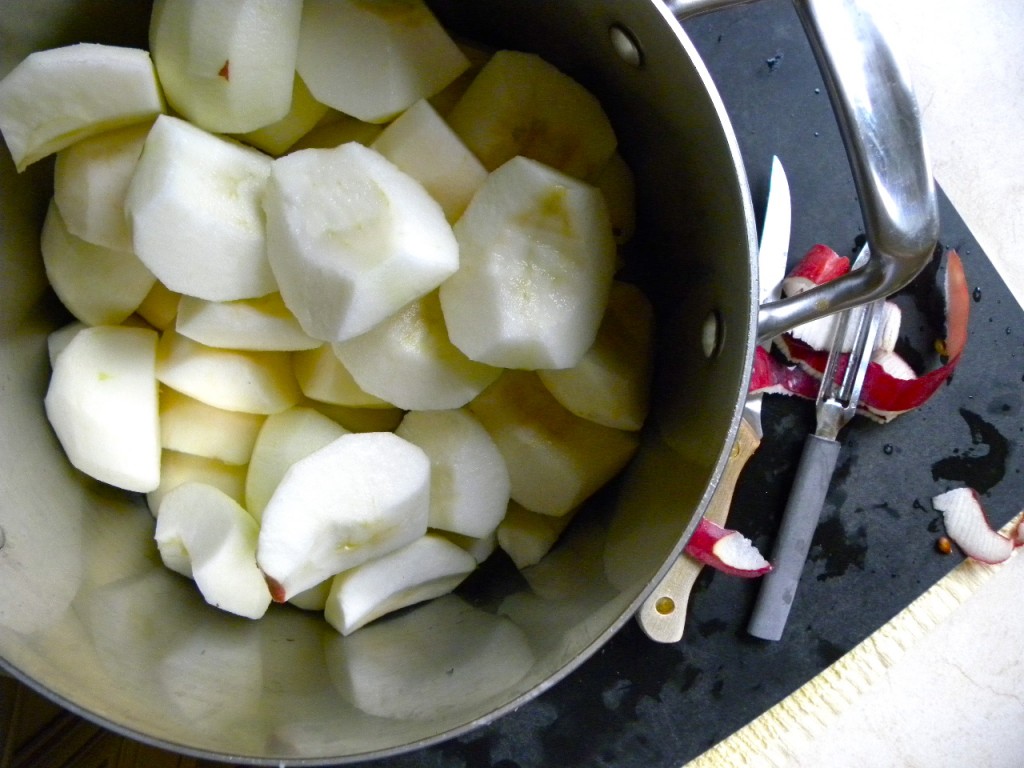 Peel, core, and quarter the apples toss them in a pan with 1/2 cup water.  Place them over low heat for 30 minutes.  Stirring once or twice in between.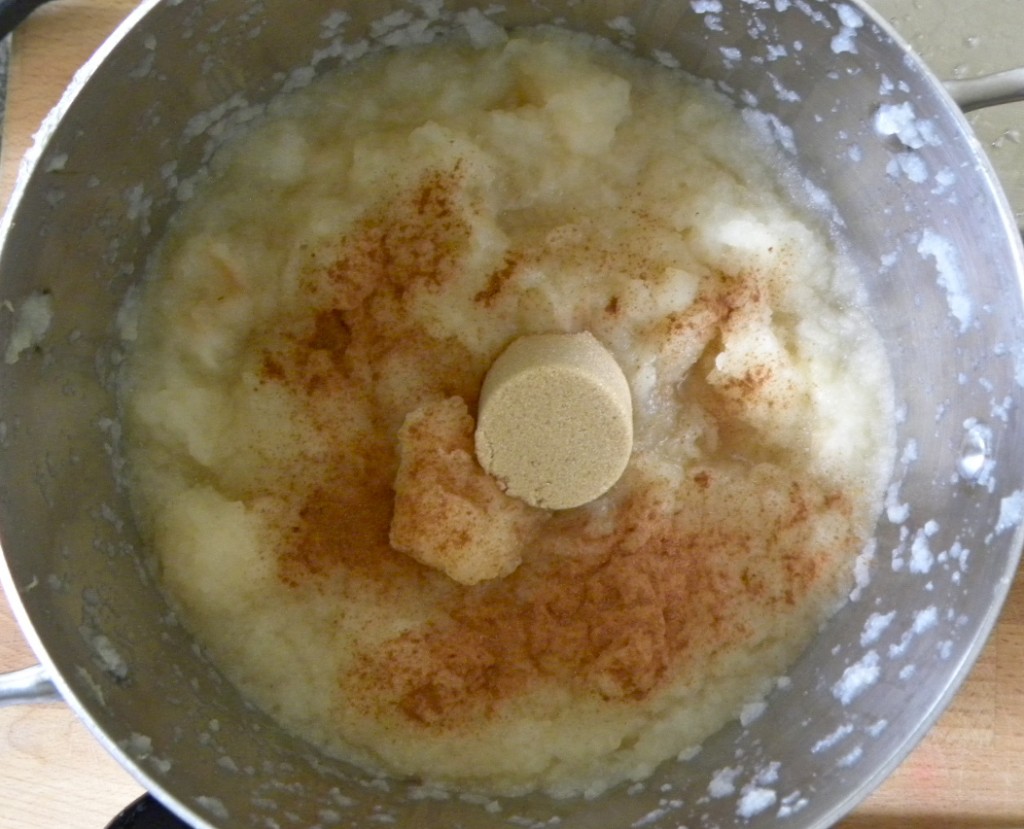 The recipe I have given you below, is merely a guideline for your applesauce.  After your apples have cooked taste them.  How sweet are they?  If they're pretty sweet then you might want to use less sugar or no sugar, pretty sour then add more.  And cinnamon is your call.  I recently brought a meal to someone and who's allergic to cinnamon,  it makes her mouth all scratchy and weird inside, she said.  In that case I left the cinnamon out all together.  I used 1/4 cup Brown Sugar and 1/2 teaspoon of Cinnamon in this batch.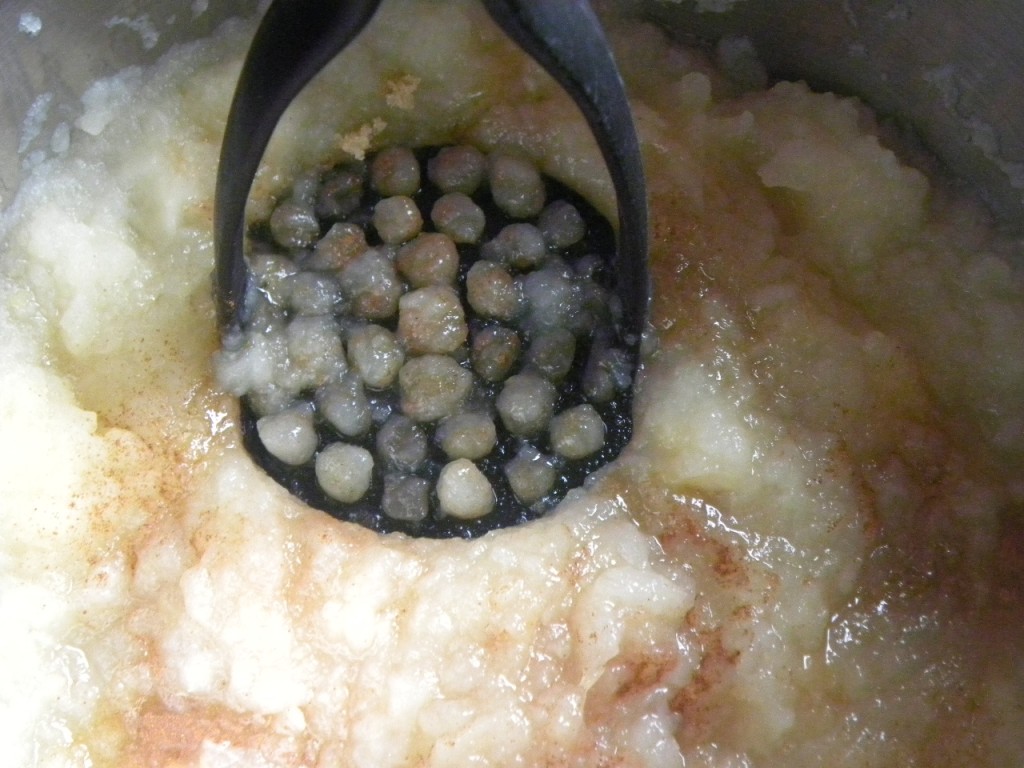 There will be a few apples chunks left after cooking, I use a potato masher to get out all the lumps, and mix in the sugar and cinnamon.  After mashing,  pop the pan back on the heat for 5 minutes, this helps dissolve the sugar.  If you are pressed for time, then skip this step, it's not necessary especially if your apples sauce is hot when you add the sugar.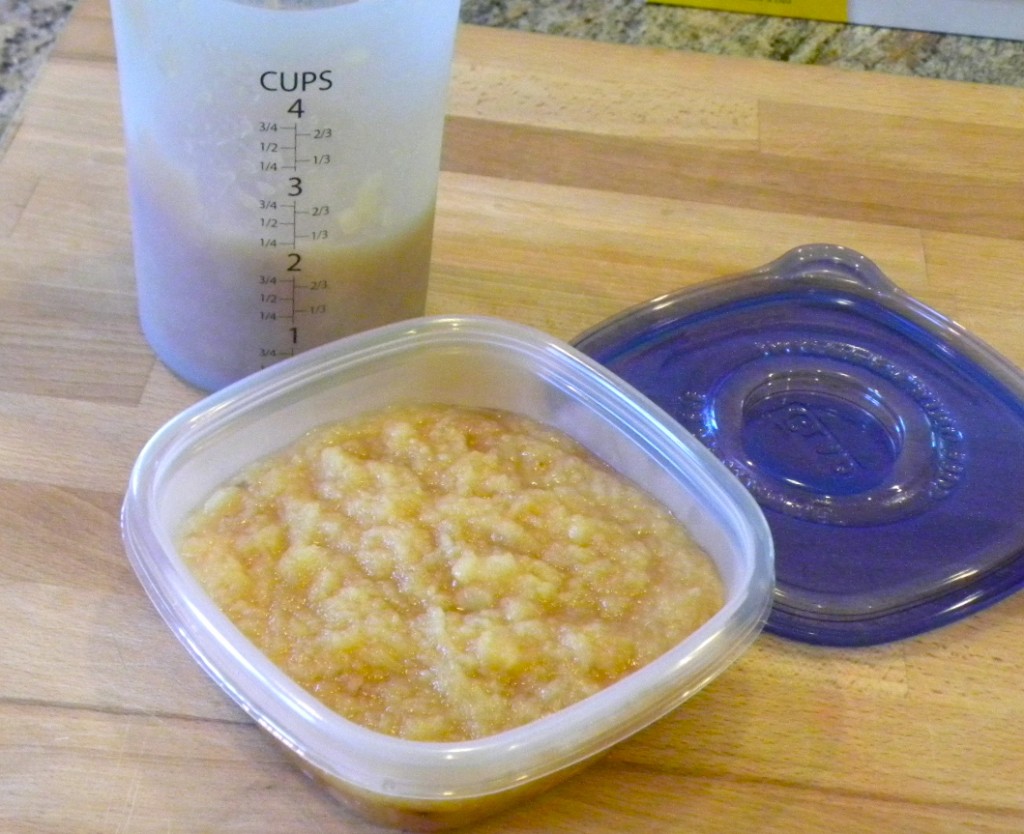 This recipe will make approximately 4 cups of apple sauce.  Let it cool and place in a container that you can part with, like the one above.  This way the person that is receiving your meal will not be burdened with the worry of getting containers back to you.
[print_this]
Quick Apple Sauce
10 Apples, cored, peeled and quartered.  I prefer Northern Spys, or Macintosh but I believe any apple works  just fine.
1/2 cup Water
1/4 cup Brown Sugar
1/2-1 teaspoon Cinnamon
Core, peel, and quarter your apples put them in a 6 quart pan.  Add the water.  Cover pan and cook over low heat for 30 minutes, stirring occasionally.   Remove from heat.  Add brown sugar and cinnamon per taste.  I use a potato masher to get out the chunks.  Put pan back on heat for 5 minutes to help dissolve sugar.  If apples are sweet you may want to leave out sugar or add more if sour.  Cinnamon is purely up to you.  Use as much cinnamon as you like.  The above ingredient list is a loose guideline.
[/print_this]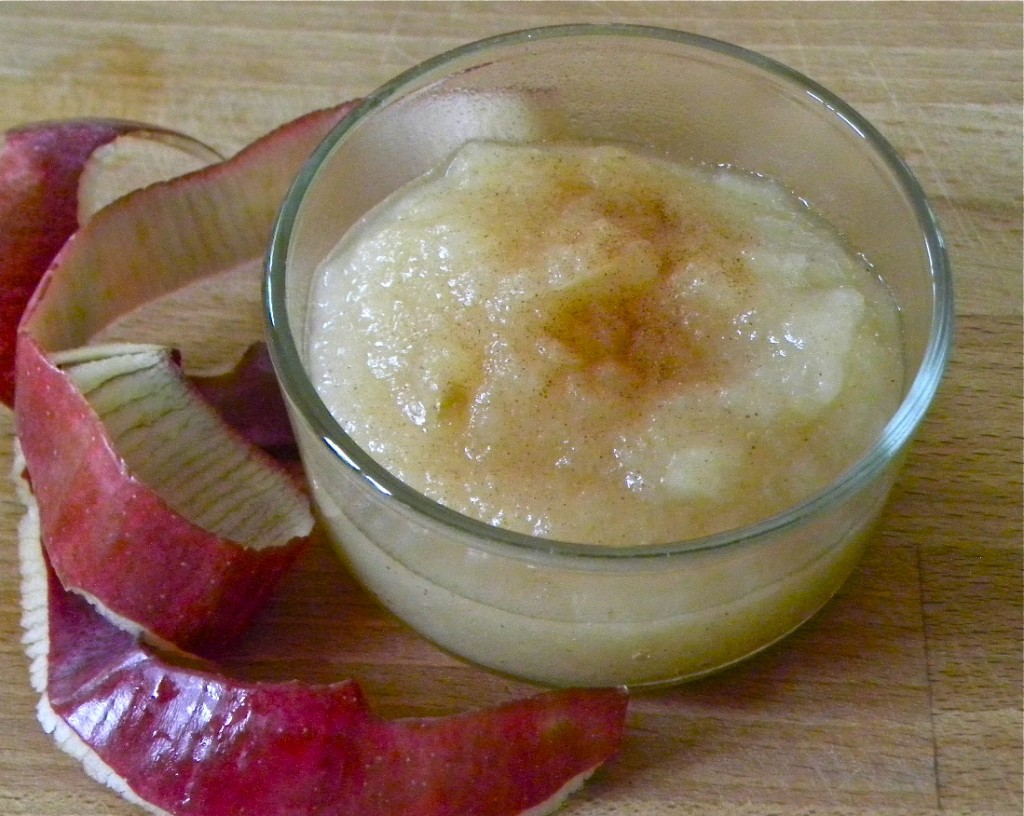 You might want to make a double batch so you have some for your family.  If they come home and smell homemade apple sauce and there isn't any left for them, you might have a mutiny on your hands!
Do you have a quick and easy recipe that you like to share with others?
I'd love to hear what it is!
Be sure not to miss the skads of other amazing 31 day Series going on through the month of October.  You can find them all HERE.
Do you TWEET?  Hey me too! You can follow me here.
Have you "liked" Eat 2gathers Facebook page yet?  Well whatcha waiting for? GO HERE.
See ya 2morrow!
Sheila