Meat and potatoes does not have to be boring!  It can be easy, quick, inexpensive,
and did I mention tasty and delicious?!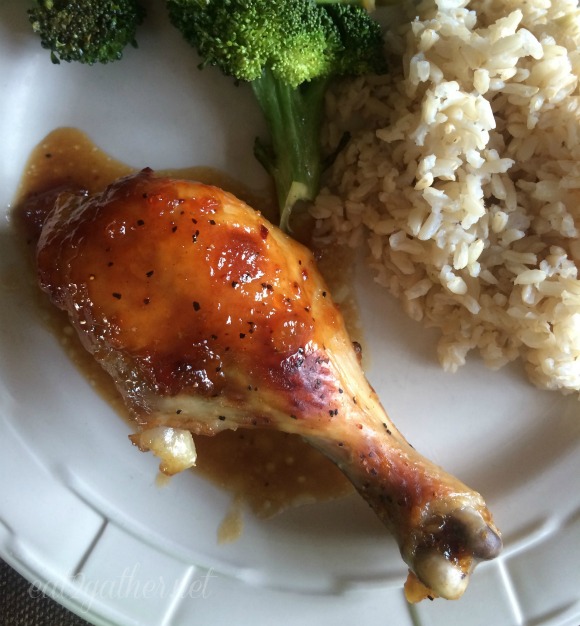 This baked bbq chicken leg recipe has a twist with its Asian flavors, and by making extra you can set yourself up for a completely different recipe the next night!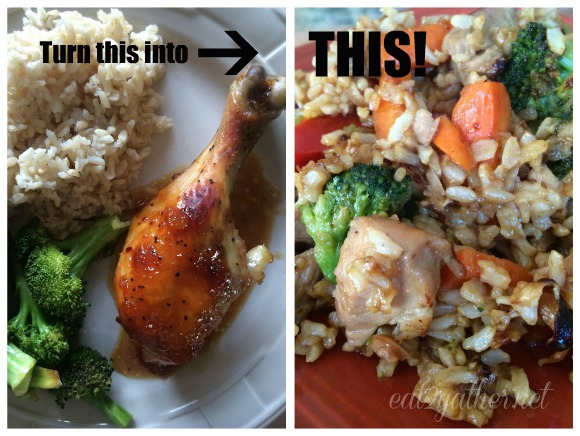 Oh your family is going to think you've turned into a kitchen wizard!!  You're very welcome. Anytime.  I'm here for ya. (Go HERE for stir fry recipe.)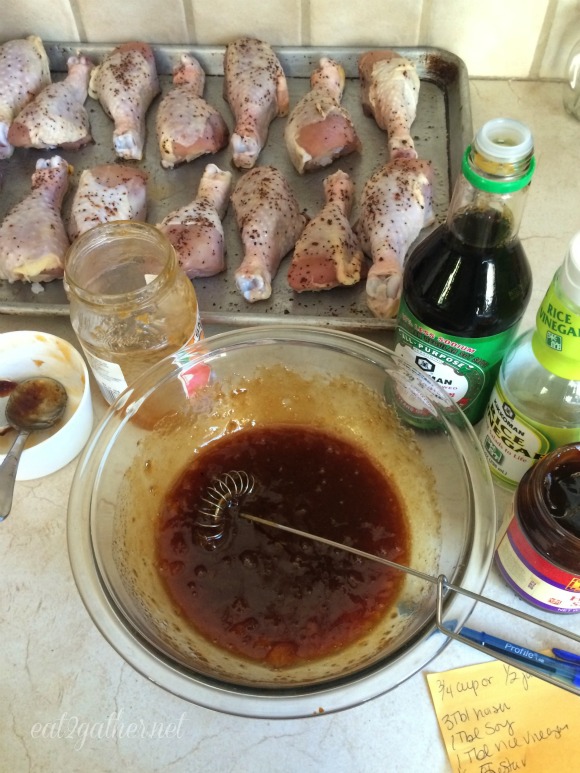 This is all you need: large package chicken legs (14-16), soy sauce, rice wine vinegar, hoisin, Chines Five Spice, and let's not forget the apricot preserves!  Whisk that all together, dip each leg in the sauce and return to baking sheet.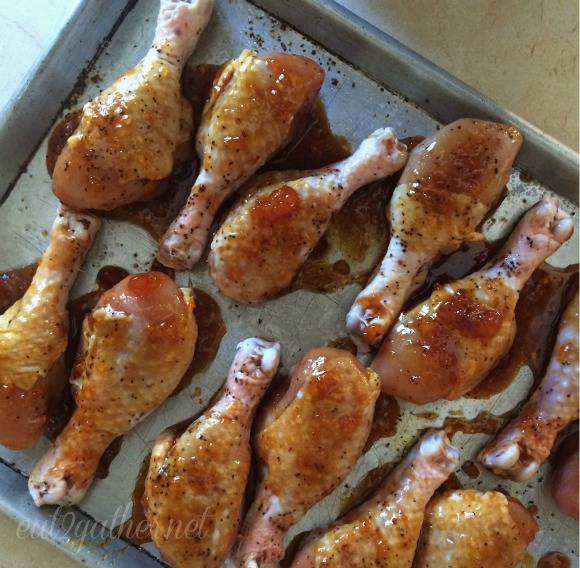 Reserve remaining sauce, for spooning over legs part way through the baking time.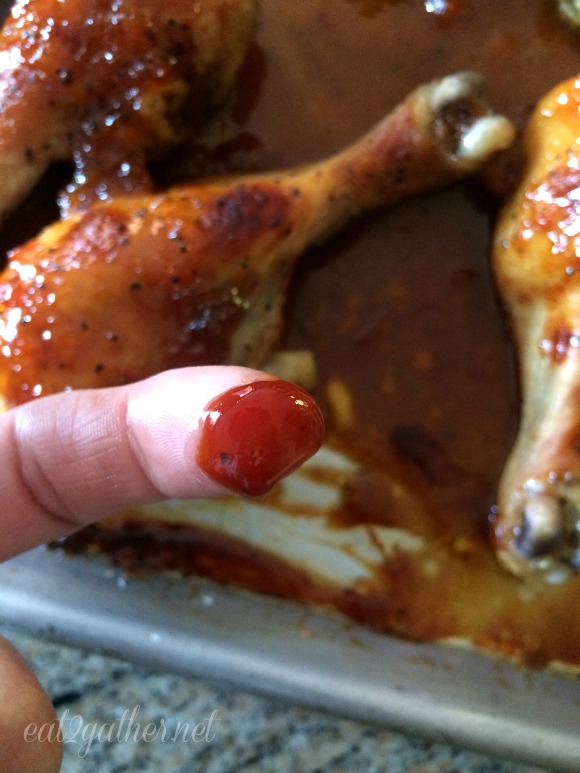 Oh My My MY the sauce gets all sticky and caramelized on the pan!   You will not be able to keep your fingers out of it!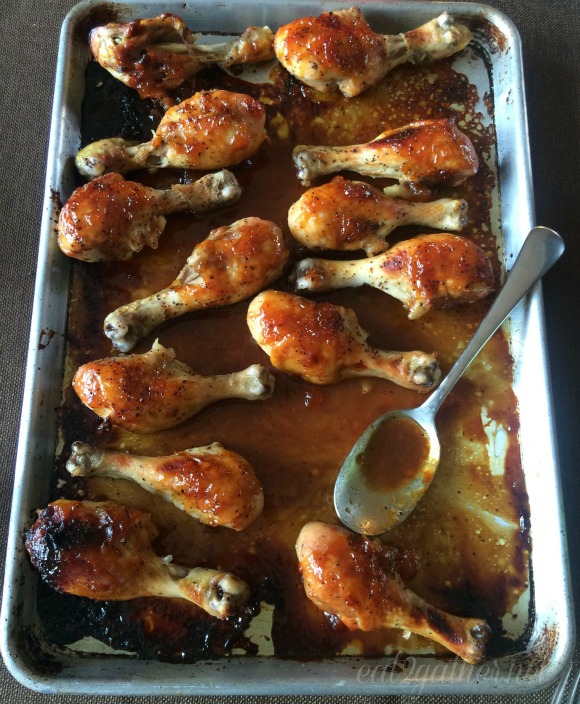 You will need a spoon to drizzle the extra sauce on your rice….OH I forgot to tell you I serve this with rice (brown or white), and roasted broccoli.  Also if you plan on using the leftover chicken legs for repurposing into meal number two > Chicken Fried Rice you need to make double the rice you normally would eat.  So I usually make 4 cups of rice, so if I want to make a second meal from the leftovers I make 6-8.  It doesn't have to be exact.  The leftovers from the Chicken Fried Rice are amazing as well, so it's always good to make more!
I grew up eating oven baked BBQ Chicken every Friday night.  It was our Friday night meal.  Easy, inexpensive and the leftovers where always good for Saturday!  My friend Melissa always tried to score a sleepover on Friday nights for my moms BBQ Chicken…..it was that good!  So this recipe is a my moms chicken with an Asian twist…basically.
I hope you enjoy!  And the Chicken Fried Rice recipe will be coming soon!
XO, Sheila
[print_this]
Chinese BBQ Chicken Legs
14 Chicken Legs
Salt and Pepper
3/4 Apricot Preserves (or 1/2 of a 18 ounce jar)
3 tablespoons Hoisen Sauce
1 tablespoon Soy Sauce
1 tablespoon Rice Wine Vinegar
1/8 teaspoon Chinese Five Spice
Preheat oven to 375 degrees
Place chicken legs on a baking sheet and sprinkle with salt and pepper, set aside.
Mix together remaining 5 ingredients in a small bowl.
Dip each leg in sauce and lay back on baking sheet. Place baking sheet on middle rack of preheated oven bake for 30 minutes. Remove and spoon remaining sauce over chicken, return to oven and back for an additional 15 minutes or until meat appears to be falling off bone and the sauce has caramelized on the chicken legs.
Note: This can be made with any cut of the chicken, however you may have to adjust the cooking time.
***Serve with rice and a vegetable. We prefer roasted green beans or broccoli. Here is how you do that!
[/print_this]