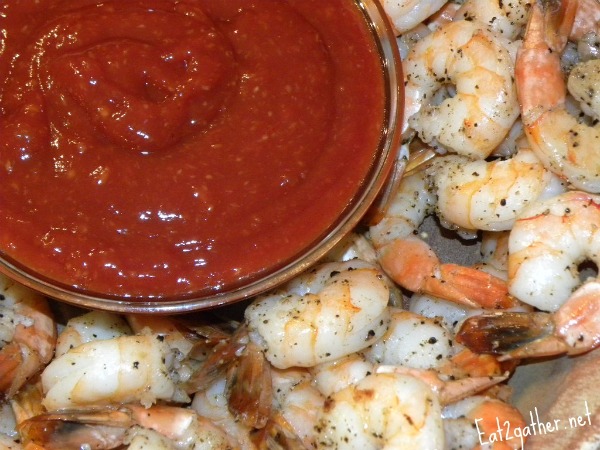 Super Bowl XLVI, or 46 in mom lingo,  is right around the corner.  February 5 to be exact!  In case you missed the games this passed Sunday the Giants and Patriots will be playing in Indianapolis this year.  Not really this families teams of choice, but Oh well I still love football!  I find myself shouting in my head "ARE YOU READY FOR SOME FOOTBAAALL?!"  while also playing my air gEEtar.  I play a killer air guitar by the way….but that's another story for another time.
So the real question is WHAT ARE YOU EATING during the game?  Do you put out a full on buffet, do friends come over?  Or do you watch the game alone?
We change it up every year.  This year we will be home, and possibly some of my sons  friends will join us.  But here's the dealio…..Shhhhhhh don't tell anyone, but my husband is a non-social football watcher. He's a party pooper.   He does not like to go to big Super Bowl parties, too many distractions from the game.  He wants to sit down and "watch" the game.  No chit chat, unless it's about the game.  This is serious business people.  Don't get me wrong, Kenny likes a party just as much as the next person, but I have found over the years he can be a poop when it comes to Super Bowl.  So now that I let that cat out of the bag….we'll never get invited to another Super Bowl party again! Wah!
Back to the food, I usually take orders, ask what everyone would like to eat and then make it ALL. Potato Skins, Artichoke Dip, Queso, Pizza's, Guacamole with chips and salsa, Walking Tacos, and SHRIMP COCKTAIL! The Shrimp Cocktail is always the first to go, everyone stands around it like pigs at the trough.  I should make more, but golly shrimp aren't cheap so they get what they get and when it's gone it's gone.  I'm kind of hard nosed that way.
Making Shrimp Cocktail is so easy.  I roast my shrimp instead of boiling them.  I just love roasting, it brings out the flavor of foods.  So here is how I do it.  Hold on to your hat, because this recipe is going to fly by!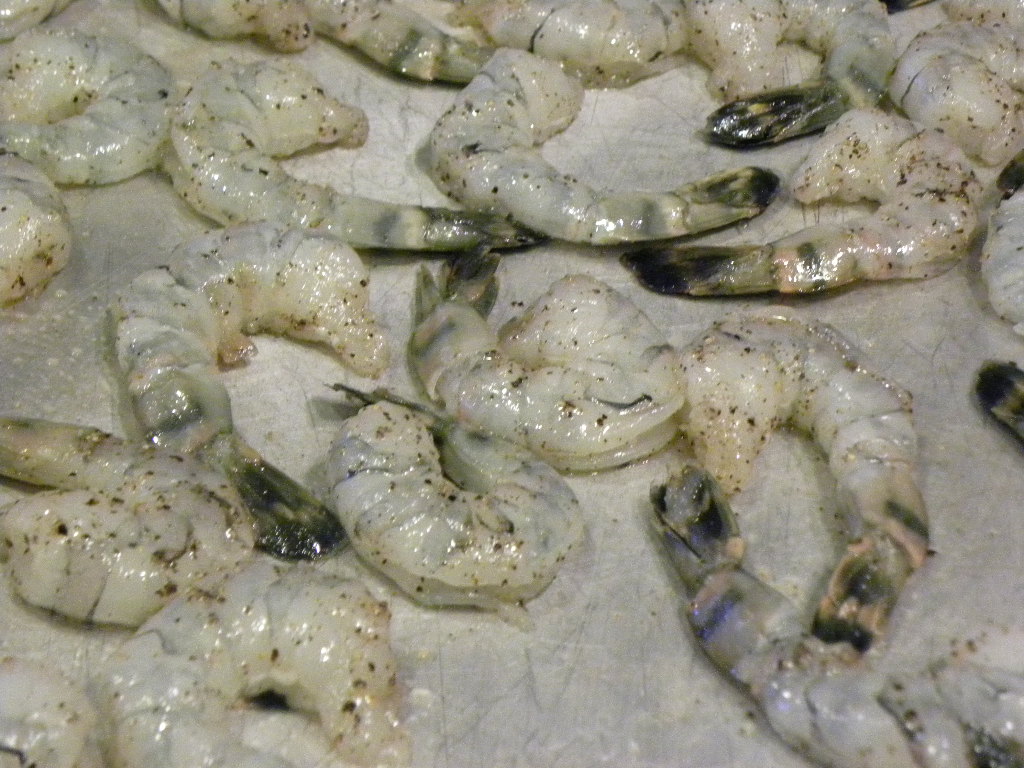 I use 1 bag of uncooked, peeled Shrimp, the 25 shrimp per pound bag. Medium sized shrimp. I buy mine at Costco in the freezer section. I thaw the shrimp and let them drain in colander. Then I toss them with 1-2 tablespoons olive oil, 1 tablespoon course Salt, or Kosher Salt will work, several turns of fresh ground Pepper. I like to use quite a bit of pepper, but I will leave this up to your taste. Preheat your oven to 400 degrees. Lie the seasoned Shrimp out on baking sheets, place in oven and roast until shrimp have all turned pink, you may need to take a spatula and flip them around a bit. This will take approximately 5-8 minutes. Remove from oven let cool. You can do this ahead of time and store them in your refrigerator until ready to serve or serve immediately.  Serve with any bottled Cocktail Sauce you prefer or if you like I have added my cocktail sauce in the print out!
I hope you have all of your favorite foods while watching the game.  Oh I forgot to mention the commercials, I really love Super Bowl commercials. I think I might DVR the game just so we can watch the commercials over again.  Last year I posted an old SB commercial for your viewing pleasure.  My boys still think it's the funniest commercial ever…..and well it makes me giggle too! Here it is again if you missed it.
[print_this]
Roasted Shrimp Cocktail
1 2lb bag peeled, raw Shrimp (25 count per pound)
1-2 tablespoons Olive Oil
1 tablespoon Coarse Salt, or Kosher Salt
fresh ground Pepper, to your taste (2 teaspoons)
Preheat oven to 400 degrees.
Thaw and drain shrimp in colander. Pat dry. Place in a bowl and toss with olive oil, salt, and pepper. Arrange on baking sheets, bake for 5-8 minutes, or until pink. Cool completely and store in refrigerator until ready to serve.
Cocktail Sauce
1 cup Ketchup
1 cup Chili Sauce
2 tablespoons Horseradish
3-4 dashes Worcestershire sauce
2 teaspoons Sugar
1/2 teaspoon Smoked Paprika
a dash of Red Pepper Flakes or Hot Sauce if you would like more heat
Mix all ingredients together. Taste and adjust to your liking. This should be prepared at least one hour before serving, to let the flavors mingle.  Cocktail Sauce will keep up to one month in airtight container in your refrigerator.
[/print_this]
"We gotta get ready we gotta get right
There's gonna be a battle in the NFL tonight….
ARE YOU READY FOR SOME FOOT BAAAAL!"