Hello!
Happy New Year and all that jazz….
Hope you are all well…read! (wink)
Monday January 14th is our next book club if you haven't read Mitch Albom's The Time Keeper well then get crackin it's an easy read!  I want perfect attendance at this BUCs, well if possible that would be nice wouldn't it? 😉
So we will be at Missy's at 7pm.  Missy could you reply to all with your address? Thankya maam.
See you all there, bring your new book ideas to put in the book baggie.  Not sure what our next book is I need to take a look at that…did we pick one?
Sheila
 This is what the ladies in my book club have to put up with.  Me thinking I'm the book club boss of the applesauce.  Well I guess I sort of am.  I have "the folder".  The one that contains all the pertinent special and highly secret BUCs (Babes Under Covers) book club information.  We are meeting on Monday to discuss The Time Keeper by Mitch Albom.  I'll fill you in on that, eventually!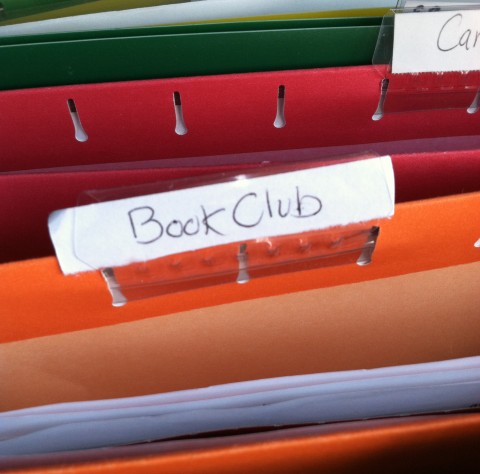 Right now we need to go back to the last book we read and discussed….well some of us read and discussed it.  We had a poor turn out for this book, club only 5 of 11 of us.  Is that poor, or is that normal?  Let me know fellow book clubbers….
How is your book club attendance?
The Last Romanov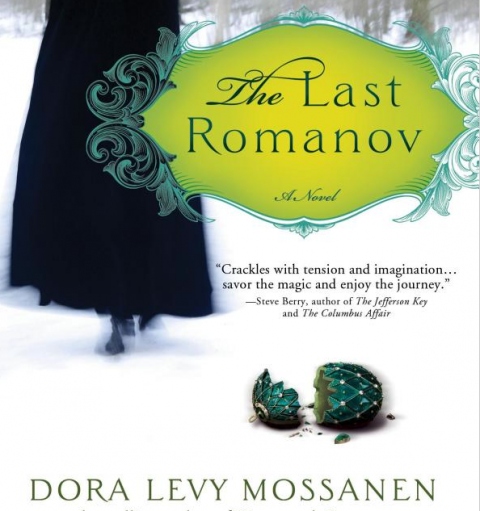 Inside the cover:
Amazon  gave this book 3 1/2 stars.  I think that was maybe a titch generous.  Out of 5 I'd say this for me was a 2.  Unless you are into Russian history (Mom you need to borrow this book from me.) it may loose you some where around chapter 4.
The Last Romanov is a historical fiction and fantasy mished together.  I love both types of books, but not necessarily mished…if you know what I'm sayin'.   At least not this one.  This book was a groaner for me.
Have you read The Last Romanov?  How many stars would you give it? 1-5 and why. 
Goodreads sums it up by saying:
For almost a century, Imperial Russia has captivated the imagination- the ruthless execution of the royal family, the disputed survival of the heir: it's a cinematic chaos that the masterful Dora Levy Mossanen unravels for her readers. Taking readers deep into tarnished grandeur, The Last Romanov follows Darya, a wise old beauty whose time spent with the Imperial family has haunted her entire life. When the murderous events unfold, Darya is plagued by the prophecy made by the Empress's advisor, Rasputin. She must find the missing Tsarevich Alexis Romanov and restore the monarchy or risk losing her own life.
My review of The Last Romanov: So the story revolves around Darya, and her very peculiar life that is completely intertwined with the Imperial Family of Russia.  I went online and looked up many of the names to see if they were real, most of this book is true to history except for the main character, and her a strange addiction to ambergris. I'm sorry this is really hard for me to chat about.  I just did not like this book.  It sort of made my skin crawl.  We did have a farely rousing discussion because some of the content was quite risque' it got us gals a cluckin'.
Ok for your information ambergris is whale sperm that has washed up on the shore. I googled it.  Oh whoops read that wrong…..  Ambergris is a waxy substance from the intestines of sperm whales.   This is why you should never quote me. Still whatever..that's some weird stuff right there and this Darya carried it around her neck all the time.  Makes me have a scrunchy face just thinking about it.
I skimmed through the reviews on Goodreads.  People either loved this book or hated it.  So even though it's hard for me to recommend it because I did not particularly enjoy it.  Maybe you would love it…hard sayin'.
Overall: The BUCs gave this one a thumbs down.  I think only 5 of us read the whole book and none of us loved it.  I will say I learned a few things…not sure where I will use the things I learned, but you just never know when one may find herself on the beach stumbling over a glob of ambergris and saying honey look what I found!
Details of the night: Tina was the hostess with the mostess!  She made us lovely guac, and salsa, and delicious homemade BBQ Chicken Pizza…drool.  This book was hard to do a theme with the food. Wild Auroch is hard to come by these days.
Next BOOK CLUB: This Monday we are discussing Mitch Alboms The Time Keeper.  It was the perfect read to start out the new year!  That's all I'm going to say ; )
What are you reading these days?  Any recommendations for the BUCs?
"A reader lives a thousand lives before he dies. The man who never reads lives only one."
― George R.R. Martin, A Dance With Dragons