25 Perfect Meals for Sharing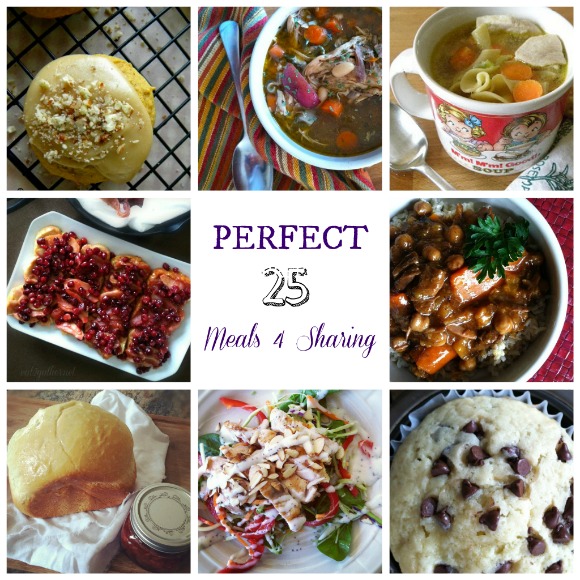 Hello there.  How are you?  I hope this finds you well.  It's been hard to write the last ten days or so.  How can I write in my usually goofy manner when so many in my community are hurting.  I'm not feeling myself.   This past two weeks have been hard, and to be honest the doo doo started hitting the fan a quite a few months ago.  When a very good friend of ours was diagnosed with cancer, then an amazing mom and friend lost her battle to cancer, as did another mother in the community who was also dearly loved (but not someone I knew).  Then our beloved high school principle was diagnosed with leukemia…..skip ahead,  in doing this I am also leaving out a few other tragedies that are worth mentioning but I don't want to overwhelm (as if you're not already).  Twelve days ago my oldest daughters long time friend lost her battle with bone cancer, then as if that wasn't hard enough, on all the kids, the captain of the hockey and football team died in his sleep, four days later,  from heart complications that no one knew he had.  I feel at times as though the sky is falling.  What next?  Numb.  Kleenex strewn around my office chair.  Afraid to speak for fear it will only come out a croak and I will start to sob.  Prayer.  Many, many prayers.  My knees are chafed.  My children are starting to flinch from my grabbing them and squeezing them at every turn.
I tell you all this not to get your sympathy because I deserve no sympathy, our community yes, the close family and friends of those who have passed from this world to heaven; they need your prayers.  Heaven is our only comfort these days.
In times like this it's hard for me to sit tight.  I want to cook, and bake and love everyone I bump into with the gift of food.  It's how I love people.  I know it's not everyone's thing.  Or at least it doesn't always come easy.  Not sure what to make?  I have ideas for you.  What if they're not hungry?  They are.  What if they don't like what I make?  They will. BUT I don't like to cook, or bake.  You can.
Below I have gathered 25+ favorite "meals 4 sharing".  Meals that comfort and feed the soul, meals that transport well, meals that can be frozen or reheated easily.  These meals say I love you, I care for you……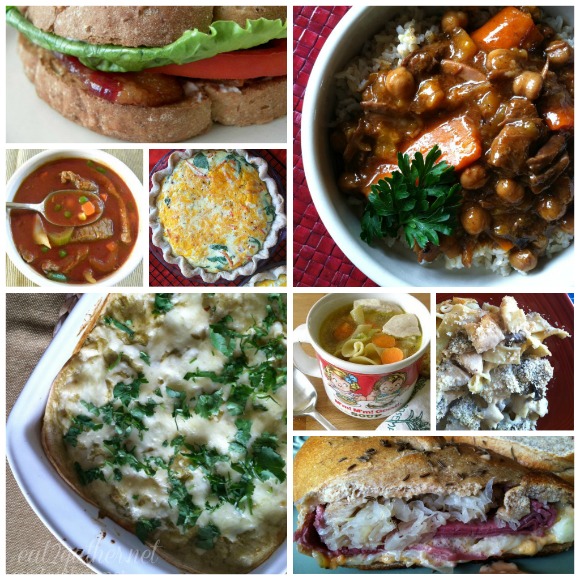 Annetttes Enchiladas ~ So easy to make, they freeze easily, and the leftovers are phenomenal.
Quiche ~ Keeps well, reheats well.  Eggs, and cheese are nourishing and comforting.  It's perfect for sharing.
Moroccan Coconut Chick Pea Soup ~ This is a the perfect meal if you need vegetarian fare. Its' so flavorful and easy to make.
Chicken and Bean Stewp ~ Hearty comforting thick soup.
Lasagna  ~ Who doesn't like lasagna?
Roasted Tomato Basil Soup  ~ Make this soup, and add a loaf of bread.
Chicken Divan ~ This may be the meal for the more adventurous eater.  My family loves it, and the leftovers are amazing!
Hash Brown Casserole ~ Breakfast is always good.  This meal also transports extremely well.
Mostaccioli ~ Noodles, red sauce, and cheese says I love you!
No Peek Beef Tips ~ Easy to throw together, keeps well in the fridge.  You can bring it cooked or they can cook it themselves.
Chili ~beef
Spaghetti Pie ~ This is one of my top meals for sharing.
Cranberry Apple French Toast bake ~ make the night before and bring the next day.
Chicken Supreme ~ Thanksgiving in a dish, what's more comforting than that?
Easy Chicken Noodle Soup ~ Another one of my favorite meals to share.
Steak Soup ~ This soup comes together so easily, and everyone loves it!
Chicken Fontinella  ~ This dish is one of my families favorite, my daughter even requests it for her birthday dinner.  Hearty, healthy, and the leftovers are perfect!
Chicken Salad ~ This is the perfect recipe to make to fill in the gaps, it's great for dinner, lunch, or a quick sandwich.
+1 BLT Sandwiches ~ Who doesn't love a blt? Cook the bacon.  Make a platter of fresh cut tomatoes, lettuce, maybe add some thinly sliced onion, and avocados.  Bring them a beautiful loaf of bread sliced from the bakery.  Add a fruit salad and you have a healthy comforting meal.
Sides and Salads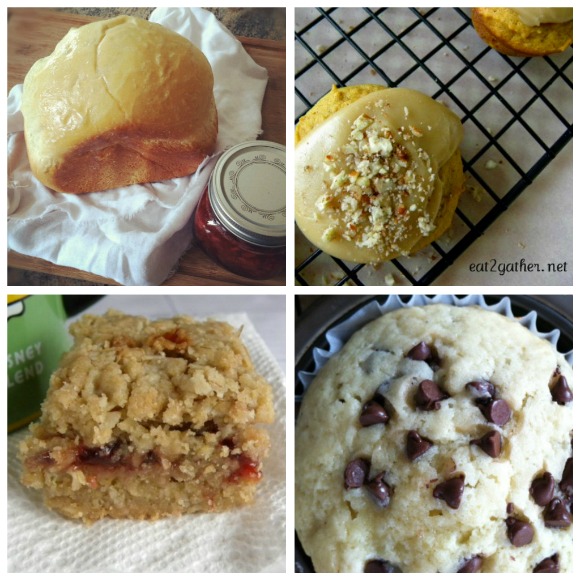 Treats
Triple Chocolate Oatmeal Cookies
Best Chocolate Pie Ever….it makes two!
Again I realize making a meal and bringing it to someone is not everyone's cup of tea, a few years back I did a series on how to love others in this way.  Here is the post with all the links, hopefully it will help you get your servant on.
One more thing to note in addition to the 25+ meals I also added a few other recipes, a loaf of bread, or a plate of cookies, or even a chocolate pie says I care just as much as a whole meal.
Don't hold back!
With love, Sheila
P.S. If making and bringing someone a meal still makes you uneasy…you know take out from a deli or pizza is another option.  Do they like Chinese pick some up and bring that.
And might I also add there are many, many happy and joyous reasons to love others with food, I talk about them in my Meals 4 Sharing series too!
Ok I'm done. XOX Have a great weekend.