S'more Pie ~ Pie of the Month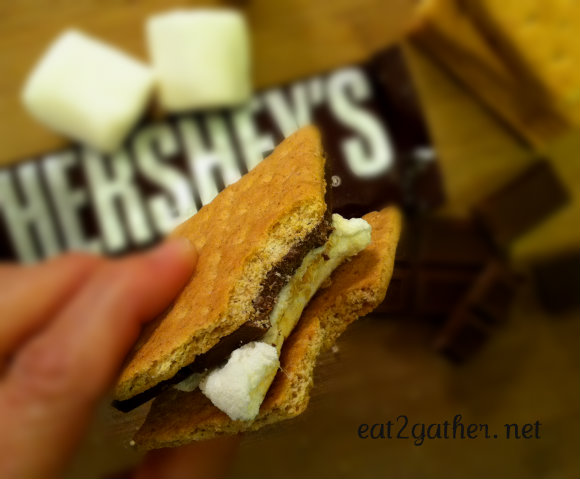 One of my favorite treats in the whole wide world are S'mores!  I could sit by a fire all night every night in the summer and roast marshmallows and assemble s'mores….one for me, one for you, one for me….one for you!  I have all sorts of yummy s'more concoctions, but that's another post for another day!  Today, I want to share with you how I took my love of s'mores and pie and made the two worlds collide.
This is a love story.
But first may I ask…..do you say Sah-more, shmoor, or ssssMOR?  Do you spell it S'more or Smore?  And what does s'more mean anyways?   Well it means give me SOME MORE!  Because of the urgency of the yumminess of this treat people tended to run their words together, and from whence cometh the utterance S'more!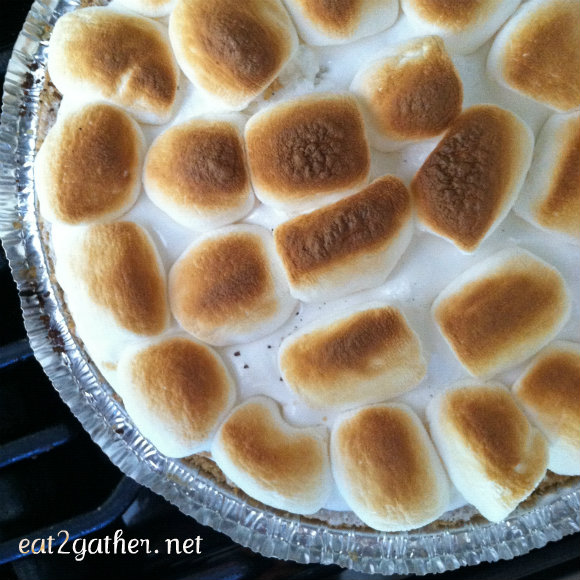 Tell me you're in love too……..
Not everyone in this family shares my love of pie, at least not on the same level that I do. This pie was a different story.  There was nary a crumb left!  Not only was it beyond scrumptious……..making this pie is nearly as easy as sitting by a fire and making a S'more!
And you can't get any better than that folks!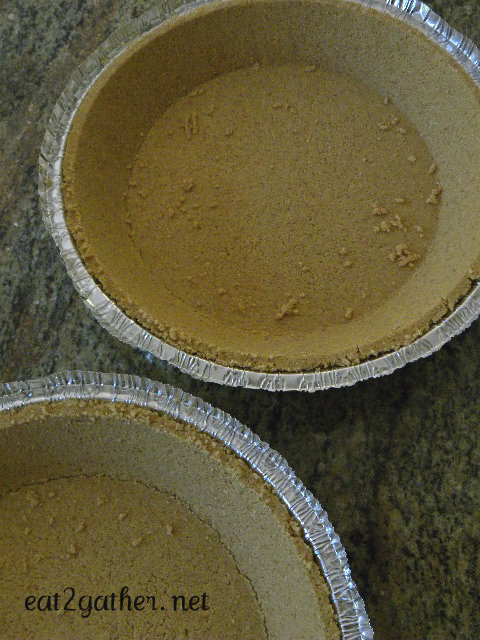 The crust is store bought graham cracker crust.  Feel free to make it from scratch.  I don't usually make homemade graham crackers for s'mores so I figured I'd just as well stick to the same method with the pie, buy the crust.  2 of them.

The center is my favorite easy chocolate pudding recipe from the Cooking with Grace cookbook.  So easy! Here's how:  Combine 2 cups sugar, 1/2 cup flour, 2/3 cup cocoa, and a pinch salt together in a medium bowl.  Now in a large microwave safe bowl whisk together 4 cups whole milk, 2 teaspoons vanilla,  and 4 eggs.  Now pour dry ingredients into wet and whisk vigorously to combine, making sure there are no lumps.  Place bowl in microwave and microwave on high for 3 minutes, remove whisk, repeat.  Do this last step 4 times or until pudding is thick and creamy.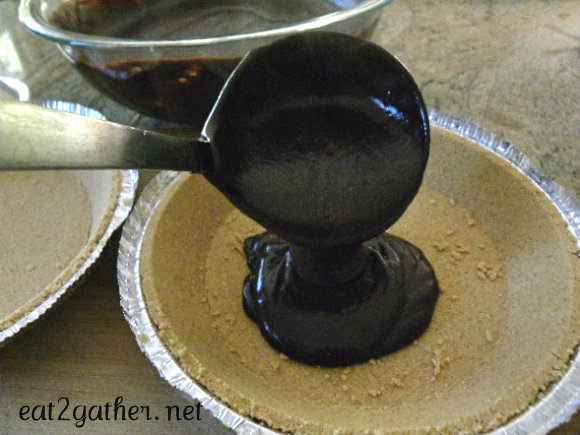 Fill the crusts with the rich, dark, creamy pudding, and let cool.  After pudding has cooled place pies in refrigerator for 1 hour.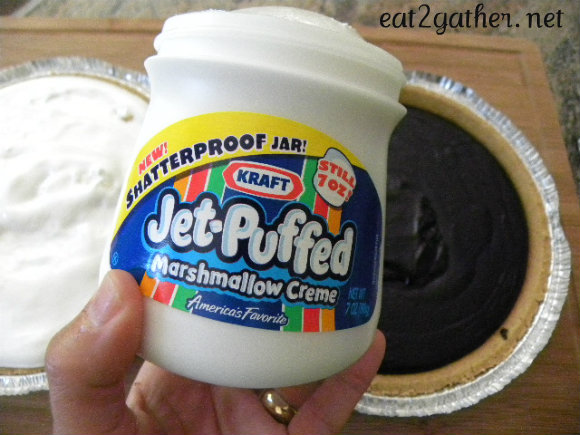 Then you guessed it!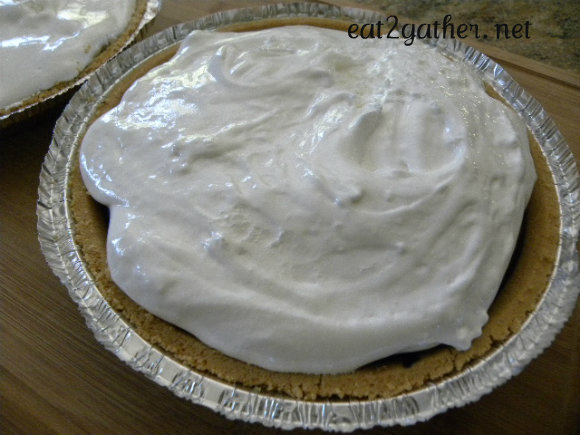 The top is a bomb of marshmallow cream and marshmallows…….place 1 7 ounce container of marshmallow creme in the microwave for 10 seconds.  Be careful here,  if you microwave the creme too long you will have a giant mess in your microwave!  You just want to get it warm enough to make it easier to spread.  Spread 1/2 the container over 1 pie, and the other 1/2 on the 2nd pie.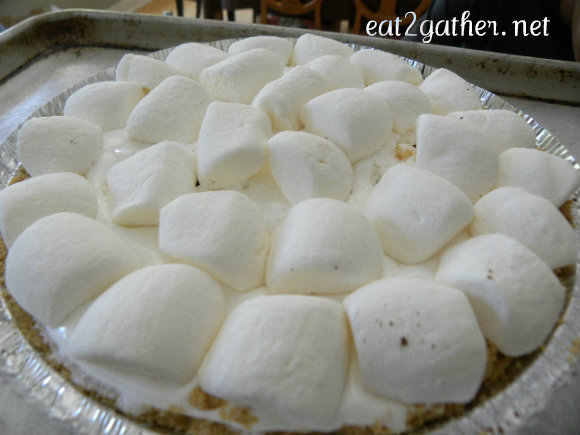 Cut large roasting marshmallows in half, and lay them on top of the marshmallow cream, then it's time for toasting.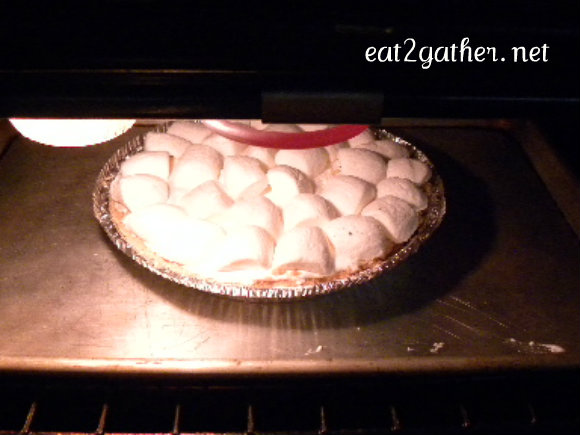 Pop the pies in the oven under the broiler, and wait, and watch.  Depending on your broiler you may need to give the pie a turn to give it even toasting.  Whatever you do, DO NOT walk away!!!  Keep your eye on this pie!  It's just like roasting a giant marshmallow, only harder to blow out if you catch it on fire.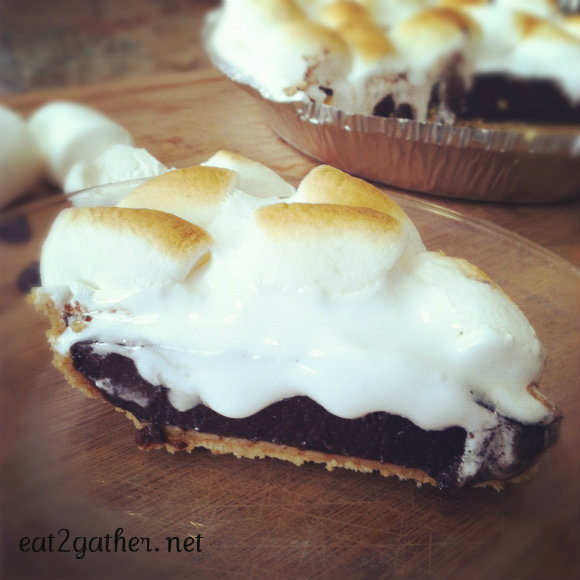 I cannot tell a lie this pie was a bit sticky to cut through.  Run a knife under hot water, this will help the knife melt through the topping.
For some reason this pie makes me want to listen to Tom Petty.  Don't ask.  Its an 80's thing.  I'm old, and I like to reminisce while eating S'more pie.
[print_this]
S'more Pie
makes 2 9″ pies
2 Graham Cracker Crusts
2 cups Sugar
1/2 cup Flour
2/3 cup Cocoa
1/4 teaspoon salt
4 Eggs
4 cups Whole Milk
2 teaspoons Vanilla
1 7 ounce jar Marshmallow Creme
30 large Marshmallows, cut in half
1.Combine flour, sugar, cocoa, and salt in a bowl.
2. In a large microwavable bowl whisk together milk, eggs, and vanilla.
3. Add dry ingredients to wet, whisk vigorously until mixture is smooth and there are no lumps.
4. Place bowl in microwave heat on high for 3 minutes, remove and whisk. Repeat this step 4 times, or until pudding is thick and creamy.
5. Pour chocolate pudding evenly into pie crusts, allow to cool completely. Place in refrigerator for 1 hour.
6. Warm marshmallow creme in microwave for about 10 seconds, divide and spread over each pie. Place halved marshmallows on top of pies, place under the broiler until marshmallows are perfectly toasted!
Tip: Cutting through the marshmallow topping can be tricky, run a sharp knife under hot water, dry off and quickly cut pie into 6 or 8 pieces.
[/print_this]
What's your favorite treat in the whole wide world?  Will you be sneaking it out of your kiddos candy bag tonight?
Happy Halloweeeeeen!