Hmmm huuhh-Sigh…wat wat waahhhh.  Are you in a bookclub?  Does is seem like your club goes through periods of the reading blues, or times that book club members just don't read the book?  Our book club has been together for just over a year now.  Here's what we've read, and our thumbs up or down opinion for your next book club read.
The Paris Wife  thumbs up
Room thumbs up
Zeitoun thumbs neither up nor down (But it is a timely read with hurricane season upon us.)
The Distant Land of My Father thumbs up
Birds of Paradise thumbs down
11-22-63 thumbs up
Miss Peregrines Home for Peculiar Children thumbs up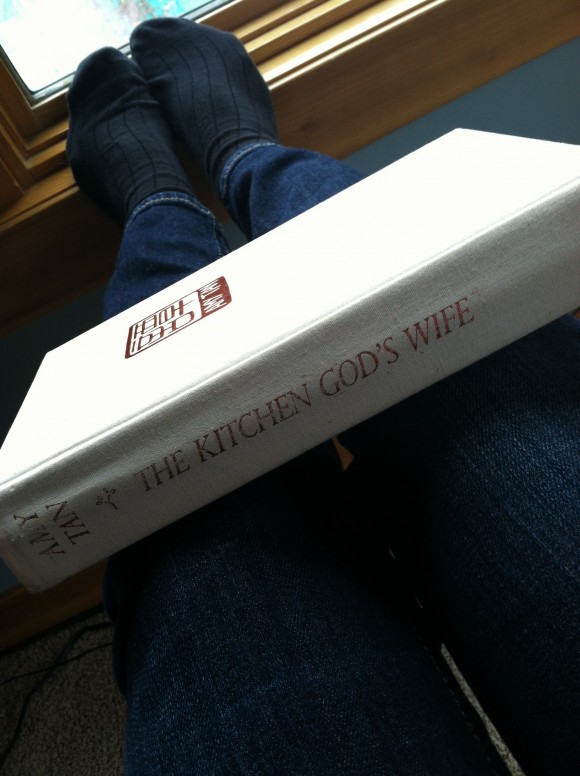 The last months book selection was The Kitchen Gods Wife by Amy Tan.  This was my first Amy Tan book.  I had heard so many good reviews on The Joy Luck Club.  When I asked people if they enjoyed her books nearly everyone I asked said they did.  Especially The Kitchen Gods Wife.  So naturally I was excited to read it.
Good Reads is always my go to source when finding out about a book,  here is what they had say:
3.87 stars out of 5
The inside cover:
Amy Tan's The Kitchen Gods Wife :
Winnie and Helen have kept each other's worst secrets for more than fifty years. Now, because she believes she is dying, Helen wants to expose everything. And Winnie angrily determines that she must be the one to tell her daughter, Pearl, about the past—including the terrible truth even Helen does not know. And so begins Winnie's story of her life on a small island outside Shanghai in the 1920s, and other places in China during World War II, and traces the happy and desperate events that led to Winnie's coming to America in 1949.
My review of The Kitchen Gods Wife:  Maybe I expected too much.  I tend to do that with books sometimes, and life too for that matter.  I had heard and read so much hype about this book that when I finally read it it fell flat for me.  The characters were flat, the story seemed one sided.  And I still have not figured out for the life of me who or what the Kitchen God is and how this even fits into the book.  This sort of annoyed me through the whole book.  So if you read this book and understand the Kitchen God tie in….please enlighten me in the comments, thank you.  I love you. Can you tell it 's been bothering me…keeping me awake at night.
Don't get me wrong.  I never contemplated putting this book down and not finishing it.  The story kept me going.  But characters annoyed.  Pearls husband annoyed me.  The secret keeping and constant twist of  half truths and lies in the book, gave me a tummy ache.  Not telling the truth makes me nervous, even when it's in a fictional novel, and I'm only the reader.  The fact that Pearl was so passive with her cousins also tugged at me.
I wanted a two way conversation between Pearl and her mother….what mother sits down and vomits out her whole sorted life to her daughter, in one day, over a cup of tea?
It is well written, I'm not suggesting that Amy Tan is a poor story teller.  I have taken into consideration the cultural differences…if you asked me if you should read it?, I would say "it wasn't my least favorite book, if you are an avid reader then read it, if you are picky choosey and only have time to read occasionally I might say spend your time on something else."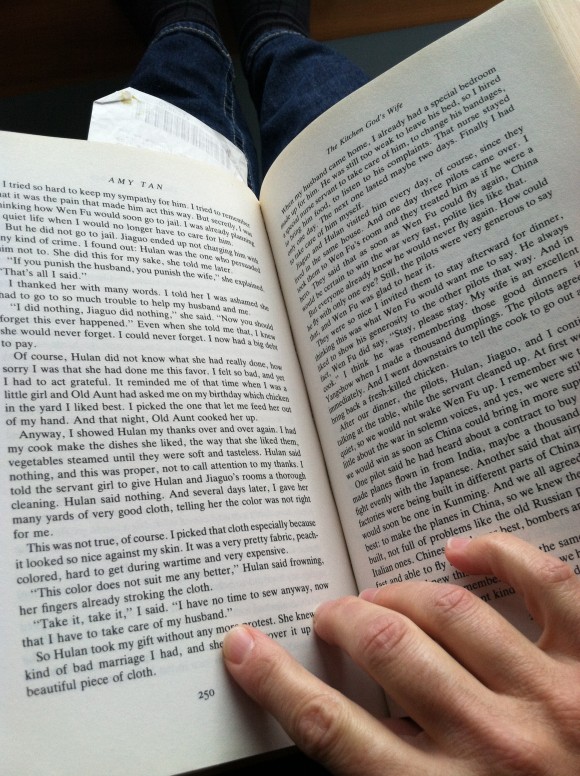 Overall:  All the BUCs (Babes under the Covers) were pretty much agreed on this one.  I think only 6 of us finished the book, several started and never finished.  The discussion was decent, but not the best we've had over a book.  Kitchen God fell flat for everyone.  And all of us were in confusion about how the kitchen god tied in.   So again I ask, if you get this please , please do tell.  Thumbs down.
Details of the night:  I love my foodie book club girls.  Linda-lou….not really lou, I just like to call her that, hosted in her loverly home.  We all trickled in from our busy lives and settled in to easy conversation over the yummy Asian themed food Linda made and that I lost the pictures of!  This is becoming a habit, either I forget to take pictures of book club or I take them and I loose them.  Trust me the food was GOOD.  Egg rolls, Red Cabbage Asian Slaw, Lettuce Wraps, edamame, and a delicious Rice and Mango dessert that I could have eaten endlessly.  Bravo Linda-lou it was a great night!  Thanks for hosting.
Next Book Club: We meet again in November…which is nearly here already!  Sheesh where did October go?  Or September for that matter?!   This months book is completely different than anything we have read.  I'm excited to discuss.  Have you read The Last Romanov by Dora Levy Mossanen.  It's an historical fiction based loosely on the Romanov family, the last family to rule in the imperial dynasty over Russia.  My mom would love this book….I'm not going to tell you what I think yet, I'm not done.
So....What are you reading these days?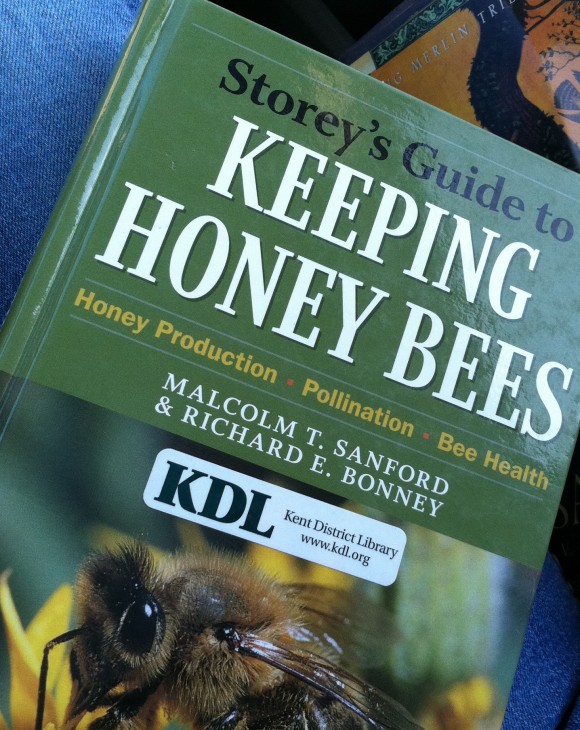 This is not a book club pick, but it's what I'm reading next! Honey Bees fascinate me, I'm not sure how much work it would be to be a keeper…Do you keep bees? I would love to talk to you about it.
January's Book Club pick: The Time Keeper by Mitch Albom
"Top to bottom, left to right, reading stuff is outta site!"    Who said that???
Thanks for stopping in!  Keep on reading!  Love, Sheila