I'm a firm believer that the best things in life are simple….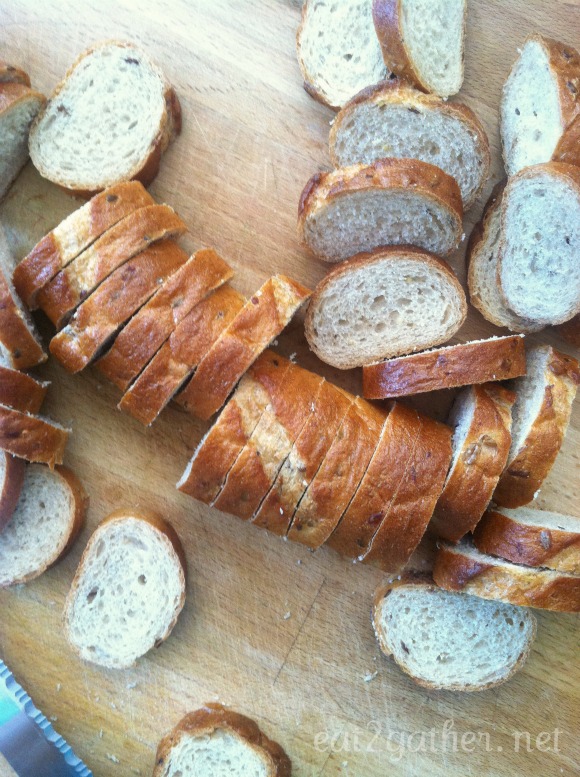 Or the simplest things in life are the best…
or vice verse or hither and yon.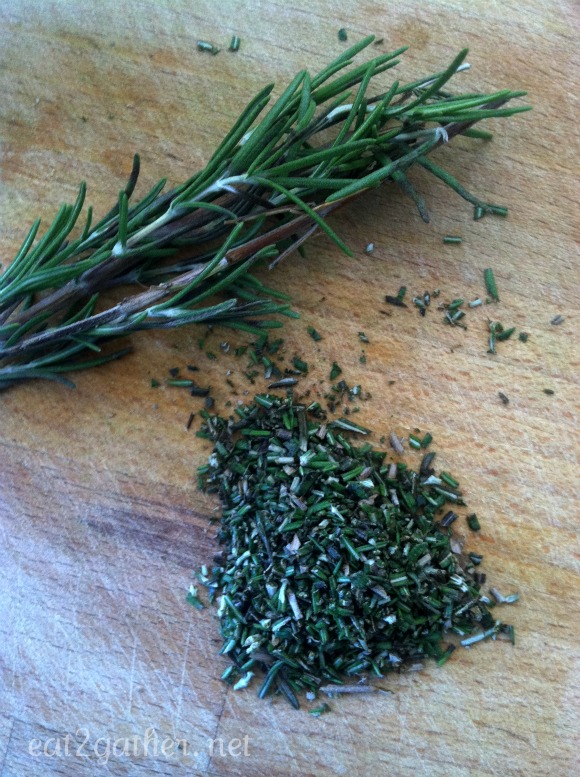 Rosemary Crostinis fall in to that simply the best category.  Easy. Simple. Delicious. polka dot period!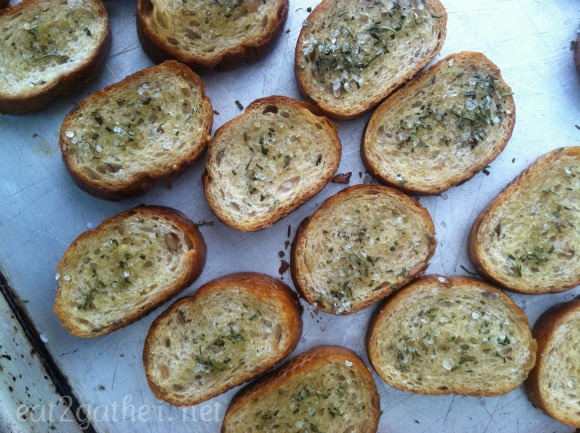 I usually over buy when it comes to baguettes.  One baguette is never nearly enough, two doesn't quite seem to do it, but three is too much and well four is excessive.  I quite often fall into the four is excessive category.  I'm the Imelda Marcos of bread.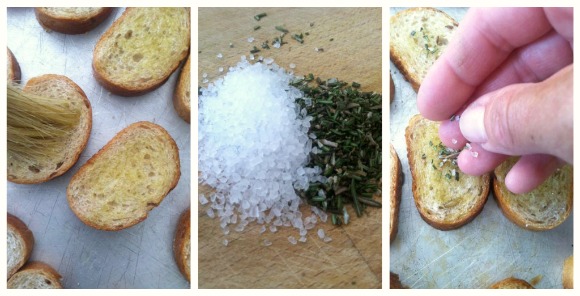 So I have come up with this tasty little trick for using the leftover baguette…I also make croutons but that's a story for another day.  Today lets talk crostinis.
Crostini.
Simple thin cut rounds of baguette brushed with olive oil sprinkled with rosemary and sea salt and toasted….or grilled.
Voila!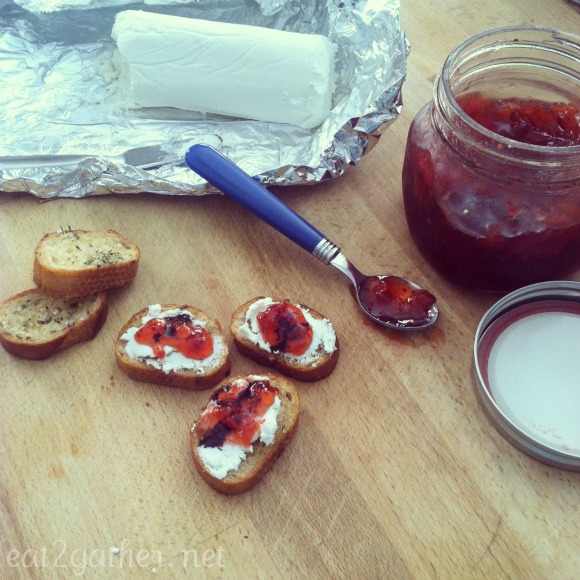 Goat Cheese, Strawberry Rhubarb Jam with Balsamic reduction.
They keep wonderfully.  If you allow them to cool completely and then store them in a zip-loc they will last up to 2 weeks…they never last two days around here. (If someone happens to open the bag and eat one, and not close the bag, and because it's summer and it's humid, and the crostini's get chewy and are no longer crunchy, pinch that person really hard, and then pop them, the crostini not the slacker bag zipper upper,  back in the oven for a few to crisp them up.)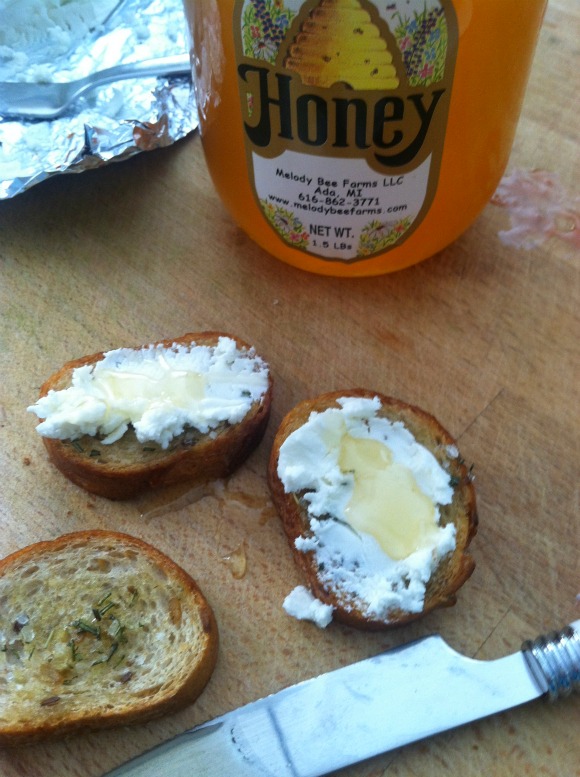 Top them with bruschetta, or cheese, or, or, or….the possibilities are endless.  Or just pop them like cheetos.
[print_this]
Rosemary Crostini
1 Baguette, whole wheat or white
3 tablespoons Olive Oil
1 tablespoon chopped fresh Rosemary
1 tablespoon Sea Salt
preheat oven to 400 degrees
Cut baguette into thin slices, arrange on a baking sheet brush the side that's up with olive oil. Combine chopped rosemary and sea salt sprinkle over olive oil brushed side of bread rounds. Place in preheated oven and toast for 10 minutes.
Remove and allow to cool. Store in a zip-loc back until ready to serve.
Enjoy!
[/print_this]