Meals 4 Sharing Fridays ~ Don't Hesitate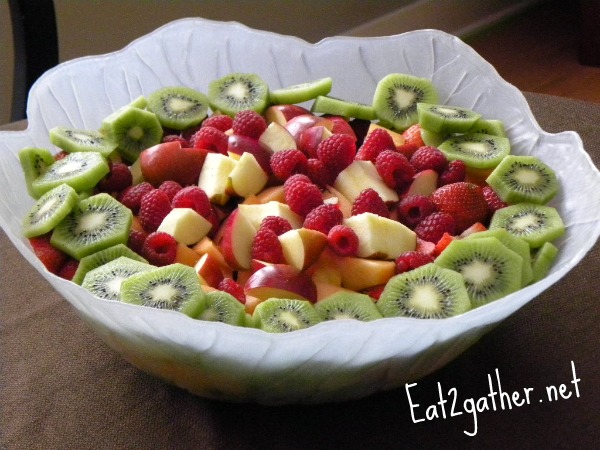 Hello!  How are you?  I am so thankful that you stopped by.  I hope that Meals 4 Sharing becomes a weekly stop for you.  If this is the first time you've heard of Meals 4 Sharing, well then you better go here to find out more.
What is Meals 4 Sharing Fridays all about?
Do you have a favorite recipe, meal, food that you like to share with others?  Something that you make when someone has a baby, or when somebody suffers a loss, sickness, celebration…...there are so many reasons to love on others through the gift of food, the possibilities are endless!! I want M4S Fridays to be a place that inspires and encourages others to love on people around them.
~If you have a blog and you have written about loving others through the gift of food, or have a favorite recipe that you share with others,  link-up below.
~If you don't have a blog, but you want to share WELL then that's what the COMMENTS are for!!! No comment is too long.  Share your story, a recipe, I would be overjoyed to hear from you.  So please SHARE in the comments.
Each week I will write about how we can love on others through the gift of food, or share a favorite recipe.  Last October I blogged for 31 days on the topic of meal sharing.  My goal was to encourage others to serve.  But instead I was gob-smacked by how all of YOU encouraged and inspired me!!!   It's funny how God turns things around on ya, isn't it?!  So I wanted to give others, who also have a passion for loving through the gift of food, the opportunity to link up every week!
Do not forget to do good and to share with others, for with such sacrifices God is pleased.  Heb.13:16
Life is busy!  Isn't it? Can I get an Amen.  AMEN.   Weekly, if not daily, I feel like there is someone that I could be bringing a meal to, or loving on with a basket of muffins.  Sometimes I HESITATE.  I'm paralyzed by my "busyness".  When really if I just acted on my first instinct I would be doing what I strive to do everyday, please God.
This morning the first verse I opened my bible to was the one above.  I knew it was what I needed to write about, because I am so guilty of not doing what this verse calls us to do.
Unfortunately I had the perfect opportunity to DO and not FORGET earlier this week.  You've heard me talk about my good friend Big D (who is half my size), well her beautiful, sweet momma lost her battle to cancer a week ago today.  After receiving the news I felt paralyzed.  What could I do?  Ideas flooding into my head, but I kept talking myself out of each idea.  Over thinking.
Do you talk yourself out of sharing and doing good for others?
I had to go to the grocery store anyway, (I swear if  they didn't see me at the grocery store they would call out the calvary wondering what happened to me.)  so I went through the produce section and filled my cart full of fruit, then I came home and made PW's French Breakfast Puffs, which I know Big D and her sisters love.  I cut up all the fruit and layered it in a large bowl.  I called her husband and said I'm bringing over fruit and some muffins.  Even though I started out hesitant…I didn't allow it to stop me from loving on Big D and her family. The time it took me was minimal (1 hour).  What's an hour….I had 23 left to do with what I wanted!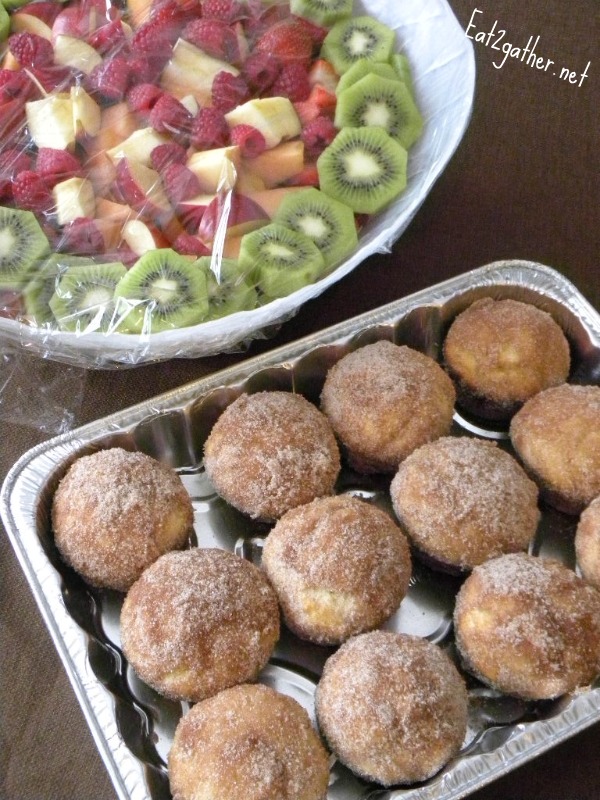 It hasn't always been easy for me to share food with others.  You can read more about my anxieties here if you would like.  (Or you can pick the fuzzes off your old sweaters if you'd rather. I would understand completely.)  I realize we are all busy.  I never would want to make anyone feel guilty for not serving, because sometimes serving too much isn't good either.  However…..
I think we all know that feeling when we've missed an opportunity.  That pit in your stomach feeling, knowing you should have reached out to someone, but chose to stay in your "comfort zone".  Have you ever felt regret for not reaching out?
I cannot wait to read what you all have to share!!  Let's get this linky party started!
Love you all so much!
Sheila
It's nice to SHARE!
1. Click on the Add link below then Add the permalink from your post.  Please do not link the homepage to your website.
2. Select the photo you wish to link to your site and include the title of what you are sharing!
3. Create a link to Eat2gather.net within your post, to share all the great recipes, inspiring stories, and encouragements with your readers.  I also included a blog button above if you share this on your sidebar or in your post I will hug you and kiss you!!  Well not literally, but maybe if I happen to run into you. (wink)
Eat 2gather is family friendly so make sure what you are sharing is also.  I reserve the right to delete any link if I feel it necessary.
OK LET THE SHARING BEGIN!!!