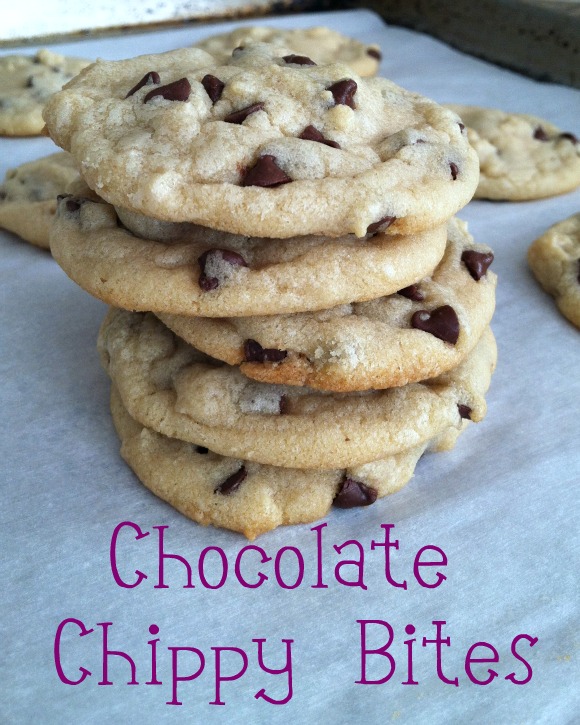 Hungry Girl Lisa Lillien has partnered with Pompeian Oils in the "Time to change your Oil".  This campaign was started to help educate consumers about the health and cooking benefits of grapeseed and olive oils and how to incorporate them into our daily life.  As a part of this campaign they are running a contest for food bloggers…I cannot tell a lie, I developed this recipe in hopes to win a free ticket to Blogher Food in Austin, Texas in June.
To be honest I use olive oil everyday, but never in my life had I tried grapeseed oil!  So I grabbed a bottle, and home I headed to give it a try.  In the last week I have tried it in everything from vinaigrette, marinades, to sauteing.  So far so good, Pompeian Grape Seed Oil is extremely versatile and it's mild flavor works well with everything and does not overpower.  My favorite discovery with Pompeian Grape Seed Oil was taking my sons favorite cookie recipe and re-imagining it with grapeseed oil.
I did not tell the kids that I did anything different, they scarfed them down just the same as always…little did they know that by substituting the grape seed oil for the vegetable oil they were actually much better for them!  Let's let this be our little secret though OK?!
Here is my "re-imagined" recipe!  If you've never tried Popmpeian Oils you can get a coupon for $1 off.  I hope you give them a try!  If you have more questions regarding the health benefits of olive and grapeseed oils this Q&A might help.
[print_this]
Chocolate Chippy Bites
makes 45 bite sized cookies
1/2 cup Butter, room temperature
1/2 cup Brown Sugar
1/2 cup granulated Sugar
1 Egg
1 teaspoon Vanilla
2 1/4 cups Flour
1/2 teaspoon Cream of Tartar
1 scant teaspoon Baking Soda
1/2 cup Pompeian Grape Seed Oil
1 cup Mini Semi Sweet Chocolate Chips (more if you prefer super chippy)
preheat oven 325 degrees
Cream together butter and sugars, add in vanilla, and egg. Cream until light and fluffy. Combine flour, cream of tartar, and baking soda gradually add to butter mixture. Continue to mix while slowly adding grape seed oil, mix until just combined.
Line baking sheet with parchment paper. Drop teaspoon sized balls of dough on to cookie sheet, approximately 1″ or less in size. Place baking sheet in freezer for 3-5 minutes, then pop in oven for 10 minutes. You want to take cookies out of oven before they start to brown or just barely browned around edges. Remove and allow to cool on baking sheet for 5-10 minutes, remove to cooling rack.
Enjoy!
Note: The freezer step keeps cookies from spreading.  If you give your dough a quick freeze it allows the cookie dough to hold it's shape while baking and you end up with a prettier, thicker cookie, that doesn't break when you go to pick it up.
[/print_this]
Do you use grapeseed oil? Or olive oil on a regular basis...




 How often and in what types of recipes do you mostly use it in?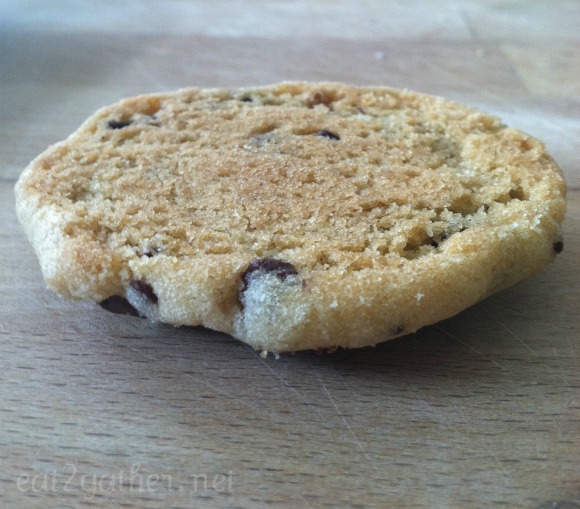 I hope the addition of grapeseed and olive oil into your pantry turns you upside down too!!
Wish me luck!
Hey! Hungry Girl!! PICK ME! PICK ME!
Pompeian I'm telling you I'm your girl!!  😉