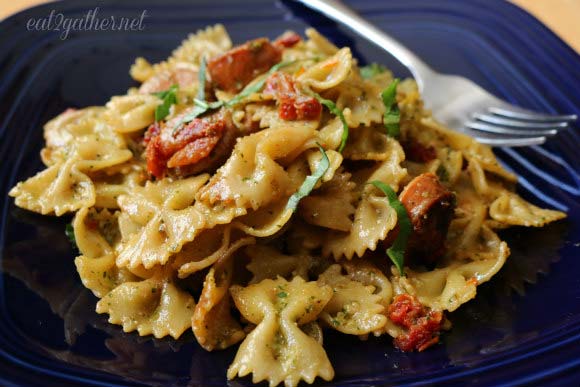 As much as I like to be in the kitchen, if I can be totally honest, in the summer the kitchen is the last place I want to be!  However, with everyone home and differing schedules someone is always eating.  So, during the summer months, I rely heavily on quick one pot dinners and my grill.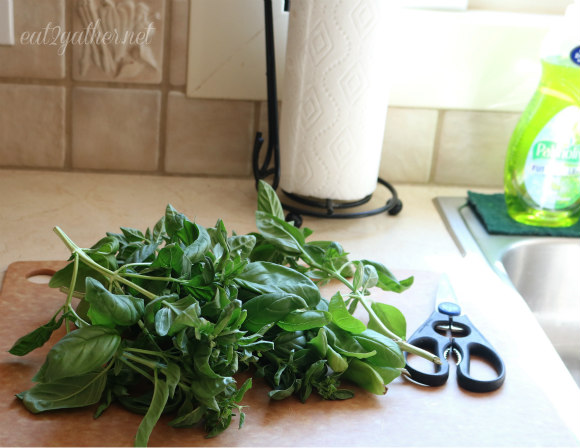 One fresh easy to make ingredient that I always try to keep on hand is pesto.  There are many really good pre-made pestos, that you can purchase at the store, but I love to make my own.  Herbs seem to be the only thing I can grow successfully, so I like to try to make some pesto and keep it on hand.  Makes me feel like a boss. (LOL)  Honestly, there is nothing easier to make than homemade pesto, (<- link to my pesto recipe in bold 😉 ) and it can be used in so many different recipes!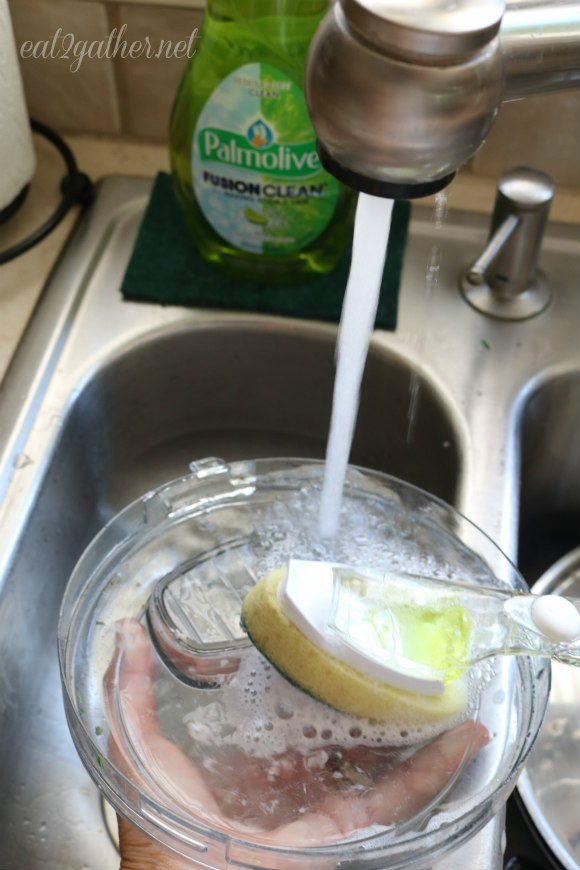 Lets get back to why I try to stick to one pot or grilling in the summer, there's not as many dishes to clean!  Which even though there are more bodies around here in the summer, there doesn't seem to be any more help!  HELP!  Oh, if I hunt them down, or text bomb them they always come help, but usually I just do it.   When Ken is home he's my cleaner upper, I love to mess up the kitchen, and he is happy to clean it up.  Unfortunately, with his busy schedule he isn't here to clean it up as often as I mess it up!!  Thankfully Palmolive Fusion® makes my job easy, it cuts through the grease and grime (and it smells loverly), and rinses clean without any filmy residue.  Especially for a quick meal like this I didn't even fill my sink I did a quick scrub of my pans and food processor bowl, rinsed and done!  Getting me to the table with my family that much quicker!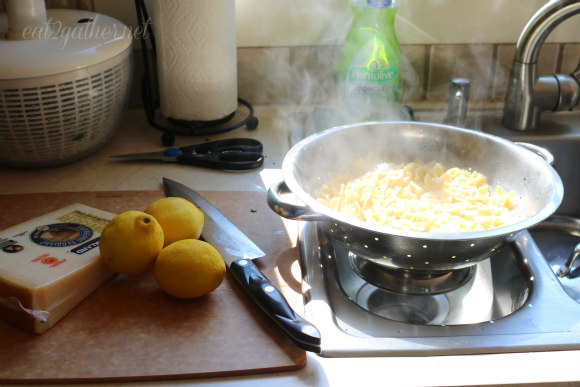 What were we talking about??  OH!  Easy meals for summer!  Pesto and Sundried Tomato Pasta is so easy.  I had pesto already made, so basically I just needed to cook the protein (this time I used a smoky red pepper chicken sausage, cut into chunks), and noodles and toss it all together, it's done in less than 30…probably more like 20 minutes!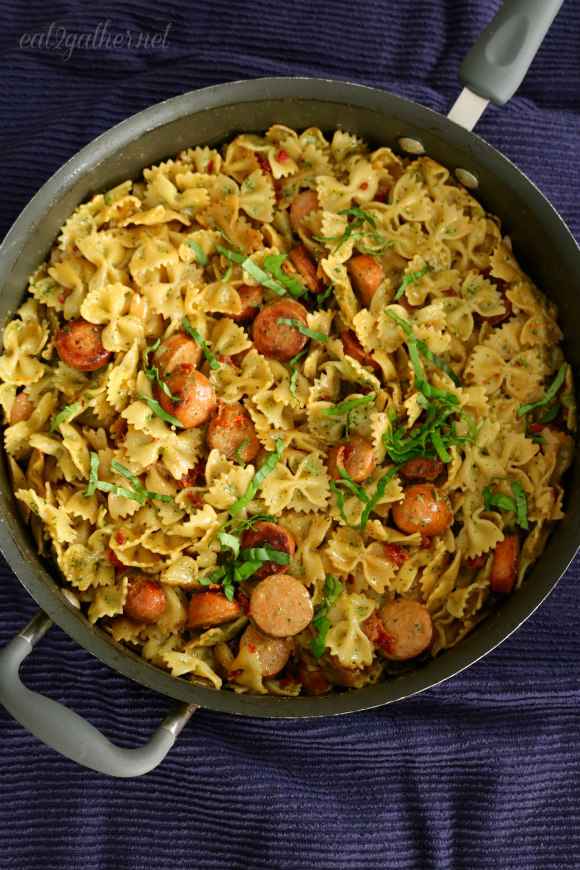 I love that this recipe, it not only comes together super quick, you can use a wide variety of protein, and it's good leftover, cold or warm!  Leftovers in the summer are a necessity!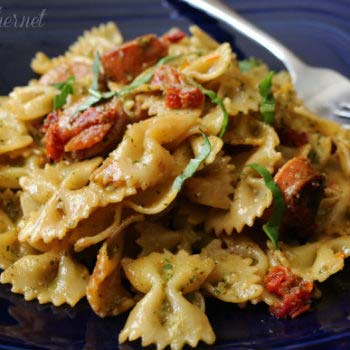 Pesto and Sundried Tomato Pasta
Ingredients
1

pound

Farfelle Pasta or bowtie pasta

cooked al dente

1/3

cup

reserved pasta water

1

pound

protein your choice

chicken cubes, shrimp, ground turkey, chicken sausage

1/2

cup

Pesto

1/3

cup

Heavy Cream

1/3

cup

chopped Sundried Tomatoes

1/2

Lemon

juiced

1/4

cup

fresh Basil for garnish

torn or chopped
Instructions
Cook pasta al dente, even a little under done, because pasta is going to continue to cook with sauce. I cooked my pasta for 6 minutes. Reserve 1/3 cup pasta water before draining pasta. Set pasta aside.

In a large shallow pan cook protein, in a tablespoon of olive oil, until fully cooked, letting it get a little browned, this adds flavor.

Now toss in cooked pasta, pesto, cream, and pasta water, toss until fully incorporated then add lemon juice, sundried tomatoes, cook for just a few minutes. Remove from heat top with fresh basil and....
Notes
Note: I used precooked chicken sausage for this recipe. However, I have used chicken breast cubes, ground chicken or turkey, and shrimp. Or no protein at all works too.
How are you doing with getting dinner on the table this summer or even getting your family together for dinner this summer?  It's hard.  If your family is like ours, we have 5 of us working, which means different schedules, then add in the sports and the time we just want to be outside enjoying all that Michigan has to offer.  This doesn't leave much time for eating at home together.  Sunday is our day, the day that if the whole week has flown by we make Sunday work for family meal ime.  What's your secret, do you pick a day?  Set a date with your family?
It's important!  I hope you're enjoying your summer and able to find time with your peeps!
XO, Sheila
Disclaimer:  This is a sponsored post.  Please know that all opinions, ideas, words, nonsense is purely my own.  Everything above is completely honest and from my heart.  I am thankful for partnerships, such as this one with Meijer and Palmolive,  that help me fund E2g, so I can help you gather your families around the table!!