Bacon Blueberry Blue Cheese Burger Salad
If you've grown tired of  eating your burger on a bun, this burger placed over fresh mixed greens and topped with bacon, blueberries, and blue cheese is just the change you need!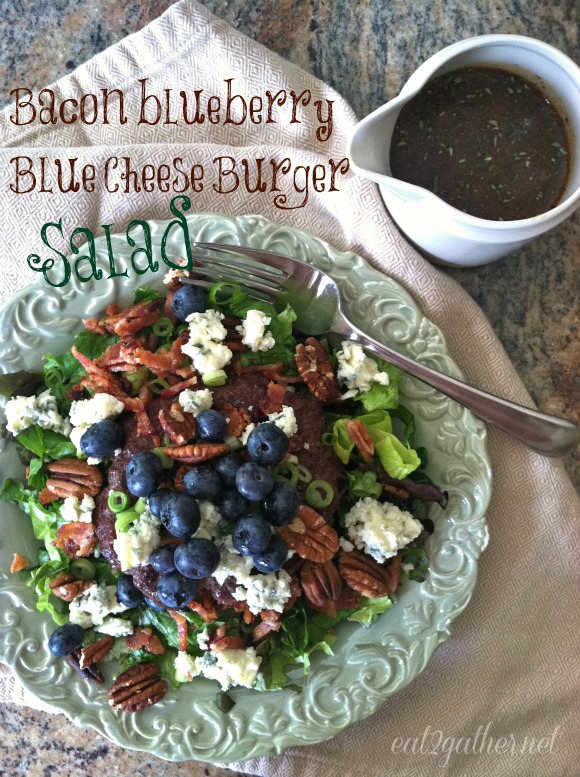 Bacon, blueberries, and blue cheese three of my favorite foods!  Blueberries are in season for just a smidge longer so I am using them in everything!  Now I know not everyone loves fruit on their salad, no problem just leave off the berries if that's the case.
Do you prefer your salad savory or sweet?
Next question.  Are you a baker or a non-baker?
I would bet my bottom dollar your answer to the first question is directly connected to whether you are a baker or not.
I love burger salads.  I'm all about the toppings with my burger anyway.  When I construct my burger it's such a conglomeration of condiments, cheese, and toppings I have to dig in with a knife and fork. So I might has well leave off the bread and dig right in.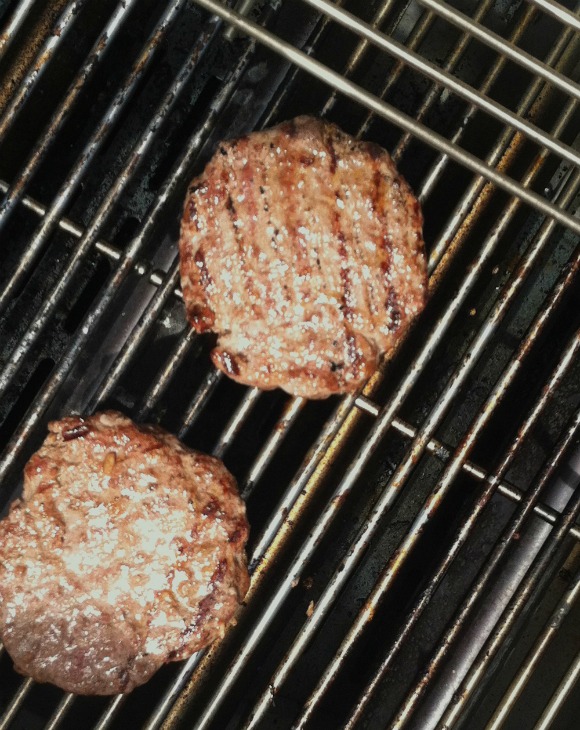 Burger patties, make them how you like them.  I simply pat 1/4 pound of ground beef into a patty season it with Lawry's and grill them up medium well.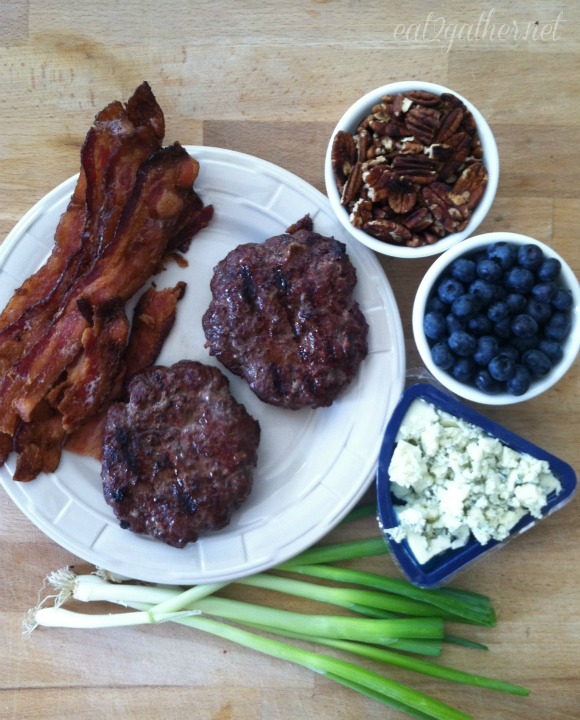 Bacon cooked crisp, a nice stinky creamy blue cheese, blueberries washed, green onion sliced thin, and don't forget the pecans!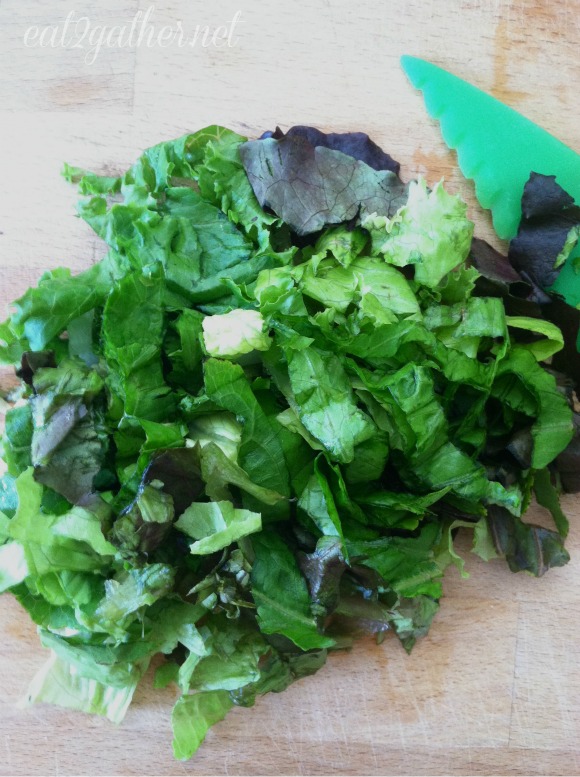 My refrigerator is never with out mixed greens or romaine lettuce, either one will work perfectly for this salad.
Oh golly I'm wanting this salad right now.  Do you think 10:44pm on a Tuesday night is too late to fire up the grill?  Which leads me to the fact, that this salad would be great made with any leftover cooked hamburgers you have from a cookout.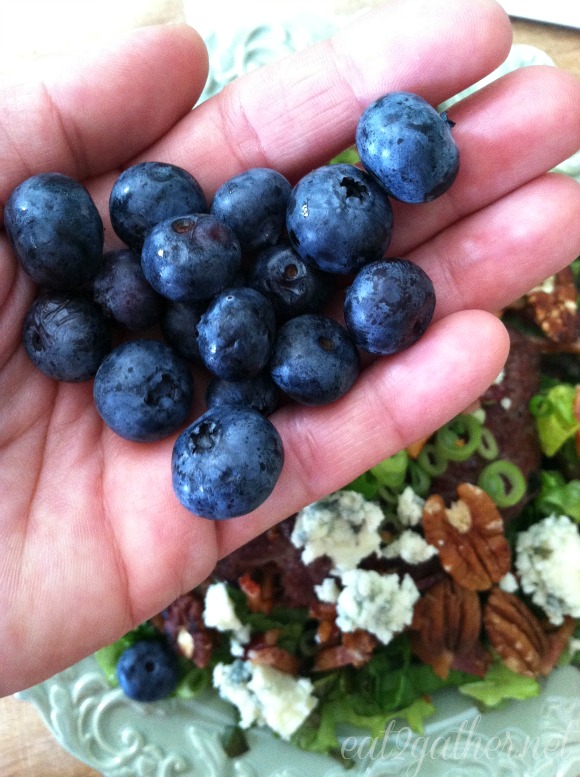 Do you know how good blueberries are for you?  Eat your blueberries people!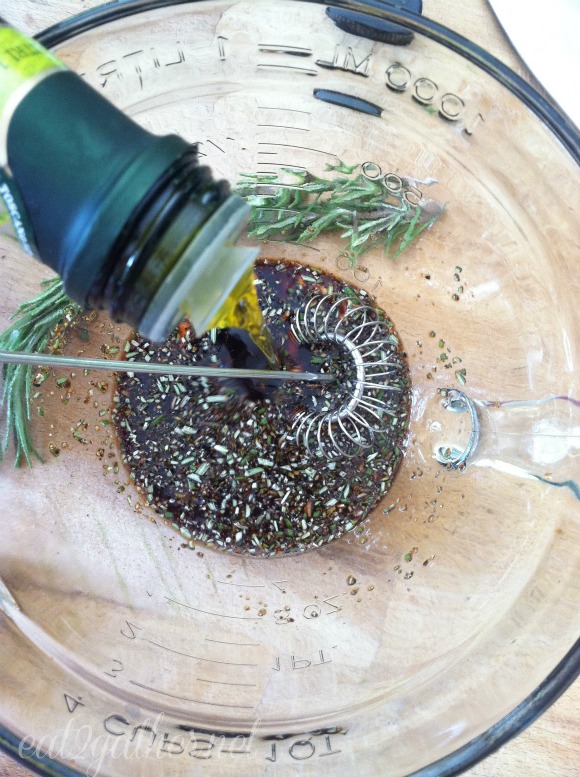 No salad is complete without a simple vinaigrette.  Simple does not mean without flavor!  This rosemary balsamic vinaigrette packs a punch!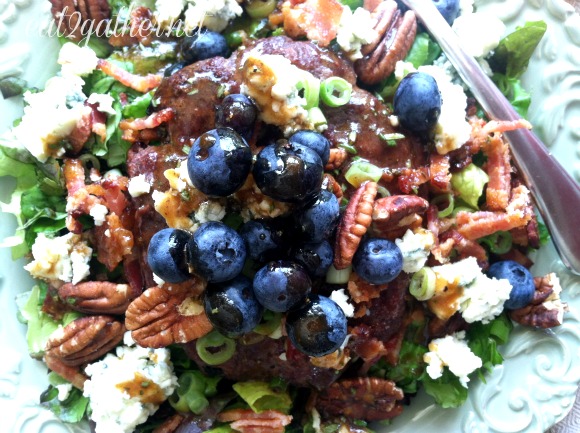 There you have it folks your dinner dilemma is solved!  What?  Your kids would never eat this you say.  Well they might if you made them, but if you're not into watching your kid squirm over a delicious burger salad, no worries just make them a normal ol' everyday hamburg with cheese and catsup and you eat the salad!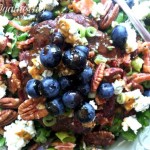 Print Recipe
Bacon Blueberry Blue Cheese Salad with Rosemary Balsamic Vinaigrette
Elevate your hamburger experience with this lovely salad full of protein and sweet and savory toppings.
Ingredients
1

pound

Ground Beef

made into four hamburger patties season with salt and pepper
Salad
1

cup

Pecans

toasted

1

cup

fresh Blueberries

8

slices

Bacon

cooked crisp and chopped

4

ounces

Blue Cheese

crumbled

3

Green Onions

sliced

8

cups

Mixed Greens

washed
Rosemary Balsamic Vinaigrette
1/2

tablespoon

Rosemary

chopped fine

1/2

teaspoon

Kosher Salt

1

teaspoon

Dijon Mustard

1/2

cup

Balsamic Vinegar

1/2

cup

Olive Oil

Pepper to taste
Instructions
Cook your hamburgers to your liking. Allow to cool slightly before placing over greens.

Separate mixed greens out equally over four plates, top with a hamburger, chopped bacon, sliced green onion, crumbled blue cheese, pecans, and blueberries.
Vinaigrette
Whisk together Dijon mustard, balsamic vinegar, salt, and rosemary. Slowly drizzle olive oil into balsamic mixture whisking continually as you add the oil. Whisk until completely combined. Add pepper to taste.

Drizzle vinaigrette over salad before serving.
Now that school is back in full swing we will be back to our Dinner Dilemma Wednesday weekly post.  Do you have a recipe you would like to share or tips for how you beat the dinner dilemma?  I would love to hear about it.  If you have a blog contact me I would love to have you as a guest blogger.  No blog, no problem that's what the comment section is for I would love to hear from you!!!
In case you missed them here are some fantastic dinner dilemma ideas from  Nikki and Sarah !!
Enjoy!
Sheila