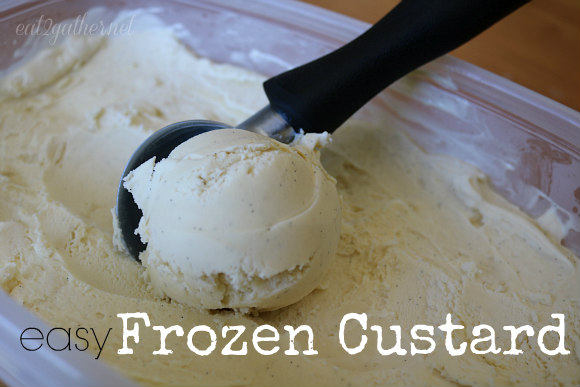 You are a few simple ingredients away from the richest, creamiest summer treat ever!  If you've never made frozen custard, there is definitely no time like the present!  Dust off your ice cream maker, or borrow your neighbors and get on it sister!!
Heavy Cream, Milk, Eggs, Sugar, cornstarch (not pictured),  and Vanilla, 6 simple ingredients = 1 heavenly dessert!
Let me show you how easy it is.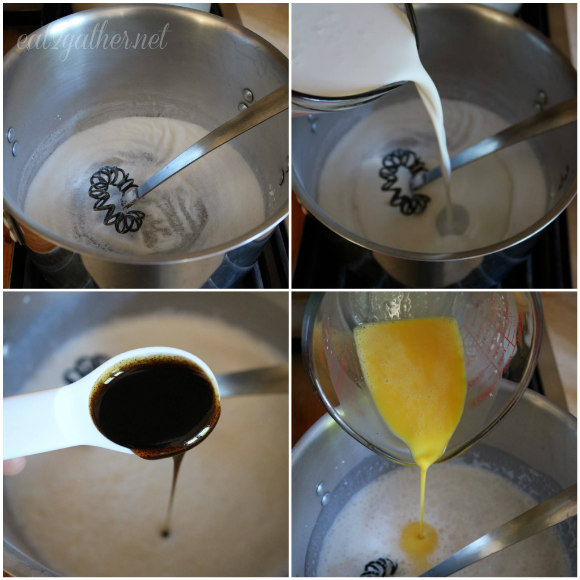 In a medium sauce pan mix sugar and cornstarch together, whisk in milk and cream, add vanilla, then add in beaten eggs.  Let stand for 5 minutes.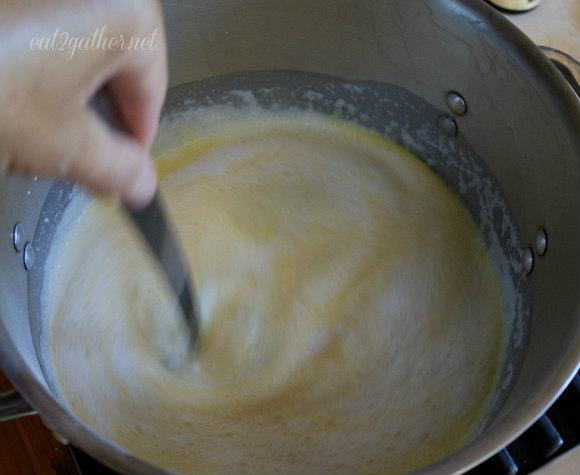 Turn heat on low and whisk continually, gradually turn up heat to medium high, bringing to a low boil.  Continue to stir while cooking, about 5 minutes.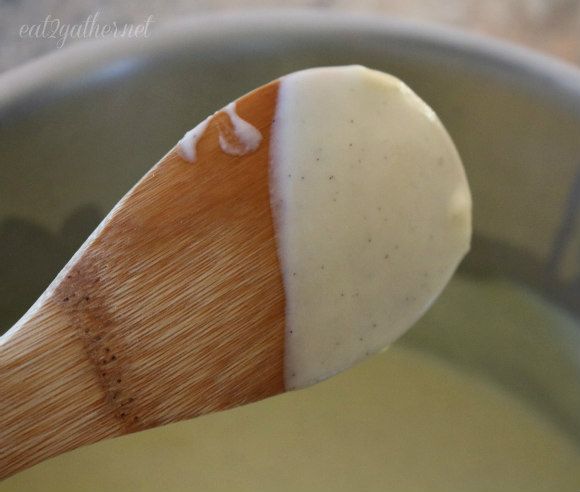 Until custard starts to thicken and covers the back of a wooden spoon.  Should be the consistency of a runny pudding or a thick gravy.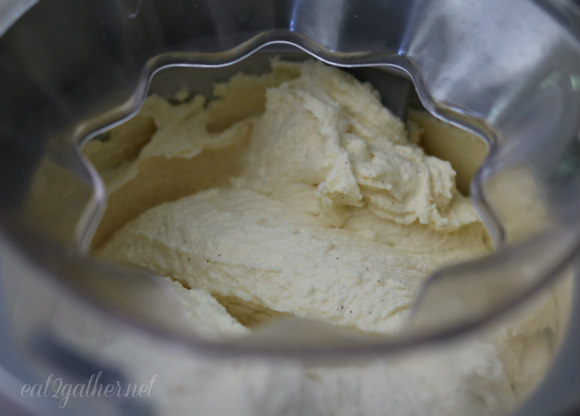 Pour into a 1.5 quart ice cream maker and churn for 20 minutes.  Eat immediately or store in an airtight container and store in your freezer.
VOILA!!! EUREKA!! This stuff is gold!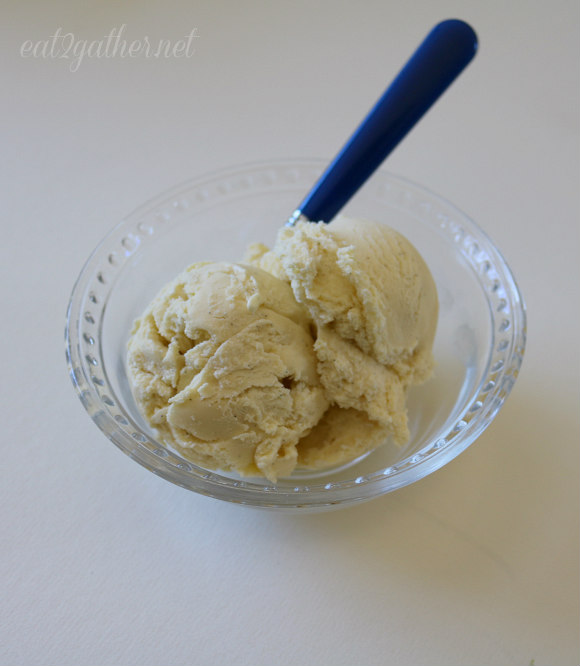 At this point you could mix in any number of things, strawberries, blackberries, chocolate chips, toffee, swirls of caramel, but I say keep it as is, and let everyone add what they want.  This is why vanilla is the all time favorite flavor, because you can make it what you want!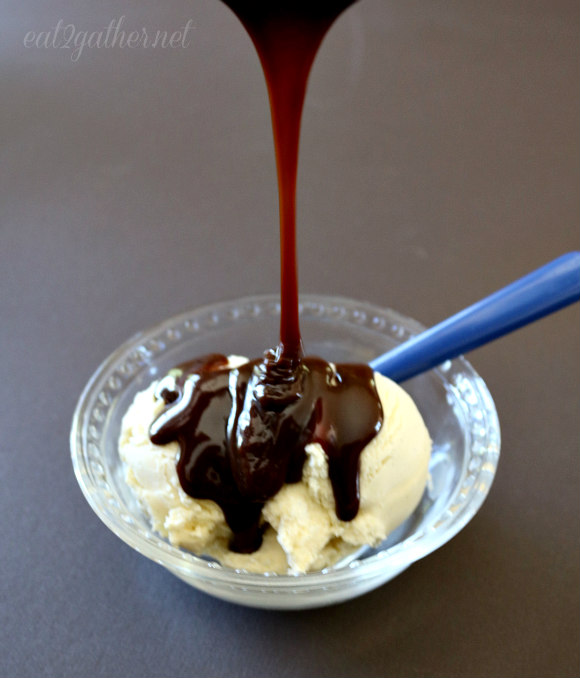 This is what I want!
[print_this]
Frozen Custard
makes 1.5 quarts
level: intermediate-beginner
prep time: 10 minutes + 2-12 hours cool down time in refrigerator
cook time: 5 minutes
freezer time: 20 minutes in ice cream machine
1/2 cup Sugar
1 tablespoon Cornstarch
1/8 teaspoon Salt
1 cup Heavy Whipping Cream
2 cups Whole Milk
1 tablespoon Vanilla Extract (or Vanilla Paste if you want vanilla bean flecks)
4 eggs
1. Combine sugar, cornstarch, and salt together in a medium sauce pan. Whisk in whipping cream and milk so there are no lumps.
2. Crack eggs into a bowl, and whisk until frothy about 1 minute.
3. Add vanilla and eggs to milk mixture, whisk, and let rest for 5 minutes.
4. Start heat low and increase to medium-high, stirring continually, bring to a low boil, and cook until mixture coats the back of wooden spoon, about 5 minutes. Remove from heat, put custard in a bowl, and cover with plastic wrap pushing down on top of custard so a skin doesn't form. Place in refrigerator for 2-12 hours, or until completely cooled.
5. Add to 1.5 quart ice cream machine. Churn for 20 minutes. Remove to a airtight container and store in freezer. Or eat immediately!
Note: If you have a 2 quart ice cream machine, you can up the milk and heavy whipping cream by 1/2 cup each to make 2 quarts or 1/2 gallon frozen custard.
Enjoy!
[/print_this]
Did you know that today Sunday (or Sundae) July 17 is National Ice Cream Day?!!  I usually don't pay much attention to these sorts of "national" days, but hey its ice cream, who can ignore it?
I hope you are enjoying summer and of course getting your daily dose of ice cream♥!
XO, Sheila
Disclaimer:  I am proud to be an ambassador for the United Dairy Industry of Michigan.  Thank you for helping support Eat2gather by supporting your local dairy farmers!