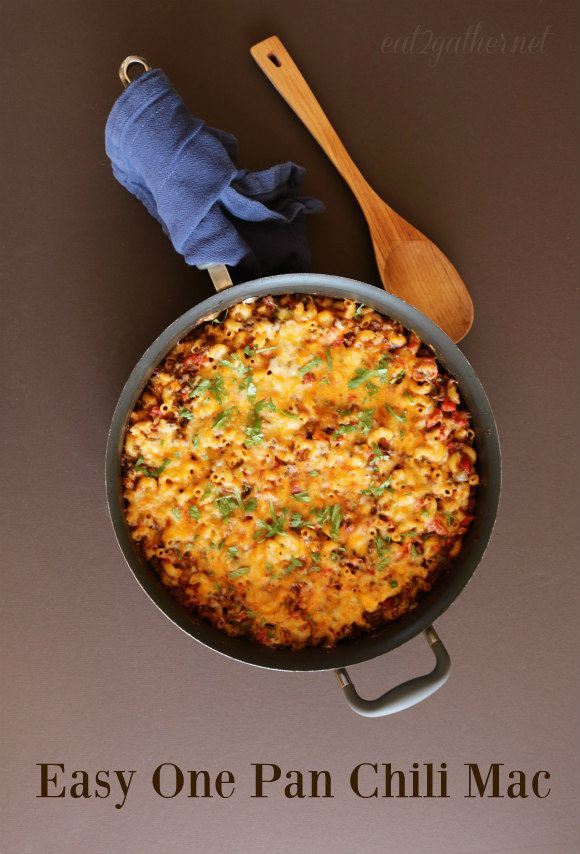 This is truly a one pan recipe!!  For reals!!  Some recipes say they are one pan, but then you find yourself washing that pan five times during the course of a five hour escapade of what was billed as the easiest one pan recipe known to man.
Beware of pretty pics with words on pinterest.  Most of them will lie to you.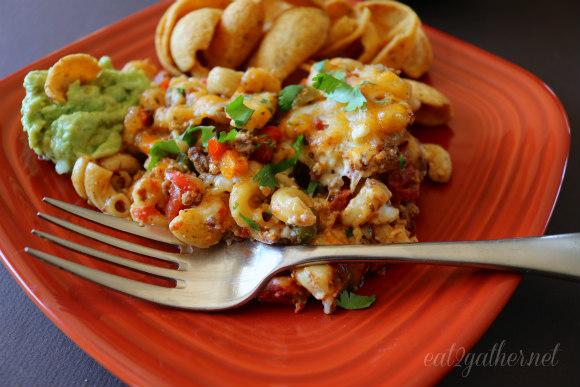 This recipe is no lie.  It's just easy, scrumptious, and quick!  Cross my heart, hope to fly(I know it's originally die, but well I just changed it, so there), stick a needle in my eye.  I truly am, hypothetically speaking, willing to jab my eyes out and take flight all in the name of helping you get your family around the table without much stress!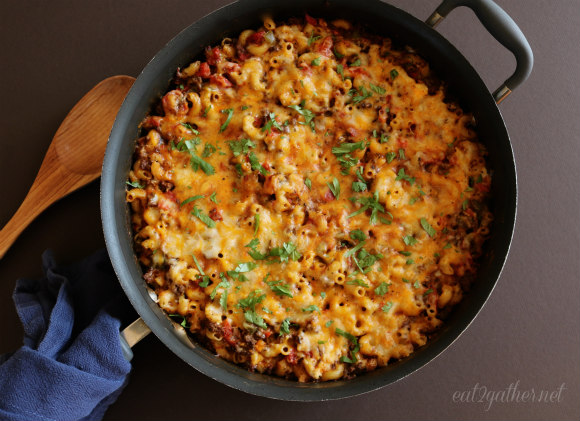 Spring is so busy.  Who am I kidding every season is busy these days.  There honestly is not a season anymore that I feel is less busy than the other.  Life is simply busy!  As hard as I've tried to slow down and not over commit, life is still nipping at my heals keeping me running!
So if you feel the same, life is busy, you can't find time to make dinner, give this recipe a try.  It was developed out of the need to get dinner on the table quick, without much mess, because who has time to do dishes?
I hope you love it!
[print_this]
One Pan Chili Mac
serves 6
1 pound lean Ground Beef
1 cup chopped Onion
1 cup chopped Red Bell Pepper
1 cup Chopped Green Pepper
1 clove Garlic, minced
1 teaspoon Salt
1 teaspoon Cumin
1 tablespoon Italian Seasoning
1 tablespoon Chili Powder
1 28 ounce can Diced Tomatoes
2 cups Elbow Macaroni
1 1/2 cups Water
3 cups Cheddar Cheese, split half for recipe, half for topping
Cilantro for garnish. Fritos
Preheat oven to 400 degrees.
Brown ground beef with onion, garlic, and peppers in a large oven proof skillet. When meat is no longer pink, and vegetables are soft, add spices, can of tomatoes, macaroni, stir to combine. Remove from heat and add water and half the cheese, stir. Top with remaining cheese and bake in preheated 400 degree oven for 30 minutes.
Enjoy!!
Note:  This makes a generous amount, so you can easily cut in half if you are serving four or less.
[/print_this]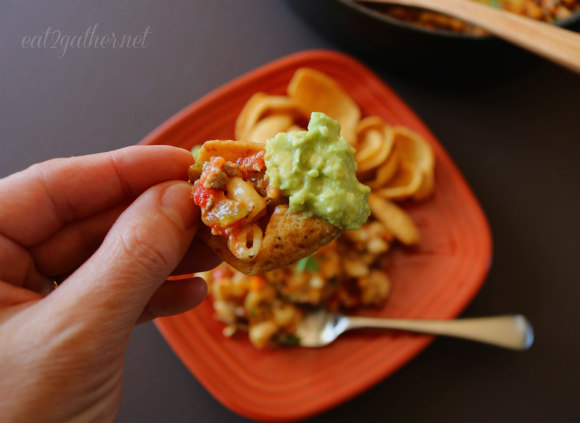 We've found it to be marvelous scooped up with Fritos!  Winner, winner, Chili Mac for dinner!!
XO, Sheila