If you love antipasti you will love this salad. It is basically antipasti in the form of a salad! You won't be able to stop eating it!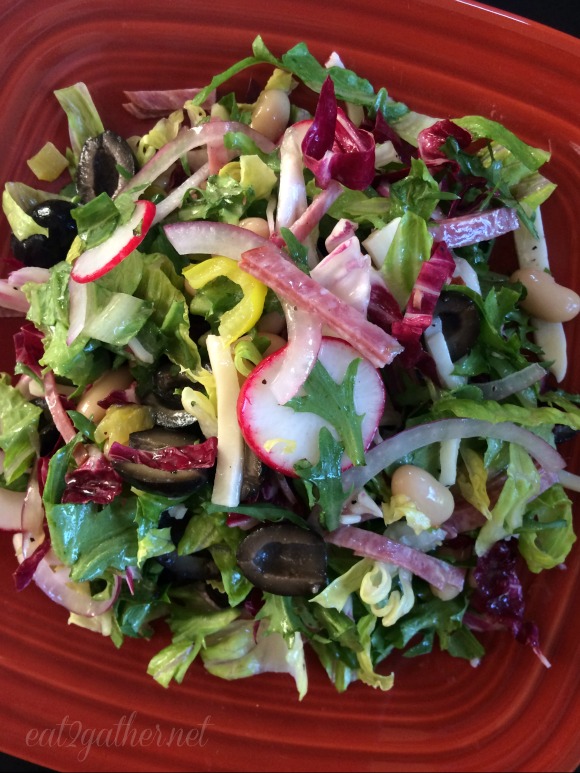 If you follow me on instagram or Facebook (which if you don't, I wish you would!) you probably noticed I was off galavanting last week!  I had the pleasure of meeting up with a group of fellow foodies in northern California for the inaugural Taste tour hosted by Best Food Facts.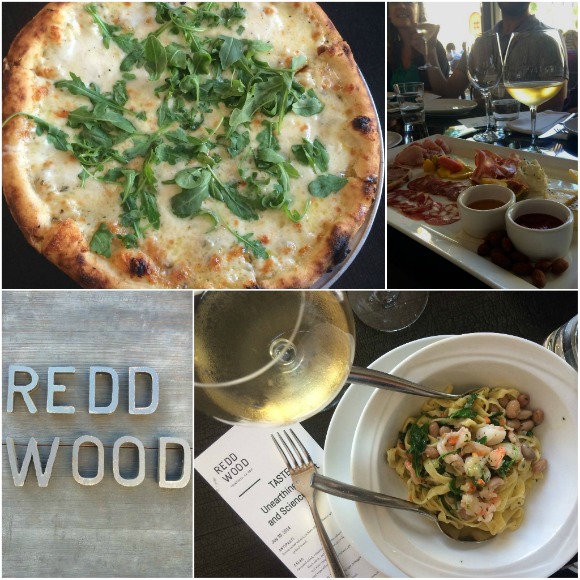 I landed in Sacramento and stayed at the Hyatt hotel on the campus of the University of California at Davis.  A very nice hotel BTW!  Smack dab in the middle of our adventure we got to eat at Redd Wood in Yountville.  I don't know if I was just really hungry or if the food at this restaurant was exceptionally good, but I have been thinking about it practically every waking moment since!  We ate family style which was super fun!  They placed plates full of pasta, pizza, and salads all around the table and we all shared!  It was just how I like to eat, together!
One of the salads we were served, was so amazing that I had to recreate it at home.  I've been dreaming of this Chopped Salad!  Do you ever eat out somewhere and then obsess over what you've had?  Sometimes it's not something I want to go to the trouble of making at home, but then other times I just can't help myself!  This one is pretty easy, just a lot of chopping, obviously, but OH it's worth it!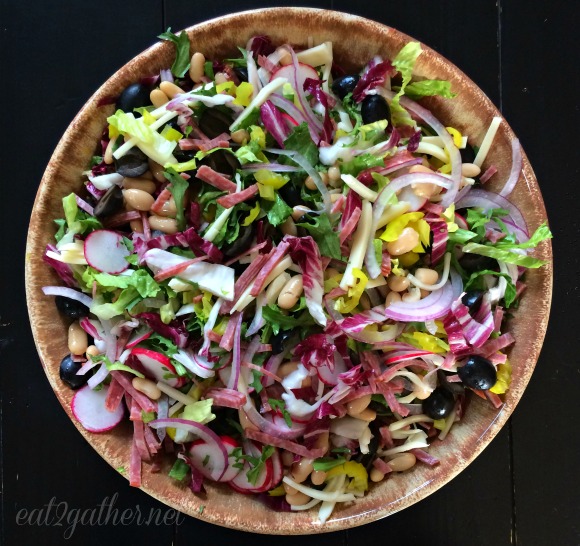 I was so busy picking it apart and basically not sharing it and just mowing down that well, I didn't get any pics of the original.  I couldn't find the exact same beans, and I didn't make my own red wine vinaigrette I bought a good one and used it instead.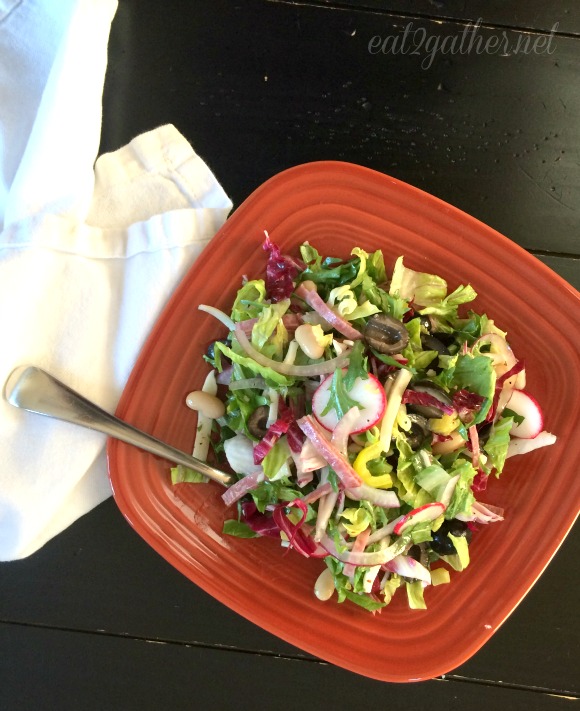 I have a weird family, no one like olives.  Who are these people.  No one would eat it, well my oldest son did, but he picked off the olives.  More for me!  So I pretty much once again, mowed down on this salad all by myself, over the course of two days, just for clarification.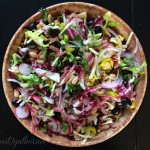 Print Recipe
Napa Chopped Salad
I had a similar salad served to me at Redd Wood, in the Napa Valley region of California. It is like antipasti in salad form!
Ingredients
1

head of Romaine Lettuce

washed and chopped in to thin slices

1

cup

of Frisee or Arugula lettuce

chopped into smaller than bite sized pieces

1

cup

of Radicchio

cleaned and cut in to thin pieces

6

Radishes

sliced thin

1/2

cup

Red Onion

sliced paper thin

1 15

ounce

can of Cannellini or Garbanzo Beans

drained and rinsed

1

can Black Olives

cut in half

10

slices

Salami

sliced into thin strips

3

ounces

Provolone Cheese

cut into thin strips

1/2

cup

Pepperocini's chopped

fresh cracked black pepper

per your taste

Red Wine vinaigrette
Instructions
1 Cup Red Wine Vinaigrette, make your own (HERE is a great one) or use your favorite bottled variety

In the order given above place ingredients in a large bowl, give a light toss. If you are eating the salad as a whole immediately drizzle with vinaigrette and toss to coat, add a few turns of fresh ground black pepper. However, if you will be eating this salad over the course of a couple of days add vinaigrette to your plated salad as you go.
Notes
Storage: cover bowl with lid or a layer of plastic wrap. Salad only lasts 2 days in refrigerator, before it starts to wilt.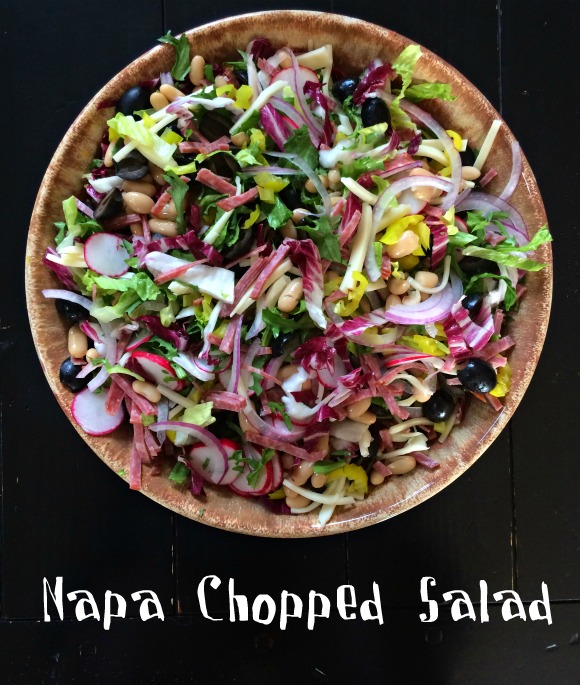 I hope you are eating something YUM with family or friends this weekend!
Much love, Sheila