Ok I'm going to make this short and sweet.
I'm starving, and I want roasted vegi hash for lunch!  If only I had some leftover roasted root vegetables this is what I would have…

Note to self: Always keep roasted root vegetables on hand for when you need a scrumptious lunch.  (Which is like everyday. Go here for another perfect recipe using roasted root vegetables. )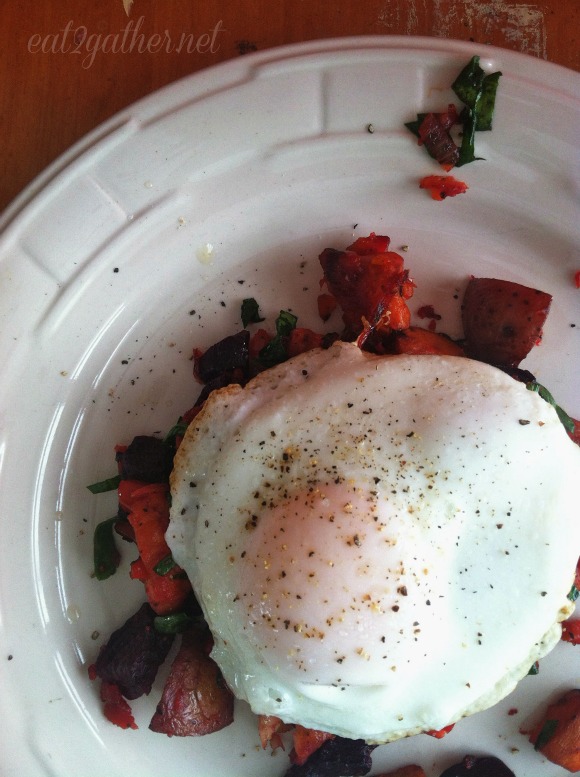 Spoon vegetables on to a plate, place egg on top, give it a crack of pepper and a sprinkle of salt.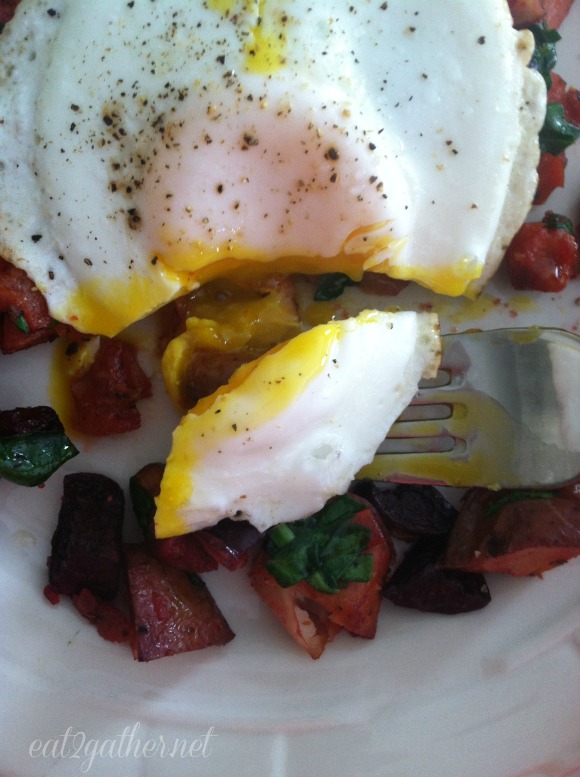 And then dig in hangry people!
[print_this]
Roasted Vegetable Hash (with an egg on top!)
one serving
2 tablespoons Butter
1 1/2 cups Roasted Root Vegetables
1/4 cup chopped Onion
1/4 cup chopped Pepper any color is fine
1/2 cup chopped fresh Spinach
1 Egg, cooked to your liking (my liking is sunny side up)
salt and pepper to taste
Melt butter in frying pan add roasted vegetables, onion, and pepper fry until vegetables are cooked through and onions are browning. Lower temperature, add spinach stir for one minute. Remove vegetables to a plate. Cook egg to your liking and place egg on top of vegetable hash. Add salt and pepper to your taste.
Enjoy!
[/print_this]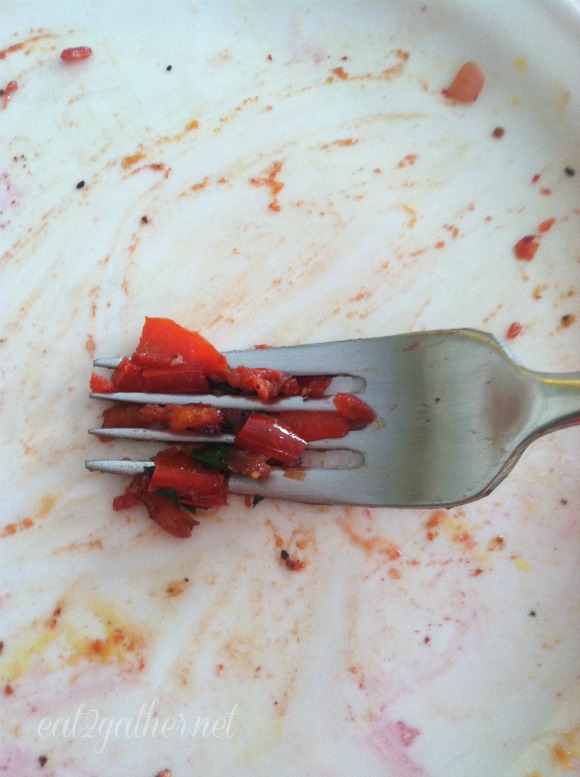 Something about this scene reminds me of Jack Sprat 😉
Have a great weekend! Sheila