For the most part I bake cookies that my kids request.  Chocolate Chip primarily. Or maybe sometimes Monster Cookies.  Growing up we rarely had Chocolate Chip Cookies, if we did it was a huge treat.  Might have had something to do with the cost of chocolate chips.  My Mom often made Molasses Cookies, peanut butter, oatmeal, and sometimes potato chip cookies.  Yes I said potato chip cookies!  I promise I'll share my version of these cookies soon.   Do you see a pattern?  All of these cookies have ingredients that are easily found in most pantries.
I decided it was high time I revisited some of the cookies of my youth!  My kiddos need to expand their cookie palate for heavens sake!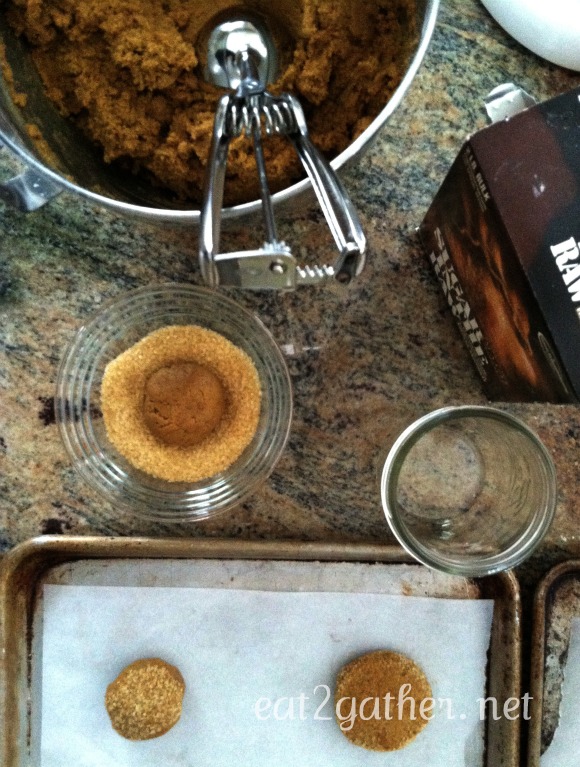 The only difference in these cookies from the recipe that my mom makes is that I use half butter half shortening.  I love what butter does to cookies.  In my opinion it makes them crisper and chewier, and lovelier!  But on the other hand shortening helps a cookie hold it's shape.  This is all just my own opinion, no baking school, or science to back it up. What are you thoughts on Butter vs. Shortening in cookies?  Which to do you prefer?
These cookies come together quickly.  You will need to pop them in the refrigerator for about 30 minutes before rolling into balls.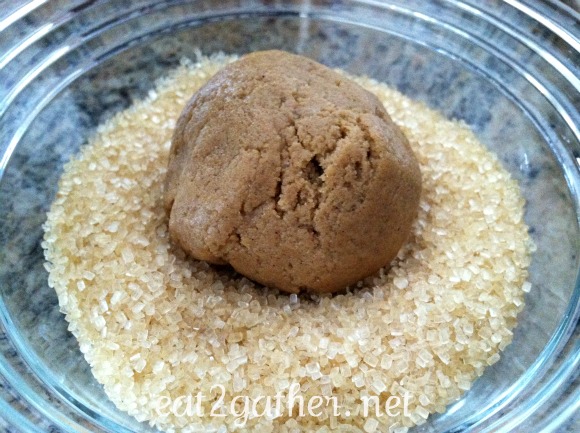 And plunging them into course sugar .  I don't roll the whole ball around I just plop it in and place it on the baking sheet sugar side up.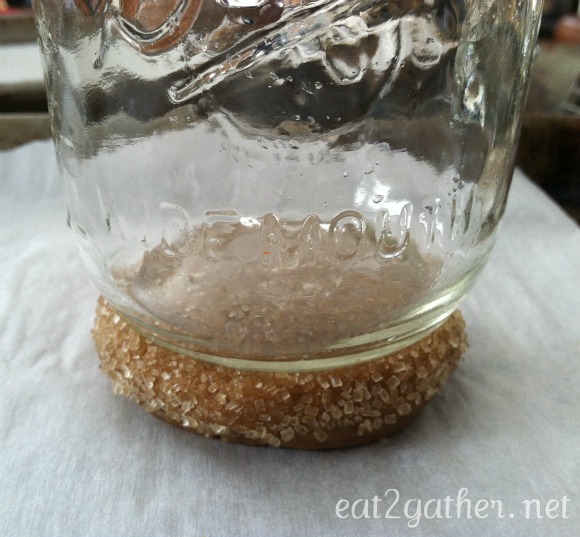 Take a glass of some sort and give the cookies a gentle squishing.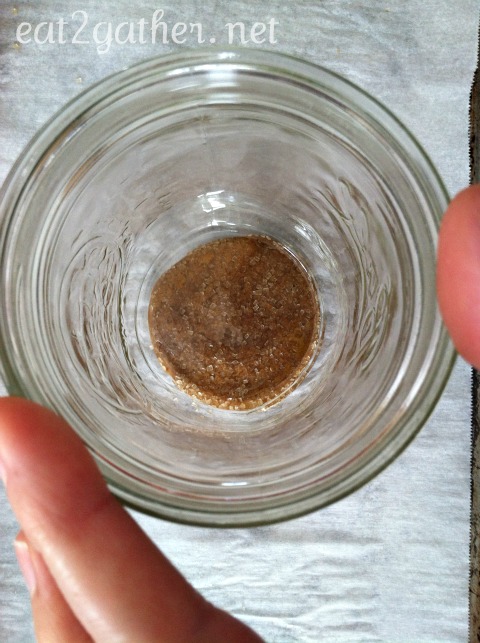 Hell-ooooo purdy cookie I can't wait to sink my teeth into you!
[print_this]
Molasses Cookies
2 dozen
1/2 cup Shortening
1/2 cup Butter
1/2 cup Sugar
1/2 cup Brown Sugar
1/3 cup Molasses
1 Egg
2 cups Flour (I have used all-purpose & white whole wheat King Arthur flours, they both work great.)
1 1/2 teaspoons Baking Soda
1/2 teaspoon Salt
1 teaspoon Cinnamon
1/2 teaspoon Ground Ginger
1/2 teaspoon Ground Clove
1/2 cup Sugar for rolling (I prefer to used course sugar like Sugar in the Raw.)
Preheat oven to 350 degrees.
Add shortening and butter to mixer bowl, mix until completely combined. Add sugars to butter mixture, drizzle in molasses beat on high for one minute. Add egg and mix until incorporated. In a large measuring container measure out flour add in baking soda, salt, and spices give this a quick mix with a fork. Gradually add dry ingredients to the butter mixture, mix until just incorporated, scrape down sides and mix for a few seconds longer. Place mixing bowl in refrigerator for at least 30 minutes before baking. Using a cookie scooper (I used medium or large Pampered Chef scooper) scoop out dough, roll in palm or your hand dunk in sugar, place on parchment line cookie sheet sugar side up. Give cookie a gentle press with the bottom of a glass.
Bake at 350 degrees for 10 minutes.
Enjoy!
[/print_this]
Before you go I just want to give you a few Molasses Cookie baking tips…..

If at all possible keep the dough cold while you are baking these cookies.  Between baking pop the bowl back in the refirgerator.  It is a subtle but can you see the cookie on the left was from cold dough, and the cookie on the right was from dough that had become warm.  The cold dough cookie holds its shape better, and is chewy but not as flat…does that make sense.  It is not a big deal, but something worth noting.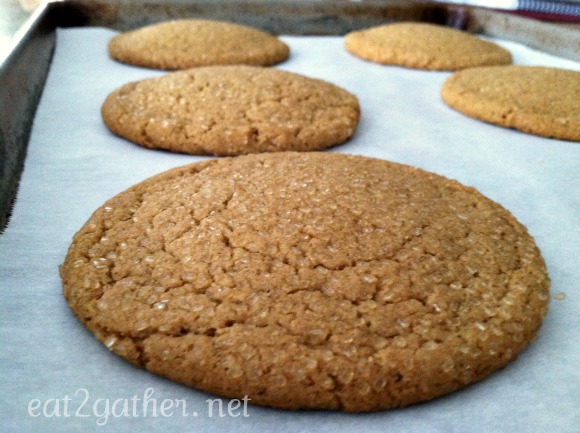 You want to take the cookies out of the oven after 10 minutes even if they don't quite look done, and let them cool completely on cookie sheet.  They will continue to bake on the hot baking sheet and become perfectly chewy this way.  When I made these cookies for Kens co-workers I used the large Pampered Chef cookie scooper it makes quite a large cookie, but perfect sized so the Docs can grab just one instead of feeling the need to grab two, because really it's hard to eat just one of these Molasses Cookies.  OH! and we didn't even touch on the topic of dunking!
Are you a dunker?

So this is how you do it baby…..
Do I see an alien reflection in my cup-a-Jo?  Omagerd call in the National Guard!!! Tharz been an alien invasion in my kitchen.  If you don't hear from me by Wednesday call in the troops!
Molasses Cookies…in my mind, what's left of it (since the aliens invaded it), are the best dunking cookies….well next to Windmill Cookies.  What are Windmill Cookies you ask?  A delicious W.Mi treat that's what they are!  I may have to share that cookie recipe too!
Ok well, enjoy these tasty morsels.
Much luv, Mrs MC Dunker