I am very excited to be partnering again this year with Meijer to help promote the healthy eating-focused Produce for Kids® campaign!!  The campaign launched May 29 and runs through June 26th and is supported by 9 participating fresh fruit and vegetable companies. Meijer grocery shoppers are encouraged to support these brands by eating more nutritious fruits and vegetables.  The campaign raises funds for Jump with Jill at the same time giving Meijer shoppers healthy meal solutions, recipes, and tips!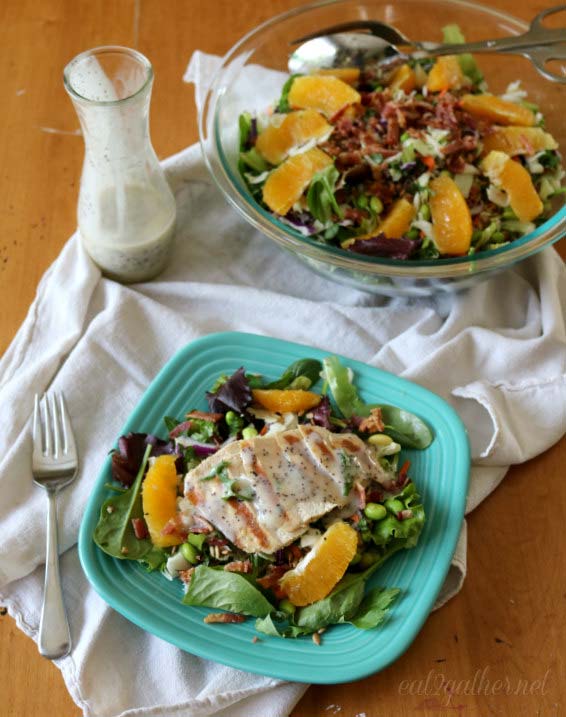 Summer is right around the corner.  My kids will be home from school in less than 9 days.  Let the feeding frenzy begin!  Kids home from school for the summer all having different work schedules, summer sports, add to that a constant stream of kids around the pool someone is always eating.   I like to try to keep fresh fruits and vegetables on hand so good food choices are easy.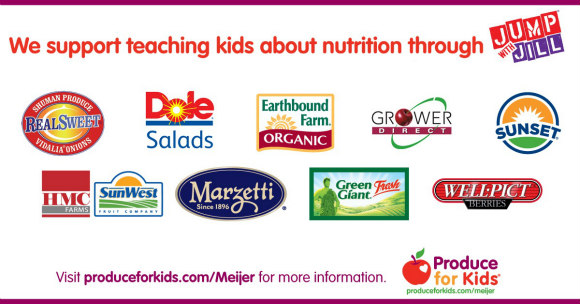 Be sure to look for the above participating brands when grocery shopping at Meijer!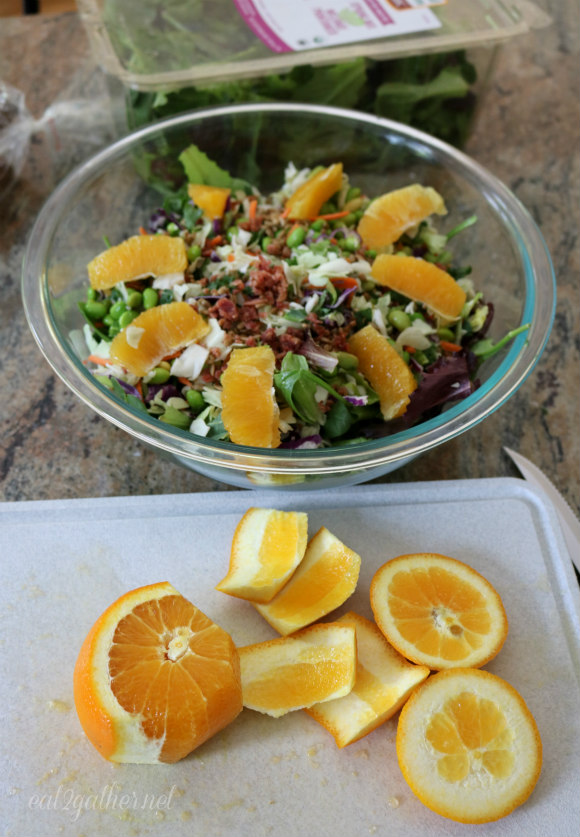 I wanted to share the Chopped Sunflower Crunch Salad recipe with you.  It can be found on the Produce for Kids website along with hundreds of other easy and healthy, kid friendly recipes.  I added Earthbound Farms Greens to the DOLE® Chopped Sunflower Crunch Salad Kit.  I also stretched the dressing by using Marzetti® Poppy Seed Dressing and mixing it with the dressing that came with the salad kit, and added some grilled chicken.  Voila! Perfect for lunch or dinner.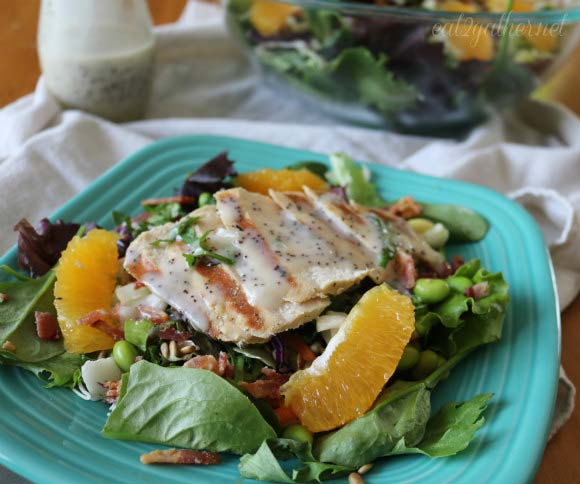 As  you know I have hard time sticking to a recipe, if you want to see my inspiration you can find it on the Produce for Kids website.  For my version….look no further!!
[print_this]
Chopped Sunflower Crunch Salad ~ Produce for Kids
serves 4
1 package DOLE® Chopped Sunflower Crunch Salad Kit
1 5 ounce container Earthbound Farms® Spinach and Spring Mix
2 large Orange, chopped
2 cup shelled Edamame
1 cup Marzetti® Poppy Seed Dressing
2 sliced, grilled Chicken Breasts
Combine all ingredients in a bowl. Combine Dole packaged salad dressing with Marzetti dressing, and serve on the side.
Top with chicken, drizzle with dressing.
Enjoy!!
[/print_this]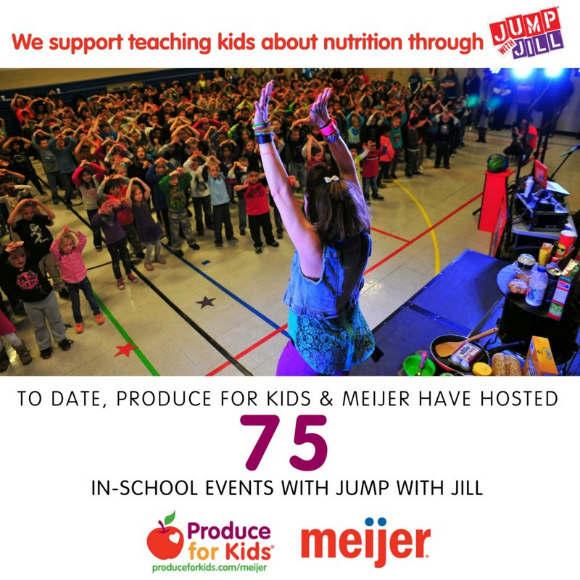 I love the Jump for Jill platform and how they get into schools and get kids excited about eating fresh fruits, and vegetables.  Feeding your kiddos fresh produce does not have to be complicated.  It can be as easy as washing some strawberries, putting out some carrots, and sliced pepper with dip out.  I want to encourage you to incorporate more fresh fruits and vegetables into your diet and support the food brands mentioned above, making it possible for many children in our area (West Michigan) to learn about the nutritional benefits of eating fresh fruits and vegetables daily!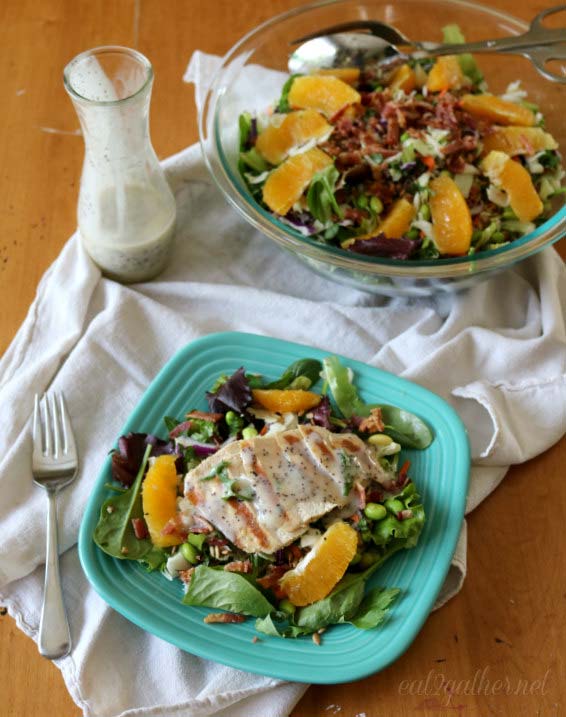 I really hope you head over to the Produce for Kids website, it is such and amazing resource!!  Also make sure you follow them on Twitter, Instagram, and of course Pinterest!  Oh and now they also are on Snapchat as ProduceforKids.  😉
Have a great day! Sheila
Disclaimer:  I did accept  payment in the form of a gift card for promoting this campaign.  Please know I would never promote or accept compensation for anything that I did not think was beneficial to my community or my readers!  I value your time way too much.