31 days:: reason #9 Teams & Teachers
Originally I said I was going to be sharing fifteen reasons for sharing meals.  I lied.  Well, not really, I just decided to group a few of them together.  It seemed to flow better that way.  And quite frankly I'm running out of days!  Today is already day 26!  Heavens to Betsy where do the time go, people?!  It's nearly Halloween and I have nary a candy corn or even a pumpkin on my porch yet!  I did buy mums and hung out my Fall wreath…phew. Life gets busy there are many people and things pulling us this way and that.  However, I want to encourage you that no matter how busy you are you should never be too busy to commit random acts of kindness, like dropping off warm muffins for your kids teachers, or bringing pizza to the basketball team.  The time spent blessing others with the gift of food will come back to you tenfold!
So today I wanted to talk to you about how to share food with your children's teachers and athletic teams.
Does your children's school do teachers luncheons?  Does someone organize team meals for the athletic teams your kids are on?
The elementary school that my kiddos go to has two amazing women, that four times a year, organize a lunch for the teachers.  Which is no small task, they make sure the teachers are fed like Kings and Queens.  The teachers look so forward to these luncheons. It shows them our appreciation, it encourages them,  and they take time to go down and eat together, when otherwise they may just skip lunch and do work.
It starts with the volunteer handbook at the beginning of the year, people can sign up to help with the teachers luncheons and then these dear ladies let Volunteer Spot do the organizing work for them.  Here are a few of the food themes they have done: baked potato bar, soups, mexican taco bar, salads bar,  chili dogs with all the fixings.  And there is always beverages and lots and lots of goodies.
If your school doesn't have a truck load of parent support like mine does…..it doesn't have to be a whole luncheon.  How about baking some of those cinnamon rolls I talked about on Day 21 and bringing them to the teachers break room before school.  Call another mom and ask her to bake some too. Enlist others to be a blessings.
The Moms in Touch group at our school is also very good at this.  They put together fun, and creative edible treats and sneak it in to school with an anonymous note saying how much they appreciate the teachers and it reminds them that they are being prayed for.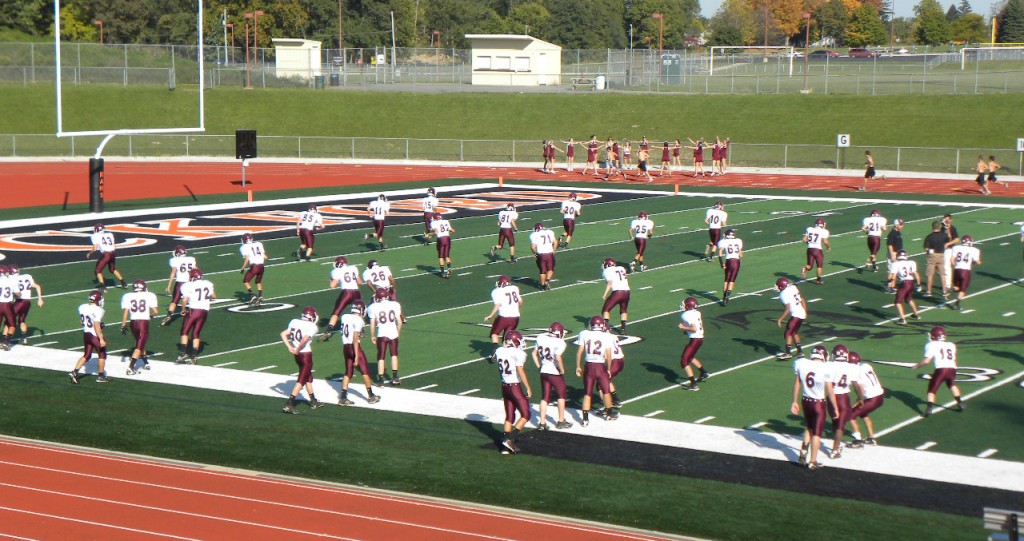 The whole concept of team meals is new to me this year.  My son just started High School and played football.  All the football players eat together every Wednesday night.  Several parents organize a schedule for other parents to bring in food to feed nearly 200 players.  Is that not something?!  You may ask why. Why should we add one more thing to our schedule, why can't those kids come home and eat dinner?
Here are my thoughts:
1. Eating a meal together is personal, it gets the boys/girls setting down together with their coaches, it's bonding time.
2. Their coaches get to see the boy/girls in a setting off the field/court.
3. It sends the message to the teams that we care.  We as a community care about their needs. (and these boys needs ALOT of food!)
4. It encourages them, as well as nourishes them.
When teachers and teams share a meal together they take the time to open up,  relax,  let their hair down, memories are made…..special things happen.
My daughter also played volleyball this year, and a mom organized a lunch for the girls during their tournament.  It was fun to see the girls interact.  This way we knew they were eating healthy throughout the day….and it forced the parents to interact and get to know each other as well.
Team meals and Teachers luncheons build a sense of community. We are all seeking community in these fast paced times we live. We certainly owe it to our kids to show them we care by blessing their teams and teachers with the gift of food.
Go TEAM!
Sheila
DON'T miss my GIVEAWAY!
I am so thankful for you all! I wanted to show you my appreciation for your taking time to stop here!  I hope 31 days of Meals 4 Sharing has blessed you and those around you.  Don't forget to enter to win a 12×12 Cafe Mount Print from REDLETTERWORDS! GO HERE to enter to win!  You have until Sunday October 30th at midnight eastern standard time to leave a comment to WIN!
Please visit Dee at Redletterwords website, check out all her beautiful faith inspired art THEN go to her blog and read about how she recently blessed her neighbor through the gift of food!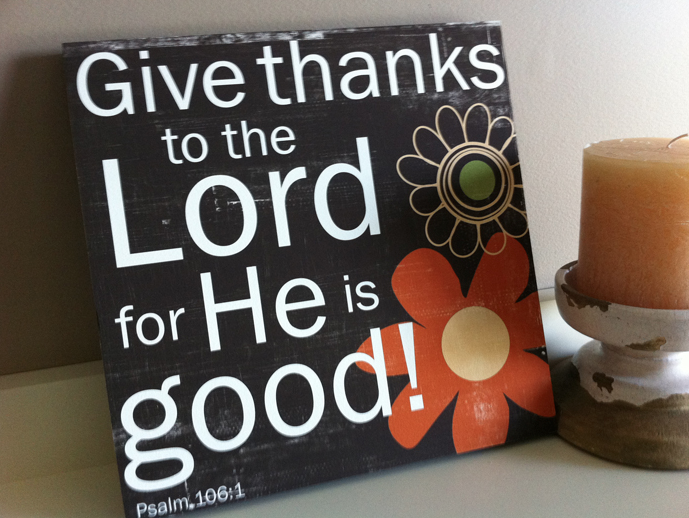 This is another favorite of mine from Dee's Redletterword faith inspired art collection!
If you missed any of  31 days of Meals 4 Sharing you can catch up below……
Day 1~ my Heart for Meal Ministry
Day 2~ "I'm not comfortable with bringing someone a meal"....
Day 3~ Reasons 4 sharing a meal.
Day 4~ Quick Easy Apple Sauce
Day 5~ Organizing a Meal Schedule
Day 6~ #1 reason -No reason at all!
Day 7~ #2 reason 4 sharing a meal - Baby...baby....baby..oooo
Day 8~ Chicken Supreme
Day 9~ It doesn't have to be home cooked to be a Blessing
Day 10~ partnering 2 SHARE a meal
Day 11~ Dare
Day 12~ #3 reason Hostess Meal
Day 13~ #4 reason Back 2 Work
Day 14~ Chicken Salad - the perfect meal 4 SHARING
Day 15~ Containers
Day 16~ reason #5 illness/injury
Day 17~ (#6) Loss & an update on BwoB JOPLIN
Day 18~ bring your NEW neighbor a meal
Day 19~ Swedish Meatballs
Day 20~ #8 reason 4 sharing-last minute dinner invitation
Day 21~ Holiday Giving
Day 22~ Pumpkin Gingerbread
Day 23~ Chicken Fontinella
Day 24~ Redletterwords GIVEAWAY
Day 25~ Meat and Potatoes