Kentucky Bourbon Pecan Pie rated PG-13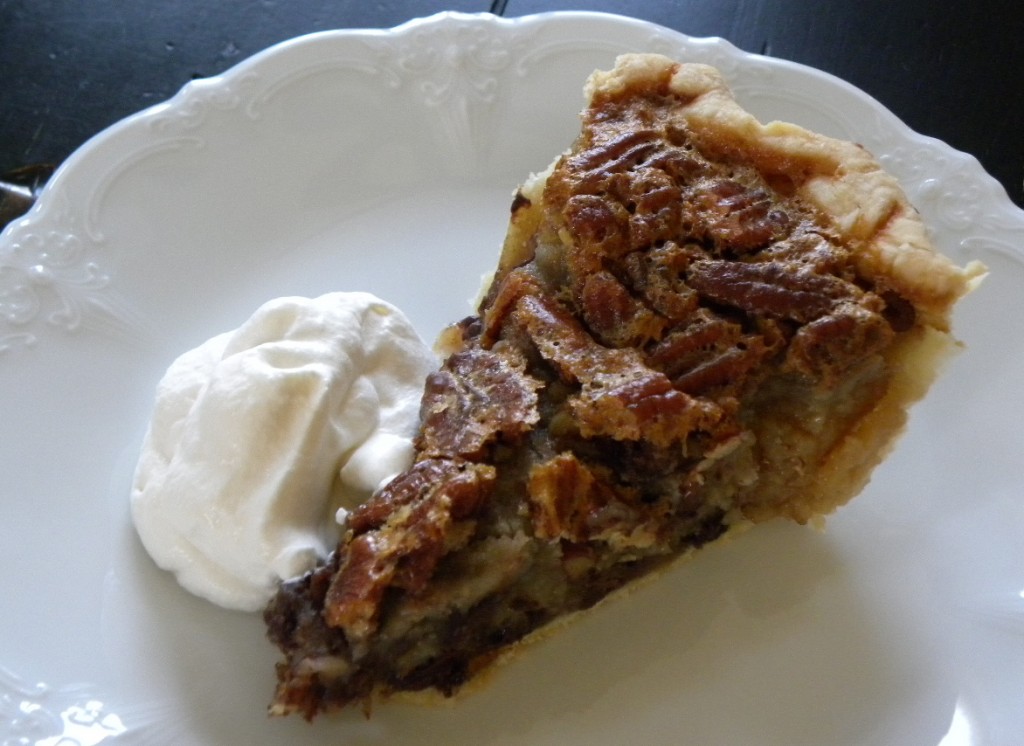 I hate to do it, because you know I pride myself on keeping this blog family friendly.  I would hate for your youngin's to be peeking over your shoulder and catch you reading something racy here at E2g.  Today I've got to go there.  So you might want to put this one in your favorites and pull it out for later.  After the kiddos are tucked in their beddy-byes.
Kentucky Bourban Pecan Pie reminds me of two things.  #1 the movie Chocolat with Johnny Depp.  Have you seen that movie?  OH Good Heavens it's a must see.  Warning: you don't want to watch it with your children, in fact you might want to schick them off to Grandmas for a little alone movie watching time with your man.  #2 The song Mary Janes Last Dance by Tom Petty.  I know I'm a kook.  But everytime I eat this pie I sing that song in my head.
"Oh, my my, Oh hell yes
Honey, put on that party dress
Buy me a drink, sing me a song
Take em as I come 'cause I can't stay long"
I told ya it's was gonna get racy round these perts!
Then as my Brother-n-Law so delicately put it, "Kentucky Bourban Pecan Pie is orgasmic."  And God luv'em,  he was not shy about sharing his feelings for this pie with the whole family last year at the holidays.  What's orgasm momma? Um…. well it means your Uncle reeeally, reeeally likes his Bourbon Pecan Pie sweet cheeks!
Well he's not the only one that I've seen eat this pie with their head slightly tilted back, eyes half mast, choppy breathing patterns, guttural moans emerging from places unknown.  Heavens to Betsy I'm sweating just writing about it!  Seriously this pie needs to be eaten in the privacy of….well, the bedroom to be quite frank.  A romance-drama movie gets me pointed in the right direction…if you know what I'm saying.  But apparently this pie does it for some people.  Maybe it's the liqueur, although there's not that much whiskey in there.  Possibly it could be the chocolate, isn't chocolate suppose to be an aphrodisiac or something.  What ever it is, you just better be prepared for the effect this pie may have on your spouse or significant other or brother-n-law.  I now have to give a 24 hour warning before I bring this pie to any family gatherings.
Batten down the hatches people I'm bringing The Pie….
The recipe is extremely simple.  It was given to me years ago by my friend Alanna who found it in Southern Living, but she says she tweaked it and changed it a bit.  What ever she did, it was the right thing.  I ain't never looked at another Kentucky Bourbon Pecan Pie recipe since that blessed day.  I guess you could say,  I'm in a monogamous relationship with my KBP Pie.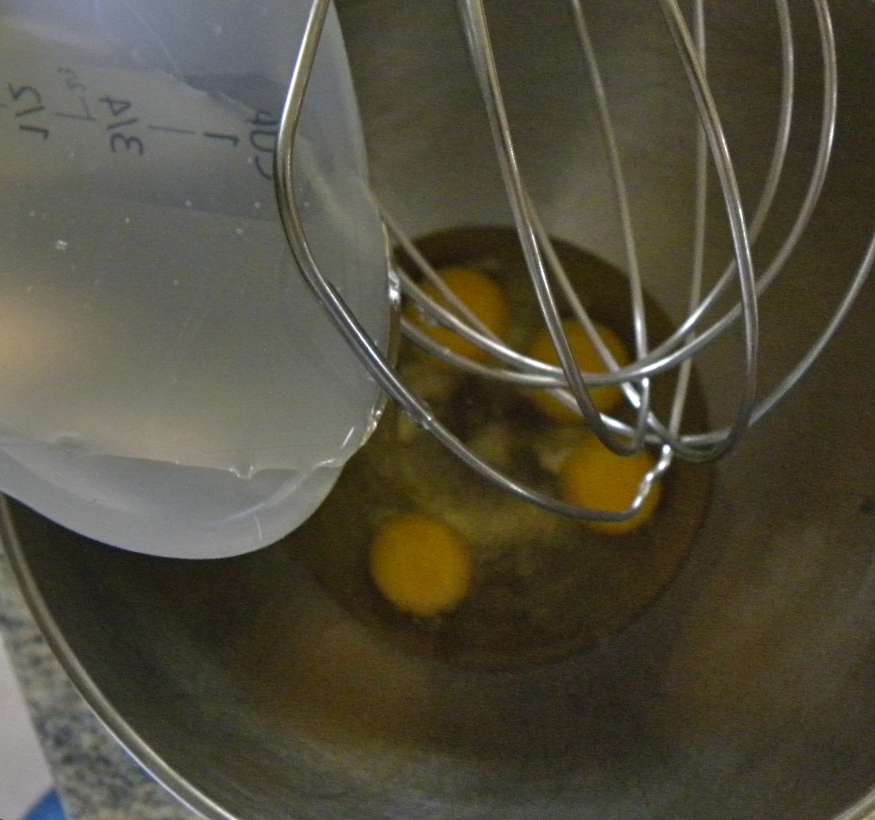 Crack 4 eggs into a mixing bowl, add 1 cup light Corn Syrup.  Beat well.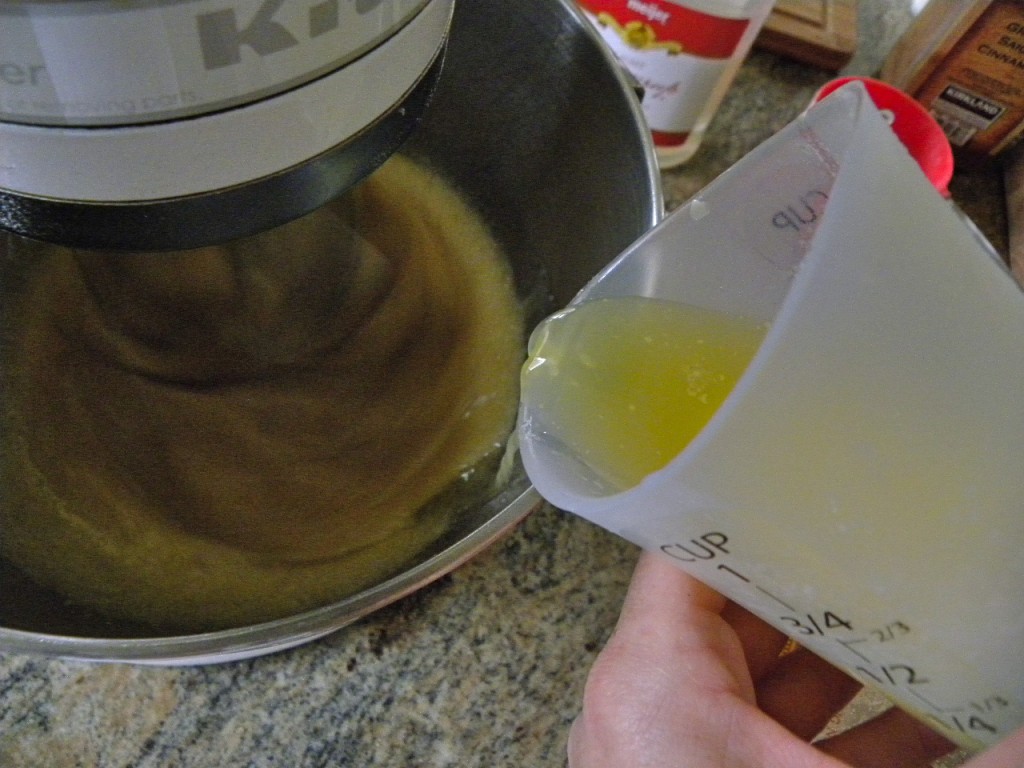 Melt 6 tablespoons of Butter, slowly add to the mix.  Continue mixing.  Then add 1/2 cup granulated Sugar, 1/2 cup Brown Sugar.  Mix well.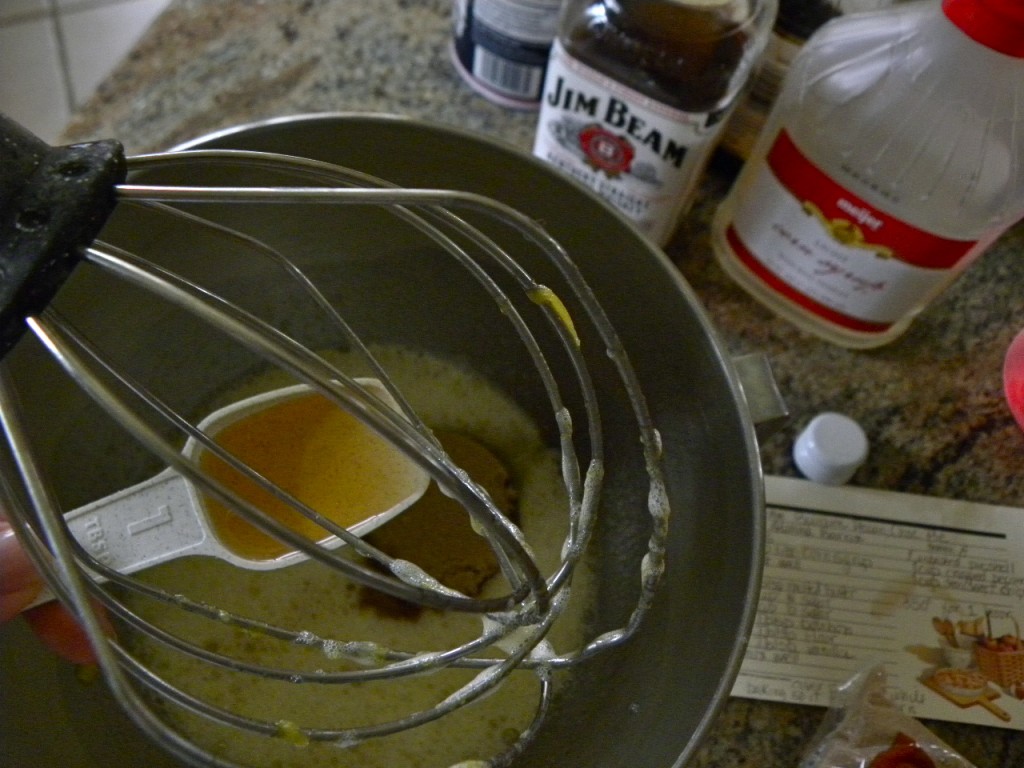 Now for the good stuff, 3 tablespoons Bourban.  I use good ol' Jim Beam.  Then add 1 tablespoon Vanilla Extract.  Mix.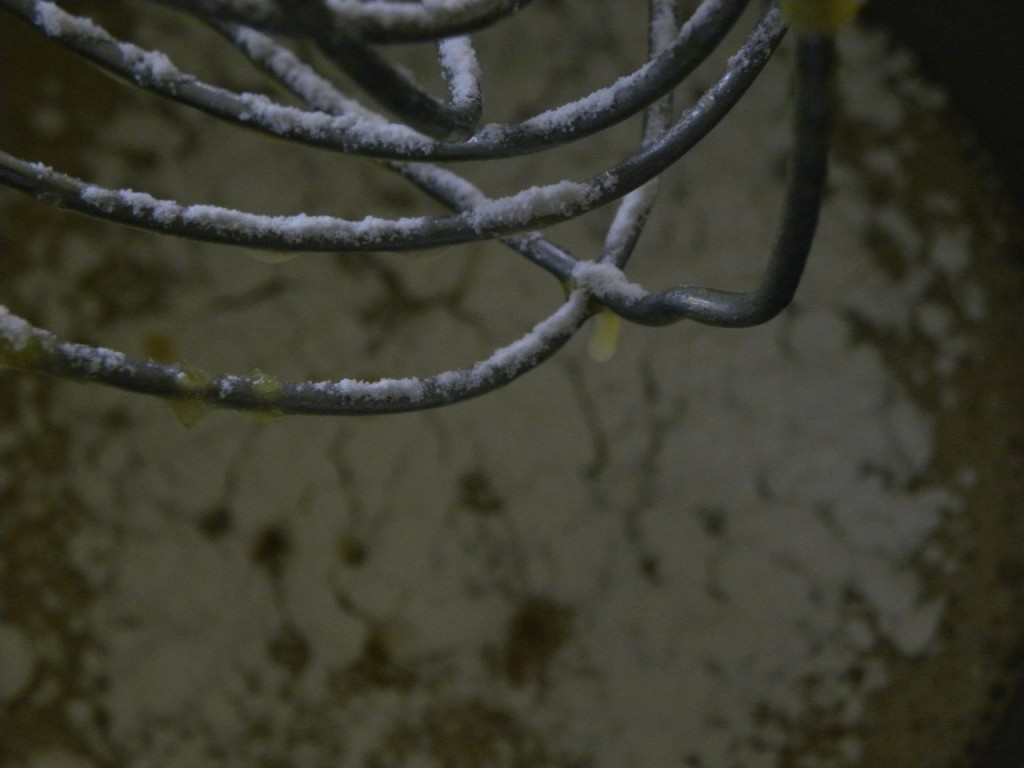 Sprinkle 1 tablespoon of flour over filling, continue to mix on medium high speed for another 3 minutes, stopping to scrape bowl once.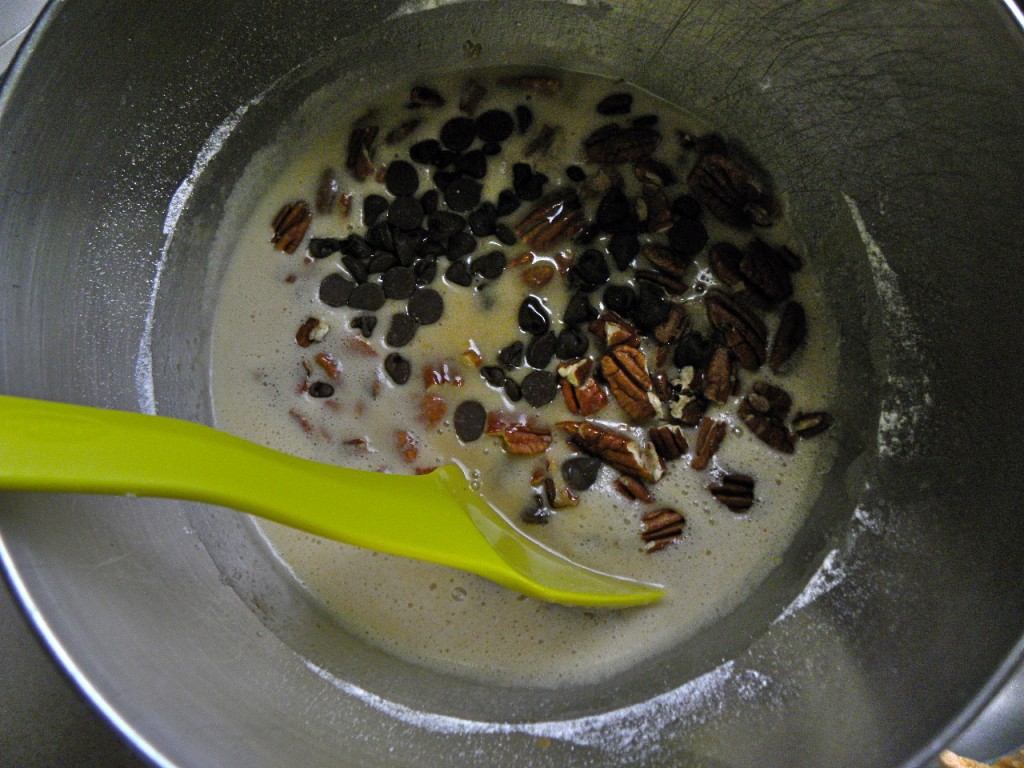 Add 1 cup chopped Pecans and 1 cup Semi-sweet Chocolate Chips.  Fold into the filling.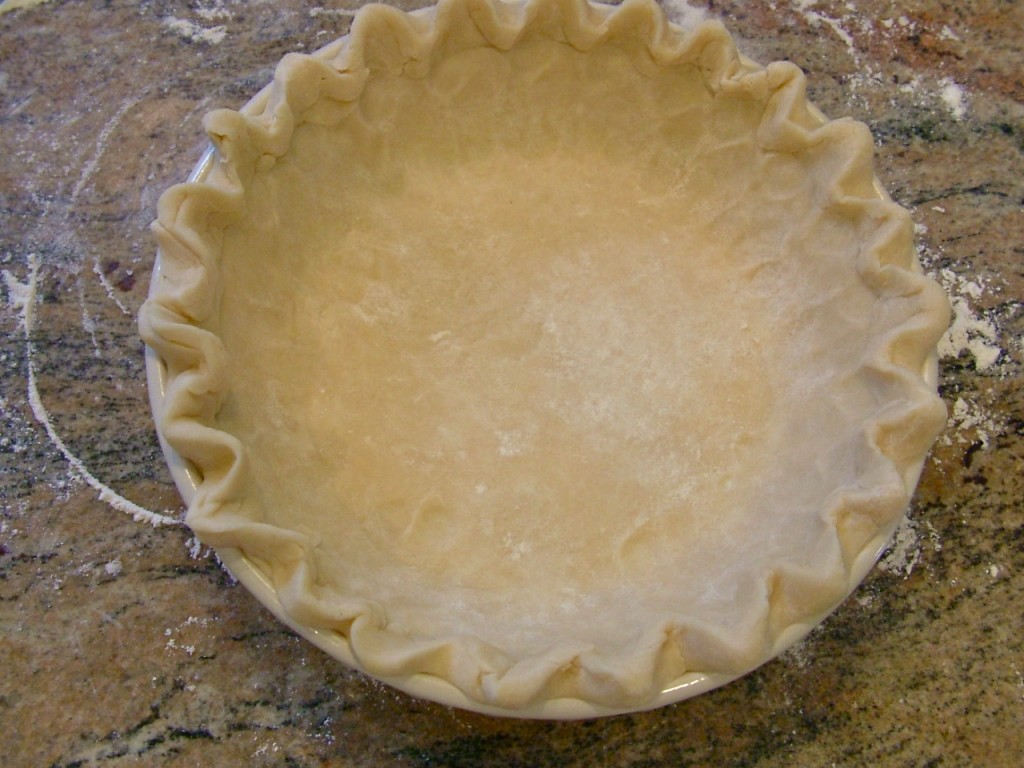 Prepare one unbaked Pie Crust.  Oooo leetle pie croost you have know idea what is heading your way…..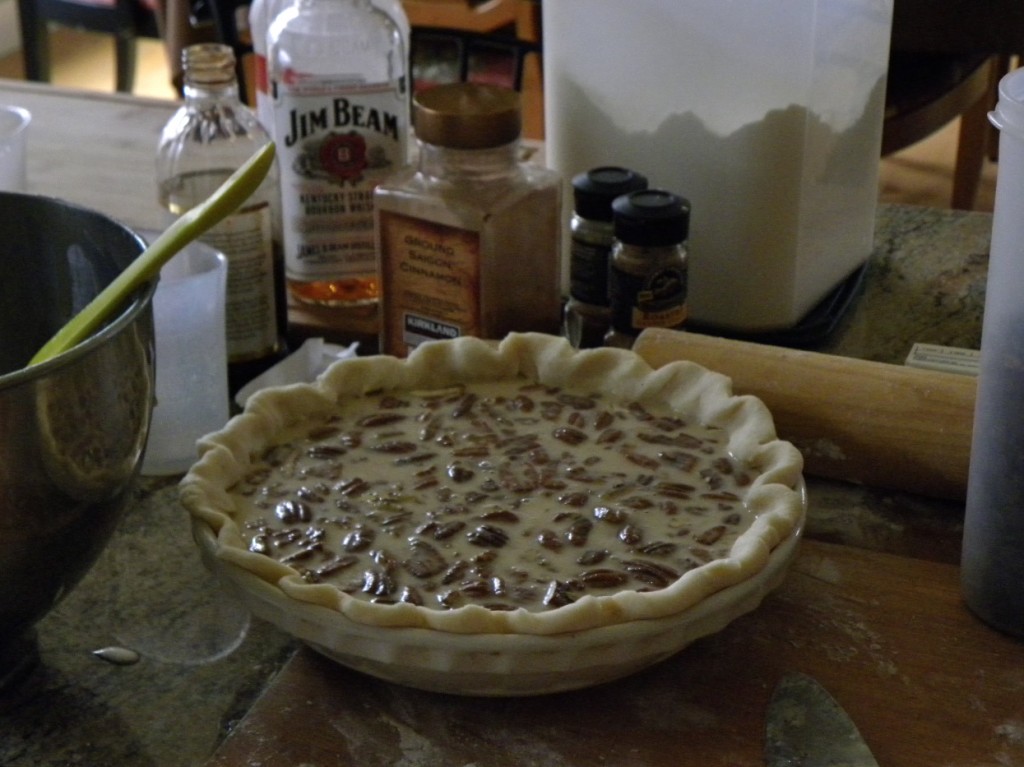 Pour filling into unsuspecting pie crust.  To be young and innocent again.  Ahhhh….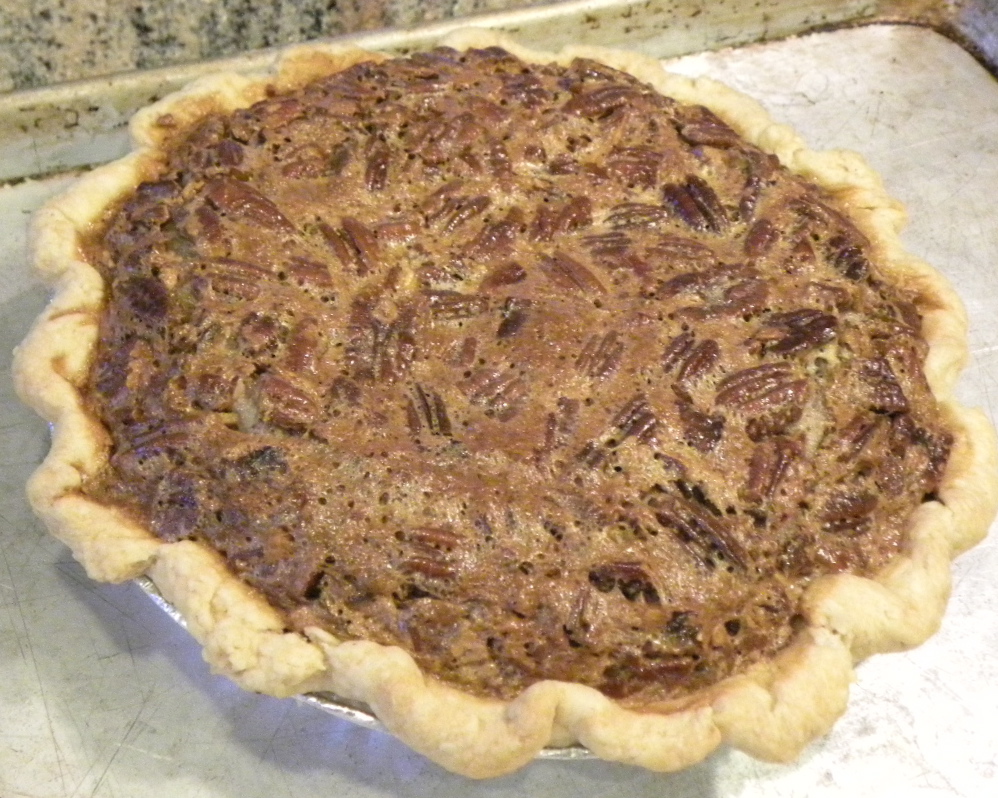 Bake at 350 degrees for 1 hour.  I often will take tin foil and lay it over the pie, while baking, to keep the crust from getting over done.  Sure you think it looks like a standard Pecan Pie.  Nothing too special.  Brace yourself.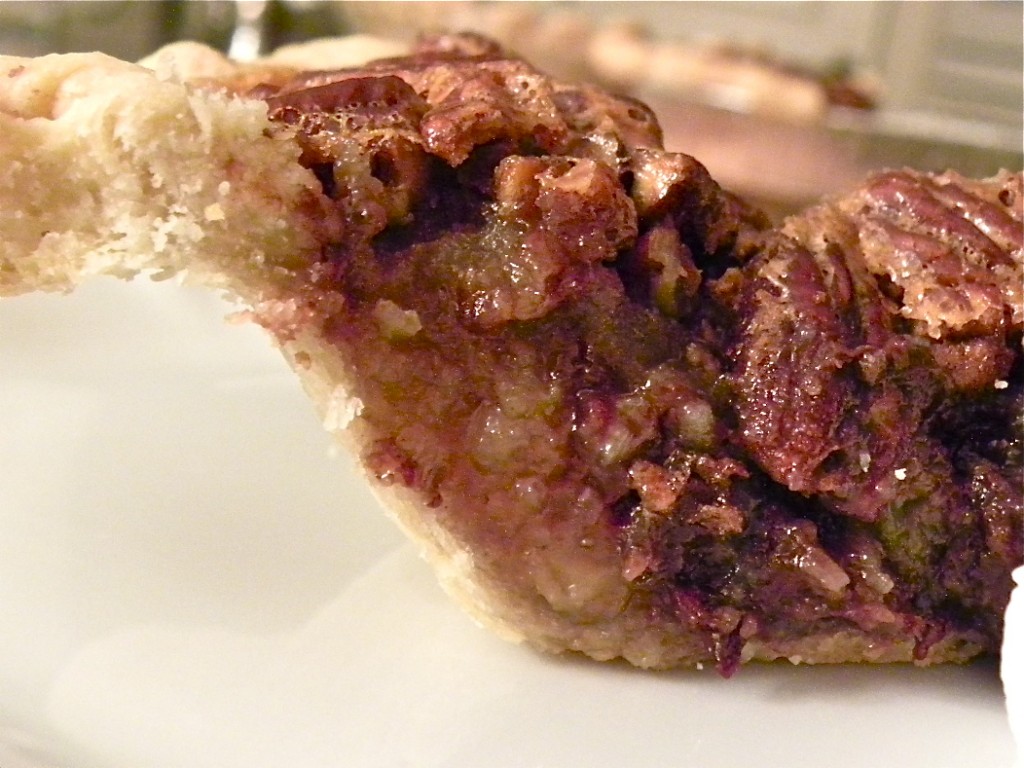 Wait, wait, wait for it.  Let your pie cool slightly before serving.  It's perfect if it's just slightly warm.  Well really it's perfect cold out of the refrigerator too…..  Look at those curves!  Oh, my my,…….
She doesn't need it, but a dollop of whipped cream completes this gorgeous pie.
[print_this]
Kentucky Bourbon Pecan Pie
adapted from Southern Living
1 unbaked 10″ Pie Crust
4 Eggs
1 cup light Corn Syrup
6 tablespoons melted Butter
1/2 cup granulated Sugar
1/2 cup Brown Sugar
3 tablespoons Bourbon, Jim Beam Whiskey
1 tablespoon Vanilla Extract
1 tablespoon Flour
1 cup chopped Pecans
1 cup Semi-sweet Chocolate Chips
Preheat oven to 350 degrees.
Combine eggs and corn syrup mix well. Add melted butter, sugar, and brown sugar mix on medium speed for 1 minute. Add bourbon, and vanilla continue to beat. Stop mixer and sprinkle flour over filling, resume mixing at medium to high speed for 3 minutes.  Fold in chopped pecans and chocolate chips, pour into pie crust.  Bake at 350 degrees for 1 hour.  If you are afraid of your crust becoming over done loosely drape tin foil over pie halfway through baking time.  Let pie cool before serving.  Serve with whip cream or vanilla ice cream.
[/print_this]
Do you have a Pie that makes your heart go pitter patter or Va vaVa VOOM?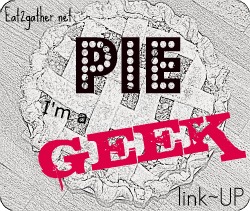 Pie how do I love thee let me count the ways…..COME ON BACK tonight around 11pm for the PIE GEEK link up!  Link up your favorite pie recipe from your blog or share it in the comments.  I will GIVING AWAY one of my favorite PIE PLATES from Longaberger Pottery!
'Time to put on my party dress…"