I am very excited to be partnering with Meijer to help promote the healthy eating-focused Produce for Kids® campaign!!  The campaign which launches May 31 and runs through June 27th is supported by 11 participating fresh fruit and vegetable companies. Meijer grocery shoppers are encouraged to support these brands by eating more nutritious fruits and vegetables. Shoppers can also sample simple, healthy Produce for Kids recipes at select stores on June 13. (see below for more details)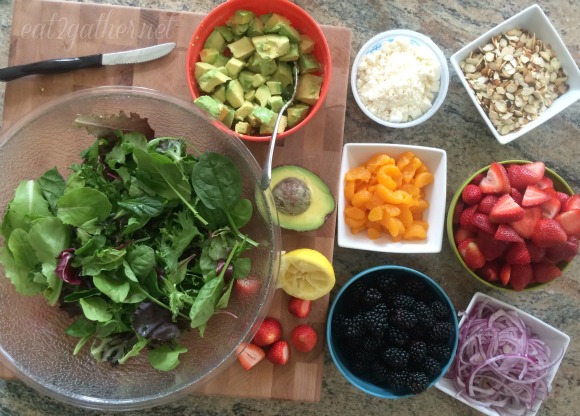 We need to allow our children to make good choices when it comes to what they eat, by making a salad bar allows them to choose what fruits and veggies they want and it makes eating fun.  It also engages kids in the process of feeding themselves well!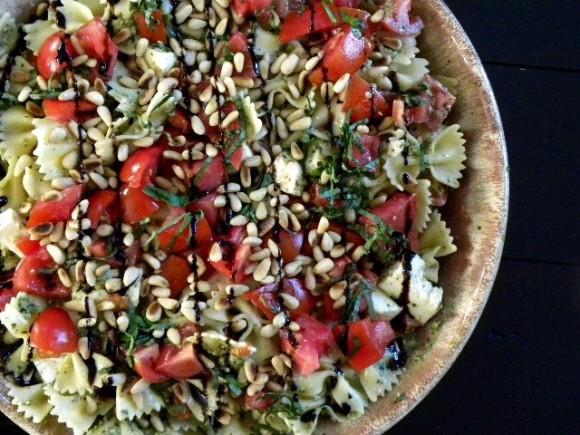 I've never met a kid that didn't like pasta!  Boil up their favorite pasta, let them pick two or three favorite vegetables, toss with fresh herbs, and pesto; add some grilled chicken on the side and you have yourself a quick healthy dinner.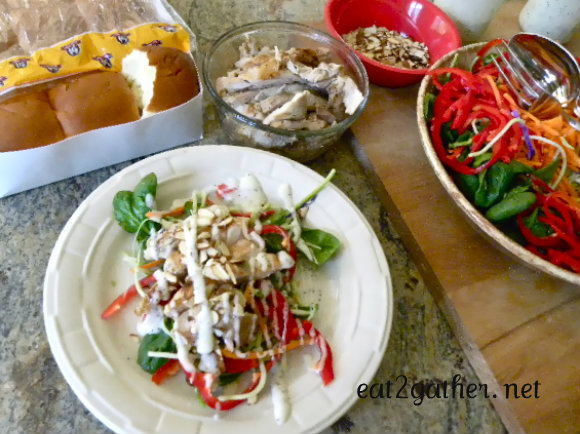 It doesn't need to be anything fancy, just lay it out on the counter or in the middle of the table and let them choose.  They may not choose what you would, or the variety that you hoped for, but I promise you after you do this a couple of times, they will become more adventurous eaters!!  You might too!
Picky eaters have children that are also picky!!  I'm not sure it's a proven fact, but I believe it to be true.  If you want your kiddos to eat healthy you need to set a good example for them.  Get adventurous!  Eat your fruits and VEGGIES!
 Visit the Produce for Kids website for 200+ recipes approved by registered dietitians and family tested!  You can also find meal planning tools, grocery store specific campaign details and healthy tips from real parents! (like me 😉 )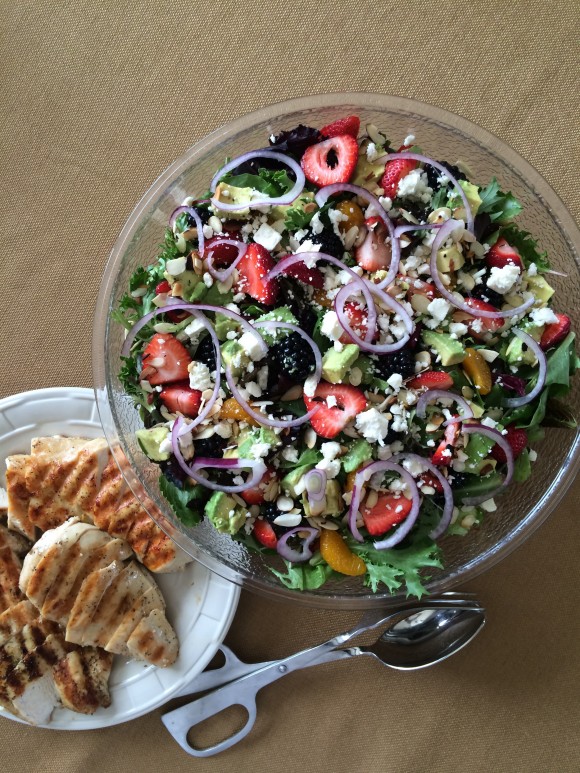 No time to make a whole salad bar?  I understand.  Life is busy.  Make a salad with all sorts of fruits and vegetables that you know your family likes.  Bake or grill some chicken and Voila!  It's as easy as that!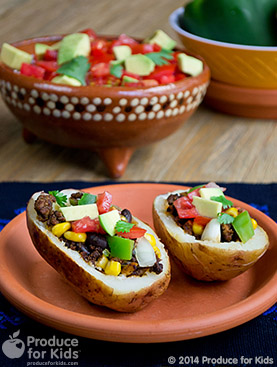 How about this Fiesta Baked Potatoes?!  Baked potatoes are another great option for letting your kids make their own healthy choices.  You could make a Baked Potato Bar with cheese, bacon, sausage, all sorts of vegetables.  The skies the limit!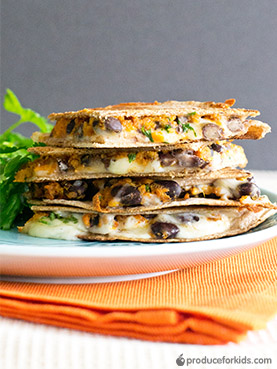 Quesadillas are another great option!  You can fill them with all sorts of protein, and veggies, add a bunch of cheese and your kid will think you are the best!  Just like pasta….I've never met a kid that didn't love quesadillas!!
Be sure to FOLLOW along on social media -> -> Facebook = Twitter = Pinterest = Instagram  Use the hashtag #produceforkids when sharing the healthy meals your family is eating!!
For more information about the Meijer and Produce for Kids campaign, visit www.produceforkids.com
About Produce for Kids®
Produce for Kids® is a philanthropically based organization that brings the produce industry together to educate consumers about healthy eating with fresh produce and raises funds for local children's non-profit organizations. Since its creation in 2002 by Shuman Produce Inc., Produce for Kids has raised more than $5 million to benefit kids.
About Meijer
Meijer is a Grand Rapids, Mich.-based retailer that operates 207 supercenters and grocery stores throughout Michigan, Ohio, Indiana, Illinois and Kentucky. As a pioneer of the "one-stop shopping" concept, Meijer stores have evolved through the years to include expanded fresh produce and meat departments, as well as pharmacies, comprehensive electronics departments, garden centers and apparel offerings. Additional information on Meijer and the ability to shop for more can be found at www.meijer.com. Follow Meijer on Twitter @twitter.com/Meijer and @twitter.com/MeijerPR or become a fan at www.facebook.com/meijer.
About Jump with Jill
The world's only rock & roll nutrition show Jump with Jill uses music and dance to celebrate healthy habits by transforming nutrition education into a live concert. Created by a Registered Dietitian and professional musician, the show uses singable anthems guaranteed to get students moving and learning about healthy habits.
Disclaimer: I was compensated by Meijer to promote the Produce for Kids campaign.  Know that I only work with a select brands and campaigns that fit my philosophy on getting your family to the table and feeding them well!  As always all thoughts are my own!