Grandma's Snowball Cookies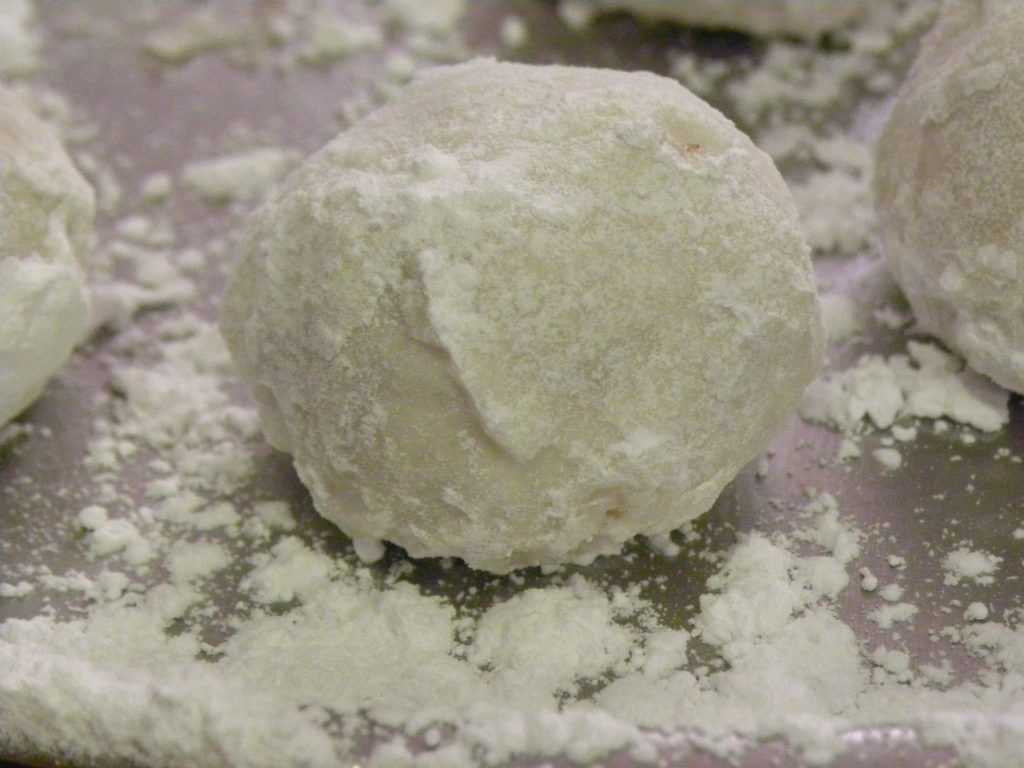 It wasn't Christmas around our home, growing up, until my mom made Grandma's Snowball Cookies!  After I got married I called my mom and asked her for the recipe.  She gladly passed it on to me, but I remember asking her, "Is that all?  There isn't anything else in them?  Just flour, butter, almonds, vanilla and a dash of salt…really?".  My momma assured me that was all, well and of course powdered sugar to roll them in, hot out of the oven.
As you can see, they look like snowballs, but ooooO they taste so much better!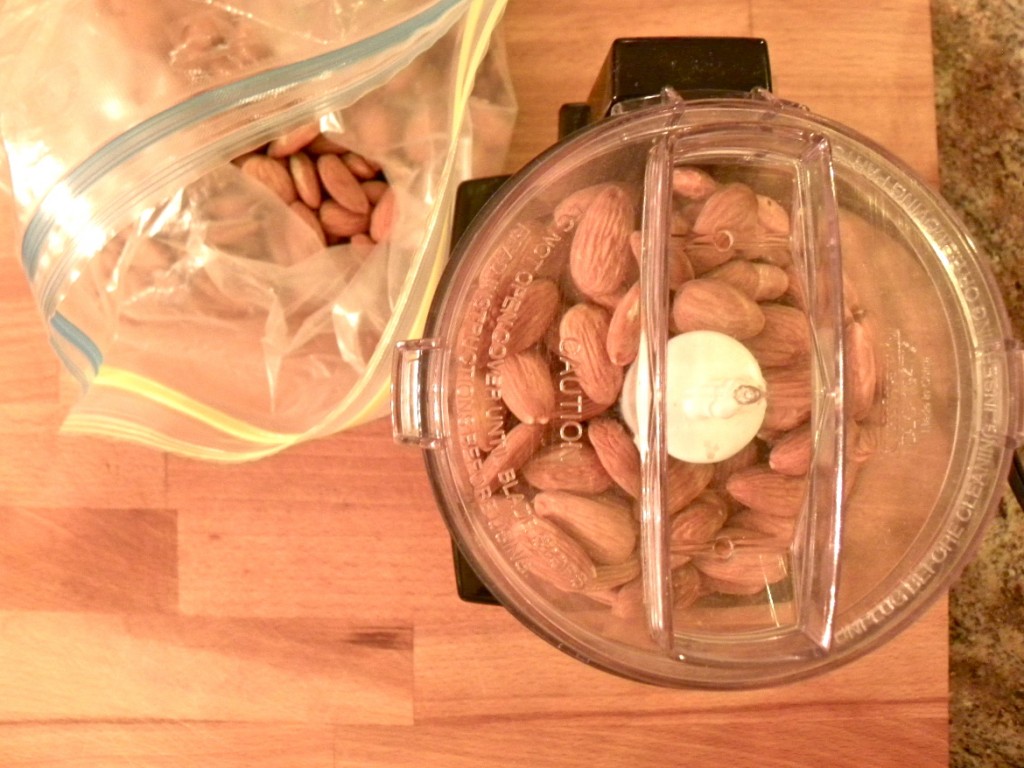 First you will need to grind some almonds, 1 cup of ground almonds.  Before I bought this handy dandy mini food processor I used my coffee grinder.  I had to clean it out really well before I ground nuts in it, mind you, but hey it worked just fine.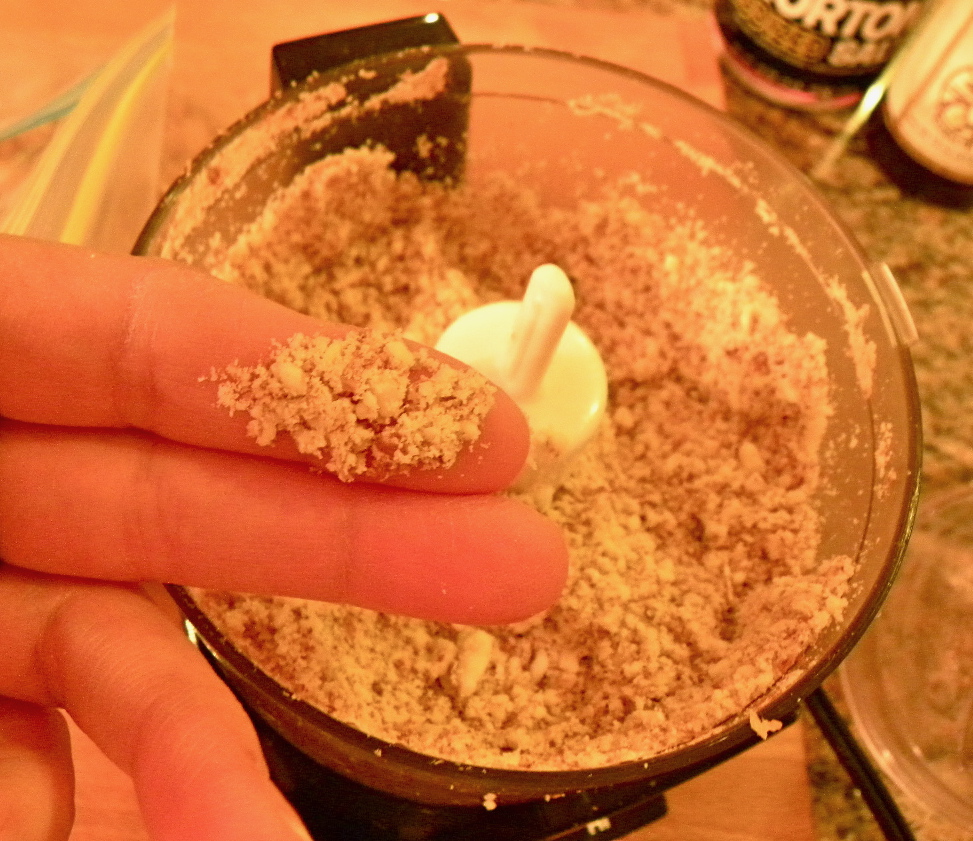 You want to grind the almonds up really fine.  You may be able to find ground almonds in your grocery store.  Which would make this recipe even easier!  I know Trader Joes has them…but I don't have a TJ's close by so….wah-POO!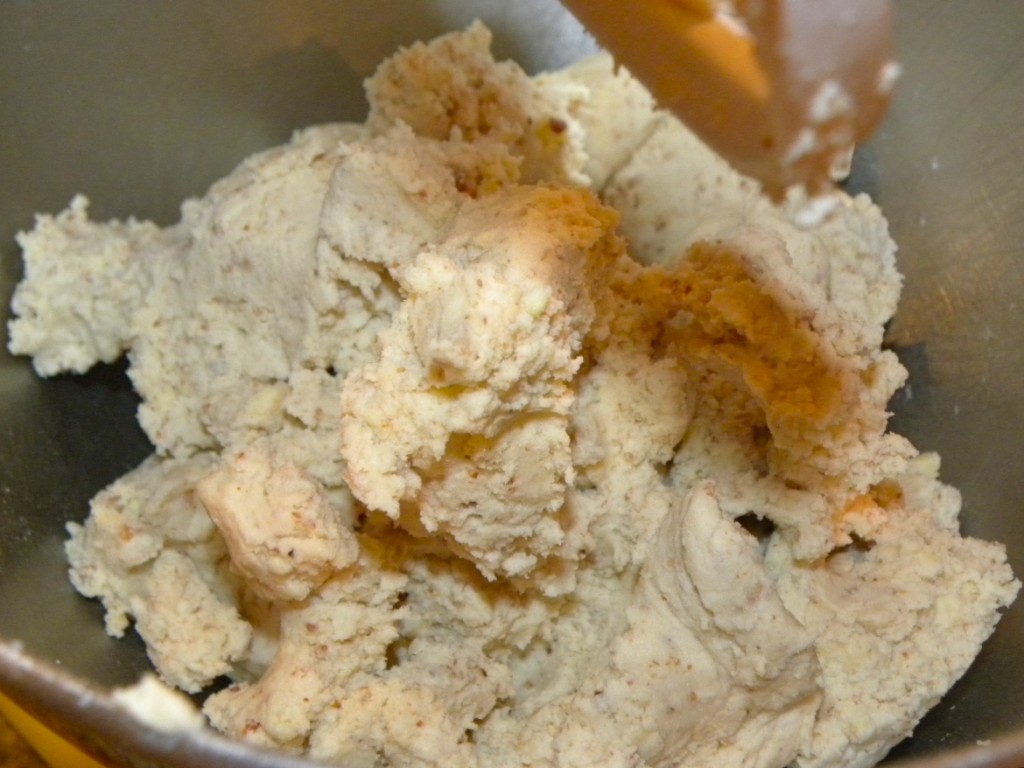 Cream the butter, then add the flour, ground almonds, salt, and vanilla mix on medium speed until the dough forms a ball.  The dough will appear crumbly at first, have no fear! Keep calm and mix on,  it will come together.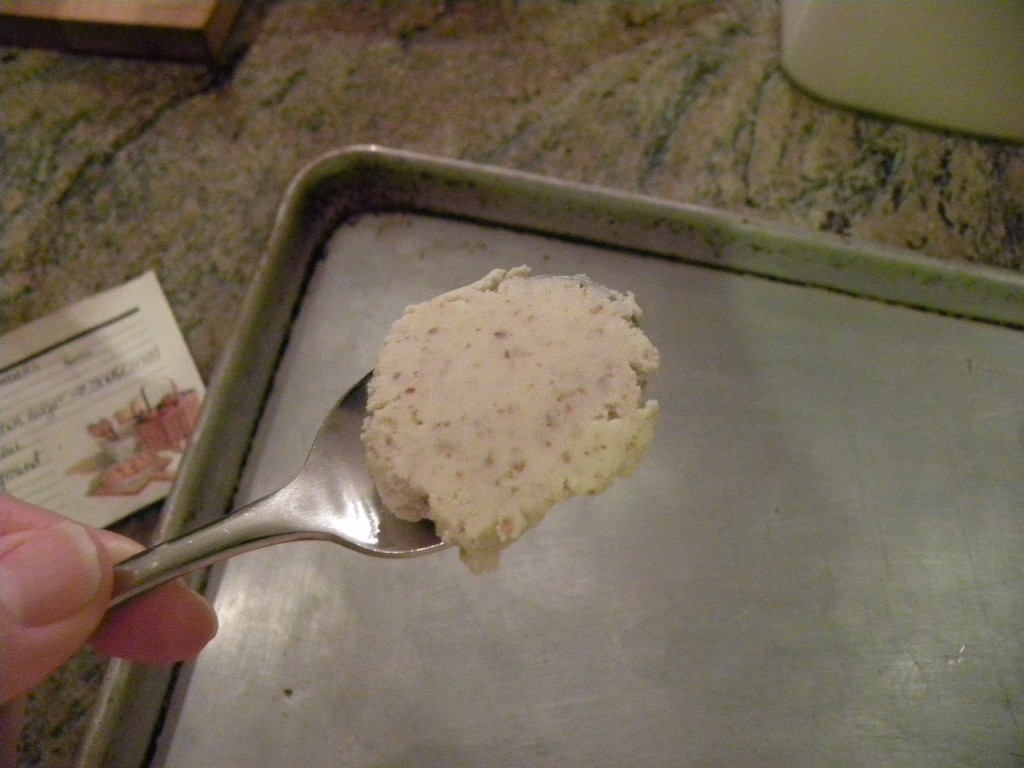 Using an everyday teaspoon I scoop the dough out and….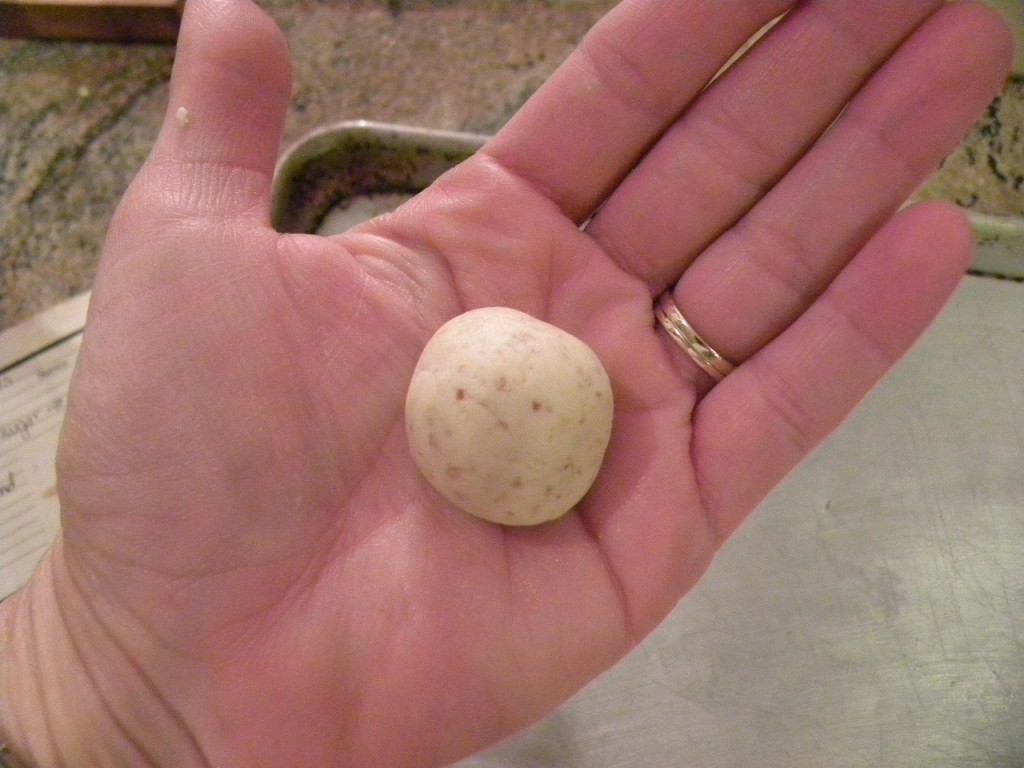 roll it into a ball in the palm of my hand.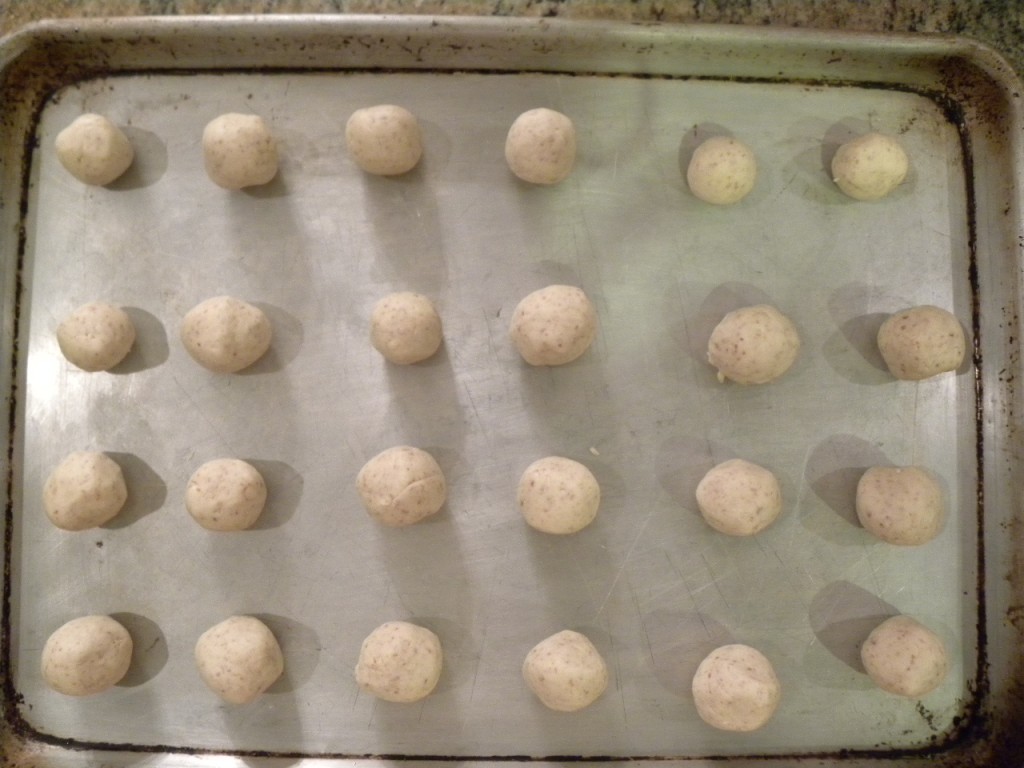 These cookies will hold their ball form, so you can fit quite a few cookies on a baking sheet at a time.
Pop them in a 350 degree oven for 15 minutes.  While the cookies are baking, measure 1 1/2-2 cups of confectioners sugar into a bowl to roll your cookies in.
Funny story about the confectioners sugar.  On the original recipe my grandma has 1/4 cup of sugar written down.  There is NO way on this green earth of ours that I would be able to roll 40 cookies in 1/4 cup of sugar and make them look purdy and snowbally….but somehow my Grandma did.  How is it that back "in the day" people always seemed to be able to do more with less??  Answer me people!  I need to know!
Another not so funny story my dog Jack stinks to high heaven right now, and it's making me want to up chuck.  Sorry I know that this is not an appetizing subject to write about while sharing Grandmas cookie recipe…but we're friends right?  I just felt the need to tell someone about my stinky doggie. Thanks for listening.  Now lets get back to the balls. Snowballs.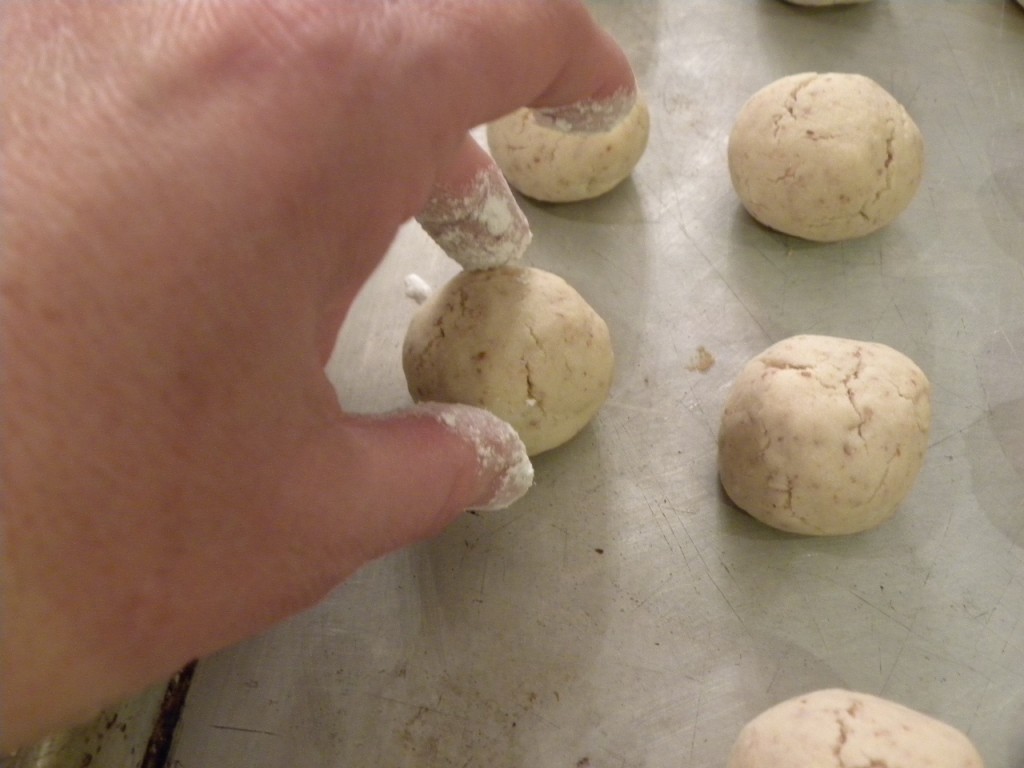 Hopefully your fingers are not too wussy to pick up a hot cookie and plop it in some sugar, because that's what you will need to do.  After taking the cookies out of the oven, let them rest for just a minute(maybe just 30 seconds), then pick them up and roll them in the bowl of powdered sugar.  Like so………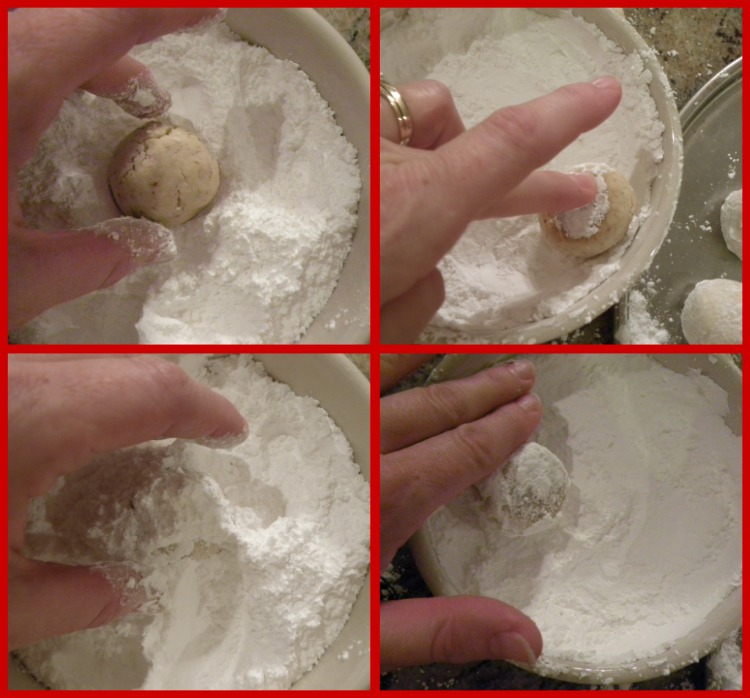 Just like you are rolling a snowball.  I hope you have all had the pleasure of rolling a snowball at some time in your life.  If not….well here is your chance!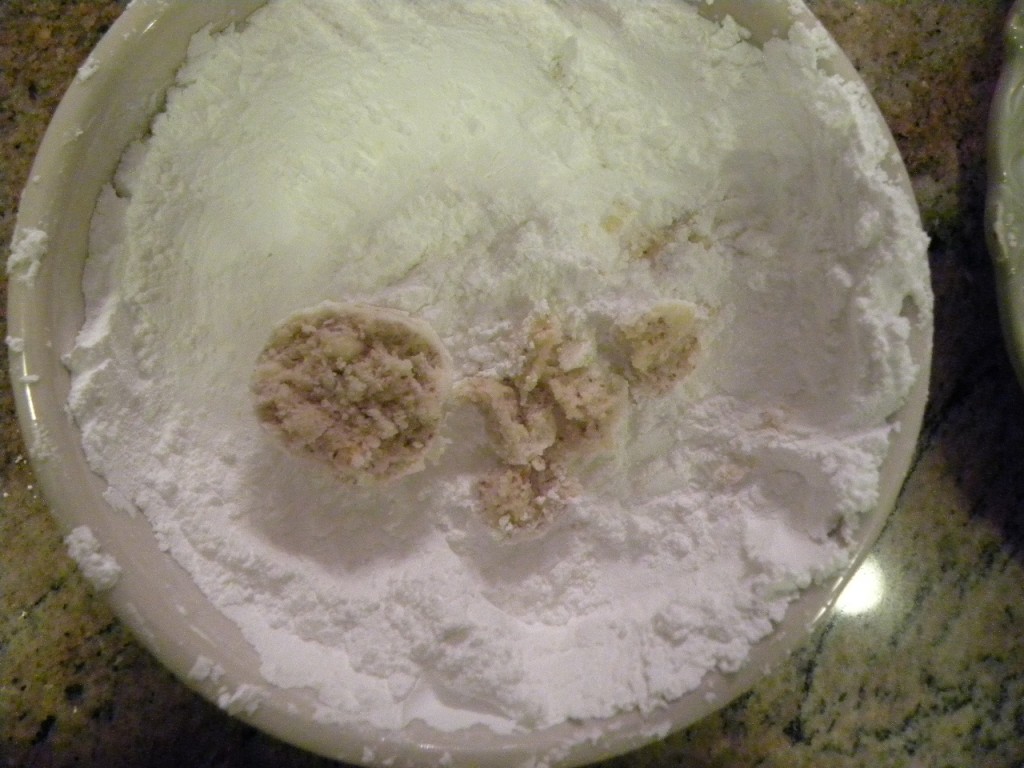 Be gently, I got a little pushy with this little guy and he busted on me.  It was sad.  So sad I had to scoop him out and eat him right on the spot.  All gone, buh-bye. Yum.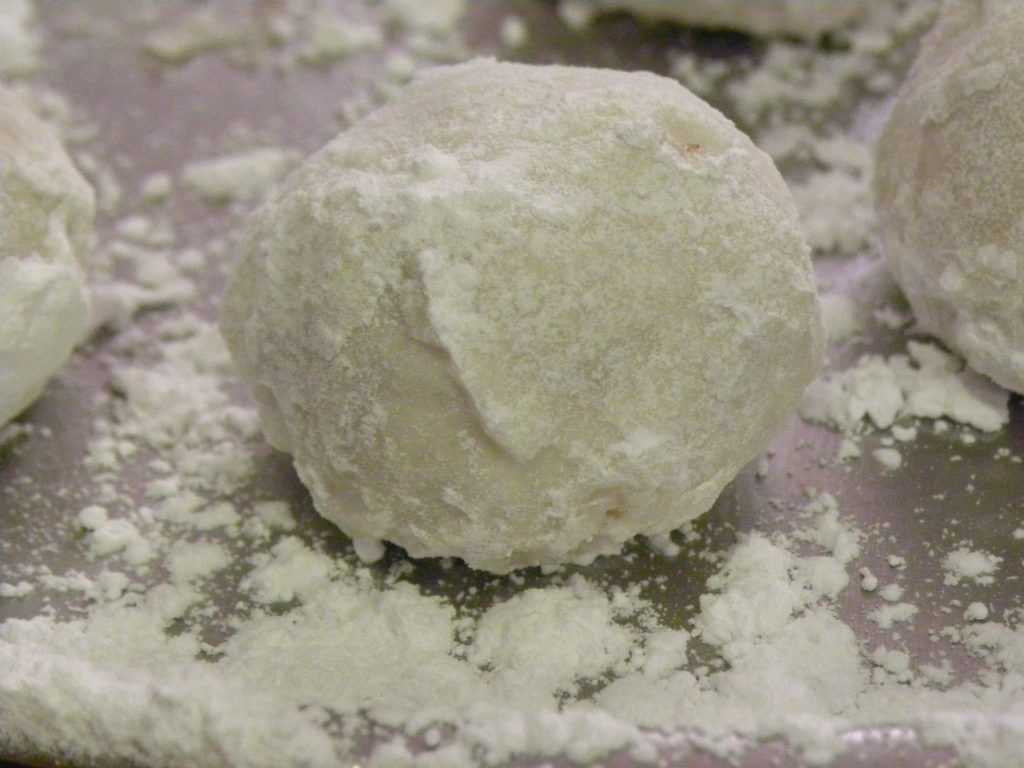 Place them on a cool cookie sheet and let cool.
[print_this]
Grandma's Snowball Cookies
35-40 cookies
1 cup Butter, softened
1 cup of ground Almonds
2 cups of Flour
1/4 teaspoon Salt
1 teaspoon Vanilla
1-2 cups Confectioners Sugar, for "snowball" rolling
Preheat oven to 350 degrees
Cream butter with mixer, gradually add in flour, ground almonds, salt, and vanilla. Continue to mix on medium speed until dough is no longer crumbly and forms a ball. Roll dough in to balls one teaspoon at a time, in the palm of your hand. Balls should be 1 inch or less in diameter, bite sized. Bake at 350 degrees for 15 minutes. Remove from oven, let stand for just a minute, then take hot cookies and gently roll them in powdered sugar, set on parchment paper to cool. Once Snowball Cookies have cooled completely, you can store them in an airtight container for up to one week.
[/print_this]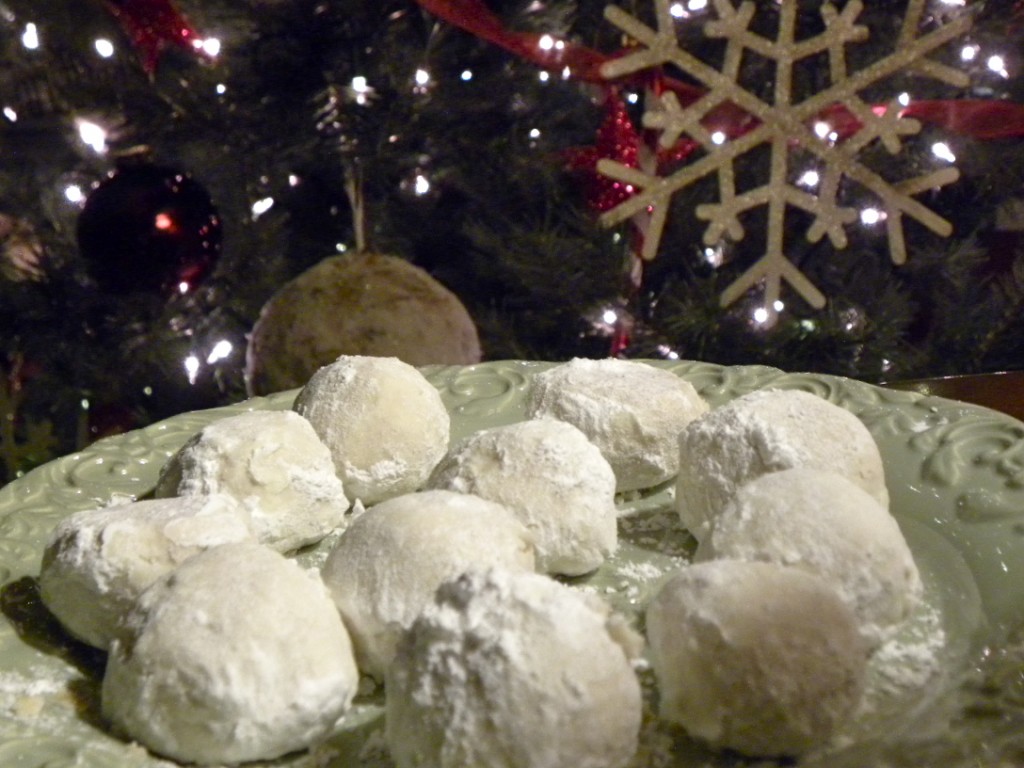 I think Santy Claws would love to find these cookies next to the tree at your house on Christmas Eve.
Enjoy!
Sheila