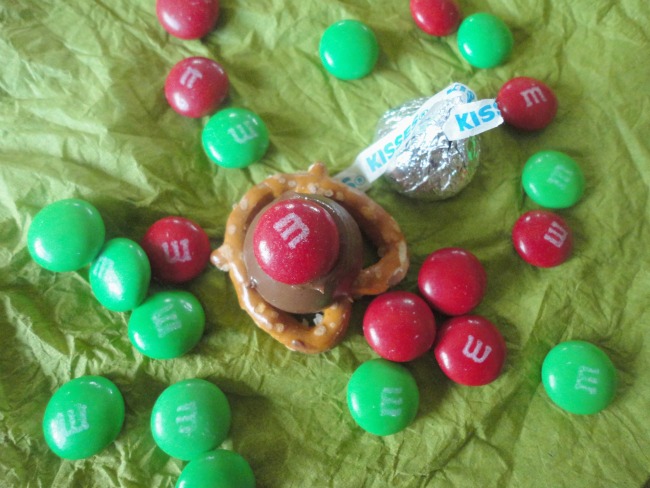 Rudolphs Noses are my kiddos all time favorite Christmas Treats to make and to eat! They are so easy kids of all ages can make them.  If your kiddos can unwrap a Hershey Kiss they can make Rudolphs Noses.
Here's what you will need: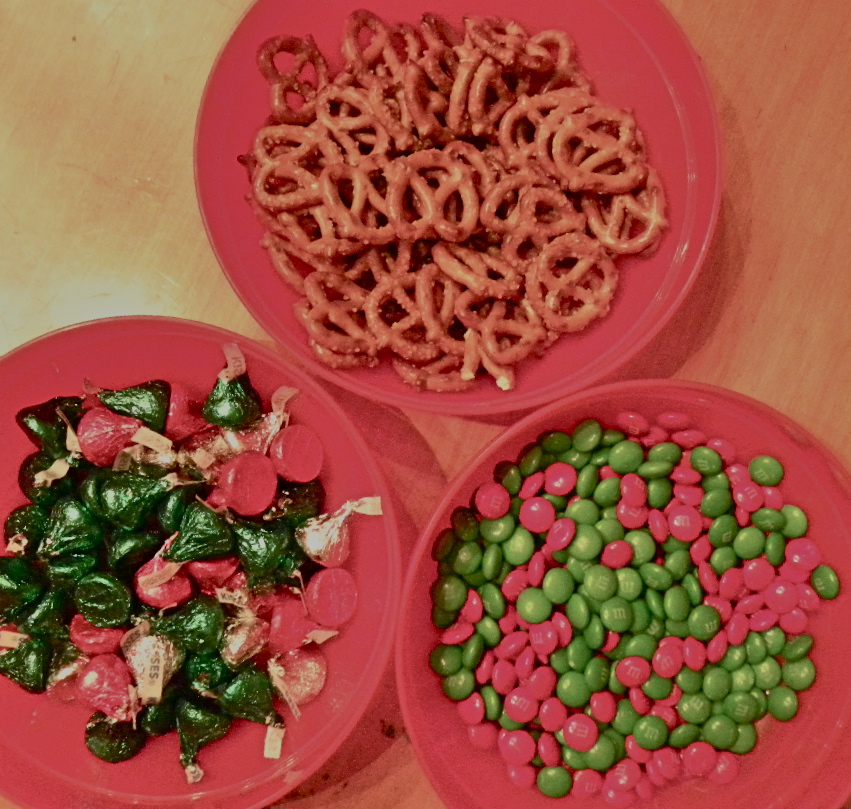 Hersheys Kisses, Christmas M&M's, and Pretzel twists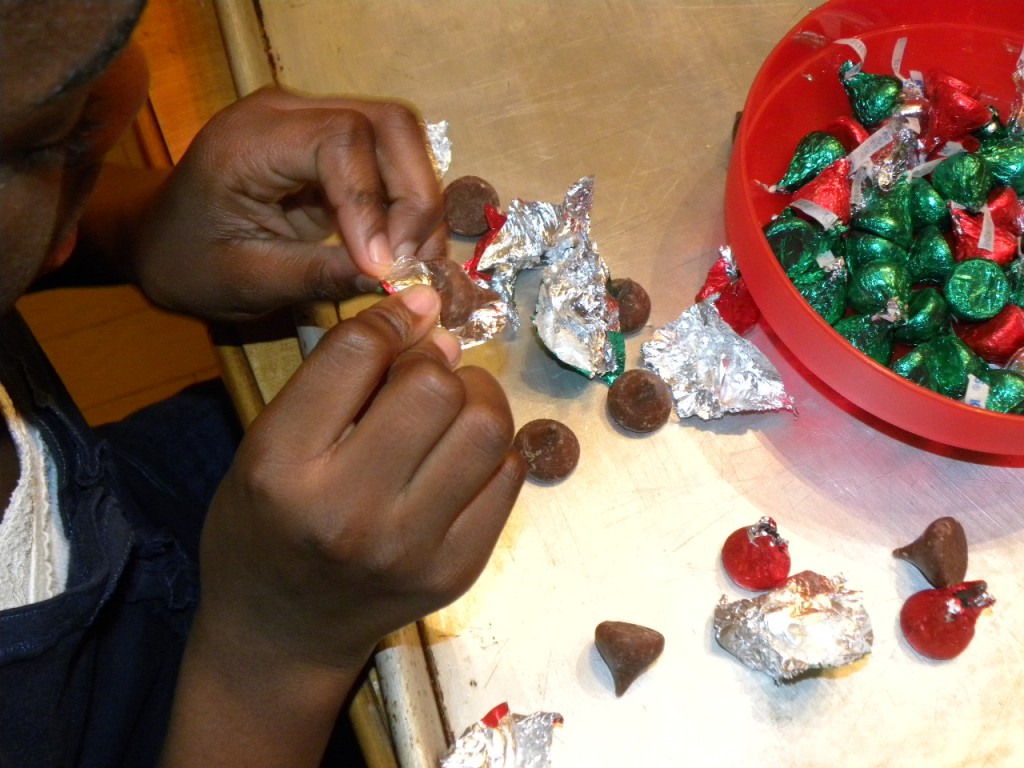 Unwrap Kisses without eating too many.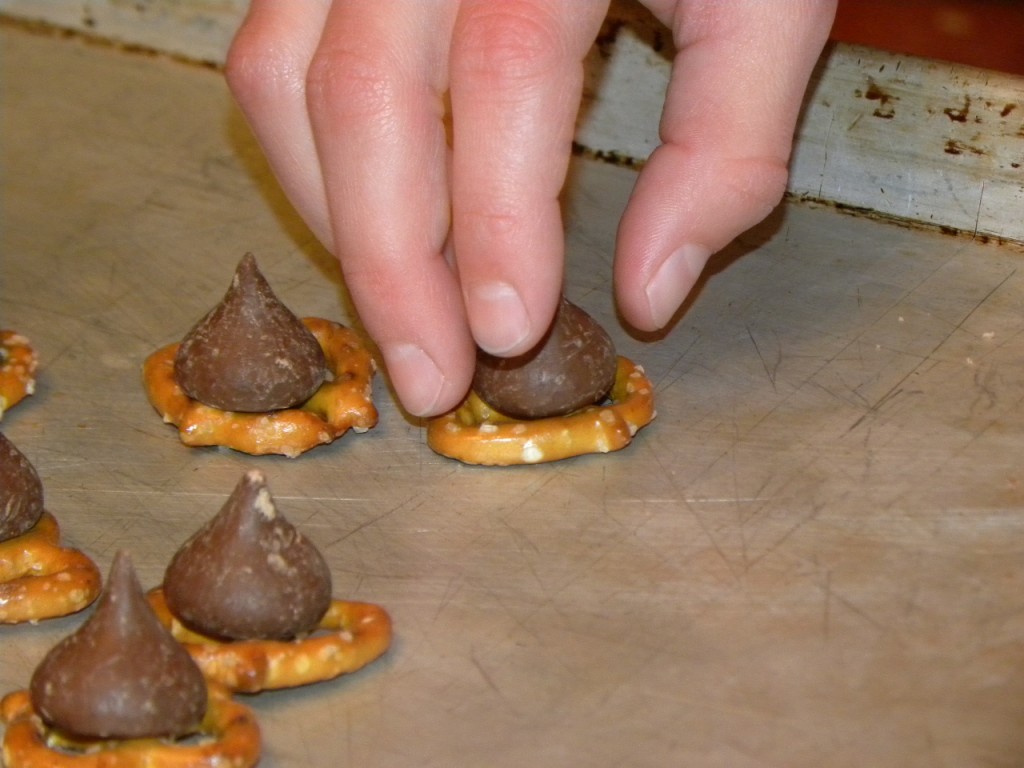 Place one Kiss on each pretzel, like so.  Then pop your baking sheet in a 250 degree oven for 3-5 minutes.  You want the Kiss to be melted but still hold is shape.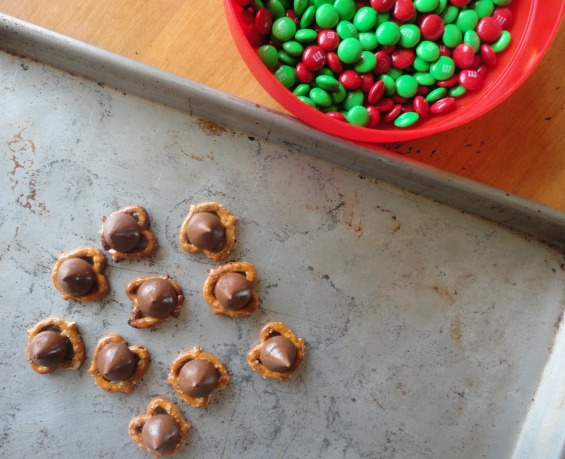 See how the Kisses are glossy?  The are perfectly softened all ready for you to push a M&M on the top.   Like so…..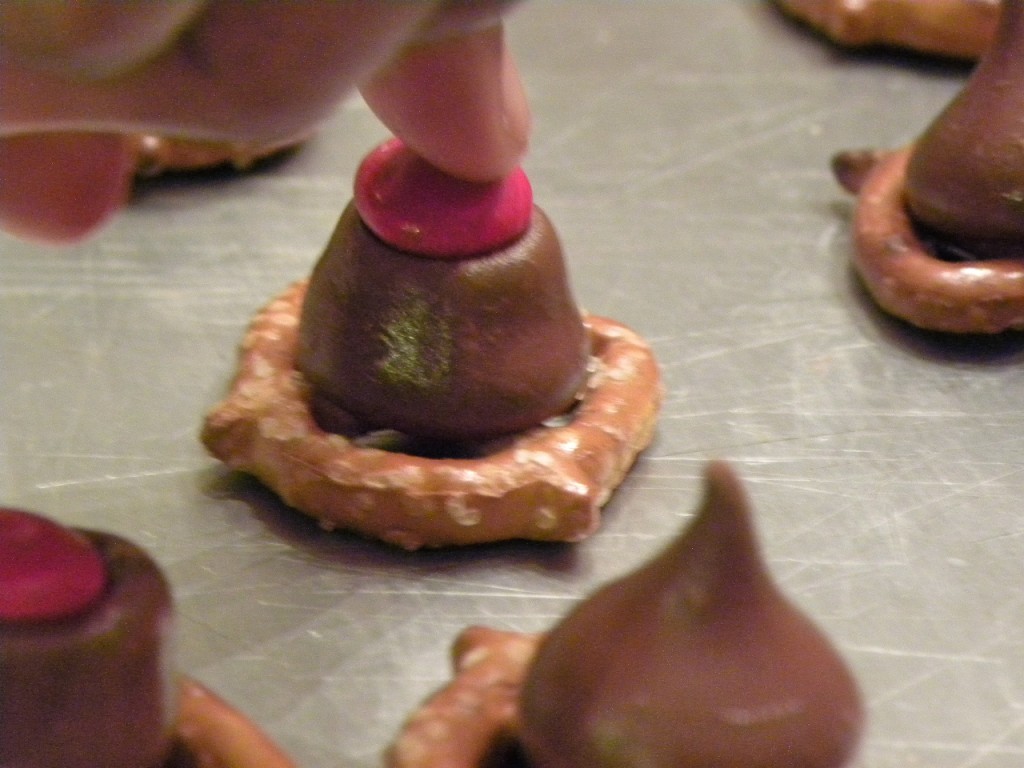 WARNING: you must refrain from tossing these down your pie hole one after the other.  They are so gol darn scrumptious when they are warm.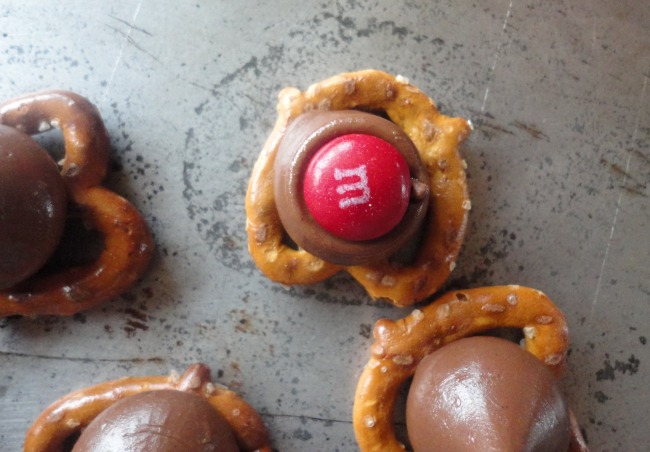 "Ruldolph the red nosed pretzel, had a very shiny nose
And if you ever ate one, you tingle down to your toes…"  I hope you don't mind I felt inspired.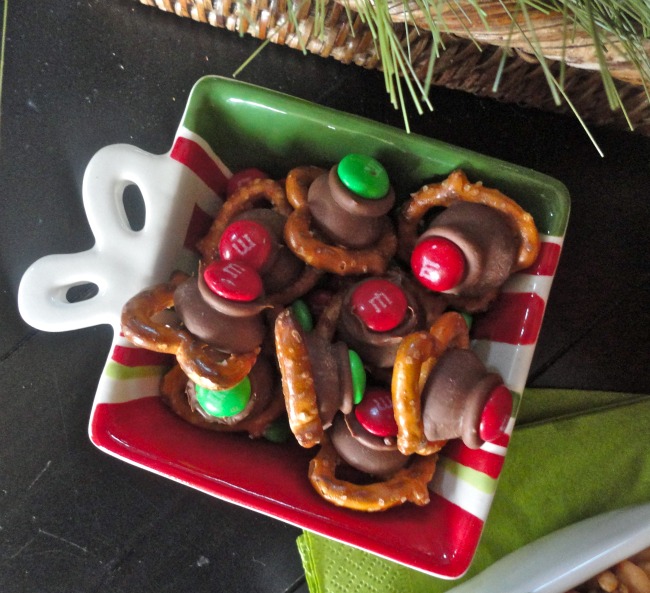 That's it! That's all there is to it.  Rudolphs Noses are the perfect sweet and salty bite!
Have a Holly Jolly Christmas!
Sheila
One teensie note: if you are making these with your wee ones, and you are afraid they might burn themselves on the pan while placing the noses on the Kisses, I would carefully remove the pretzels with melted Kisses onto a plate and let them do it form there.