I'm going to make this short and sweet.
Make this dip!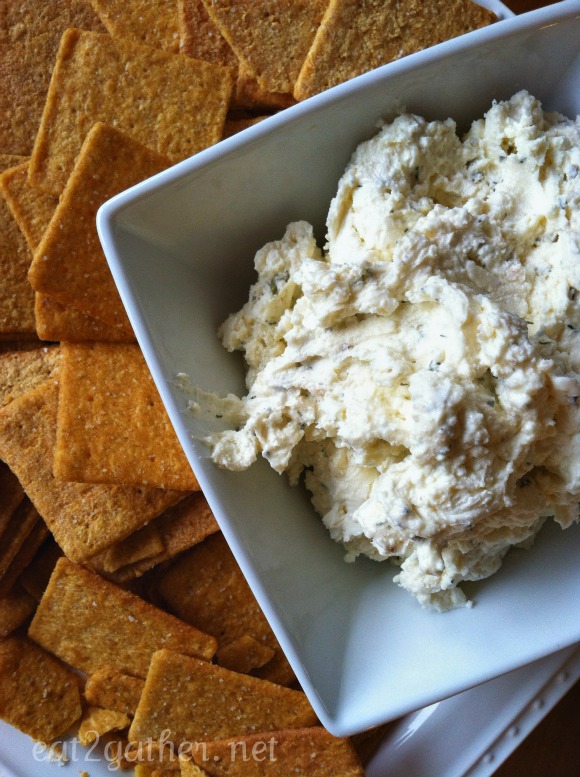 I promise you you will never want to make another dip again.
Kristi served this to us at our last book club.  We all hovered over the bowl like a bunch of vultures.  I told her I had to have this recipe!  And can I please share it on my blog?  She's so sweet she said "I would love it if you shared it on your blog!" Mwah xoxo!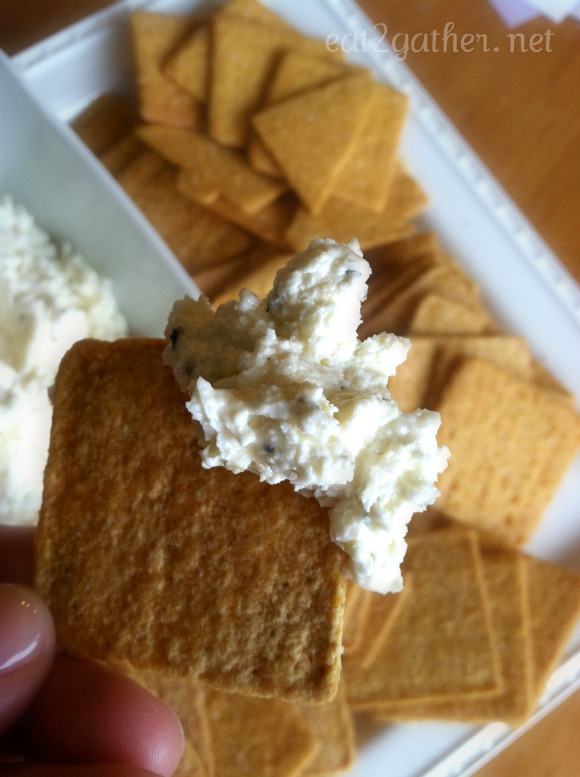 This dip is crazy simple, but insanely perfect for crackers and veggies, and pretzels……I also have had the notion to spread it on french bread and bake it under the broiler.  I haven't yet, but I'm pretty darn sure it would be amazing!
Oh did I mention that Feta Herb Dip is phenominal as a spread for sandwiches and wraps? It is…take note!  Feta Herb Dip might just be THE dip of summer 2013.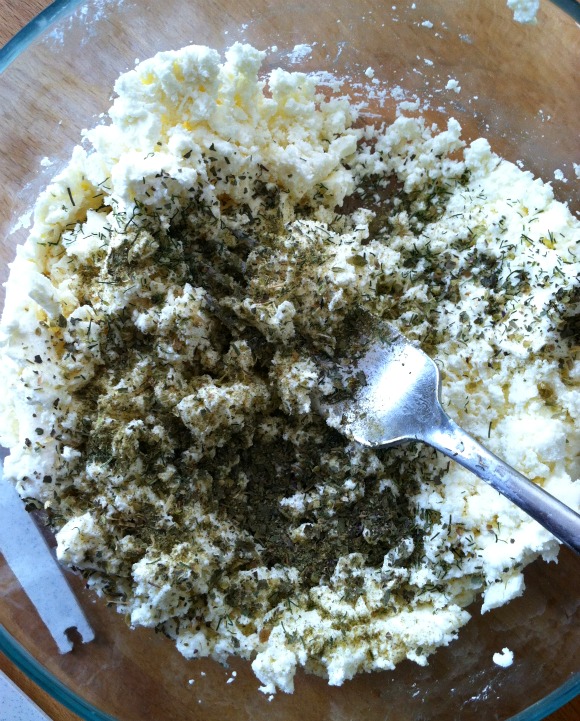 One of the things I love about this dip it's a one bowl dip!  Add all the ingredients….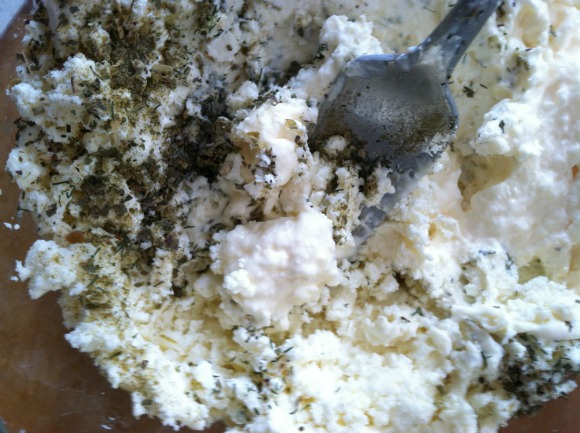 Smash them together with a fork and Voila! It's the dip of the century.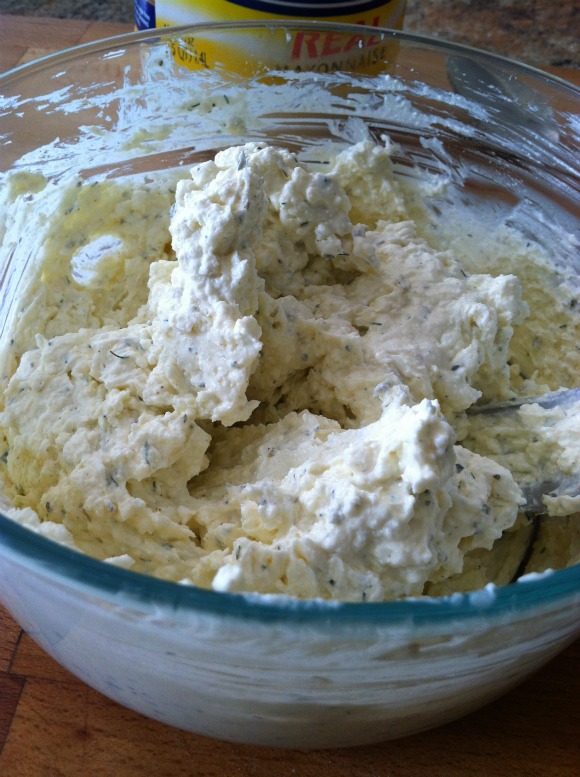 If you prefer your dips whipped, and lump free well by all means use your food processor or a beaters to get this really smooth.  But I kind of prefer a lump of feta or two, like a little treasure waiting for my cracker!
[print_this]
Feta Dip / Spread
makes approximately 2 1/2 cups
8 ounces Feta Cheese
8 ounces Cream Cheese, 1 block
2/3 cup Mayonnaise
1/2 teaspoon dried Basil
1/2 teaspoon dried Oregano
1/4 teaspoon dried Dill
1/8 teaspoon powdered Garlic
1/8 teaspoon ground Thyme
Beat all ingredients together with a mixer, or you can use a fork if you want to go old school. Store in an air tight container. Serve with pretzel crisps, crackers or as a spread for wraps.
Enjoy!
[/print_this]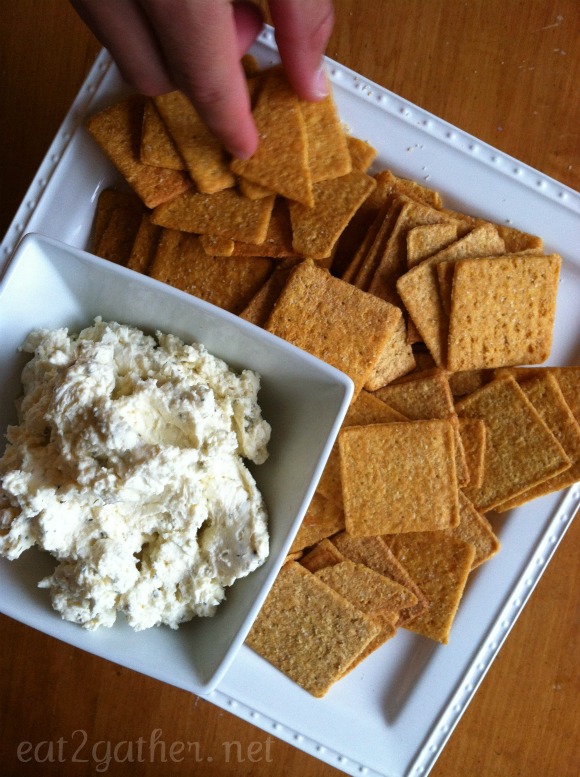 This dip has turned up at every gathering since book club in May.  It cannot be stopped.  It's the dip that keeps on dipping, or giving, or yumming.  It's dipOlicious!
Sorry one last dip comment…
It's the bomb dippity!
Happy dipping 😉