I love roasted vegetables.  Roasting caramelizes the natural sugars that are in certain vegetables.  Roasting can also bring out a nutty quality in vegetables like broccoli and brussel sprouts.  I've roasted just about any and all vegetables  that I can get my hands on and I love them all!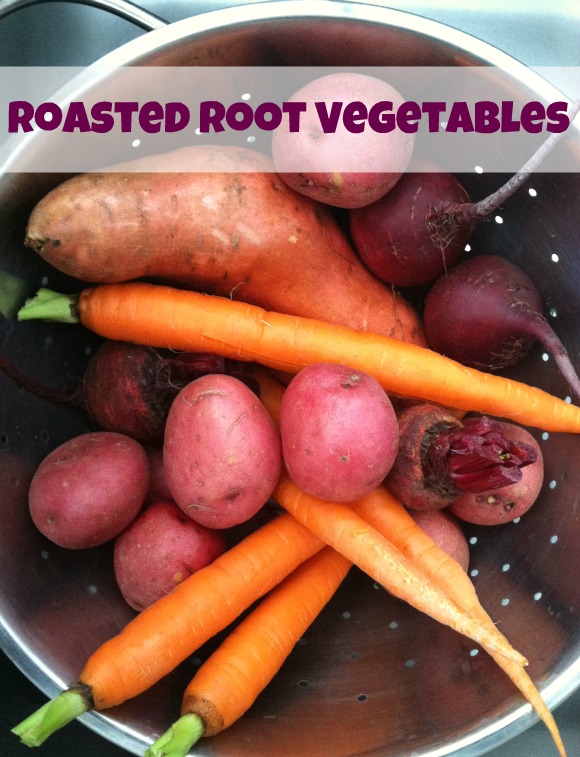 Roasting vegetables is extremely simple.    Once you've roasted the vegetables of your choice you can eat them as a side, or keep them in your refrigerator to use in other tasty recipes though out the week.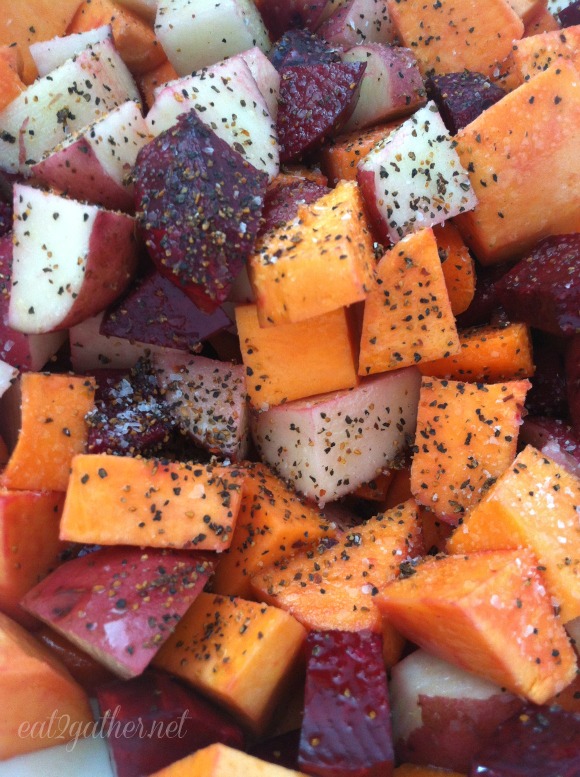 A few quick prep steps and you'll  be roasting your way to delicious.  I never make enough of these when I make them.  My kids pop them in their mouths like candy.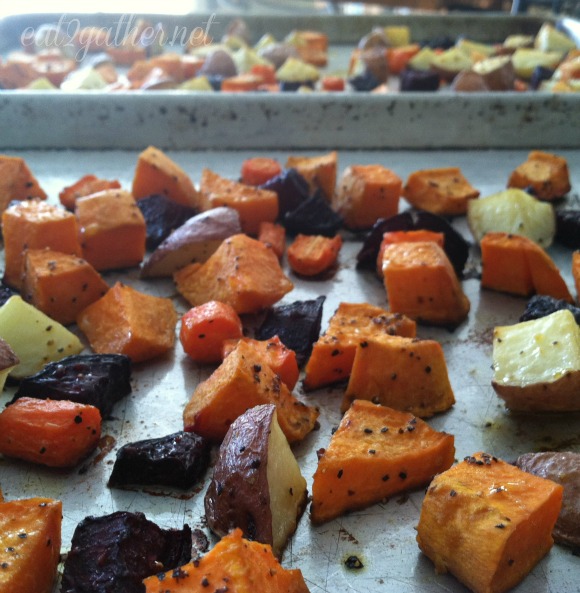 The number one way we enjoy roasted vegetables is as a side dish with fish or meat; add a salad and you have yourself an easy and delicious healthy meal!
[print_this]
Roasted Root Vegetables
2 Carrots
1 large Sweet Potato
4 Beets (small-medium in size)
6 Red Skinned Potatoes
2 tablespoons Olive Oil
salt and pepper
Preheat oven to 400 degrees
Peel carrots, beets and sweet potato and cut into 1/2 inch chunks add to a large bowl. Wash red skinned potatoes and cut in to 1/2 inch chunks add to bowl with other vegetables. Toss with olive oil; add salt and pepper to your taste. Spread vegetables out on two baking sheets bake in a preheated 400 degree oven for 30 minutes.
Options: Add any root vegetable that you love, turnips, and parsnips, would work great in this roast vegi party!
Enjoy!
[/print_this]
There are many recipes that roasted root vegetables can be used in, stay tuned I will be sharing a few of them  in the weeks to come!
I love sharing a table with you! Sheila