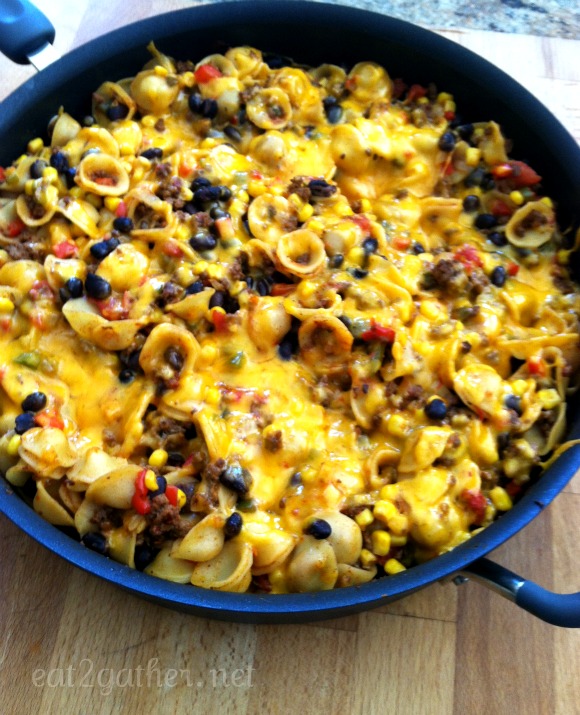 One of my favorite pasta shapes is Orecchietta.  I don't really care to spell it, but I love to cook with it!  It's so cute, like a little button, and it grabs on to the ingredients in any dish like a little plunger.  Sorry here I go with the potty talk right off the bat……
Such an appetizing dinner table discussion.  Plungers.
What does your family talk about at the dinner table?  
Our dinner conversation always lands on the toilet at some point, or some horrific story that Ken has brought home from the E.R.  Recently that would be hands being blown off by fireworks.  MMhmmm real life lessons here folks….
So you know we love ourselves some Mexican fare around here, and we also love ourselves some pasta so I decided to mix the two together and this is what I got.  It was gobbled up happily by all, so I thought that made it well worth sharing! (pssst  It's super easy came together in less than 30 minutes!)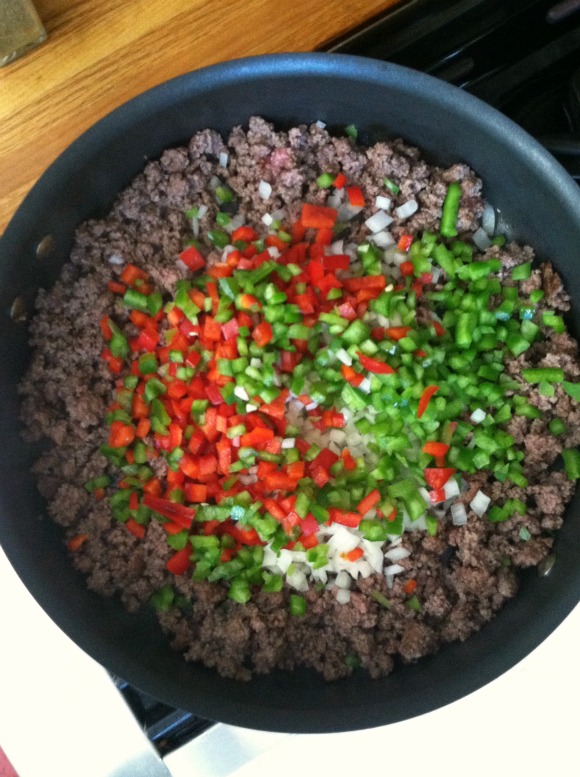 Brown your meat, it can be ground beef, turkey, or chicken….pick your poison. Add in peppers and onion and saute until they are tender.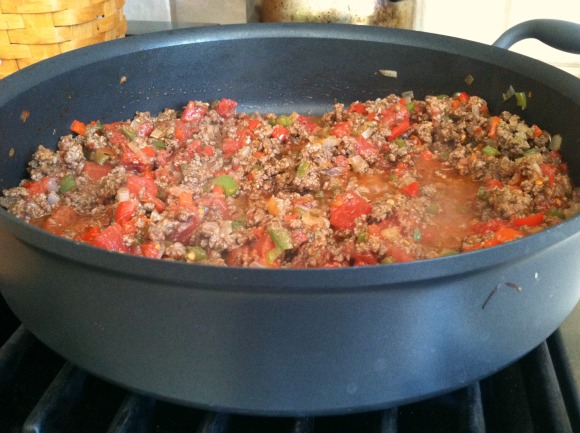 Next  add in the El Pato sauce, this can be found in the international section of your grocery store.  El Pato is life changing, buy a case of it!    You can also toss in the spices at this time, let simmer while you cook and drain the orrichesty pasta…er um orchidchestia pasta, ummm-er I mean a sheesh call it what you like! Actually you could use any type of pasty you have on hand, I just happen to like this pasta for its plunger qualities.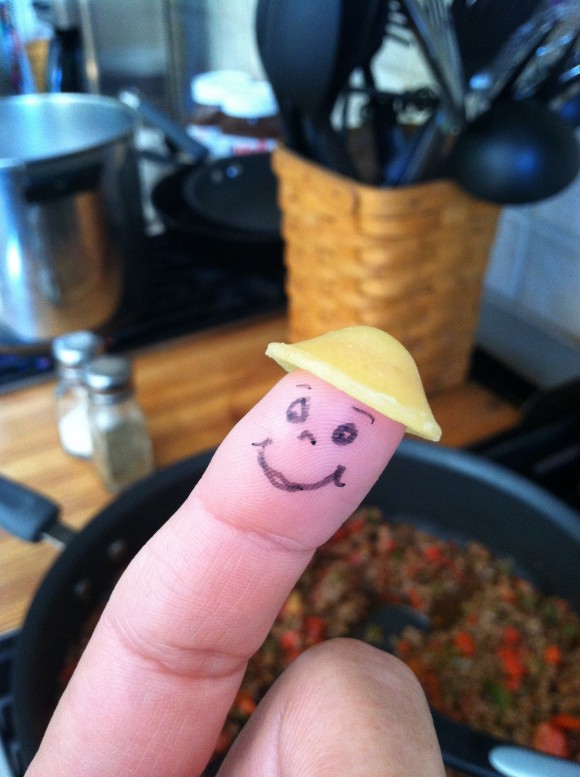 Say hello to Mr. P.P. (a.k.a. plunger pasta).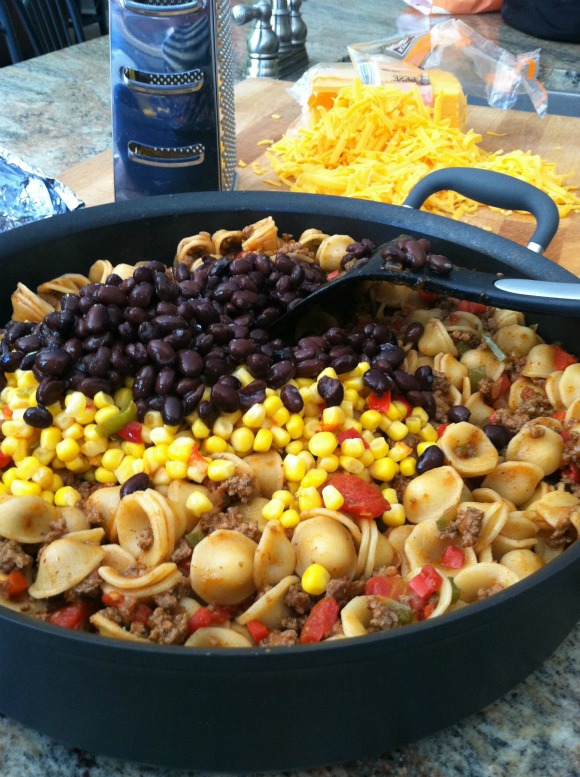 When pasta is done, al dente',  add it to the sauce with the beans and corn, and some cheese, sprinkle remaining cheese on top and pop it in the oven for 15 minutes to melt the cheese and serve with your favorite condiments.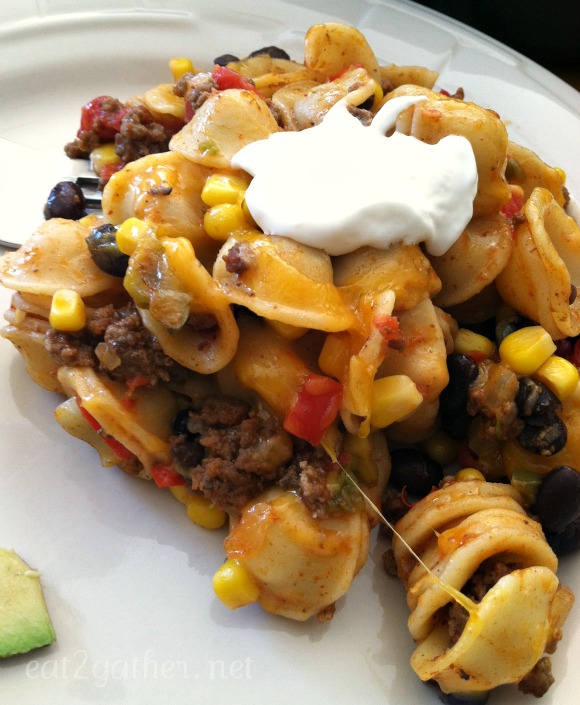 Mine is guacamole and sour cream!
Are you able to get your family around the dinner table this summer….or has life careened out of control for you?  Getting around the dinner table doesn't mean it has to be the table in your home, it can be pizza at a picnic table in a park, or on a blanket at the beach….get creative!
[print_this]
Tex-Mex Orechietta Pasta
serves 8
1 pound Orecchietta Pasta, cooked al dente
1 pound Ground Beef
1 Red Pepper, cored and diced
1 Green Pepper, cored and diced
1/2 cup Onion, diced
1 7 ounce can El Pato Salsa de Chile Fresco
1 14 ounce can Petite Diced Tomatoes
1 teaspoon Chile Powder
1/2 teaspoon ground Cumin
1/2 teaspoon dried Oregano
1 can Corn, drained
1 can Black Beans, drained and rinsed
2 cups grated Cheddar Cheese
salt and pepper to taste
Preheat oven to 400 degrees.
Cook pasta al dente, set aside. Brown ground beef with onion, and peppers. Add in diced tomatoes, El Pato sauce, chili powder, cumin, oregano and let simmer for 5 minutes. Combine ground beef mixture with pasta, beans, corn, and 1 cup cheese. Taste. Add salt and pepper if needed. Keep in pan if it's oven safe, if not transfer pasta to a casserole dish, sprinkle with remaining cheese, place in oven and bake for 15 minutes or until cheese is melted and bubbly.
Serve with pica de gallo, sour cream, guacamole.
Enjoy!
[/print_this]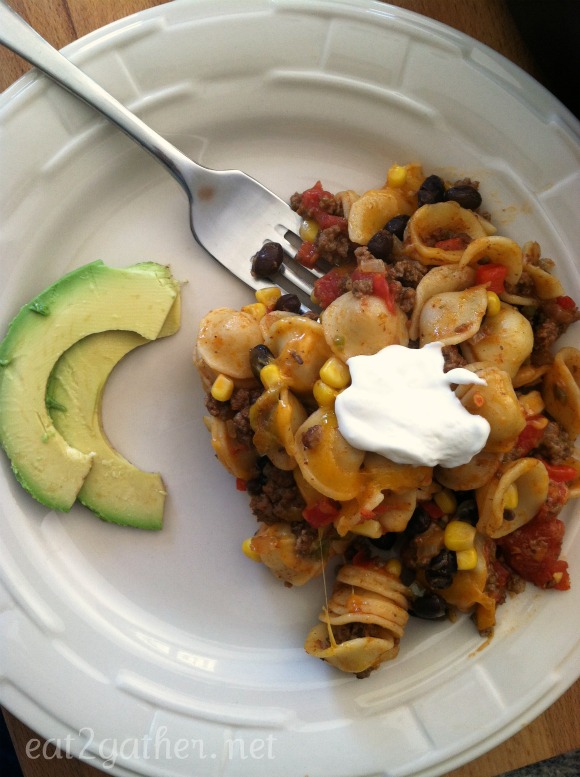 I personally think this pasta dish would be great for a potluck picnic!  Do you have a favorite pasta dish that you bring to potluck dinners?
Have a great day!
much love, Sheila