In the summer the days are longer, fuller, and lazier than any other time of year. How can days be full and lazy at the same time you ask…well take my word for it, they just can. Softball is still going, volleyball has started, there's berry picking, days at the beach and around the pool. It's never hectic but it's full, there are always extra people around, rarely is the house empty. I find myself distracted and forgetting that yes, I do need to fix my family dinner, and oh shoot it is already nearly 7pm. We do on occasion find ourselves throwing caution to the wind and chucking all good matters of healthy out the window and just eating cereal and peanut butter milkshakes for dinner.
Yes I'm a good mom Charlie Brown.
So even though it's summer the dinner dilemma chugs on….many of you have shared that it really doesn't matter the season, dinner is a dilemma. I decided this week to round-up some old posts of quick easy meals to help you tackle meal time, and get your family and friends around the table together.
Roasting chicken is a good start  to many a great meal.  Roast Chicken is great with a salad and a vegetable.  Voila dinner is served.
You can use roast chicken to make two of the below recipes.  Or Chopped Chicken Salad and Cherry Chicken Salad are great to have in the refrigerator for lunch or dinner.  Crock Pot Chicken Alfredo also makes good use of roast chicken and is quite the crowd pleaser!   I often will forgo roasting the chicken myself and pick one up at the store.  So easy.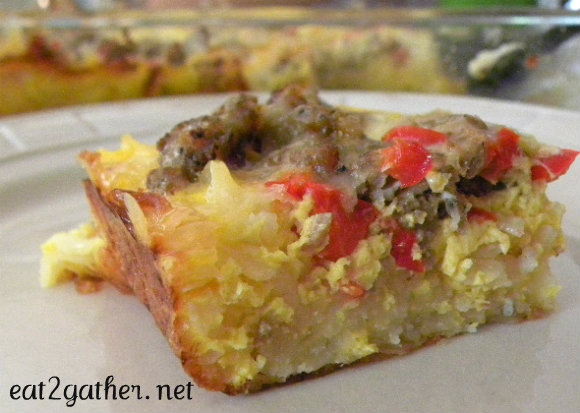 We love breakfast for dinner.  This recipe is great because you can make it ahead and bake it when ready, and the leftovers are always good.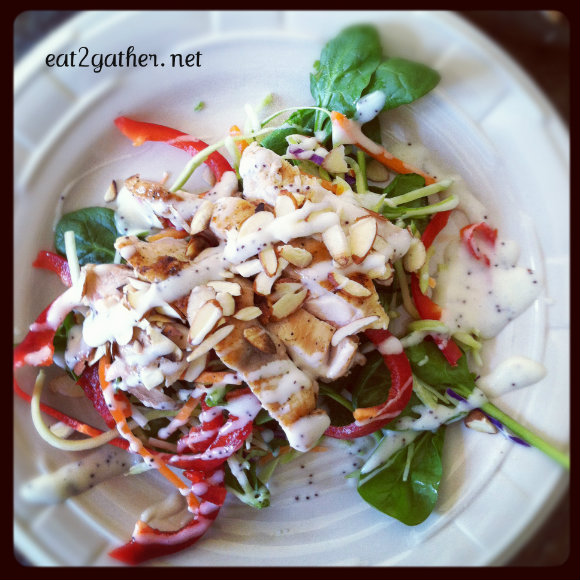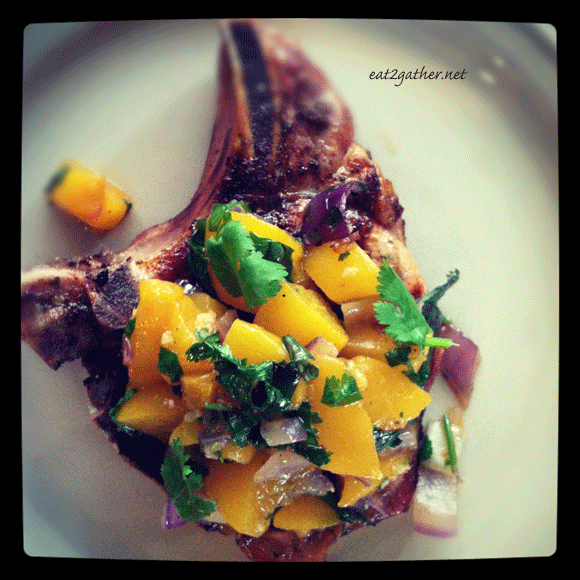 Peach Salsa Grilled Pork Chops
Looking for an easy yet elegant new grilling recipe?  Here it is!  This grilled pork chop with peach salsa takes minutes and will knock your neighbors socks off!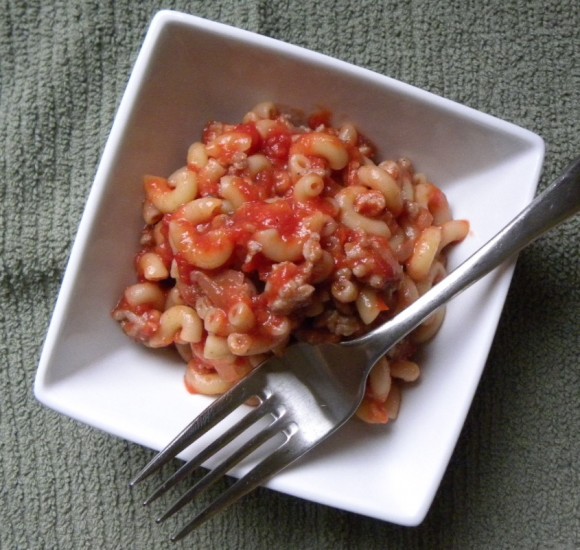 One of our old stand-byes.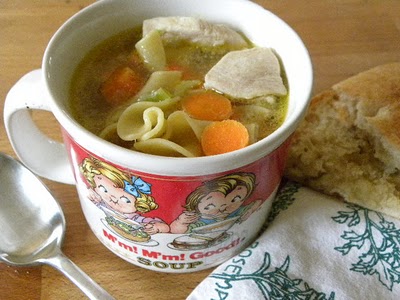 Quick and Easy Chicken Noodle Soup
This is a winter time favorite, but I see no reason why you couldn't make it in the summer!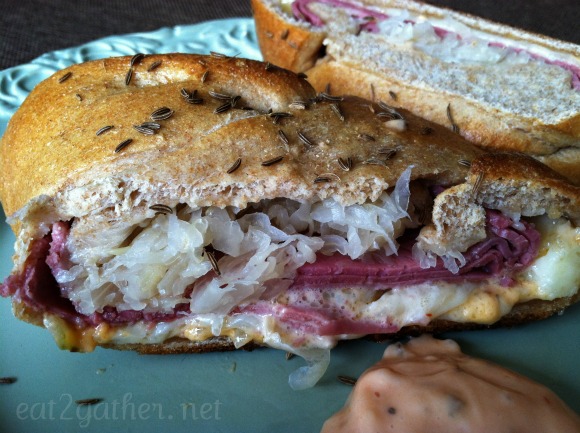 Love a good reuben sandwich?  Well then this recipe is my gift to you!  This sandwich is so easy to whip up, and would be great for a picnic or a concert in the park!
I am so excited to announce my very first guest blogger!  Sarah The Chef Next Door will be joining us,next week,  to show us how she tackles her families dinner dilemma.  I'm telling you we cannot do this dinner thing alone people, I am the first to admit I need help!   If you are a blogger or just love to write and would love to share how you tackle the dinner dilemma in your household I would love to have you as my guest here at E2g.  Let me know in the comments or shoot me an email and we can get a date on the calendar!
Have a great weekend!  Sheila