Cooking with Grace WINNER & King Ranch Casserole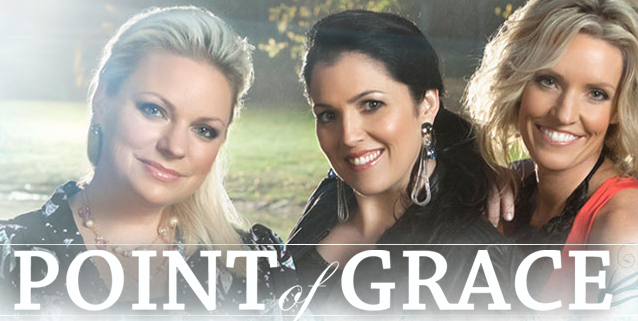 The winner of Cooking with GRACE a cookbook from Point of Grace is Sandle!!!
Sandle says:
I reach for my Barefoot contessa cookbooks the most. Definitely have to make that chocolate pie!
Sandle, I can't wait for you to get your paws on this cookbook!!! I'm sure you're going to love it!  Shoot me an email with your full name and mailing address and I will send it off to you licky split!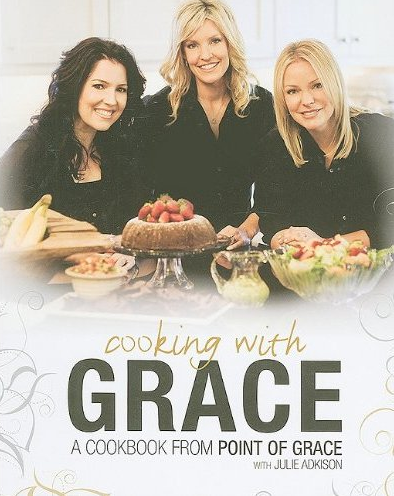 I told you GRACE is like my favorite church cookbook on steroids!  It is full of comfort food and family favorites.  All of the recipes are approachable….just like the ladies of Point of Grace!  Many of the recipes are quick and hearty for example King Ranch Casserole, which my family gobbled up like it was their last supper! Marinated Grilled Flank Steak, Amy Grant's Pot Roast, Easy CrockPot Chicken….Denise, Leigh, and Shelley are busy moms they understand how hard it is to get dinner on the table.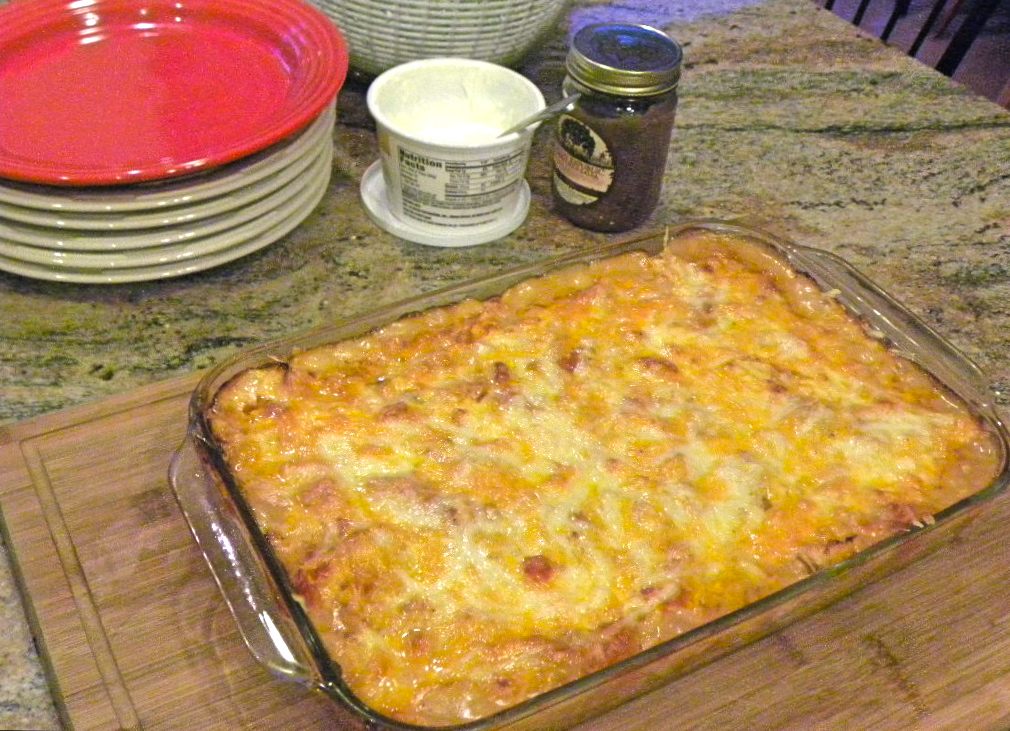 [print_this]
King Ranch Casserole
~from Cooking with Grace a cookbook from Point of Grace~
serves 8-10 (or a starving family of 6)
5 cups crushed Tortilla chips (enough to cover bottom of 9×13 baking dish)
1/2 stick Butter
1 medium Onion, chopped
6 boneless Chicken Breasts, cooked and cut into bite sized pieces
1 16 ounce can diced Tomatoes
8 onces American Cheese ( I used Kraft slices)
1/2 cup Chicken Broth
1/2 teaspoon Garlic Powder
1/2 teaspoon Chili Powder
1 can Cream of Mushroom Soup
1 can Cream of Chicken Soup
8 ounces Cheddar Cheese, grated
Preheat oven to 350 degrees.
Grease 9×13 baking dish. Layer crushed tortilla chips in bottom of dish. Saute onions in butter, until tender. Mix remaining ingredients together except for cheddar cheese. Pour Chicken mixture over chips, sprinkle with cheddar cheese. Bake for 30 minutes or until bubbly.
Serve with Sour Cream, Salsa, and Tortilla Chips, a Green Salad goes nicely with this as well!
[/print_this]
I am so happy that I was able to share this cookbook with all of you.  Thanks so much for stopping by and sharing all of your favorite cookbooks with me.  I see that I am not the only one that covets her church/community cookbooks!  Oh and I love Ina Garten too….I could listen to her voice all day long, so calm and soothing…I bet she never gets crabby with Jeffrey.
King Ranch Casserole would be a great Meal 4 Sharing…..and with that I invite you to come back tomorrow and share in the comments or Link Up your favorite Main Dish Meal.  I have volunteered to bring meals to two lovely ladies tomorrow, I thought I would share with you the meal that I'm bringing them!
See you tomorrow at Meals 4 Sharing Fridays!
Sheila