Brown Sugar Spice Cookies
These buttery melt in your mouth spice cookies will soon become your go to Christmas cookies.  Brown Sugar Spice Cookies are fragrant with clove, nutmeg, and cinnamon and their texture is buttery and light!
Special thanks to the  United Dairy Industry of Michigan for sponsoring this post.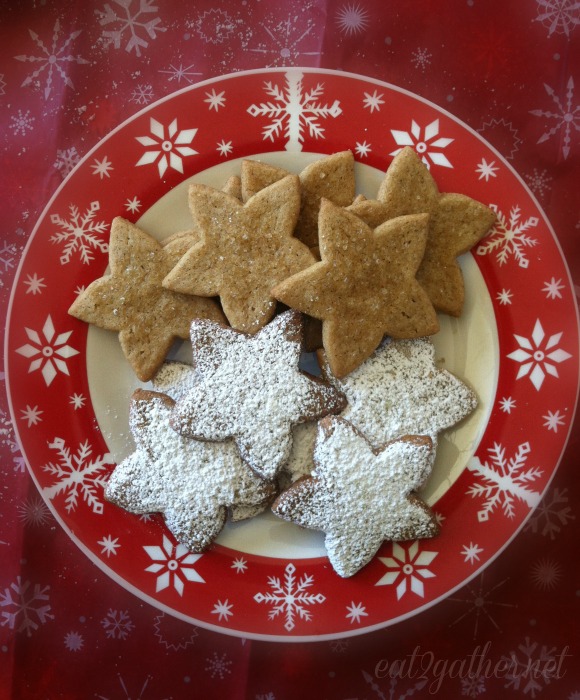 There is a bakery where I live called the Royal Dutch Bakery.  They make a cookie called the St Claus Cookie (or Windmill Cookies).   These cookies are epic.  They are buttery, and crunchy, and spicy, and perfect for dunking in coffee.  I'm a dunker.  Are you a dunker?  My oldest son is a dunker too, but not of cookies.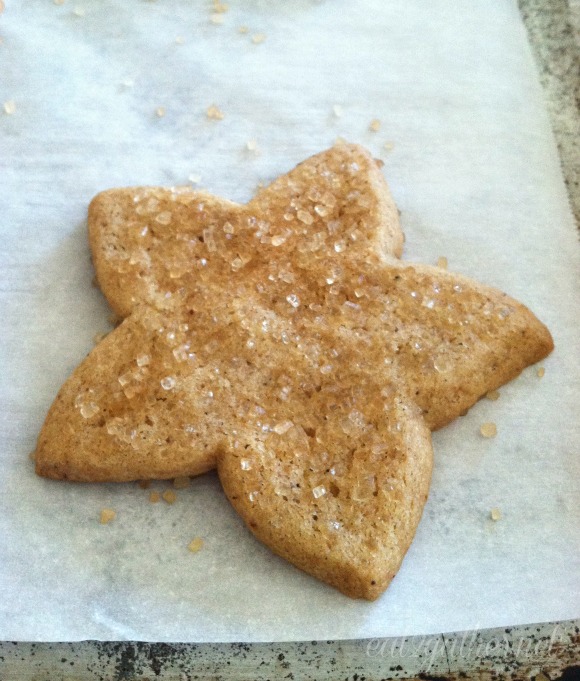 I've wanted to attempt a homemade version of the St. Claus cookie, and what better time than at Christmas to give it a whirl.   My starting point was a recipe that I'd received from a cookie exchange years ago.  It was close, but not close enough.  Well 4 batches of spice cookies later, a few burnt, many in the trash 🙁 I got it right.  My kiddos confirmed it.  Although they all groaned when they saw another plate of spice cookies on the counter.  My oldest put his brave pants on and ate one, he started making cookie monster noises and the next thing I knew the plate was empty!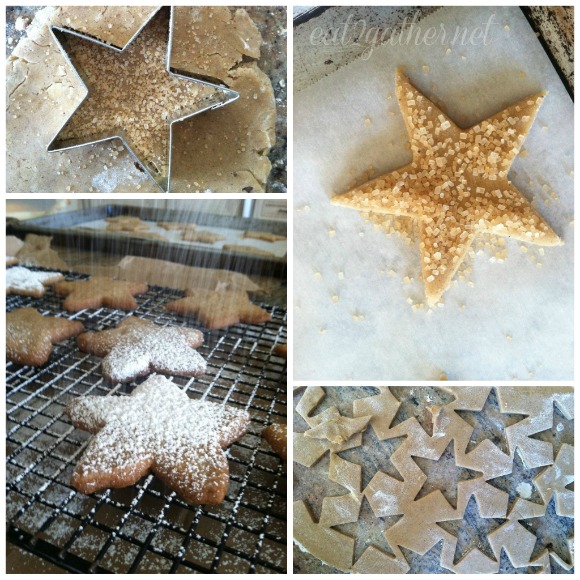 I have to admit I am not a fan of cut out cookies.  They're too fussy for me.  I'm a drop cookie kinda gal, but for Christmas you just have to let some things go and cut out some cookies!  I have about a thousand cookies cutters that need to get some use.  Why if I'm not a cut out cookie gal do I have so many cookie cutters, you ask?  Many of them have been handed down to me, and they hold many great memories.  My daughters have a cookie decorating party every year with their friends, its tradition.  A messy lovely amazing tradition.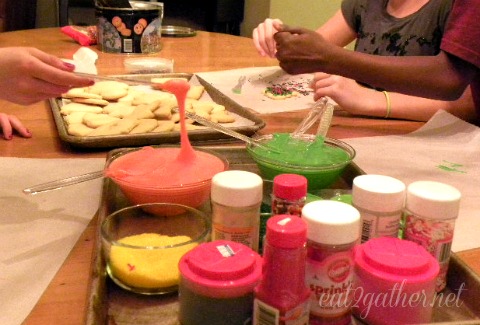 Do you have any baking traditions with your family at the holidays?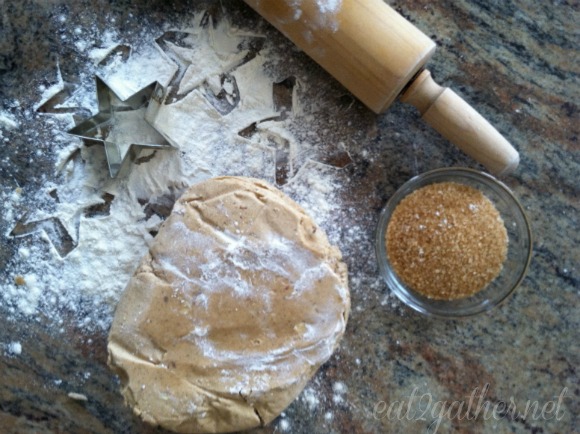 One more thing I need to tell you about this dough is that it does not need to be refrigerated, you can whip it up and roll it out.  It holds up quite well to the 2nd, 3rd, and 4th rounds of rolling, Oh! also the cookies don't have hardly any spread when baking so you can fit quite a few on each baking sheet!
[print_this]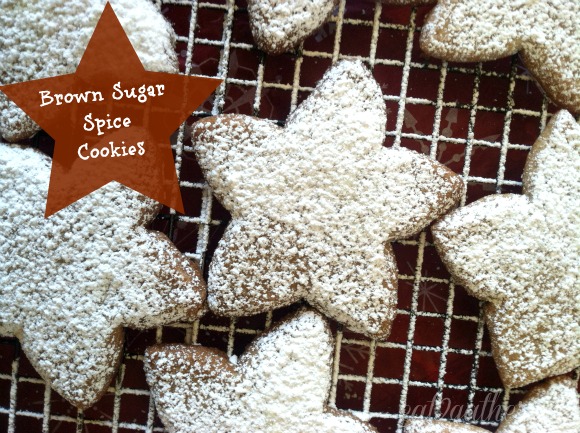 Brown Sugar Spice Cookie
makes 3 1/2 dozen cut out cookies
2 sticks Butter
1 cup Brown Sugar
1 teaspoon Vanilla
1 Egg
2 cups all-purpose Flour + more for rolling out dough
1 teaspoon ground Clove
1 teaspoon ground Cinnamon
1/2 teaspoon ground Nutmeg
1/2 teaspoon ground Ginger
1/2 teaspoon Baking Soda
1/2 teaspoon Salt
natural cane turbinado and powdered sugar for decorating
1. Cream butter and brown sugar together. Beat on high scraping down sides of mixing bowl at least once, beat until butter and sugar appear whipped, approximately 3 minutes. Add in vanilla and egg mix to combine.
2. Measure flour into separate bowl add spices, baking soda and salt to the flour. Gradually add flour mixture to butter sugar mixture. Scrape down bowl several times.
3. Dust clean flat surface with flour, place cookie dough on floured surface dust with more flour. Using a rolling-pin roll dough out to 1/4 inch thick. Cut into preferred shapes. Place cookies on parchment lined baking sheets bake at 325 degrees for 12 minutes.
Decorating: Sprinkle natural can turbinado sugar on before baking. If using powdered sugar, remove cookies from cookie sheet to a cooling rack and dust with powdered sugar while still hot/warm.
Enjoy!
[/print_this]
During the Christmas season I go through pounds and pounds of butter, I should really do a tally this year and see just how much butter I use. (I'm afraid to know, ignorance is bliss!)  I'm a [self-proclaimed] butter-head, taking butter away from me would be the worst possible punishment!  I do believe all things in moderation with the exception of butter!
What is one ingredient you couldn't live without?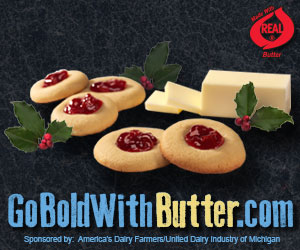 Be sure to check out Go Bold with Butter, and United Dairy Industry of Michigan's (UDIM) website and Pinterest boards for more festive and delicious recipes using REAL butter.
Disclosure: Thank you to United Dairy Industry of Michigan for sponsoring this post as always all opinions and ideas are my own.