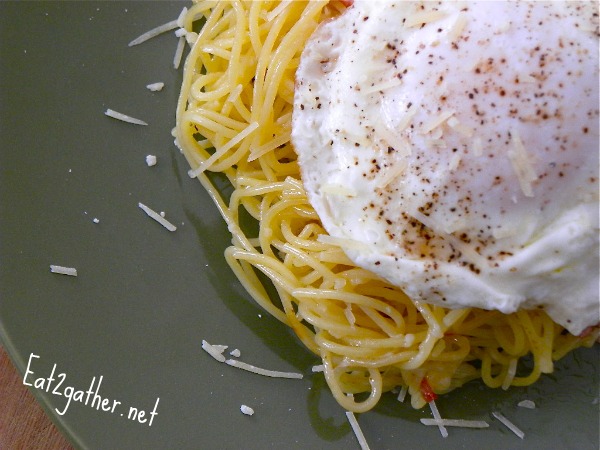 My oldest son is 15, and at 6'1″ he is tipping the scales at 147 pounds. He also plays three high school sports, so he is active, all year round. If I could give the kid a pound or two via osmosis (9th grade biology word) believe me I'd me osmosising till the cows came home. Instead I prepare meals laiden with carbs, and protein. Pasta Carbonara is a CARB/protein BOMB! Pasta, ham, eggs, butter, cheese. A skinny persons wonder food!
I love Pasta Carbonara, but I don't eat it. I just fix it for my skinny children and drool over their shoulders while they eat. There are umpteen different ways to create this simple dish, mine is just one of them.  This recipe can be easily thrown together for one or 4 skinny kids.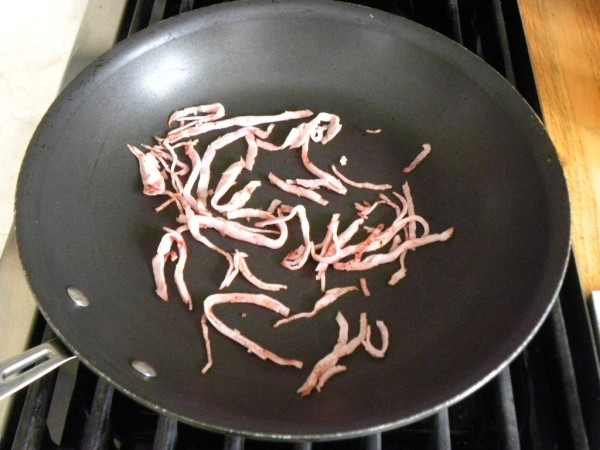 You can use ham, bacon, proscuitto, really any salty smoked meat will do.  I sliced up deli ham and fried it up in a small skillet.  It's what I had on hand.  If you don't have any smoked meat, then you can leave it out.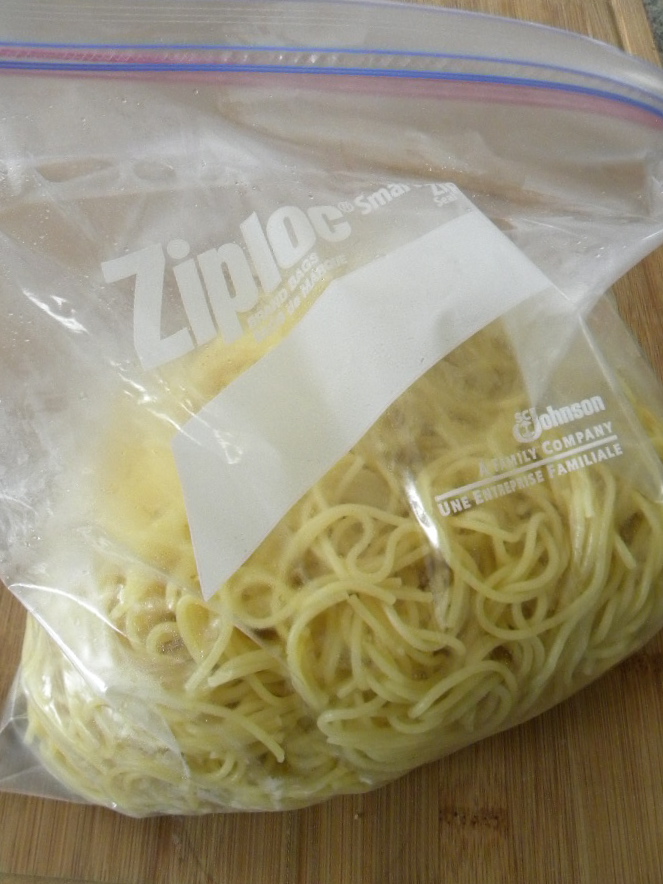 I almost always have a Zip-loc bag of cooked pasta in my refrigerator. With all four of my kiddos in sports, some of them doubling up on sports……which I don't recommend, we not only need high energy food we need quick food.  So pasta is can be warmed up sauce, cheese, egg, bacon…what ever your heart desires can be quickly thrown in and Voila! a meal is born.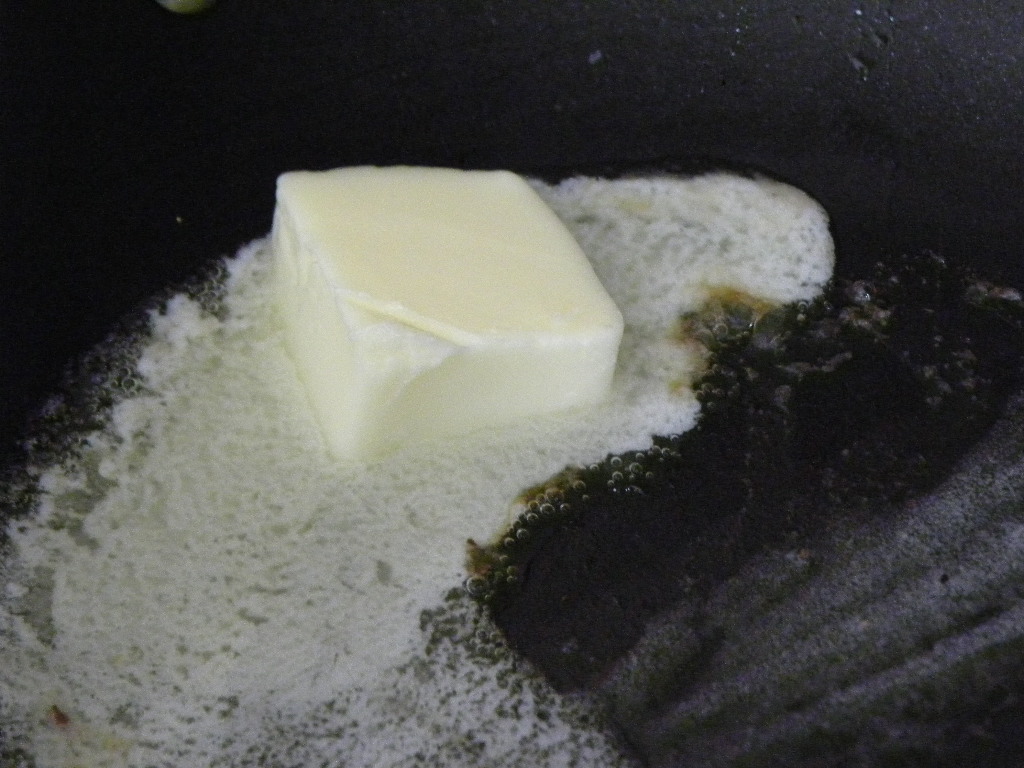 Melt a healthy amount of butter 2 tablespoons per serving (1 1/2 cups spaghetti).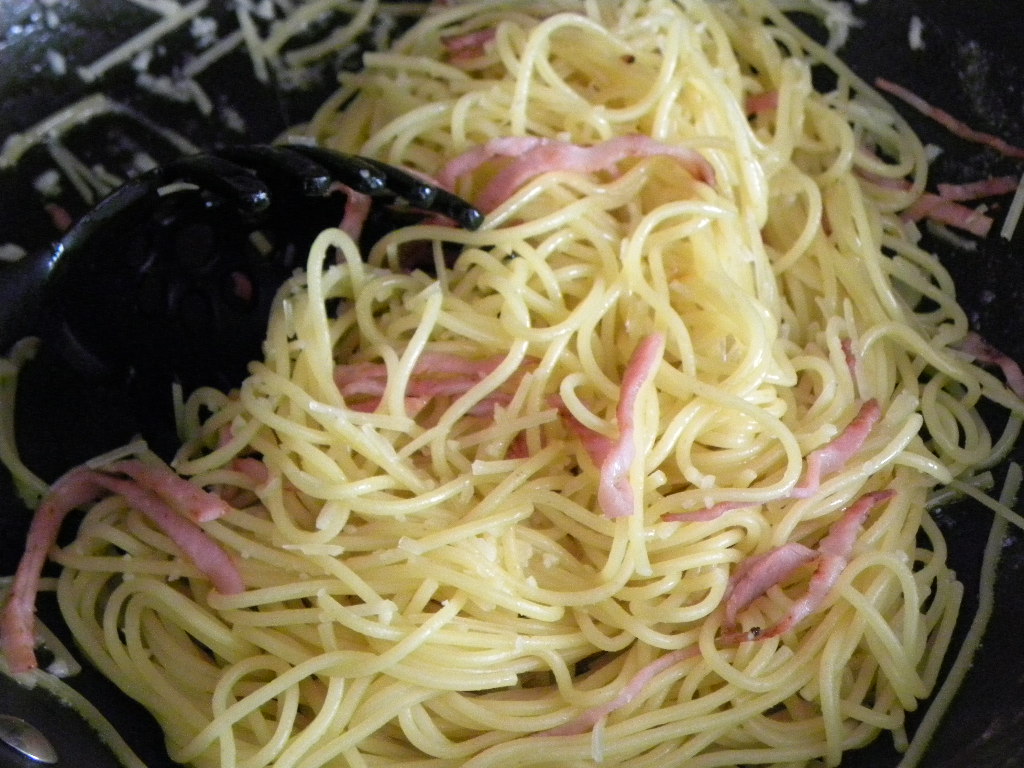 Toss in spaghetti, meat, a handful of Parmesan Cheese, give it a toss to combine flavors.  At this point you can add shake of garlic powder, or fresh cracked pepper, or fresh chopped parsley.  I usually don't.  My kiddos like it simple.
Now slide this luverly concoction onto a plate, return the skillet to the heat, fry an egg however you like it, place egg on top of Carb Mt., sprinkle with more Parmesan, and serve.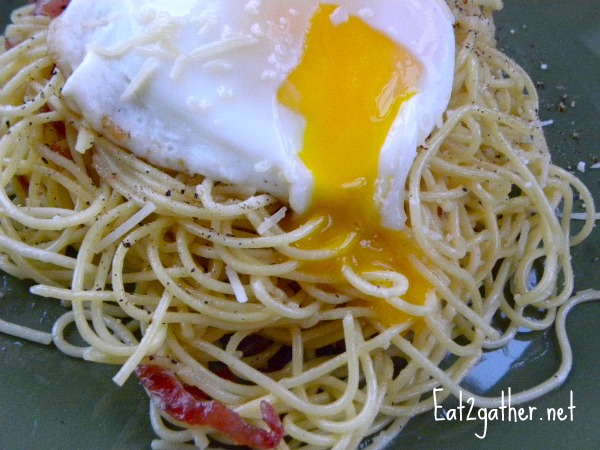 We prefer ours poached or over easy! Enjoy!
[print_this]
Pasta Carbonara
1 serving
1/4 cup Ham, Bacon, or Proscuitto
1 1/2 cups cooked Spaghetti noodles
2 tablespoons Butter
3 tablespoon Parmesan Cheese
1 Egg, cooked to your liking
Salt and Pepper to taste
Melt 2 tablespoons of butter in a small skillet, add in pasta, meat, and cheese, toss to heat through and meld flavors. Remove to a plate. Cook egg to your liking, we prefer over easy, slide egg off on top of pasta, sprinkle with more cheese, if you like, and serve.
Enjoy!
[/print_this]