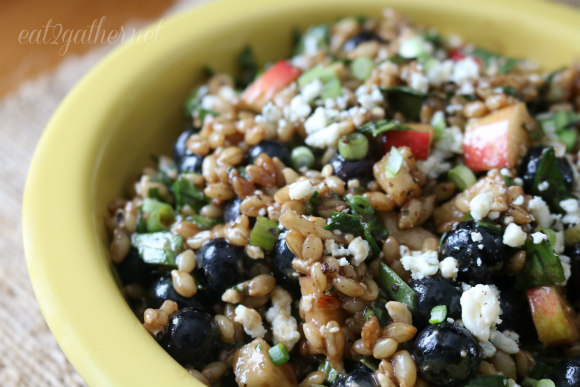 Well I haven't really advertised it, but since the beginning of the year I've been on a "clean eating" kick.  I completely cut out sugar, and any form of bread for a month.  Which was torturous until I started seeing the numbers on the scale decrease, that made it much easier.  I have been a little less strict about the sugar, but I have continued to leave the bread alone.  Substituting whole grains such as barley, farro, and quinoa into my diet whenever possible.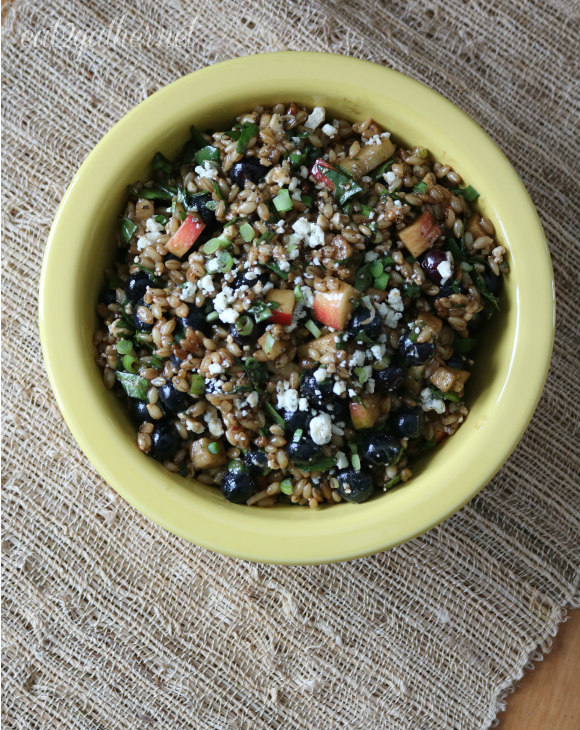 I know if you know me, this will be like WOW, Sheila's not eating bread??  WOW!  WOWwow!   I know, believe me I love bread!   Bring on the bread!  When I was a kid, I would take white bread, peel off the crust and ball up the centers and eat the balled up wonder bread like candy.  Heavens to Betsy!!!  Who lets their kid do such nonsense??!!  LOL!  Love you mom 😉 whom am I kidding I've been known to do this as an adult!
I have not made my family abstain from baked goods, or bread, I'm still baking for them I'm just not eating it, and if I do I only allow myself 1 cookie, not 5 or half a muffin not 3 muffins.  So what have I been eating?  More fruits, vegetables, dairy such as plain greek yogurt, hard cheeses, cottage cheese, whole grains such as barley, farro, quinoa, more beans, lots of chicken breasts, turkey burgers, and eggs.   My new eating regimen really hasn't been bad.  I just need to keep good things on hand so I don't start eating balled up white bread.

Barley is something I normal think of putting in soup, but its super good on its own, or like this mixed with fruits, vegetables, and cheese for a wonderful salad!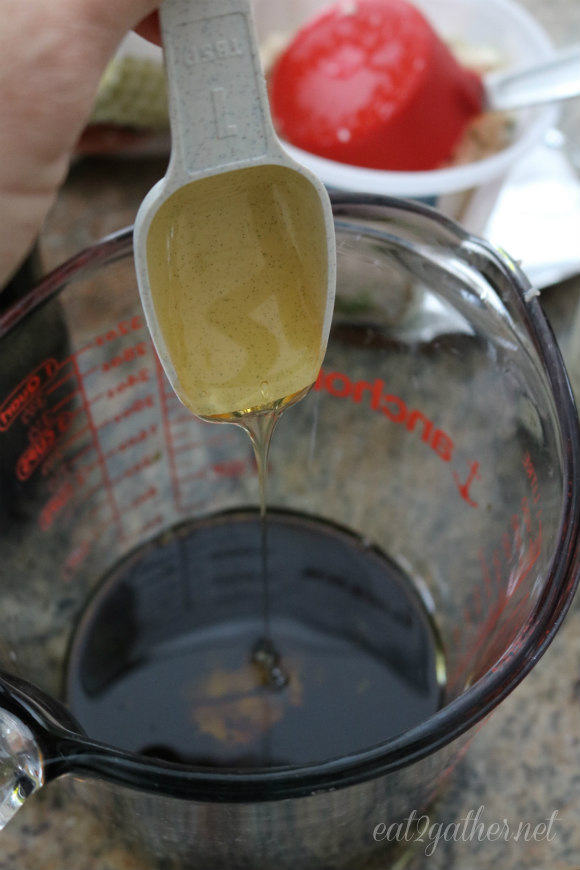 I love cheese!  You've probably heard me say, "there isn't a cheese I've met that I don't like!".  Cheese, cheese bring on the cheese!  Blue cheese is in my top three favorite cheeses!  It's creamy sharp flavor pairs well in this salad with the sweetness of the fruit, and earthy flavor of the barley.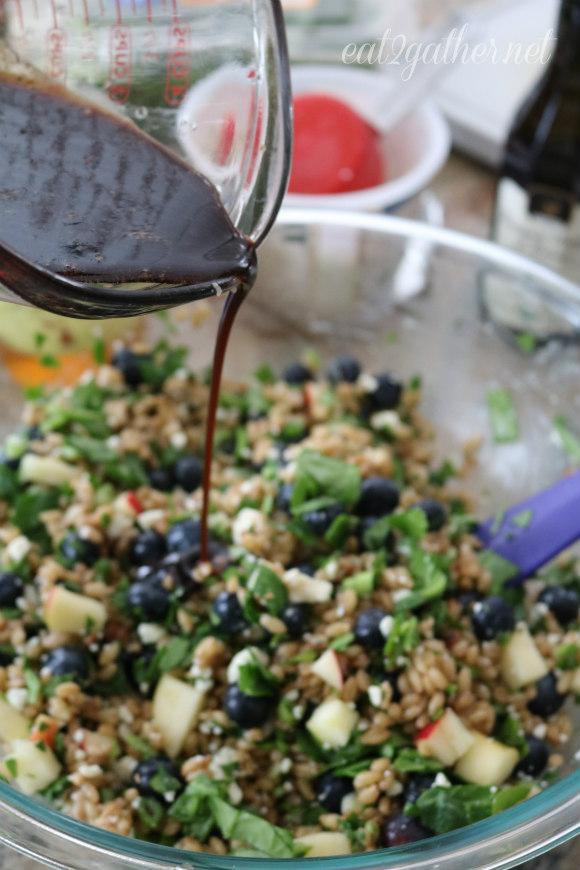 Blueberry, Barley, and Blue Cheese salad is great on its own or if you want to add some protein, such as chicken, pork loin, sliced up boiled eggs, or even beans such as garbanzo would be excellent!  Get creative!
[print_this]
Blueberry Barley and Blue Cheese Salad
Servings: 4
Level: intermediate
Kid friendly: somewhat, it's always good to get kids in the kitchen to help!
Prep time: 15 minutes
Cooking time: Barley takes 1 hour and 20 minutes to cook
3 cups cooked Barley, cook per package directions
1 1/2 cups Blueberries, washed
2/3 cup Blue Cheese crumbles
1 Apple, cut into cubes, I used Honeycrisp
2 cups Spinach, chopped
1/3 cup chopped Green Onion, about 4 green onions cleaned and chopped
Dressing:
1/4 cup Balsamic Vinegar
1/4 cup Olive Oil
1 tablespoon Honey
1/2 teaspoon Salt
1/2 teaspoon  Black Pepper
1. Cook barley per package directions. Let cool.
2. Wash blueberries, core and chop apple into small cubes, chop spinach and onions.
3.  In a small bowl whisk together dressing ingredients, balsamic vinegar, olive oil, honey, salt and pepper.
4. Combine dressing with barley, blueberries, blue cheese, spinach, apple, and green onion. Add more fresh cracked pepper to your liking, and of course more blue cheese if you like!
Keep in an airtight container in refrigerator for up to 3 days.
Enjoy!
Serving suggestions: Serve alone or pair with chicken, pork, add chopped boiled eggs, garbanzo beans, the skies the limit!
[/print_this]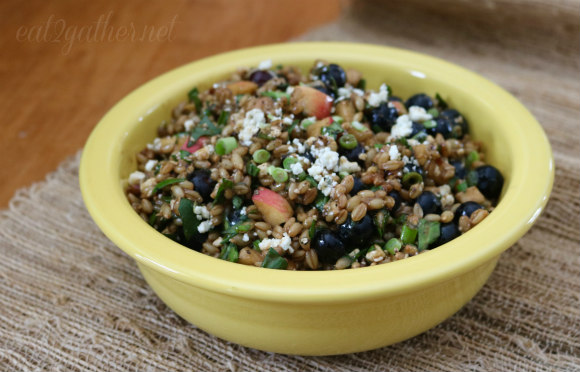 Did you make any dietary changes for 2016?  How's that going?  I hope you give this salad a try, it's a new favorite for me!  It packs up great for lunches, because its good cold or room temp, there is nothing in it that will spoil if left unrefrigerated for a few hours, now I just need to get my husband to take a lunch and quit eating out so much!
Lerv ya, 😉 Sheila
Disclaimer:  I am proud to be an ambassador for the United Dairy Industry of Michigan.  Thank you for helping support Eat2gather by supporting your local dairy farmers!