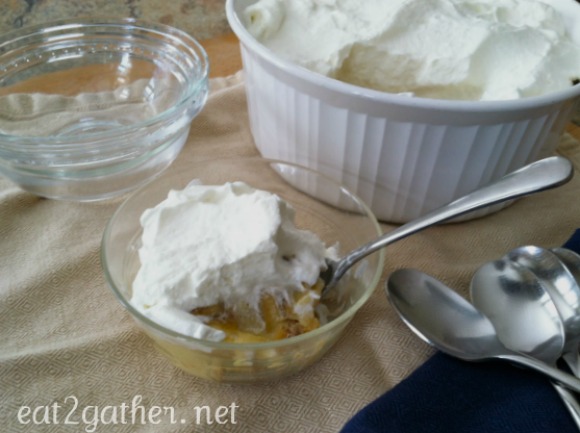 We are getting some winter around here ya'll!!   I'm not complaining…I'm just stating the facts.  Having four seasons is one more thing I love about living in the Mitten!  But I will admit, summer is my favorite season, and as soon as Christmas is done I start focusing in on getting our Spring Break vacation squared away.  We don't always go, but I love it when it works out that we can.  It's nice to be able to look forward to sunshine and warm weather!  We almost always road trip it.  We love the adventure of the road, seeing new places, gouging each others eyes out,  and seeking out new places to dine!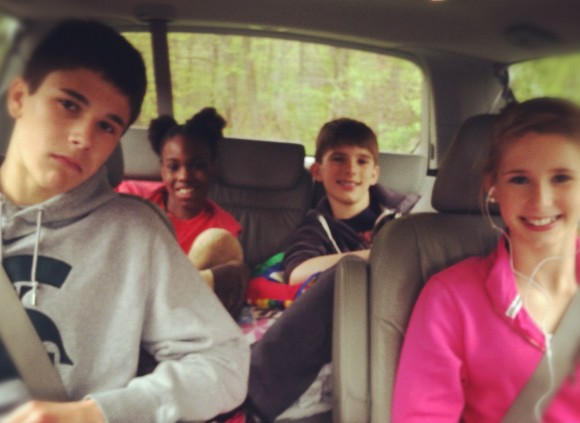 Last year we landed our caboose in Destin, Florida. About 14 hours into our trip we got ourselves a hankerin for some real BBQ.  So I got on my trusty Yelp app and found us some of the best Bar-b-Que evAH!  Dreamland Bar-b-que in Birmingham Alabama is just that, dreamy!  We stopped on the way down, and on the way home.  The pit bar-b-que was amazing but what really reeled us in was the Banana Pudding!  For the love of Puddin'!  This was the best banana pudding this girl has ever had.  And apparently I have denied my kiddos of the pleasures of banana pudding…they had never had it before!  Whoopsies.  Kenny loves it, but it's not something I think of making, I usually just make Banana Cream Pie instead….well of course I do! 😉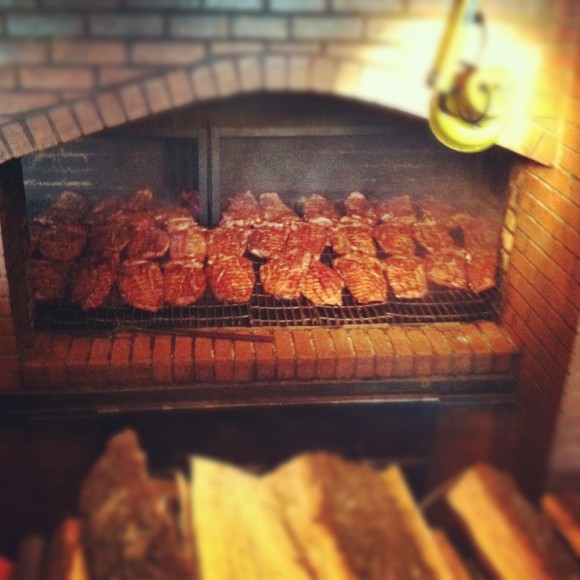 The pit at Dreamland Bar-B-Que…oh yeah I told you!  It's good chompin'!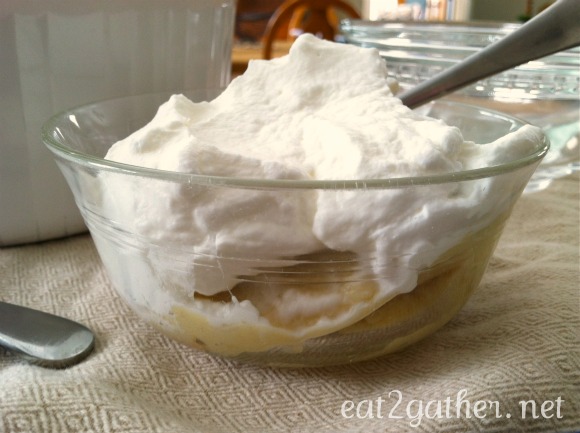 I decided to whip some Banana Pudding up to celebrate the fact that we are heading back to Destin again this year and we will definitely be stopping at Dreamland for some tasty and toolicious BBQ and Banana Pudding!
What is your families preferred means of traveling together Planes, Trains, 
or Automobiles?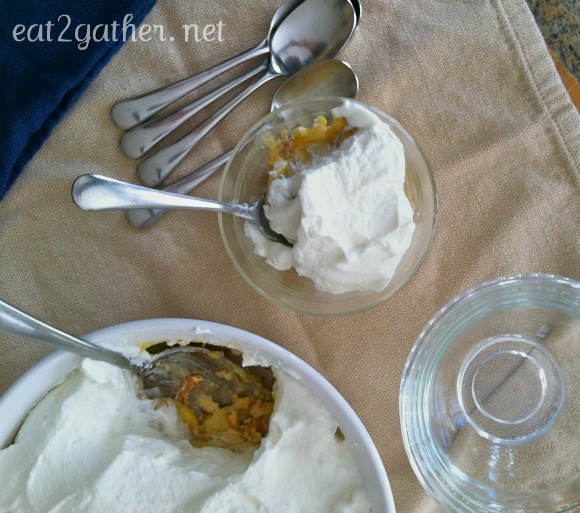 What made this Naner Puddin' so special…..you ask?  Real whipped cream and homemade buttery vanilla pudding, and lots of love foe sho!
I used the same pudding recipe I use for banana cream pie.  It's so easy.  Just remember you need to make banana pudding at least 6 hours before you want to eat it, 24 hours is better!

Mix flour, sugar, and salt together in a saucepan.  Whisk together whole milk and egg yolks, combine wet and dry ingredients, whisk until smooth.
Place over medium heat and continue to stir until pudding comes to a low bowl, continue to cook and  stir for another 5-10 minutes or until…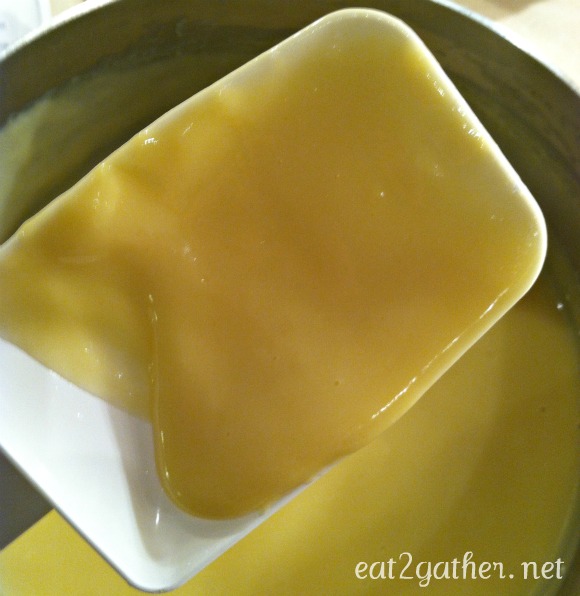 Pudding is the perfect puddingy consistency. (puddingy must be a word! who knew! spell check didn't correct it…for the love of words!)  Remember as it cools it will become thicker.  Remove from heat.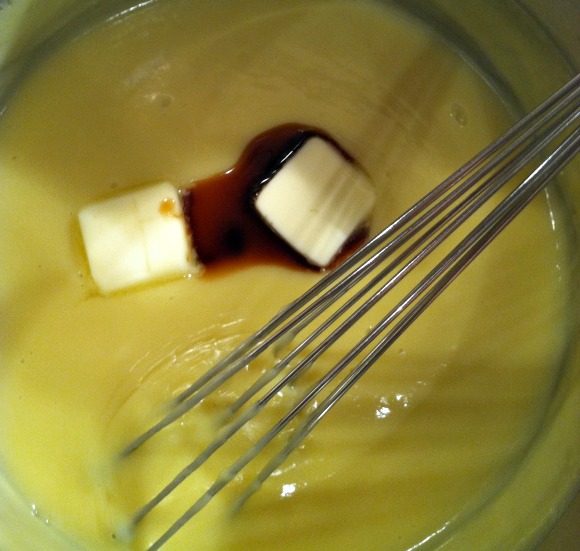 Add vanilla and butter whisk until completely incorporated. Set pudding aside and let cool completely.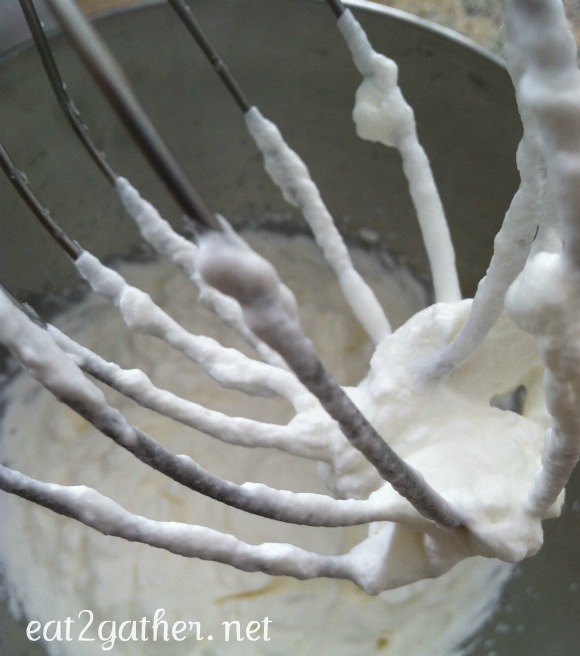 Whip whipping cream with 2 tablespoons of sugar until peaks form.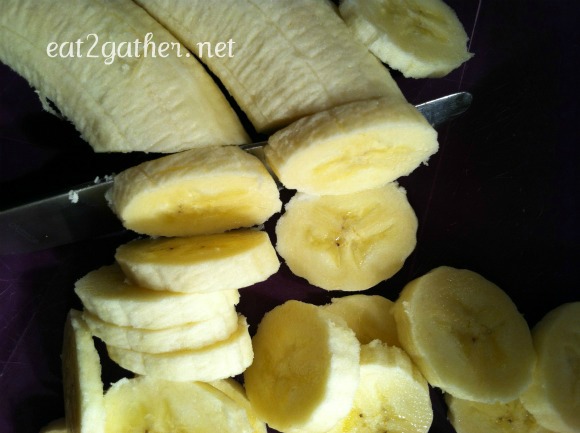 Slice bananas into equal slices about 1/4 inch thick.
Assembly:

Layer Nilla wafers in bottom of dish cover the best you can, next spoon 1/2 of the pudding over top of the cookies, now a layer of bananas and repeat!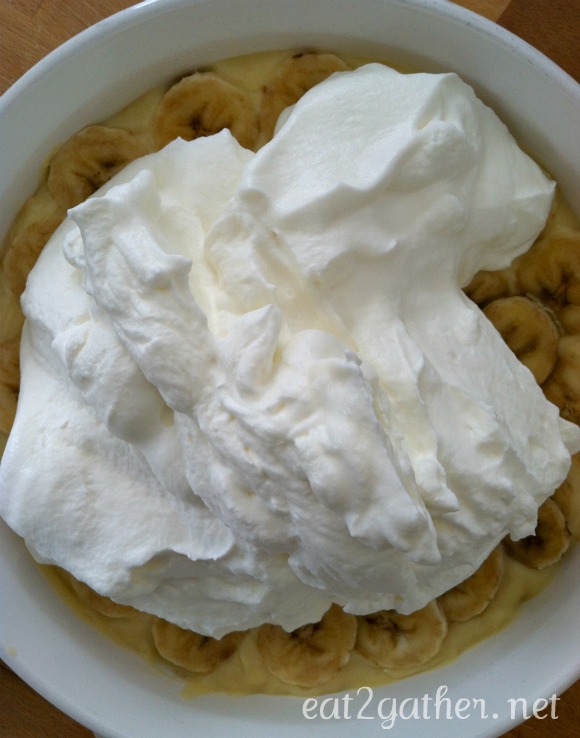 Top with a nice healthy whollop of whipped cream and there you have it, sweet southern comfort food at it's finest!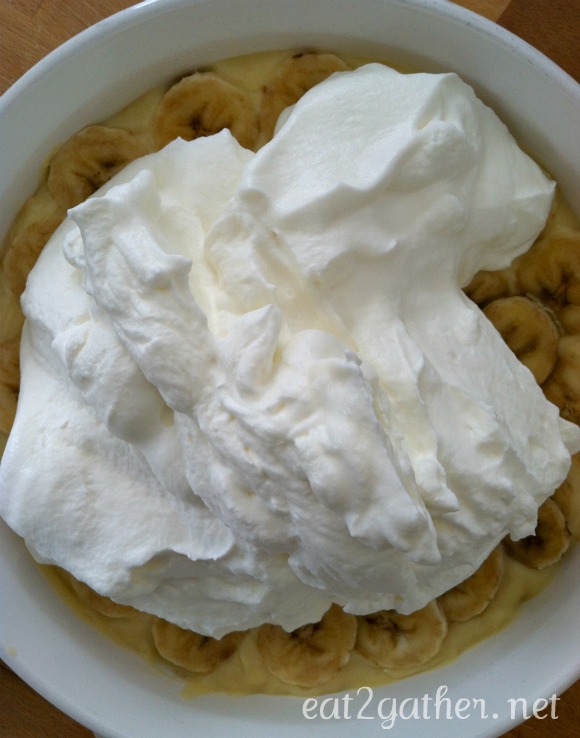 Banana Pudding
Ingredients
1

cup

Sugar

1/3

cup

Flour

1/4

teaspoon

Salt

3

Cups

Whole Milk

4

Egg Yolks

2

tablespoons

Butter

2

teaspoons

Vanilla Extract

1

box Nilla Wafers

3-4

Bananas

sliced approximately 1/4 inch thick

1 1/2

cups

Whipping Cream

2

tablespoons

Sugar
Instructions
Pudding: Add sugar, flour, and salt to a 4 quart saucepan. Whisk milk and egg yolks together. Add to dry ingredients, whisk until smooth. Cook over medium heat stirring non-stop until pudding begins to thicken and comes to a low boil. Continue to stir for about 10 minutes. Remove from heat add butter and vanilla whisk until smooth. Set aside and let cool.

Whip Topping: Whip cream with 2 tablespoons of sugar until it forms peaks set aside.

Assembling Pudding: Cut bananas in to equal slices about 1/4 of an inch thick. Line bottom of a 8 or 9 and 4 inch deep  round  dish  with vanilla wafers, cover cookies with 1/2 of the pudding, then a layer of bananas, repeat. Top with the whipping cream. Cover tightly with plastic wrap and refrigerate 6 hours - 2 days before serving.
Notes
Note: You can cover pudding with plastic wrap after the last layer of bananas and then top with whipping cream just before serving. Either way it's delicious!
Nommy!
When you travel do you have special places you like to return to for good eats?  I'd love
 to hear where you go!.......it's nice to share ; )