The blessing of receiving a comforting  home cooked meal from someone is incomparable or is it?  Does food have to be made from scratch or home cooked to bless others? I say, NO!  Definitely not. If cooking is not your bowl of soup, however you have a heart for blessing others, well then like I've said before DO IT man….do do do. Don't hesitate.  And by all means don't let a minor thing like not knowing how to use your stove to stop you!
Why should we share food/bring someone a meal?
~To help them out, to fill a need.
~To show them we care about them, and their basic needs.
~To celebrate.
~To say thank you.
Some years ago I had disc surgery and was laid up for a few weeks.  My church surrounded me with lots of love and a whole heap of food.  One day the person who was bringing us a meal,  called and asked if I would mind if she brought us sandwiches from Subway.
"I hope you don't mind, but my day turned out to be crazy….. I really still want to bring you a meal, I am so sorry."
She broke one very large Meal Share rule! No apologies!  Never apologize for helping someone.
"Oh me garshk!" I said  "Don't be sorry, we love Subway!"
I lied, kinda…my kids had never eaten Subway, but they like sandwiches, I knew it would be better than what we would be eating if she didn't bring us Subway….which would have been NOTHING!  (Since then they have eaten their weight in Subway.)
My kids loved it! They were so geeked that they got to "eat out", and try something new.
Another, good friend of mine who's husband was sick with ALS for many years, and had meals coming into their home on a weekly basis,  told me that some of their favorites were when someone brought them pizza, they especially liked Papa Murphy's take and bake pizza.  They loved all the home cooked meals too, but when someone brought them take-out it felt like they actually got to go out to eat, which was hard for them to do in their circumstance.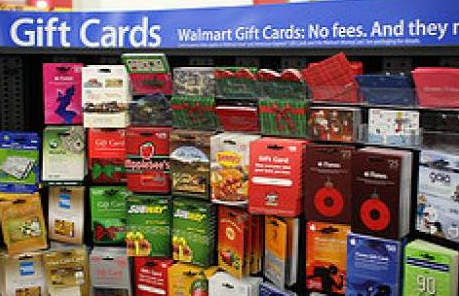 Gift cards to their favorite restaurant is also a very fun choice.  It's like treating them to a special night out.  They can use them to fill in nights when a meal is not being provided, or they could also be used after the meal schedule has ended and they just need a night off every now and again.
Don't be afraid to ask, those in need of a meal, what their favorite restaurants are, and then give them gift certificates to use.
I hope that this 31 days of Meals 4 Sharing will encourage you to step out of your comfort zone and bless others with the gift of food!
Whether you cook the meal or pick it up from a restaurant, bringing a meal to someone says you care.
Be sure not to miss the skads of other amazing 31 day Series going on through the month of October.  You can find them all HERE.
Do you TWEET?  Hey me too! You can follow me here.
Have you "liked" Eat 2gathers Facebook page yet?  Well whatcha waiting for? GO HERE.
Have I thanked you lately? I haven't?  Good Golly…I told ya I'm a schlep!
Thank you so much for taking time to stop by Eat 2gather…..
You know I LUV YA,
Sheila