It is Friday, but because it a holiday, and because this day snuck up on me like no bodies business I'm skipping Meals 4 Sharing Fridays link up.  I know, I know the hundreds  of you out there who hopped over here too link up, I am so sorry!
Next week Meals 4 Sharing Fridays will be back, so get ready to linky linky.
As I am sure you are aware of,  if you live in the USA, it's Memorial Day Weekend.  My kiddos have a 4 day weekend. That means I have to have all my ducks in a row, if I am going to have any peace this weekend.  So I decided to make two things that would be easy for the inhabitants of this house to pull out of the refrigerator and have for lunch, a snack, or breakfast if they felt so inclined.  Keep in mind these kiddos have friends, and everyone is hungry all the time.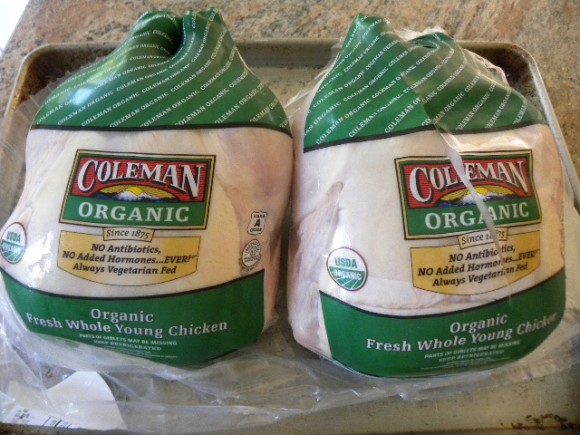 I bought 2 chickens from Costco.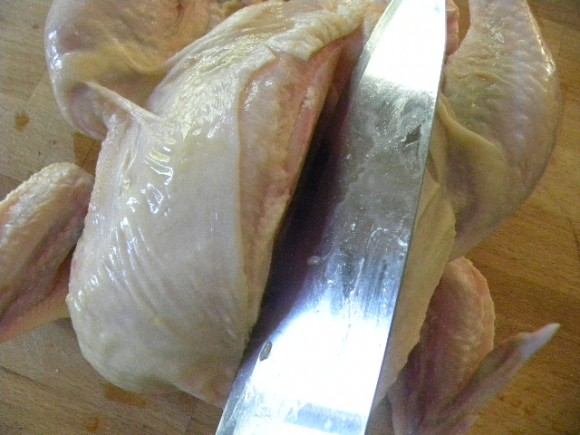 I butterflied them.  This is a super easy technique, just flip your birdy breast up on a cutting board.  Using a very sharp knife slice down along one side of the breast bone.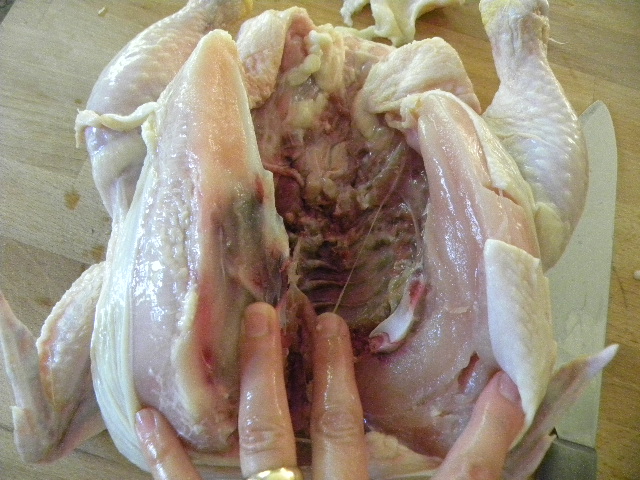 You may need to break through a few small bones, but cutting along one side of the breast bone should lay your bird wide open.  Yikes!  What's up with the freaky phalanges?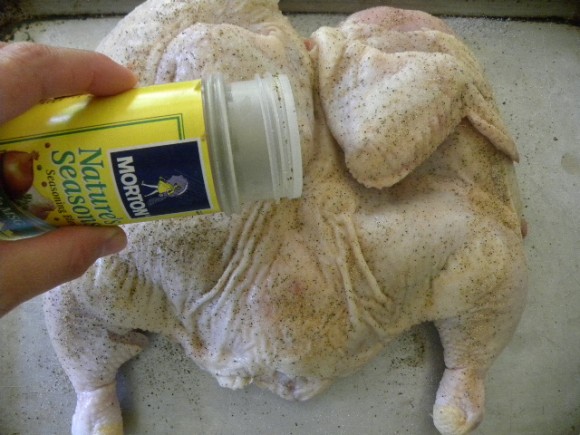 Flip your birdy over, give him a nice sprinkle of season salt, and baked him in the oven at 350 degrees for 1 1/2 hours.   Let cook and make your family some delicious Chicken Salad!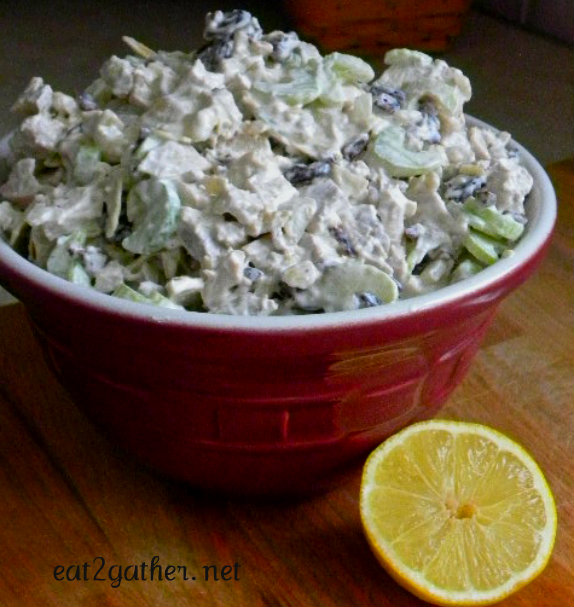 Chicken Salad is so versatile for a busy weekend.  Eat it alone.  Put it in a wrap  with some lettuce.  Pile it high atop what ever bread you have on hand.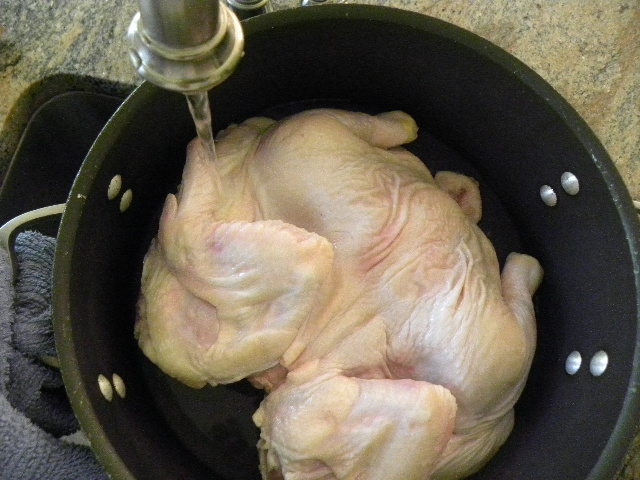 I submerged the next little birdy in a pan of water and boiled him for 1 hour.  Then I made my EZ Chicken Noodle Soup out of him!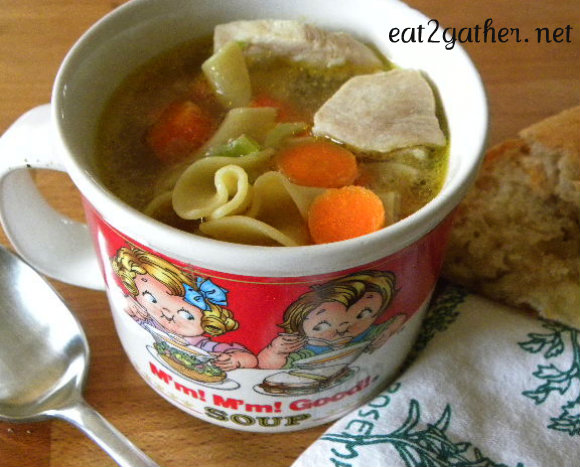 Both of these recipes I have shared before on Meals 4 Sharing.  They are definitely two meals that are easy to share!!
What are you sharing this weekend?  What are you doing this weekend? 
What ever you are up to this weekend I hope you are with your family having fun and eating something Yum!
Luv, Sheila