31 days:: partnering 2 SHARE a meal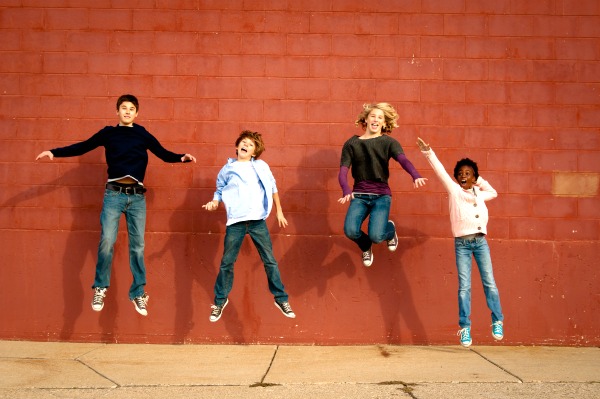 Pic of my kiddos taken by Andrea at La Vita e Bella
Day 10 of 31 days of Meals 4 Sharing~blessing others through the gift of food! I'm in Boston with my Kenny……having a little R&R.  September 24, we celebrated 17 years of marital bliss!  And quite frankly we could not remember the last time we had gone away together.  It stumped us, we seriously couldn't remember…so we took that as a sign, that it was high time we got away and blissed. Which is easier said than done.  Egads!  Handing my life off to my mom for four days felt like I was handing over……well it felt like too much to ask! I'm afraid that I'm  going to find my poor mom, under my bed sucking her thumb when we get back.  Orthodontic appointments, haircuts, volleyball, football practice, soccer, aaaaaanD it's my oldest sons first Homecoming week!
I already miss my kiddos.
I actually missed my kiddos, before I left the driveway.  But I missed my husband too, life gets busy, so it is important for Ken and I to reconnect.
However, if we hadn't asked for help there is no way we could have gotten away.  I not only asked my mom to help us I had to ask others to help her.  It really does take a village!
Life gets busy……
Life should never get so busy that we don't have time for others. It's OK to ask for help.  So if there is someone in your life that you know could be blessed by a meal, but putting together a whole meal is overwhelming to you, have you ever thought about sharing the task of bringing a meal to someone?
If there is someone that could  be blessed by you're bringing them a meal. But Good Golly you barely have time to get a meal on the table for your own family. Or maybe you don't feel comfortable with bringing someone a whole meal.  Do you have something that you feel confident about preparing and sharing. Do you have another mutual friend that also has a specialty?  You can make your Apple Pie, your friend can whip up their famous Meatloaf.   Now who do you know that wouldn't mind putting together some mashed potatoes, or a salad?
There you have it! You have a whole meal put together. Now was that so hard?
Now no fighting over who's going to make the delivery!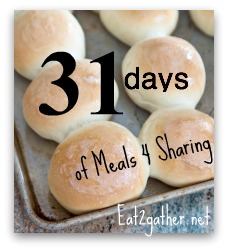 Who do you know, that you could partner with, to bless another family with a meal?
I'd love to know the last time you and your luvah got away for some R&R together….where did you go?  I know it has nothing to do with meal sharing, I'm just getting nosy.
Happy Sharing!
Sheila