Creamy Fall Vegetable Soup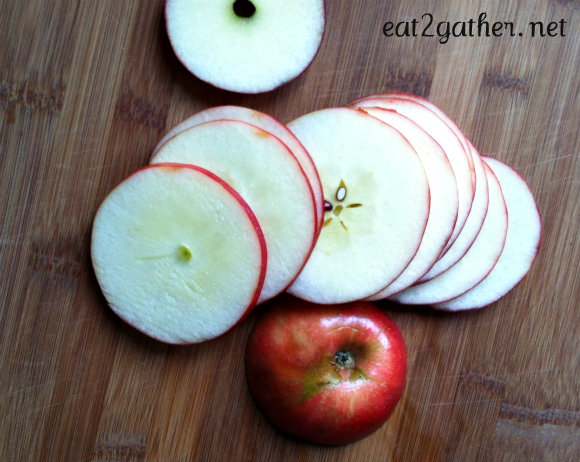 What could be lovelier on a cold day in November than a warm bowl of smooth and savory soup.  Nothing!  I love the farmers markets in the Summer, but I have to say the Fall is also a great time to go.  This soup is the product of impulse shopping at the farmers market.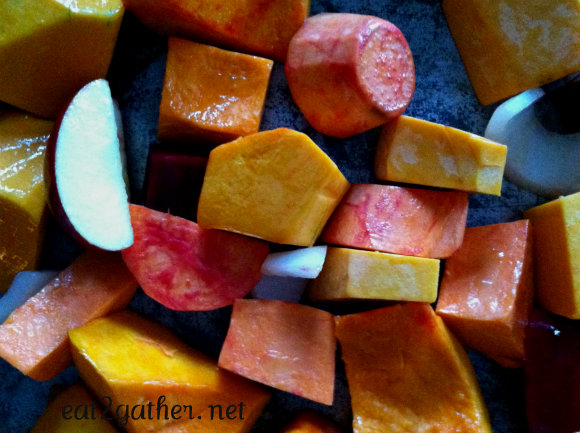 I didn't specify names of vegetables in the recipe title because, I wanted you to make it your own.  I used Butternut Squash, Beet, Sweet Potato, and Apple.  You could make it with Pears, and Turnips, Parsnips, Pumpkin, or any combination of all of the above.  Feel free to get creative!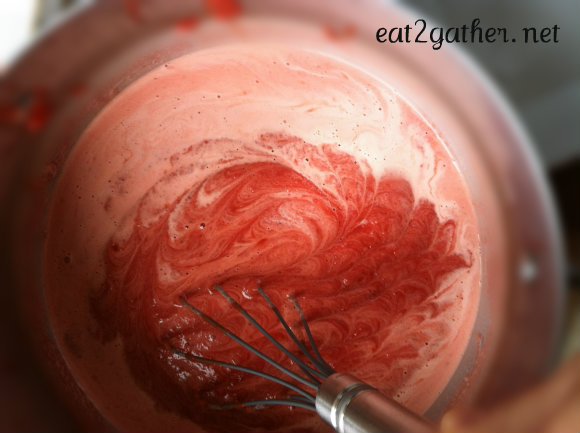 The color of this soup was brilliant!  Perfect jewel tone to brighten up any holiday table, and it's so easy to make a day or two ahead.  Do everything except add in the whipping cream, warm it up, and just before serving swirl in the cream and serve!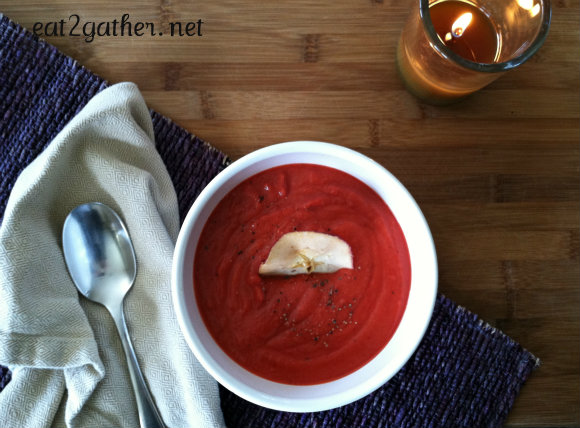 [print_this]
Creamy Fall Vegetable Soup
6 servings
1 medium Butternut Squash
1 Sweet Potato
1 Apple, any variety
1 Beet
1 small Onion
2 tablespoons Olive Oil
1 teaspoons Salt
1 teaspoon fresh ground Pepper
1/4 teaspoon Garlic Powder
1/2 teaspoon Chinese 5 Spice Powder
5-6 cups Chicken Stock
3/4 cup Heavy Whipping Cream
1. Peel, seed, and cube squash. Peel and cube sweet potato, and beet. Cut Onion into big chunks. Core and dice apple. Toss squash, sweet potato, beet, onion, and apple with 2 tablespoons olive oil, spread on baking sheet and roast in a 400 degree oven for 45 minutes.
2. Remove vegetables from oven, and immediately pour 1/2 cup of the broth over the vegetables. This step is to deglaze the pan. Let cool.
3. Scoop roasted veggie's into blender, add 3 cups chicken stock, garlic powder, pepper, and Chinese 5 Star spice. Blend for 5 minutes, until smooth and no lumps.
4. Pour veggie puree into a large sauce pan, add salt, and 2-3 cups of chicken stock depending on how thick you like your soup. Bring soup to a simmer, and let cook for 5-10 minutes.
5. Remove from heat whisk in heavy cream. Serve.
Tip: This beautiful soup is perfect for a fall dinner party! Prepare soup through step 4, refrigerate, and just before serving bring soup to a low boil, remove from heat and whisk in the heavy cream. Garnish with a dollop of apple butter, or sour cream and a slice of dried apple and a sprig of rosemary. Your guests will be very impressed!
[/print_this]
What is your favorite creamy soup?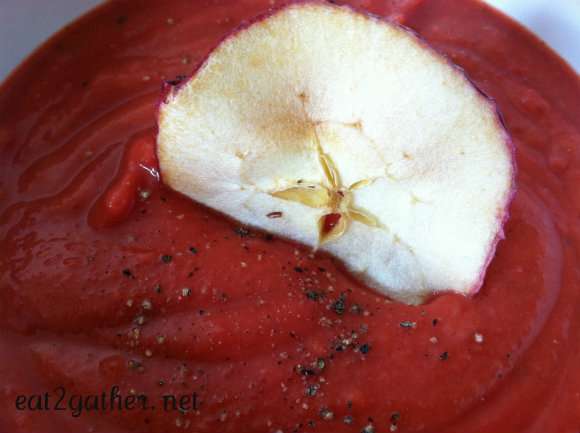 Enjoy! love, Sheila