Oh my!  What just happened?  I feel like someone robbed my bank account and force fed me a dump truck full of food.  It's disgusting.  If I could have a visual of all that I've placed in my pretty little pie hole in the past week, it would be more than embarrassing.  It would be distressing, mortifying, quite puzzling and bothersome.  It might cause many undue mental discomfort.  I would never, ever want to cause any of you mental discomfort…although I am quite sure that I already have some where along the line.
Today I am drinking copious amounts of coffee and flushing it out with ludicrous amounts of water.  It's early yet, the kids are home from school, and I am sure they will be wanting their short order cook to show up for her perpetual shift.  But I'm going to be strong.  I am even hoping to make it to the YMCA for a little conditioning.  I gotta whip this ol' bod of mine back into shape.
I hope you all had a wonderful Christmas with your families.  I did some mild stalking on twitter and instagram to see how you all were holding up.  It looks like for the most part a fabulous time was had by all!  Did you know it was also my birthday on Saturday, the 24th of December?  Yes, it was….and I am now 43 years young,  sleek and stunning.  Aha HA haha haha AH HA ha….anyways.
I wanted to share with you some of the cleaver gifts I recieved.  Not all of them….I wouldn't want to bore.  Just a few.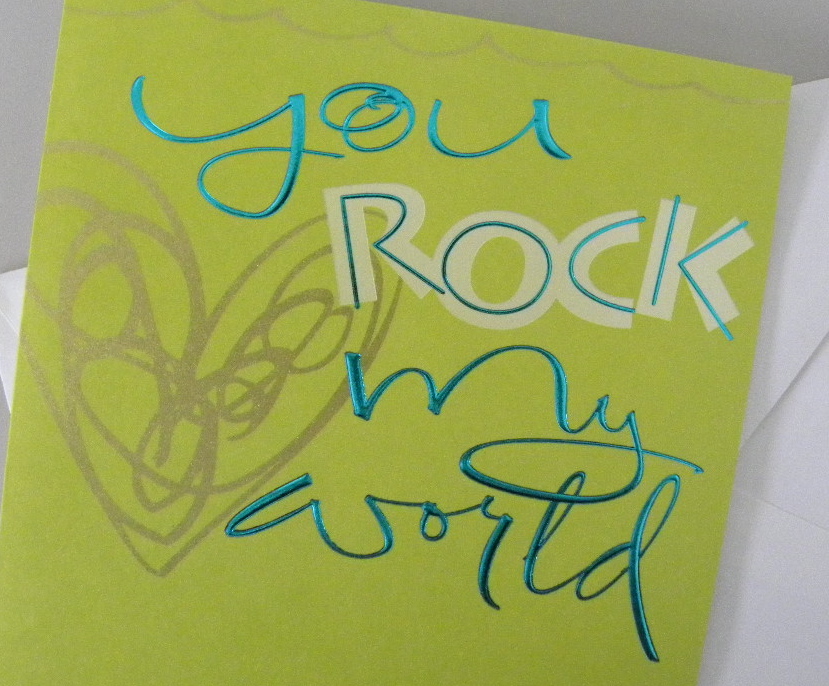 Awwww, I knoooowww.  Isn't that sAweeeet.  This is the card my Kenny gave me.   The inside says something mushy about "getting to love me everyday"  and what a gorgeous wonderful women I am, and how if he could have he would have traded in my mini van with duct tape on the bumper and bought me a brand spanking new Yukon LX, but I thought I would spare you the gooshiness of it all and just show you the front.  He is such a hunka burnin love.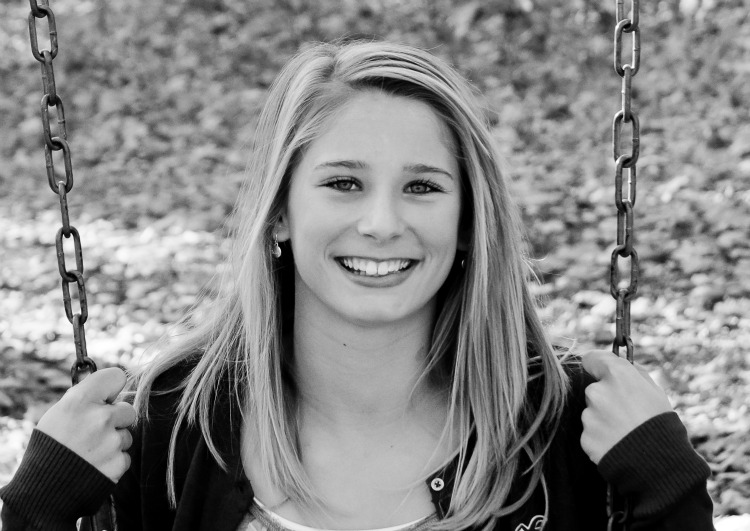 This is  my scarily beautiful daughter who gave me the gift of vomit all over my home on my barfday.  Poor dear child.  Oh goodness she was sick.  But now she is better and I received the gift of a  whole house is sanitization. Isn't she purdy though?  Back off boys we are locking her up, beginning real soon.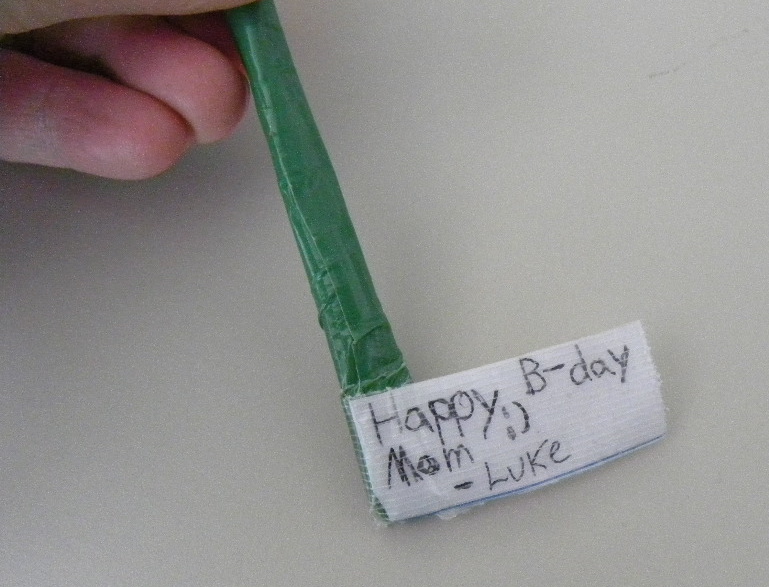 Then there is my third child.  The pleaser.  Lukey two shoes.  Duct tape creator extraordinaire!  I found this on the kitchen counter next to the barf and the card.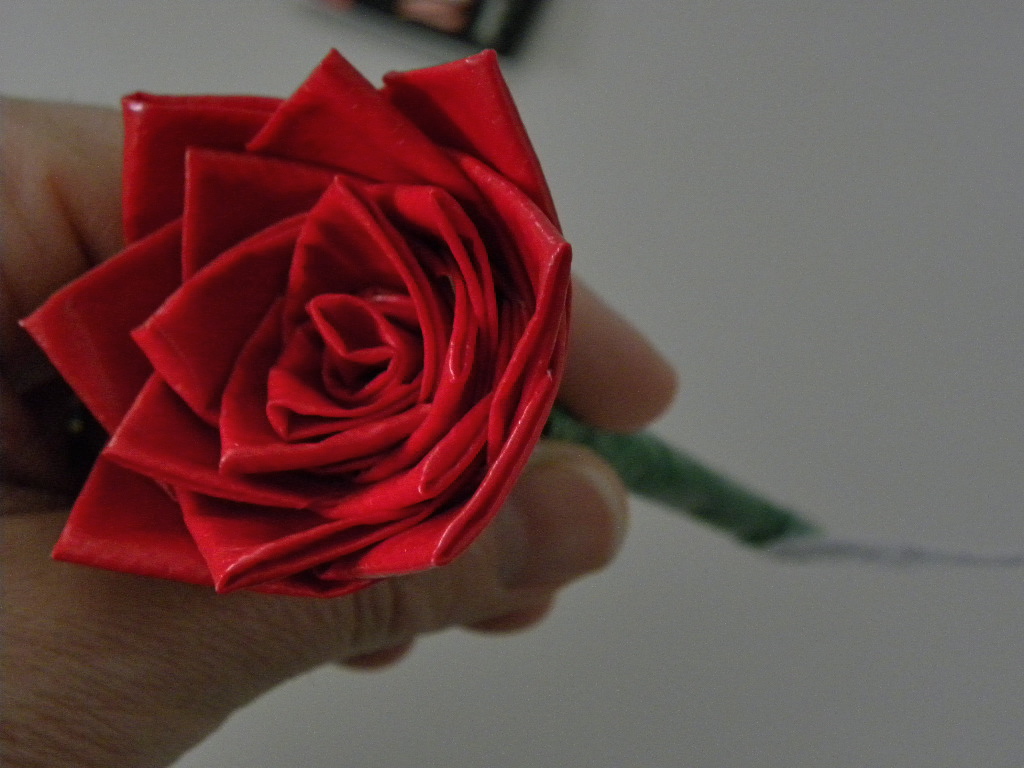 He made it for me……sigh…. We will also be locking this boy up very soon, because he is quite frankly the catch of the century and his momma is keeping him all for herself.  No pimply girl is gonna break his heart.  I'm keeping him all to myself.  Homeschool starts tomorrow!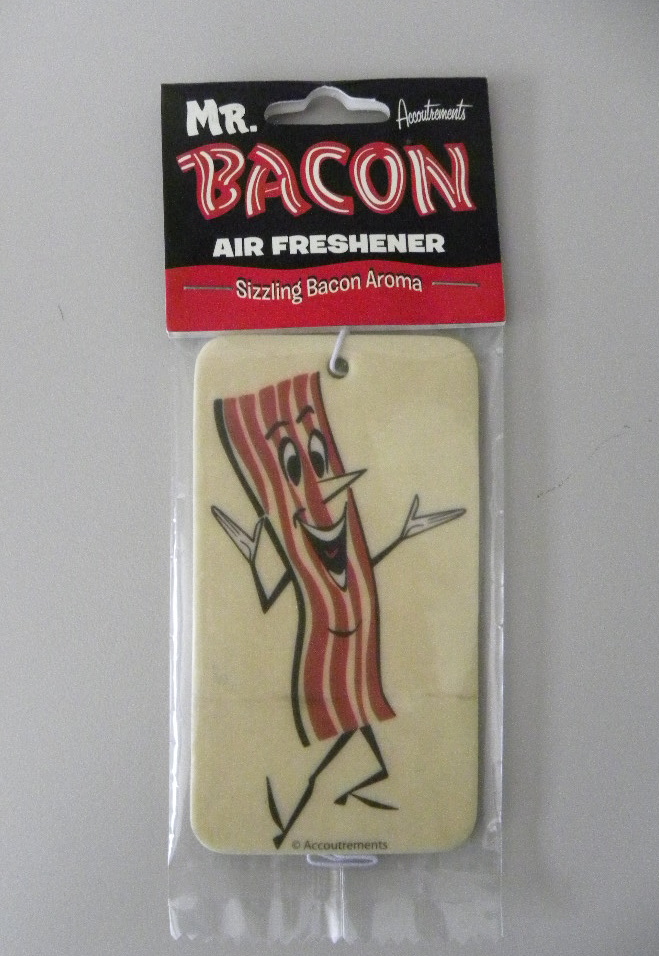 Then I have my friends who really know me.  Who get who I am at the core of my being. They give me things like bacon car fresheners that smell like, in the words of my duct tape wonder child, "an old drunk man at Walgreen".  Ewwwww.  I don't know I still might hang it in my duct taped mini van.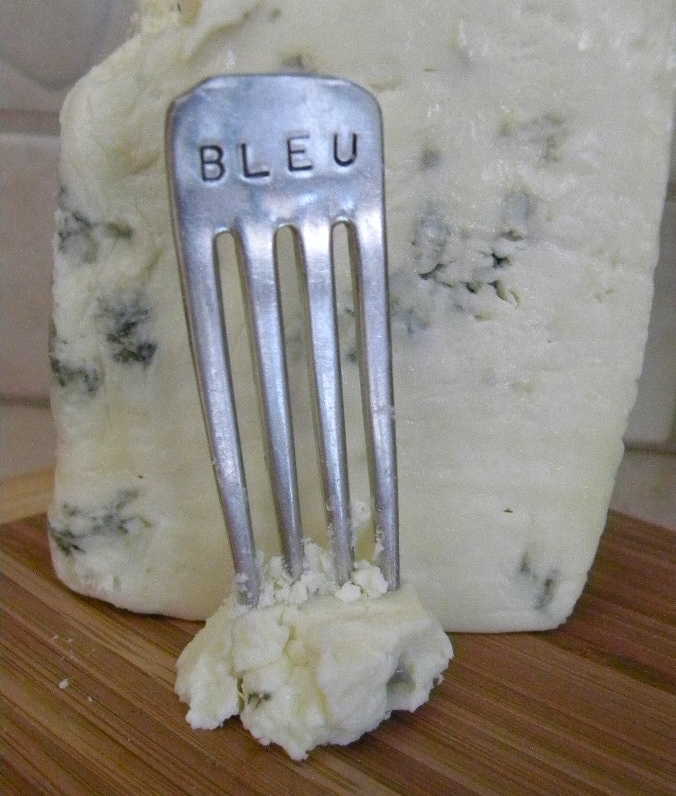 Redemption.  The same friend gave me these……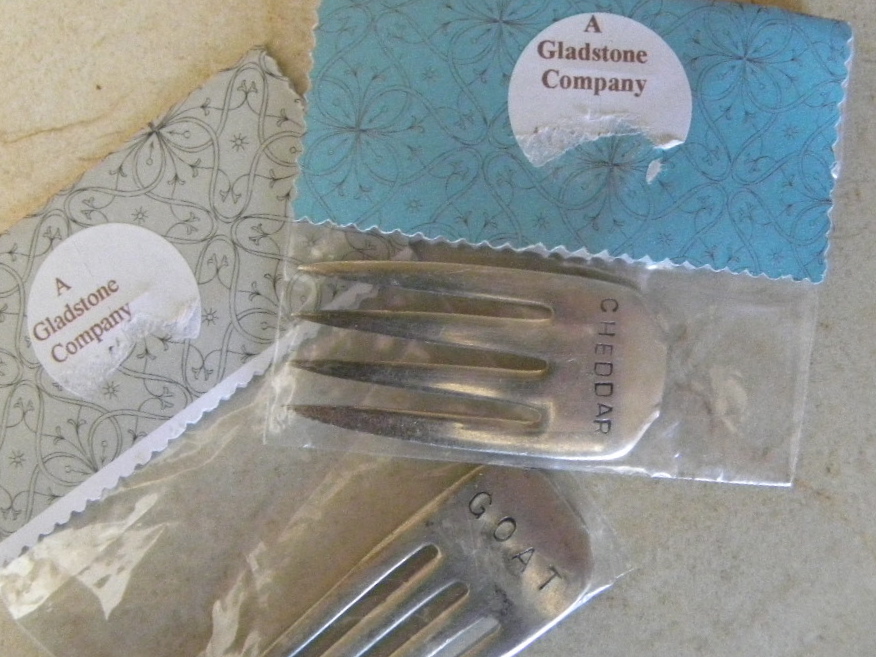 Are they not the bestest gift ever???  Big D hit the jack pot with  this gift.  However, I wasn't sure if I should stick them in the cheese or eat the cheese with them.  JK.  Aren't they gorgeous?!  I can't wait to put together a cheese platter with them.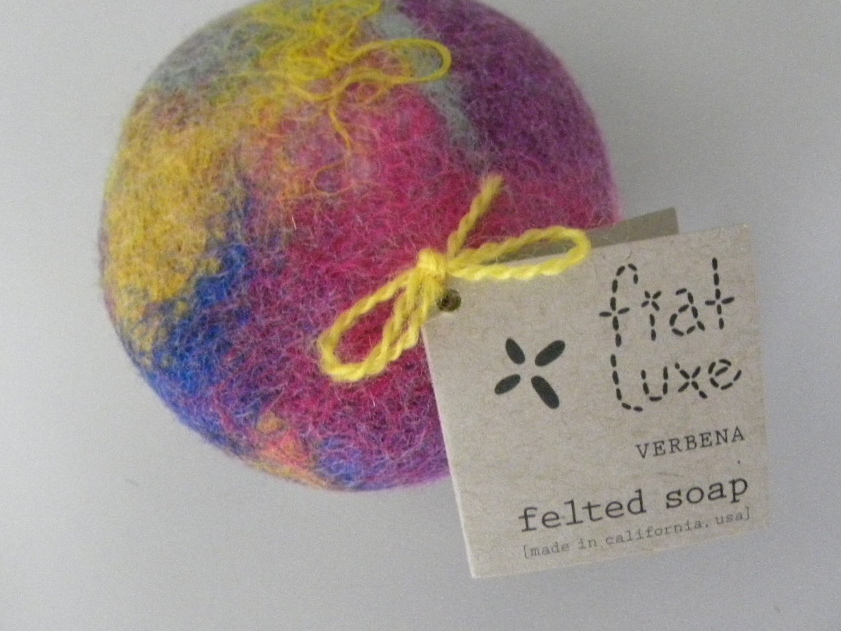 This soap has the luverlyest smell, and it lathers up so beautifully.  My other girly friend knows I like to try and smell my best.  Try is the key word it that sentence.  Maybe I can scrub the sweat ducts out of my armpits with this beautiful soap.
I hope you know how sarcastic I am.  I am so thankful to have great friends and a healthy family.  I am truly blessed to have my Kenny.  He gives me so much….that truly a card is all I need.  And although it was a bummer my beeUtiful daughter barfed all over on my birthday, it didn't' stop me from going to lunch, at my favorite restaurant, with my cousins, because she is a sweet girl and said, "go ahead mom I'll be ok".   I know many that are suffering hard losses right now, who have family members that are facing life threatening disease, who themselves are living with a life threatening or life altering disease.  So I do not take my blessings lightly even though I quite often blab as though I do.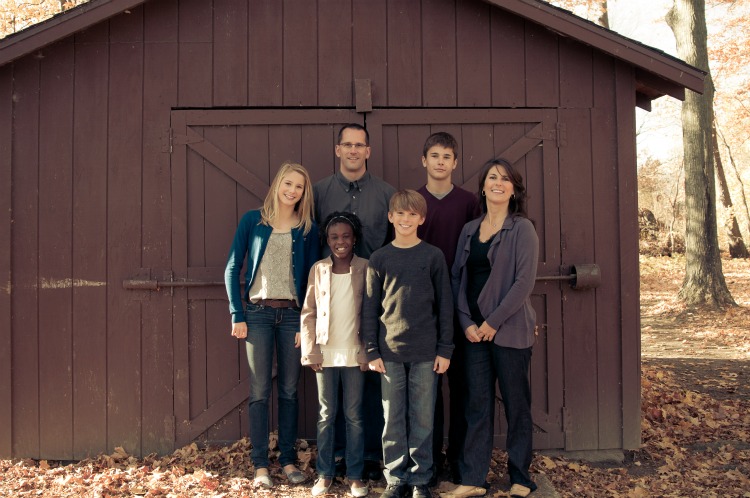 Here is my luverly family that I thank God for everyday.
I pray that you are well, that you are loved and loving,  that your 2012 is full of laughter, hugs, good food (of course I couldn't leave out the food),  and peace!
Happy New Year,
Sheila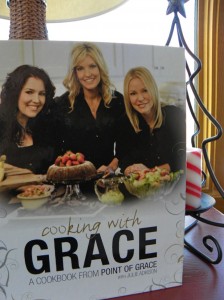 P.S. Coming up on I'm going be reviewing my new favorite cookbook AND giving away a signed copy.  If you still have Christmas shopping to do and are looking for an amazing cookbook to give, Cooking with GRACE is it!!!  Denise, Shelley, and Leigh from the musical group Point of Grace have put together, in one book, their families favorites.  It's full of beautiful pictures, great tips, and delectable recipes!  I can't wait to share a recipe or two from it with you and GIVE IT AWAY!
So ya'll come back now ya hear!