Ok I realize it's already blueberry and cherry season, but I still have strawberry recipes to share daggummit!  So I hope you don't mind if I stay in my strawberry fields forever safe place.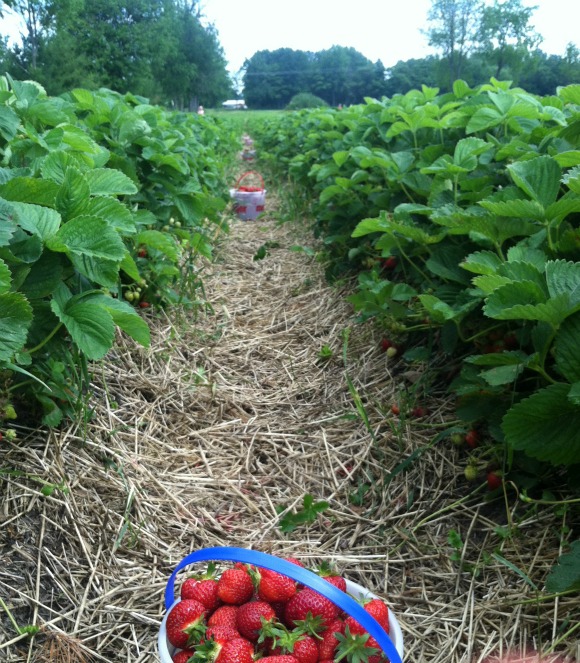 Some may see this as a daunting task, I see it as a challenge!  I'm pickin' the whole dern row if it takes me till sundown.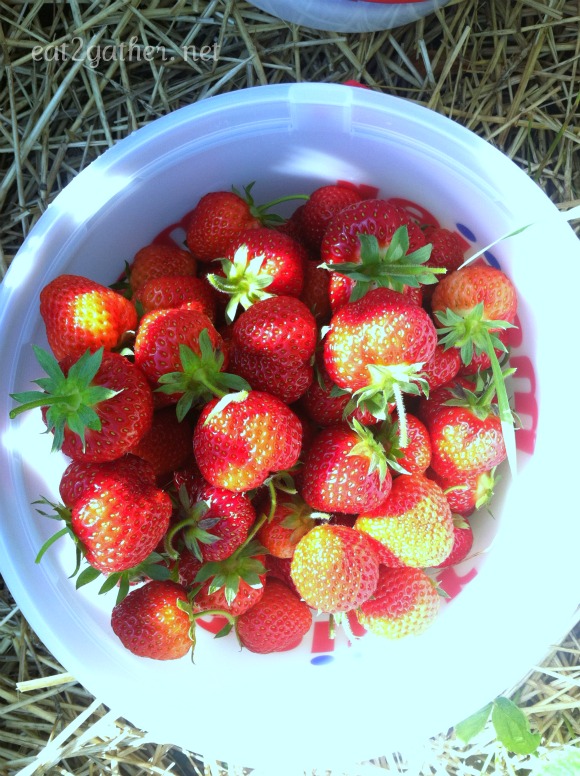 I am feeling the need to repost my world famous Strawberry Cake recipe.  Are you feeling the need for that recipe also?  I'll take that as a yes!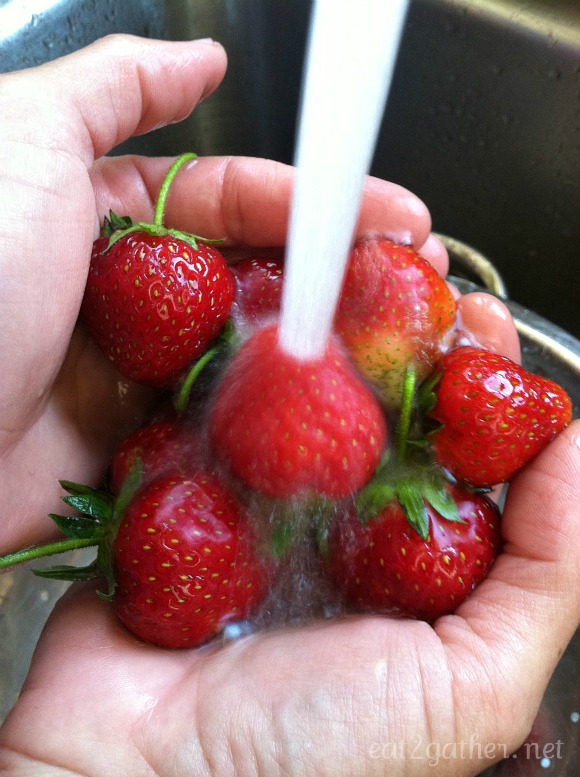 I love Strawberry Cake the whole  year through, but there is something about making it in the summer with fresh berries straight from the patch that makes this cake even more spectacular.  Strawberry Cake is comfort food, it's my comfort food, I've yet to meet a soul that did not love this cake.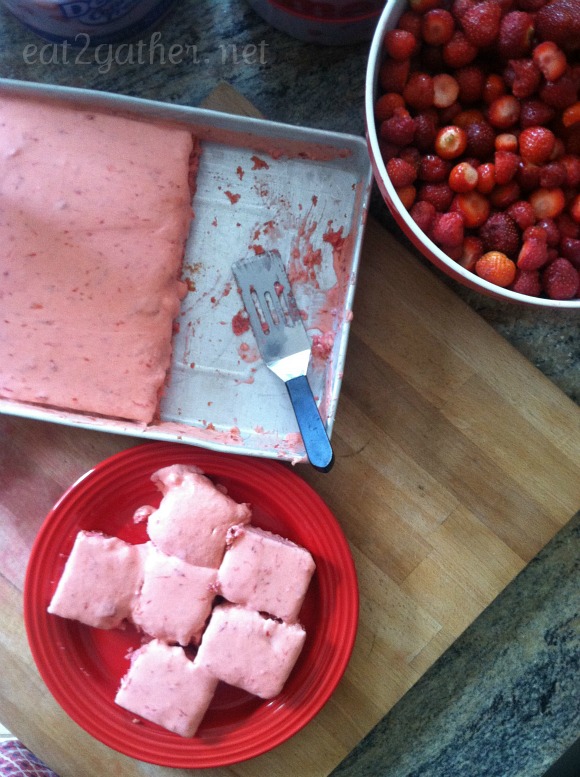 In case you are new to me….this blog used to be called Strawberry Cake.  No joke.   This recipe is something that I grew up with, it tastes and smells like home to me.  Whenever there was a family gathering this cake was there.  Heck my sister had my mom make huge sheet cakes of it for her wedding dessert.  Guess what, we caught the kitchen staff sneaking out plates of it for themselves!
My very first food blog post ever was this recipe.  No pictures.  No printable.  Those were the days.  Easy.  No pressure.  Now I'm featured on PW's blog as a great link…heck now it's all high pressure 😉
You can check out my first ever food blog post  here.  Rudimentary I know…hey a chicks gotta start somewhere. 
[print_this]
Strawberry Cake
cake
1 White Cake Mix
4 Eggs
3/4 cup Oil
1 3 ounce package Strawberry Jell-O
1 cup mashed Strawberries
frosting
1 stick of Butter, softened
1 pound Powdered Sugar
1 teaspoon Vanilla
mashed Strawberries approximately 1/2 cup
Preheat oven to 350 degrees.
Mix all of the cake ingredients together, scrape the bowl at least once. Grease 1 9×13 or 2 9 inch round cake pans pour batter into pans and bake for 25 minutes or until toothpick comes out clean. Let cool completely before frosting.
Frosting: Whip butter with mixer, gradually add in 1/2 of the powdered sugar, add vanilla continue to mix add in a couple of tablespoons of mashed strawberries, continue to add the remaining sugar, alternating with tablespoons of mashed strawberries until the consistency is what you like.
Frost cake, refrigerate. Enjoy!!
Note:  If I am making this cake in a sheet cake I will add more strawberries to the frosting allowing it to be a bit looser, but if I am layering this cake, I make the frosting stiffer.
[/print_this]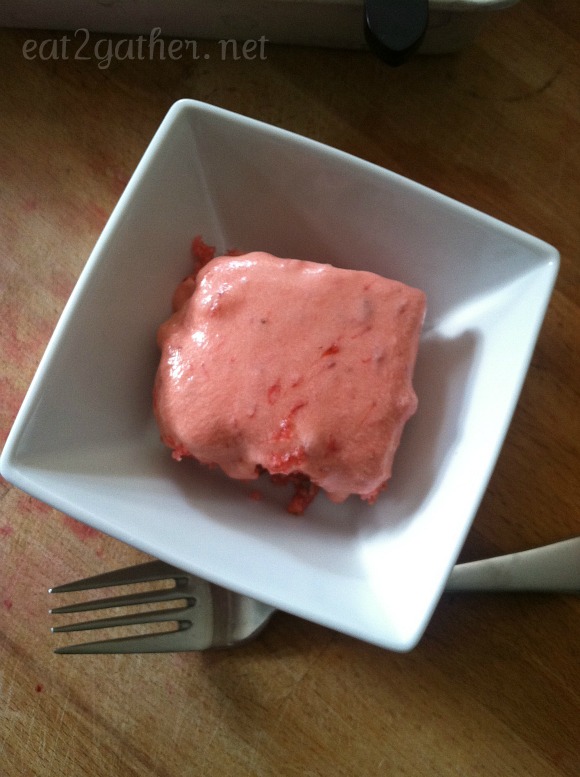 There it is.  Simple.  Easy. Lovely.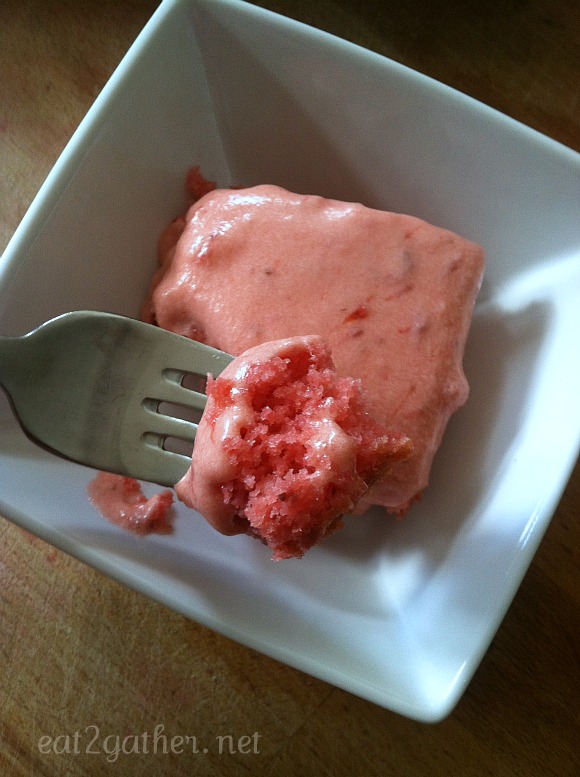 Come to momma!
Presently I am foraging, Chicago, for good eats.  Kenny took our younger two on a family style mission trip to West Virginia.  I decided on a whim to take a road trip to Chi-town with our older two.  Wondering why we didn't all go on the mission trip?  Well, one kiddo had a camp she had committed to for volleyball and the other kiddo has this thing called a pars fracture in his back.  Which really sort of stinks, because he's in a brace from his hips to his arm pits 20 hours of the day and he can't golf, play basketball, or lift much of anything….but he can walk around Chicago with his mother and eat himself silly.  We go back to the doctor on Tuesday for a re-check and more x-rays, say a prayer his back is healing.  Thanks.  It means a lot.
Stay Calm and Eat Strawberry Cake…that's my new motto.
xoxox, Sheila