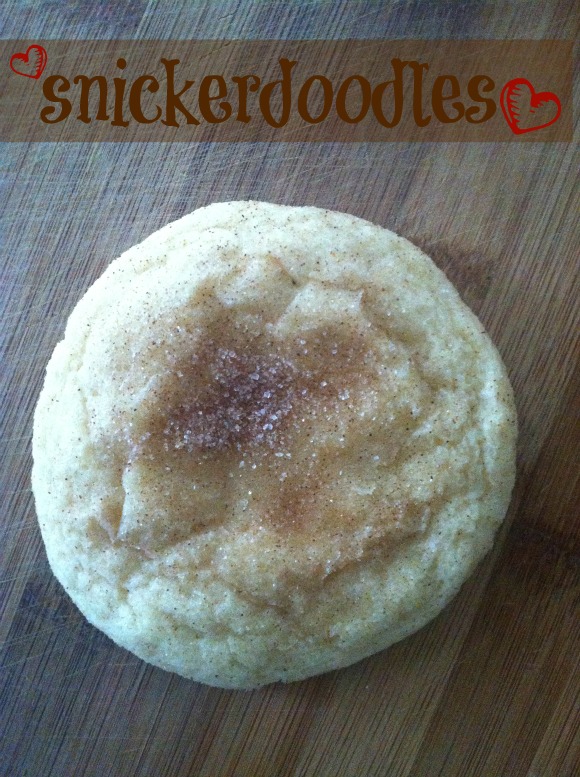 There are many versions of this classic cookie.  People have their definite opinions (at least in my house) on what a snickerdoodle should taste like.  Chewy yet crisp, melt in your mouth and cakey, big but not too thick, and definitely not thin.  They're not picky or anything.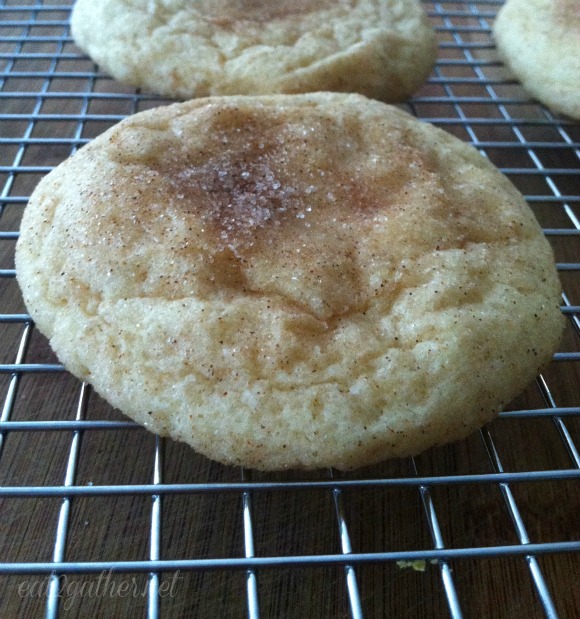 I'm gonna go out on a limb and say this recipe covers pretty much anything one (kid)  could want in a snickerdoodle cookie.
Snickerdoodle = the epitome of comfort + it's got a fun name!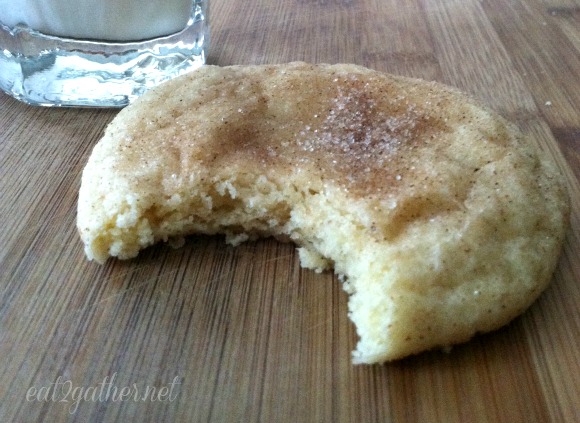 We are on the road today.  Destination Destin, Floreeeedah!  We stopped just south of Nashville last night, and this morning although the hotel was very nice, the breakfast was blah.  Coffee weak.  Cinnamon roll too sweet and dry.  So now I'm writing this….and I'm seriously about ready to eat my screen.  I need me a cookie, and some decent coffee.
I feel like cookie monster. COOOKEEE.  Me want Kookeee!  What was I thinking I needed to make some snickerdoodles for the road?!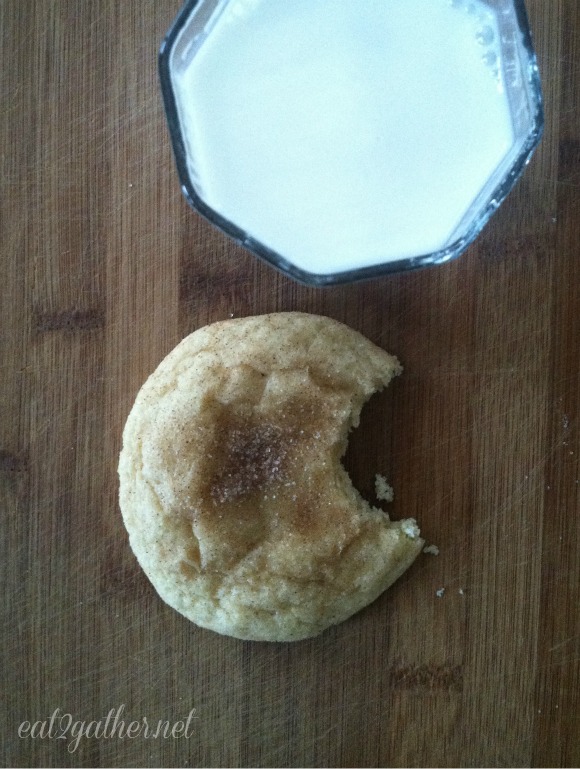 Let me tellya now what makes my snicks different and special.  Cream cheese, makes them cakey and the addition of nutmeg, just a wee bit of nutmeg to the cinnamon sugar, gives them that extra sumthin sumthin that makes you furrow your brow and go OOOO aahhhh.
Do I need to tell you that you need to make snickerdoodle cookies?  Today!  I think not.
[print_this]
Snickerdoodles
2 dozen large cookies
2 sticks Butter, room temperature
1 8 ounce block of Cream Cheese
1 1/2 cups Sugar
1 teaspoon Vanilla
2 Eggs
4 cups Flour
1 1/2 teaspoons Baking Powder
1/2 teaspoon Baking Soda
1 teaspoon Salt
1/2 cup Sugar
1 teaspoon Cinnamon
2 dashes Nutmeg
Preheat oven to 350 degrees.
In mixing bowl cream butter and cream cheese together until light and fluffy. Add sugar to butter mixture and beat until creamy, on high for 2 minutes or so. Turn speed to low, add vanilla, and eggs. Scrape sides of bowl.
Combine flour, baking powder, baking soda, and salt. Gradually add dry ingredients to the wet ingredients mix well. Place cookie dough in refrigerator for 1 hour before baking.
Combine 1/2 cup sugar with spices. Using a large scoop form cookie dough into large 1 1/2 -2 inch balls and roll in sugar, before baking press balls down with the palm of hand and sprinkle more spiced sugar on top. Bake for 12 minutes, cookie should look slightly under done, allow to cool on baking sheet and then remove to cooling wrack.
Enjoy!
[/print_this]
Two things I feel like I need to stress when making this recipe: 1.) don't skip the refrigeration of the dough 2.) do not forget to give the cookie dough a little press down with your palm otherwise you will have mountain blob cookies.
So there ya go! I need to go. I've got to find a Starbucks and convince my husband it's pertinent that he exit the interstate to get his luverly wife a decent cup-O-jo.
Love ya'all, Sheila
P.S. I'm in the south at the present, so I'm sayin ya'all now.
P.S. Hey BTW the trees are bloomin here in Nashville, and it's 71 degrees at 9am.  I think I might say here.  I forgot what green looked like.  It's good.  Green is good.