I love nothing more than a easy versatile recipe!  Sriracha Country BBQ Ribs can be served as a rustic meal,  or shredded for taco's and sandwiches.  Any one of the three is sure to satisfy!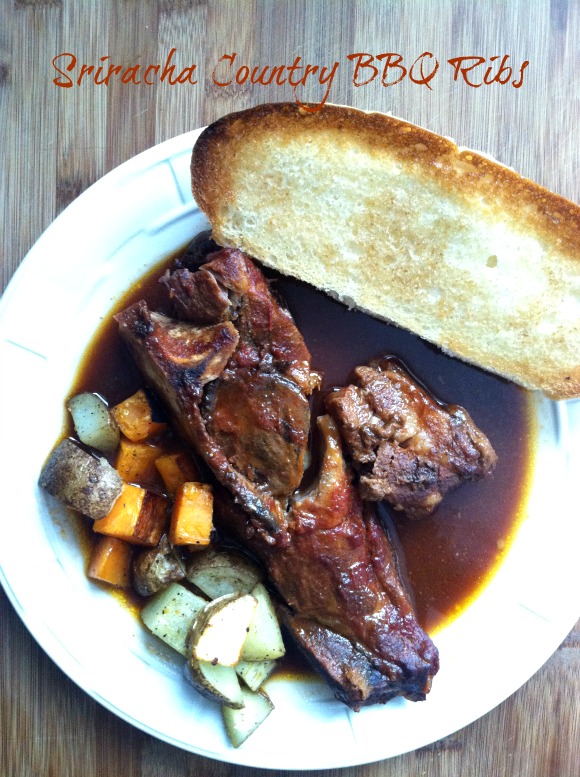 Country ribs are a meatier rib,  cut from the rib end of the pork loin.  They are best when cooked slow and low, and did I mention you will want to use a fork?  These babies are a bit hefty for finger eating….but hey what ever toots your horn 😉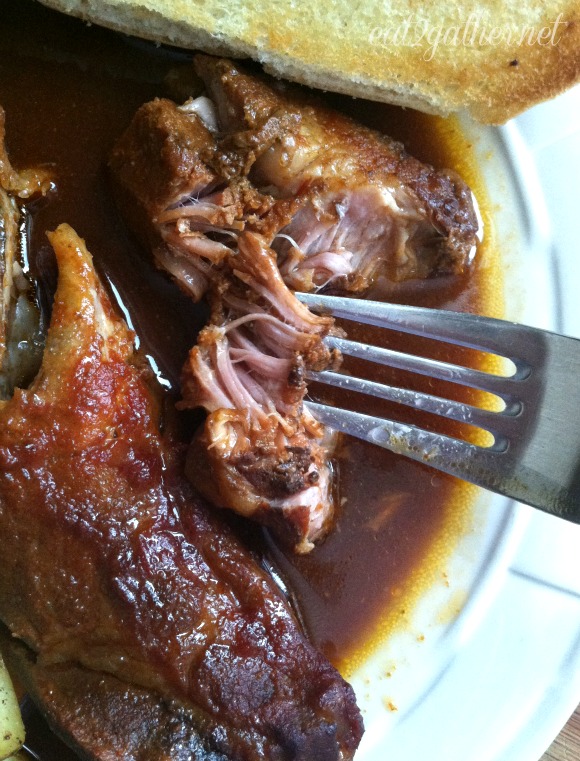 Simply marinate ribs in orange juice over night, place in slow cooker (discarding any leftover marinate), mix remaining four ingredients together pour over ribs and cook on low for 6-8 hours.  Voila!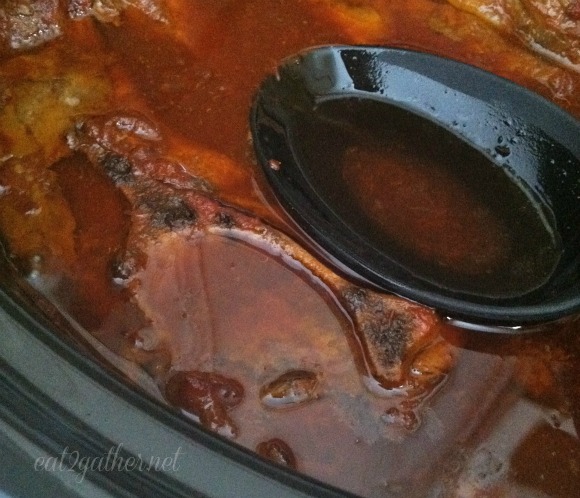 Country ribs are marbled with fat, so I do have to tell you before you're ready to dig in you will need to take a spoon and skim the excess fat off the top.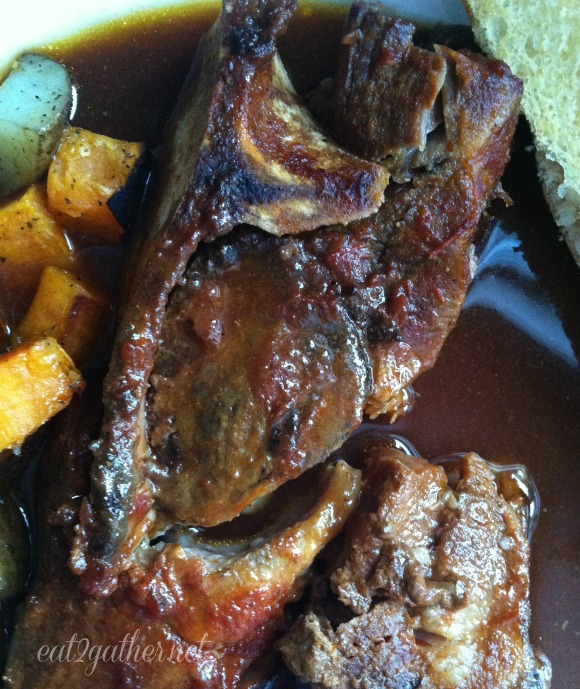 These babies are fall off the bone tender.  Serve ribs drowned in au jus with garlic toast and roasted vegetables for a rustic meal.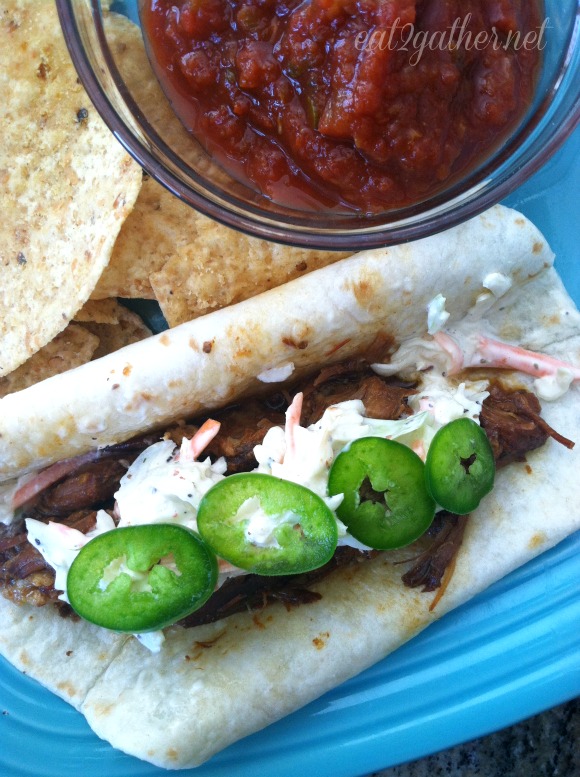 Or remove the bones and shred meat with forks and serve on tortillas for scrumptious tacos.  Quesadillas would also be a great option for this flavorful shredded meat.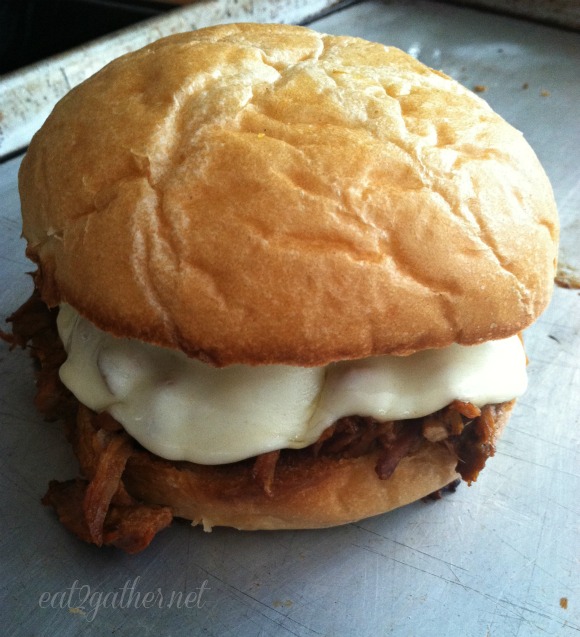 On a toasted bun with smoked provolone melted on top works too!
[print_this]
Sriracha Country BBQ Ribs
serves 8
6 pounds Country Style Ribs
2 cups Orange Juice
1 12 ounce jar Chili Sauce
3 tablespoons Hoisen Sauce
1/4 cup Brown Sugar
1 tablespoon Sriracha Sauce (add more if you like things spicy)
1. Place ribs in a zip-log plastic bag or a glass bowl pour orange juice over ribs. Place in refrigerator for 24 hours.
2. After ribs are done marinating remove from orange juice and place in a large (6 quart or larger) slow cooker.
3. Mix remaining ingredients together; chili sauce, hoisen sauce, brown sugar, and sriracha sauce. Pour over ribs in slow cooker, place cover on and turn to low setting and cook for 6-8 hours.
Note: Before serving take a large spoon and skim excess fat from the top of the ribs. If you would like to serve this on sandwiches or in tacos remove bones and use forks to shred meat.
Enjoy!
[/print_this]
Which ever way you choose to serve up Sriracha Country BBQ Ribs this meal is sure to please!  Did I mention country style ribs are easy on your pocket book too?!  Gather those you love around the table for a easy and delicious home cooked meal.  What you waiting for?  Get cookin' 😉
XOX, Sheila