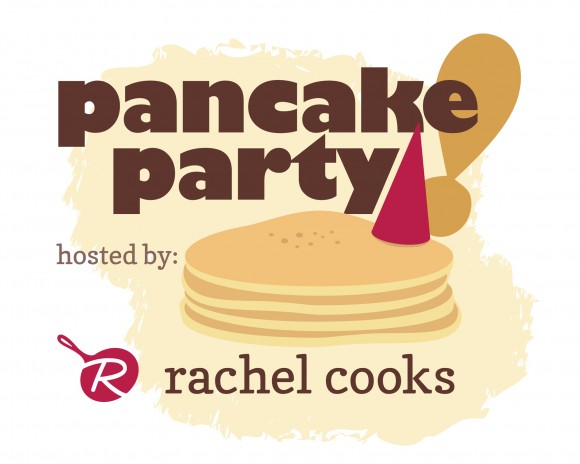 What could be better than getting an invitation to a Pancake Party?! Woot!  Woot! When Rachel from Rachel Cooks sent me an invite, I said, "I'm there Sistah!". So that is exactly where I am today, I'm at Rachels place, AND I would love for you to join me! I'm sharing my easy Skillet Apple Pancake recipe. So let's go!
Right now!
Hi Ho,
Hi Ho,
It's off to Rachel's Blog we go,
We'll soon be back for some great snack!
Hi ho hi Ho hi Ho hi HO!
Ya'll come back now ya hear and let me know what you thought of my Skillet Apple Pancake!
So heat up your griddle and brew some coffee…it's time to get cooking!  You can follow the Pancake Party on Twitter with hashtag #pancakeparty. Rachel is also pinning all the pancakes on her pancake Pinterest board.