One Pan (lactose-intolerance friendly) Creamy Mac-n-Cheese
Don't let lactose intolerance keep you from enjoying a nice warm bowl of creamy mac-n-cheese.  This one pan lactose free mac-n-cheese is so quick and easy it will surely make a regular appearance at your table!
Jump to Recipe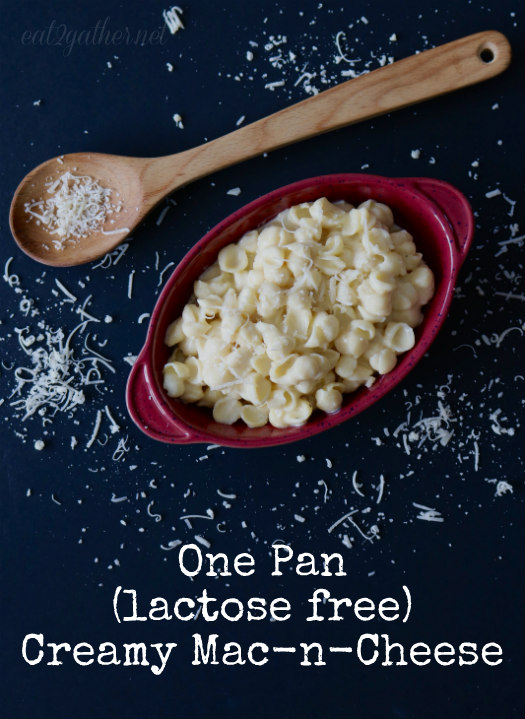 I personally do not, as far as I know have a problem with lactose, but my mom does and I know quite a few people who do.  Which seems like a huge bummer, however being lactose intolerant doesn't mean one can't enjoy foods with dairy!   I understand that some people have severe dairy allergies, this is a totally different topic all together.  Lactose intolerance is the inability for your body to digest the lactose (natural sugar) in milk.  Your body needs an enzyme called lactase to process the lactose in certain dairy products.  Not all dairy products have lactose, for example yogurt with active cultures does not, and many aged hard cheeses such as Swiss, and Cheddar are also naturally lactose free.  Lactose free milk, and creams are also available at every grocery store, they've just removed the lactose and guess what…it still tastes like milk!  And can be used in recipes just like regular milk!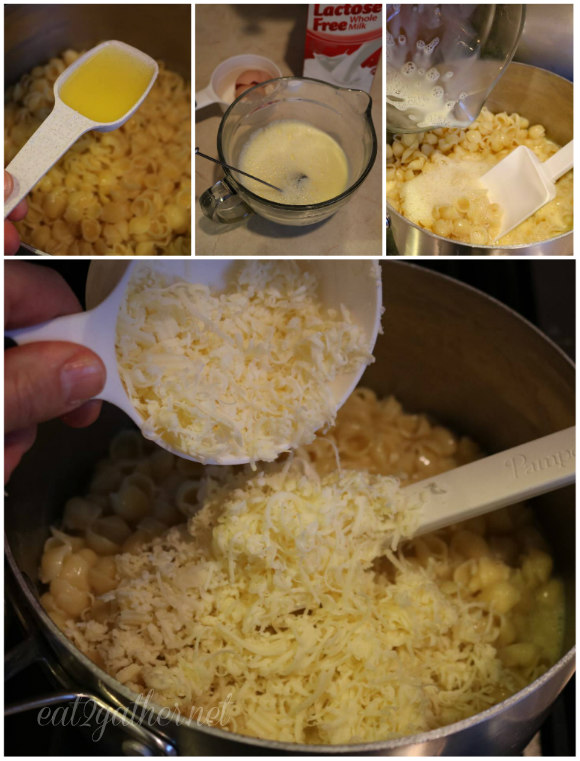 For more information on how to eat dairy when you have a lactose intolerance go HERE.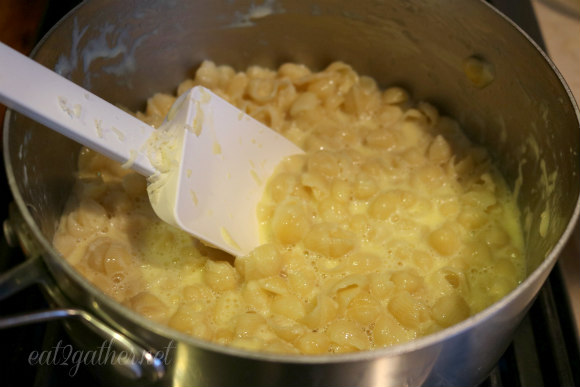 This mac-n-cheese is nothing like the "out of the box" one pan macaroni and cheese might be used to, but I assure you one bite of this and you will never go back!  Creamy, cheesy, and full of all things good for you!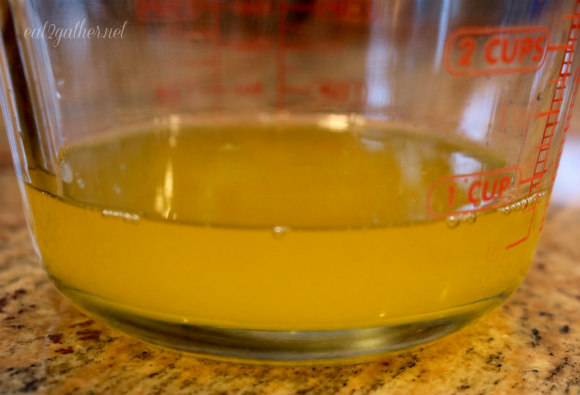 Worried about butter?  No need, clarified butter or ghee has the milk solids (which includes the lactose) removed leaving only the golden buttery oil needed to cook with.  You can purchase ghee from your grocery store shelf (it's not a refrigerated item).  Or you can make it easily at home.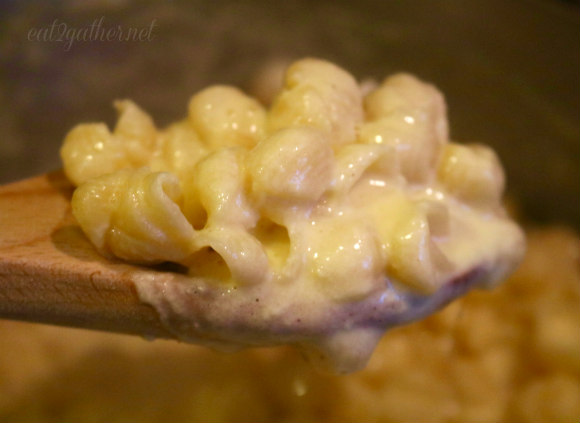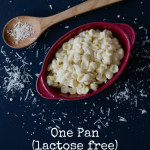 Print Recipe
One Pan (Lactose Free) Creamy Mac-n-Cheese
This one pan lactose free mac-n-cheese is so quick and easy it will surely make a regular appearance at your table!
Ingredients
2

cups

macaroni

ridged noodles are best it helps hold on to sauce

2

tsp

salt

add to water before boiling macaroni

2

tbsp

clarified butter or ghee

2

cups

lactose free whole milk

2

whole

eggs

1 1/2

cups

shredded sharp white cheddar cheese

1

cup

grated parmesan

salt and pepper to taste
Instructions
Add water and salt to 3 quart sauce pan cook noodles, per box directions. Drain and add noodles back to pan.

Measure out milk into a large measuring cup add eggs and whisk.

Toss noodles with clarified butter, turn heat up to medium, pour in milk egg mixture. Add cheese and stir until cheese melts, bring to a low boil for about 3 minutes, sauce will thicken and become creamy. Add fresh ground pepper and salt per your taste.
In case you didn't know, February is Lactose Intolerance Awareness Month, check it out on Pinterest!  And for more delicious lactose free recipes go to the United Dairy Industry of Michigan's website Milkmeansmore.org.
Disclaimer:  I am proud to be an ambassador for the United Dairy Industry of Michigan.  Thank you for helping support Eat2gather by supporting your local dairy farmers!